Cold front starts doing problems in Germany, Alpine region and northern Italy, on Sunday, 2. August 2020. As was expected, regional red alerts from Meteoalarm are valid in Sunday afternoon and early evening for parts of Italy and Germany (and for Croatia and Spain too, but for heatwaves).
The strongest storms are concentrated to the Alpine region with wind gusts in Germany up to 106 km/h (66mph) /https://eswd.eu/cgi-bin/eswd.cgi/ and Switzerland up to 104 km/h (ogimet.com), with reported hails up to 3 cm in Italy and Germany and heavy rain up to 66,2 mm (2.6 inches) in Lyon, France, 65,4 mm in Len Mareccotes, Switzerland and 54,1 mm in Klagenfurt, Austria.
Storms will be doing problems next 3 days too above Central Europe, Balkan and Italy, with our red warnings for large parts of continental Europe (warnings are below this text within documentation).
GFS model is expecting for Austria up to 142 mm precipitation from this storm wave, similar had to be precipitation amounts above western Balkan. Is possible, that in Carpathian region, Poland and Baltic states storms can be little weaker than was expected, but it can change yet or – locally powerful flash floods can occur.
Regional severe storms are expected in southern Norway, Scotland, Ireland and southern Russia and Caucasian region, during next week, too. After storm spell, heatwaves will return above large area of Europe /https://mkweather.com/2020/08/01/after-gusty-and-damaging-t-storms-saturday-wednesday-10-day-heatwaves-are-prepared-for-continental-europe//.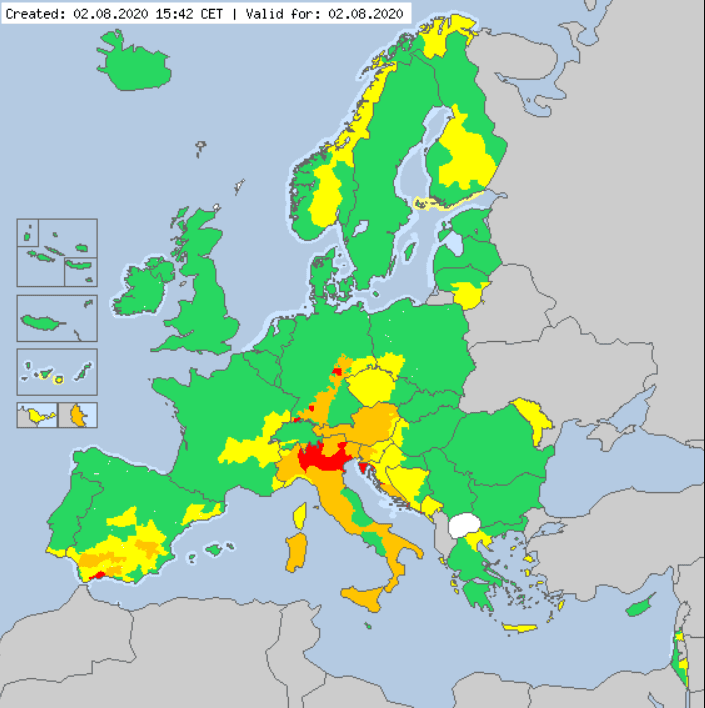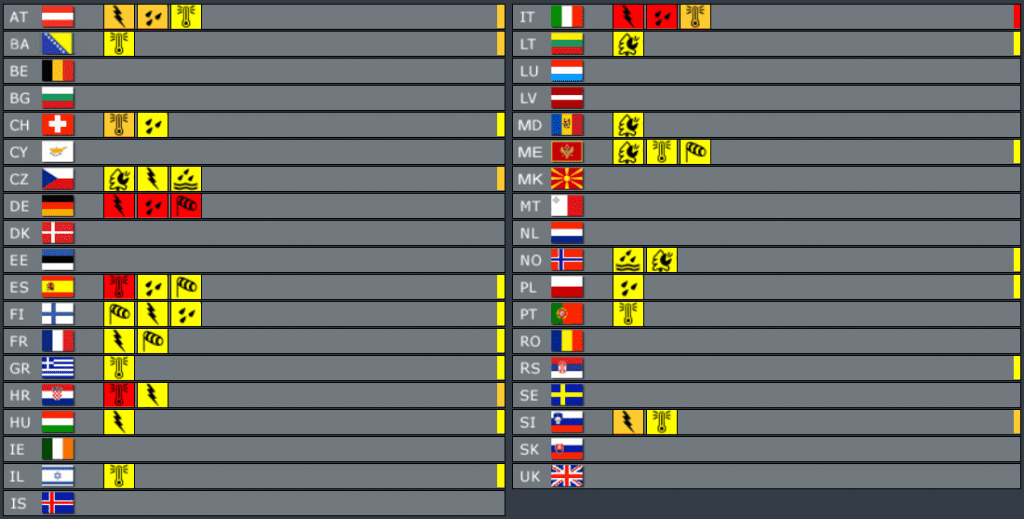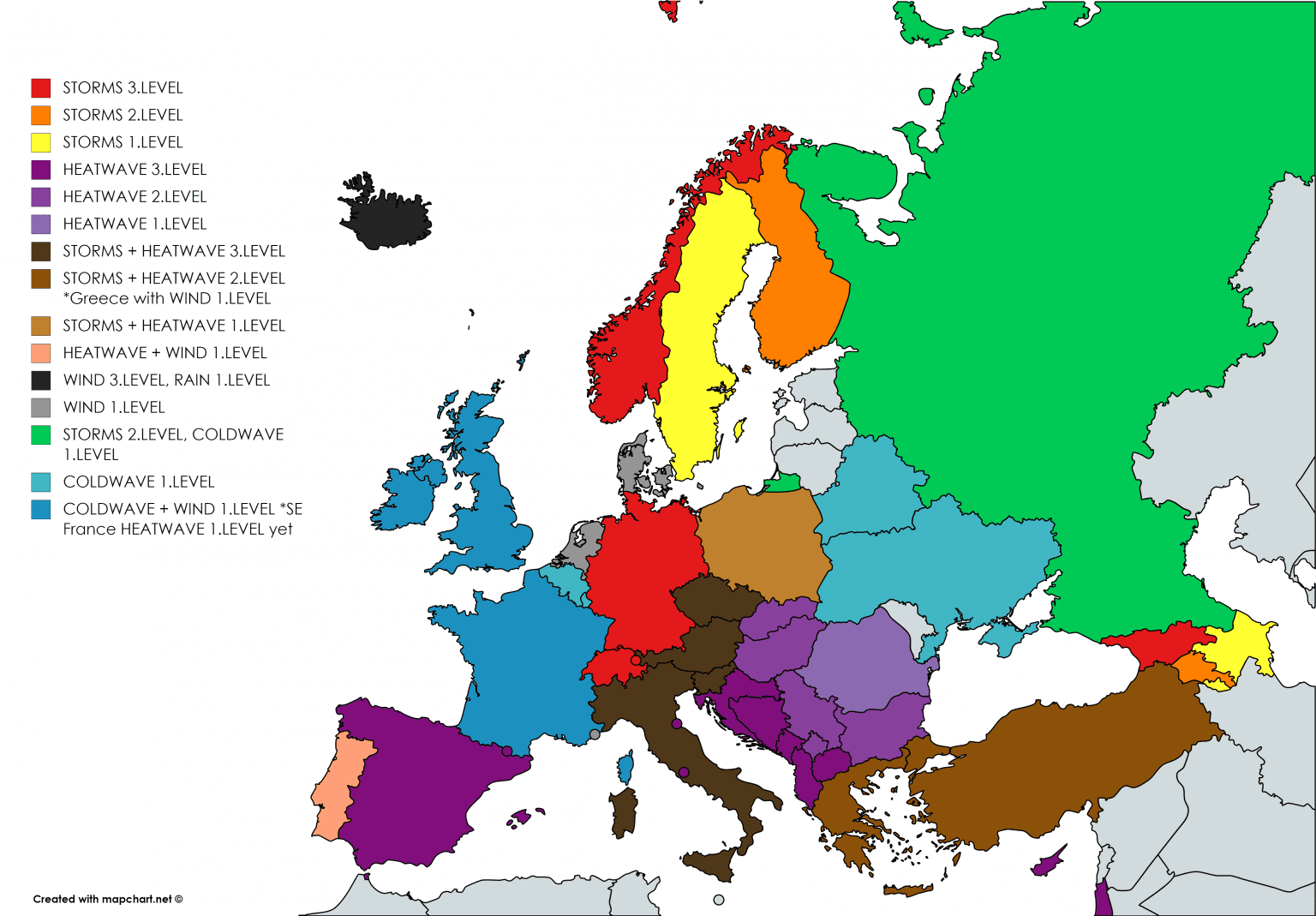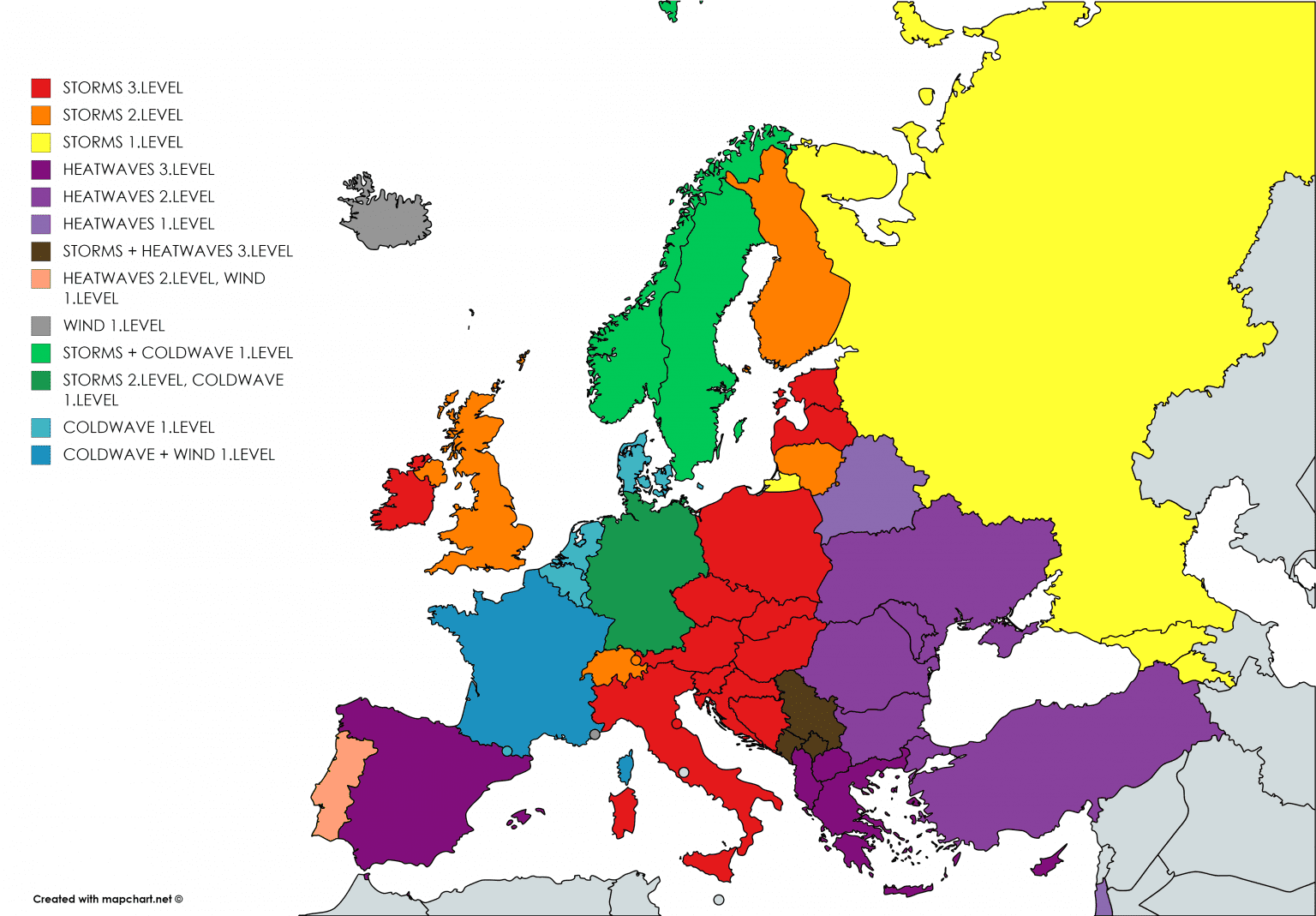 Illustration photo: wfmynews2.com
(Visited 75 times, 1 visits today)