Remnants of typhoon Noul hit India and Bangladesh, next 500 mm of rain expected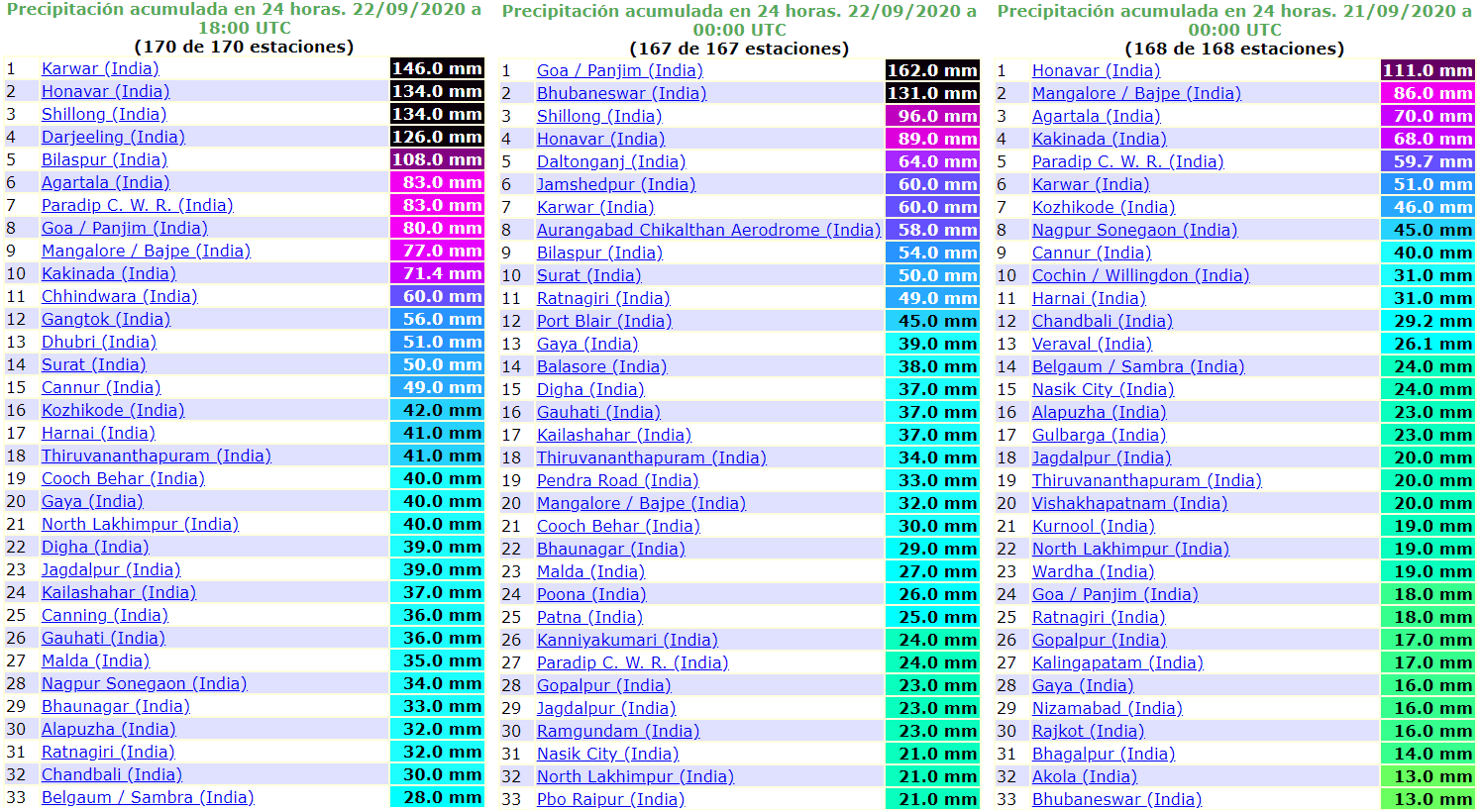 In Banlgadesh, up to 230 mm of rain has fallen since Sunday, 20. September and next 500 mm is expected until end of the week. Heavy rains are predicted for every day this week.
Remnants of typhoon Noul, which hit last week Southeast Asia are in current week for Bangladesh and parts of northeastern India and partly Nepal and Bhutan big threat – region during summer season 2020 hit several heavy widespread floods and landslides and Noul could bring next damages and fatalities.
According to Southeastern Asian news, Noul caused 11 deaths in Cambodia and 3 in Myanmar, 6 in central Vietnam, 22 Thai provinces hit hard by flash floods and in the region caused damages 30,4 million dollars.
Next tropical threat has developed over Philippines sea last days – tropical storm Dolphin hits Japan next days.
In USA and Canada, tropical storm Beta and hurricane Teddy has made problems in Gulf Coast and Nova Scotia and New Foundland.
Expected rainfall in Southern Asia until end of current week /wxcharts.com: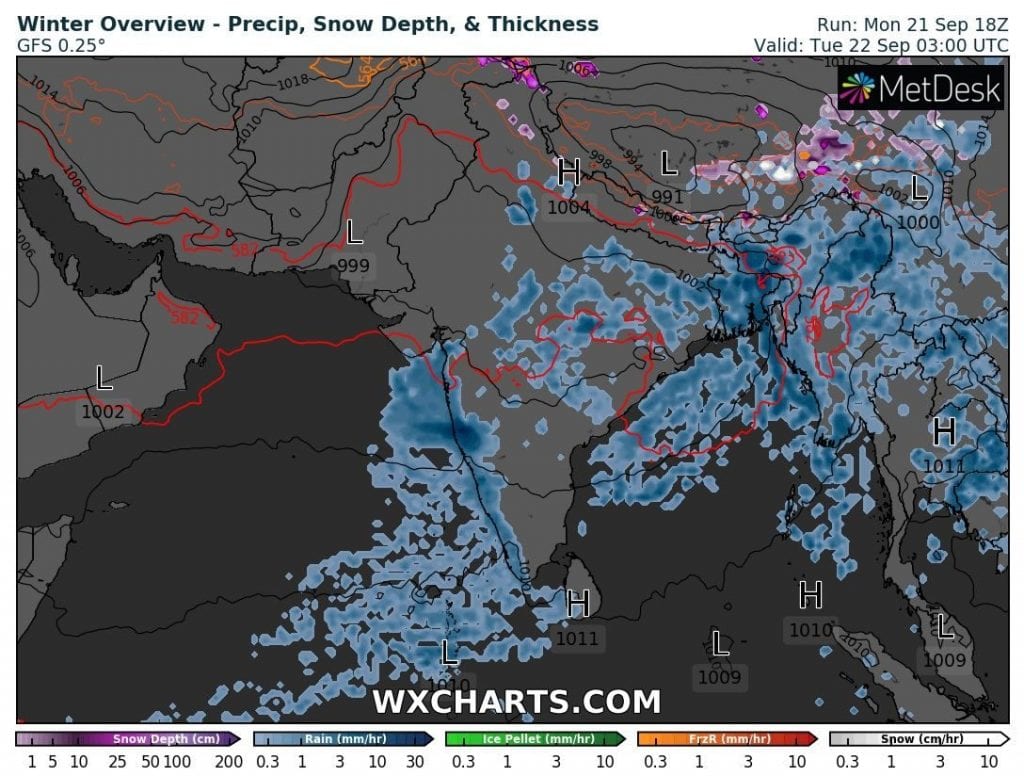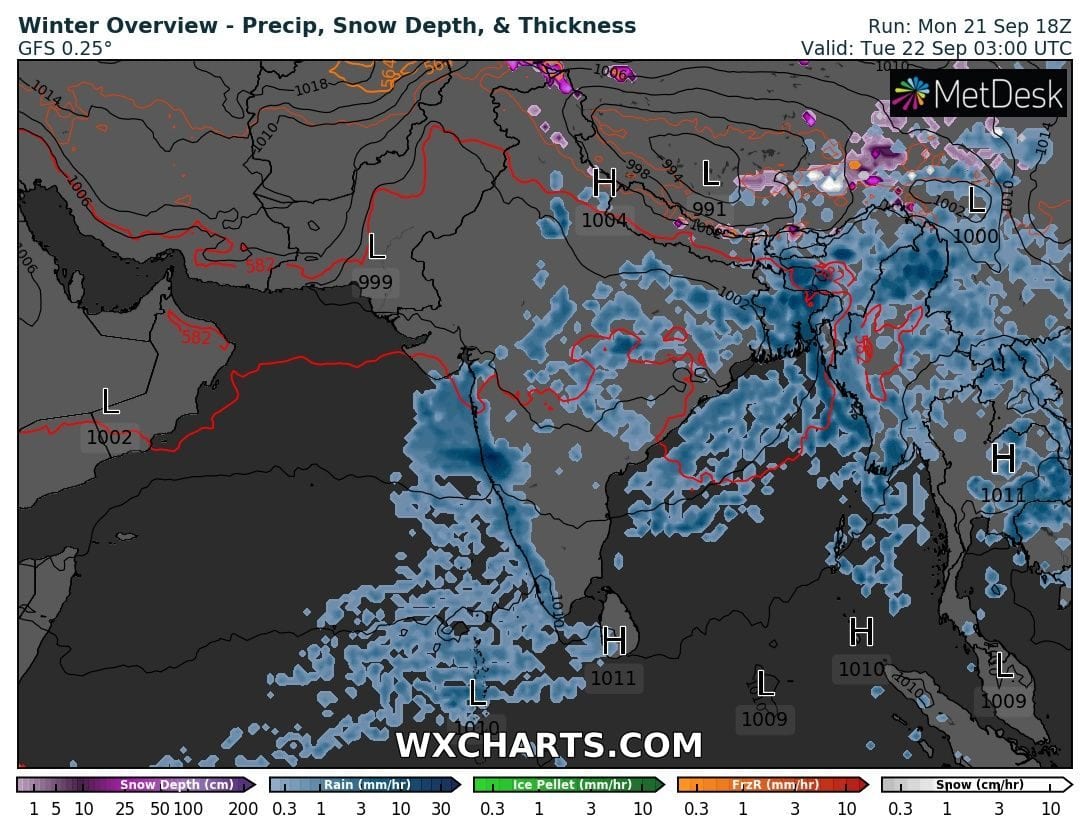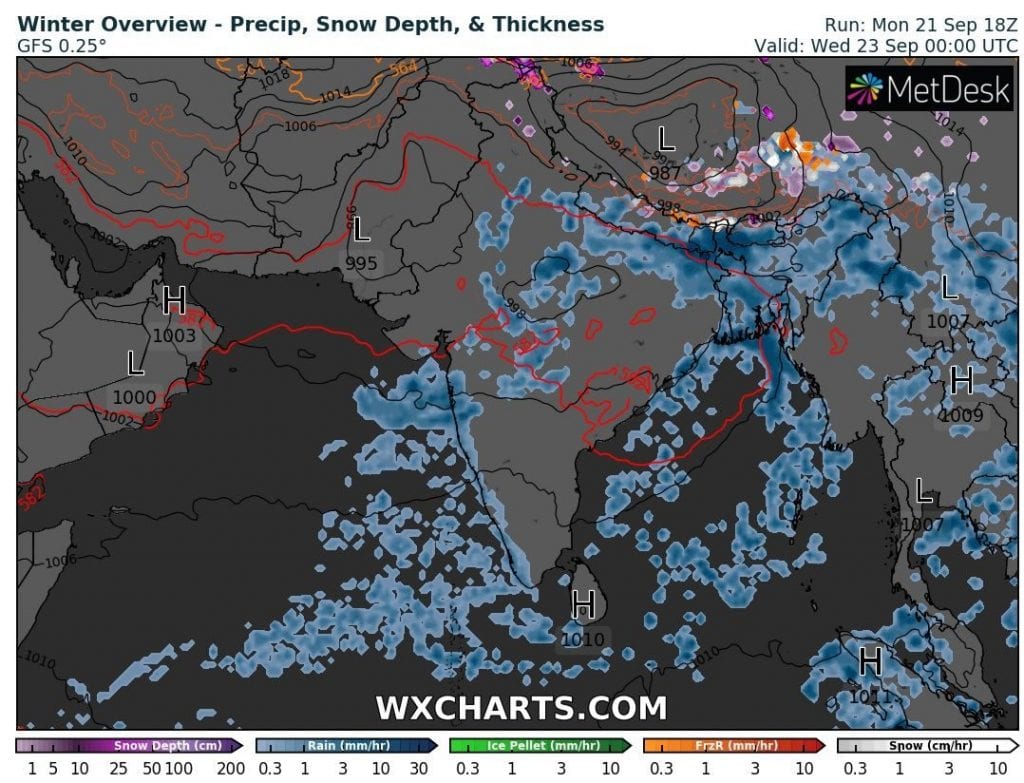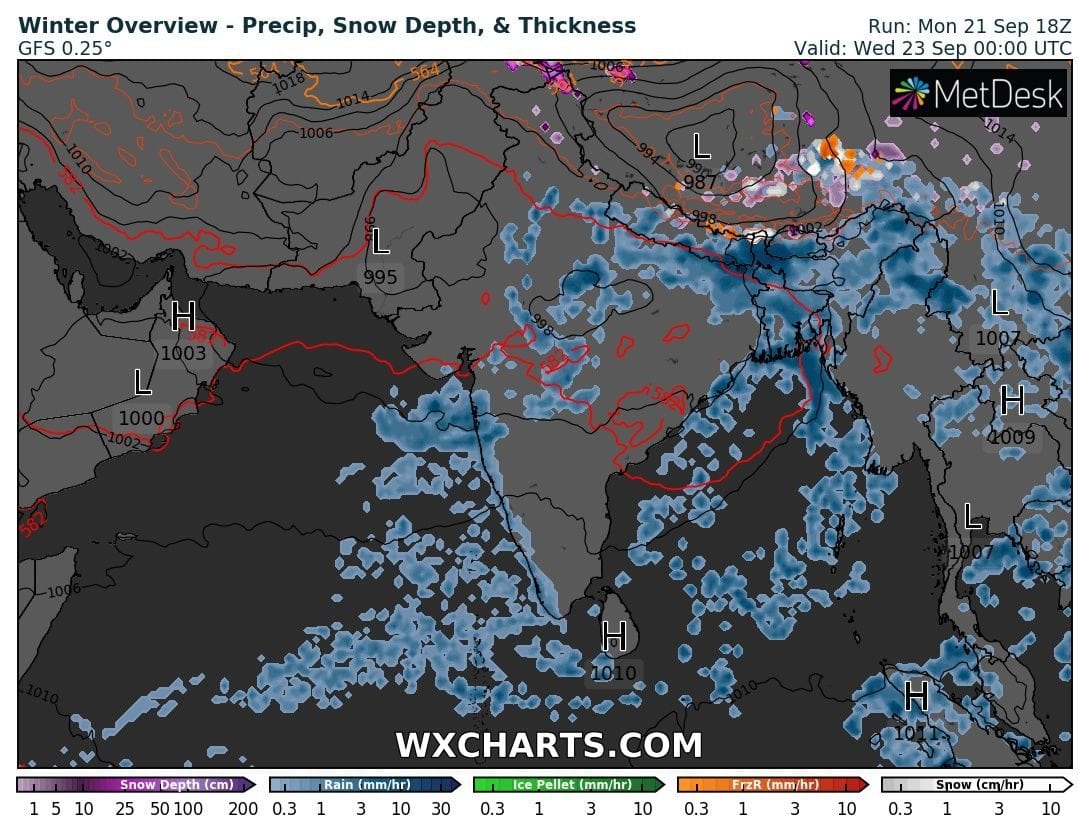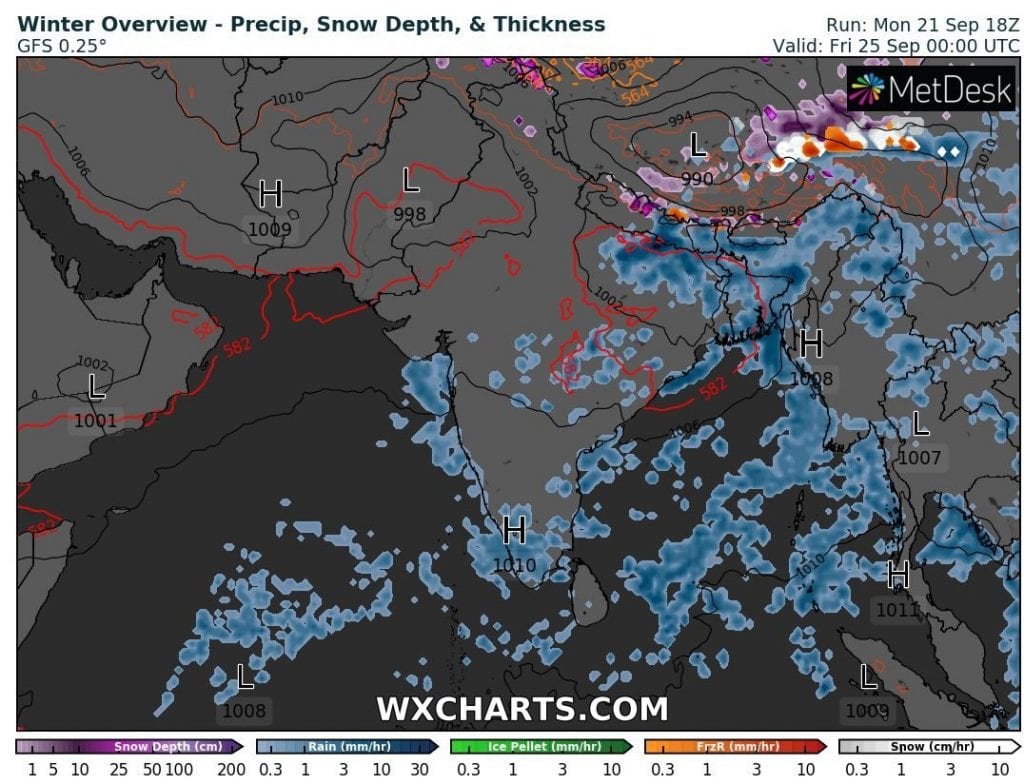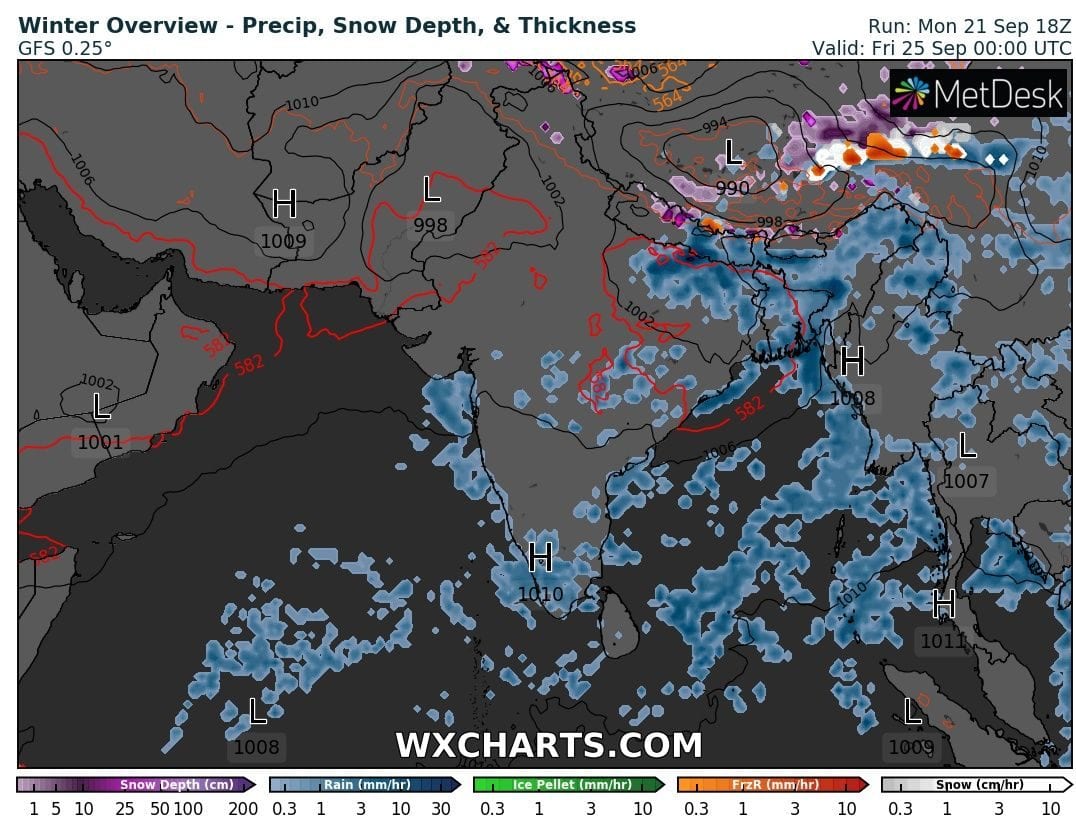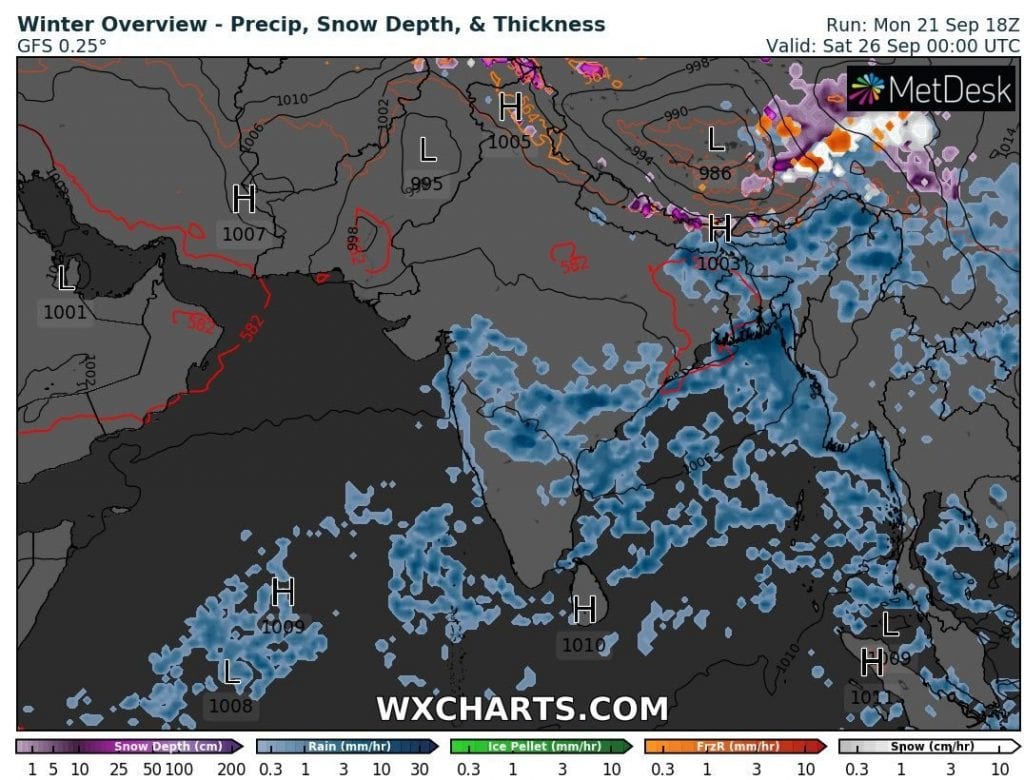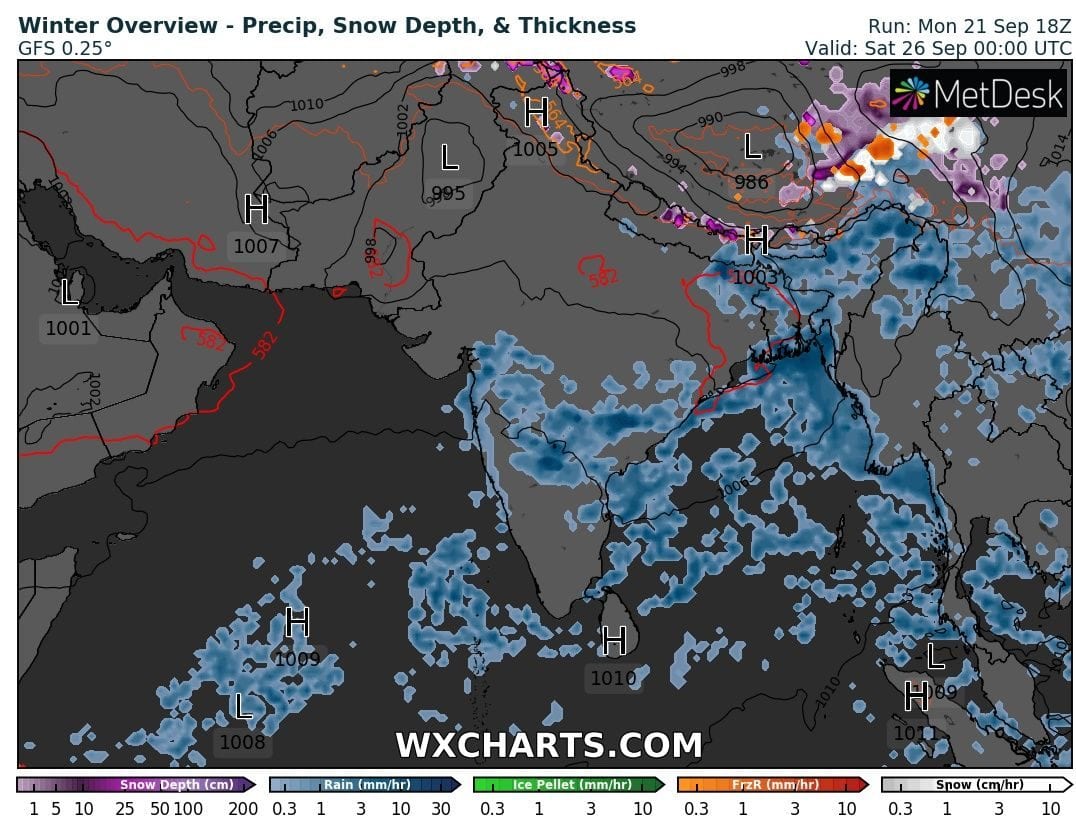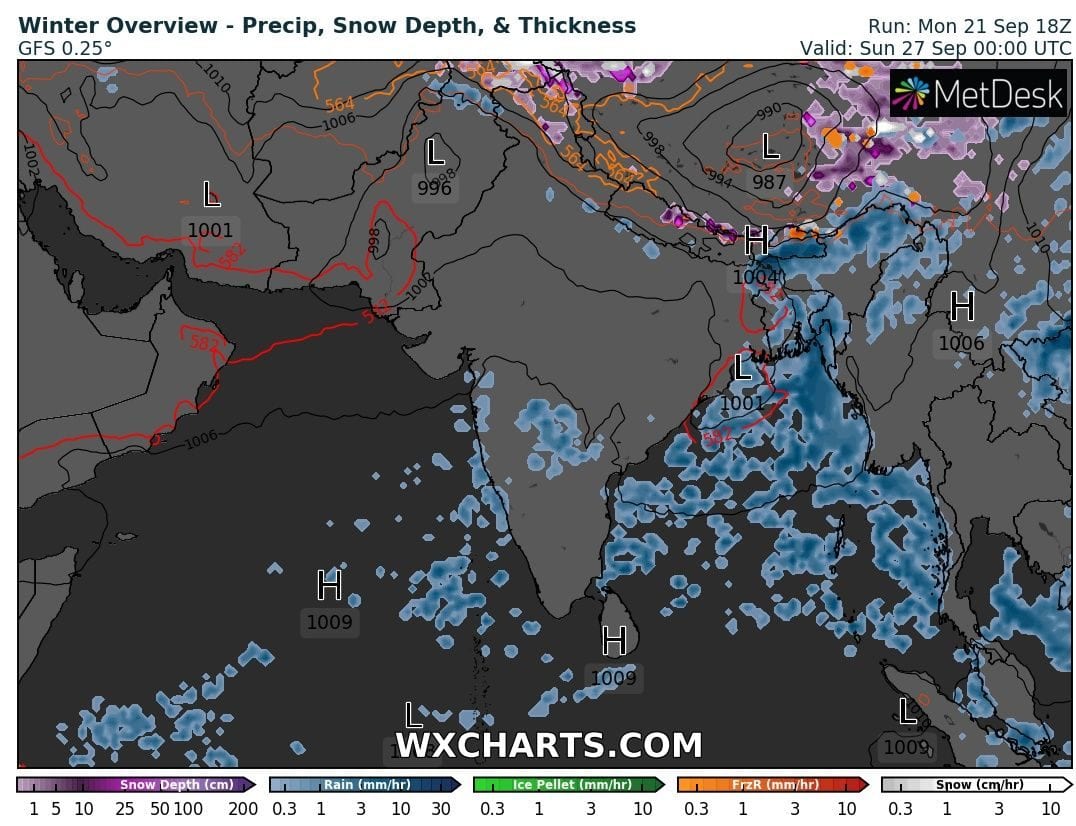 Rainfall in Bangladesh (up) and India from Sunday to Tuesday 20.-22. September 2020 from remnants of typhoon Noul /ogimet.com: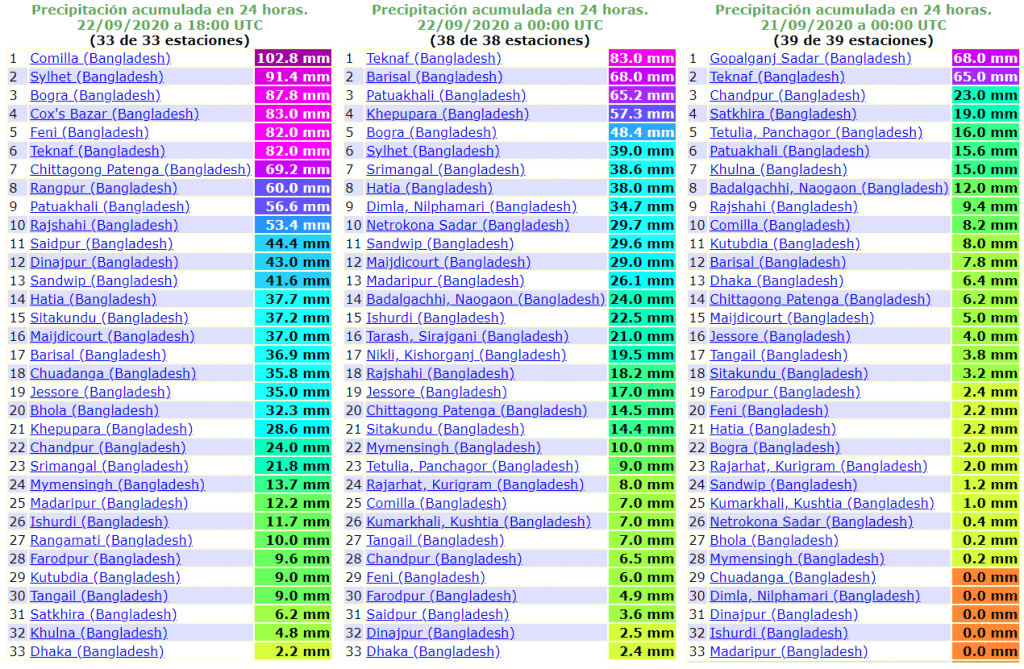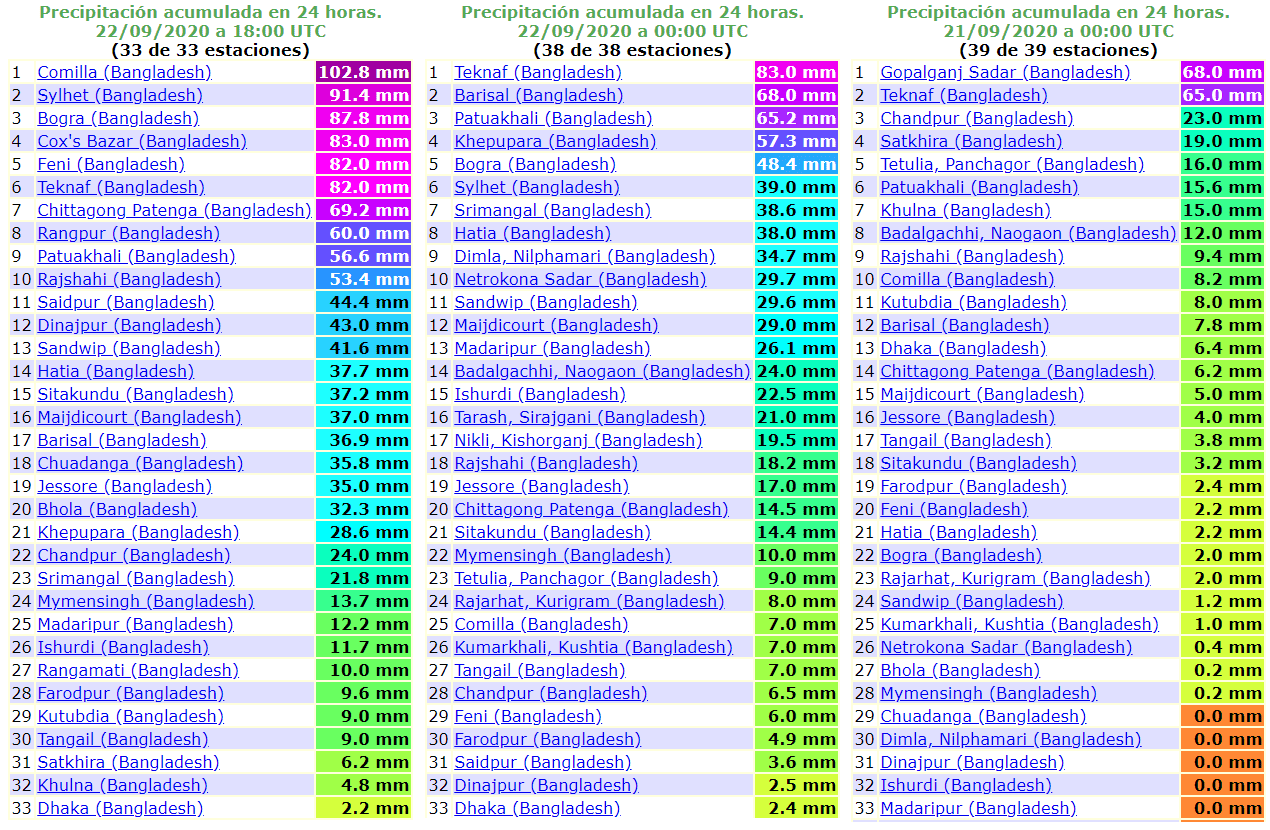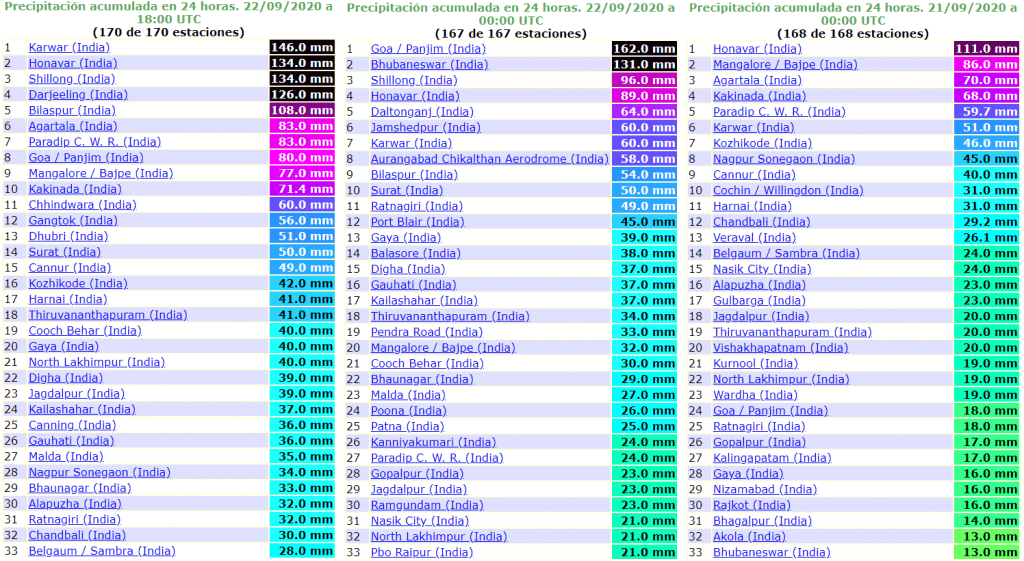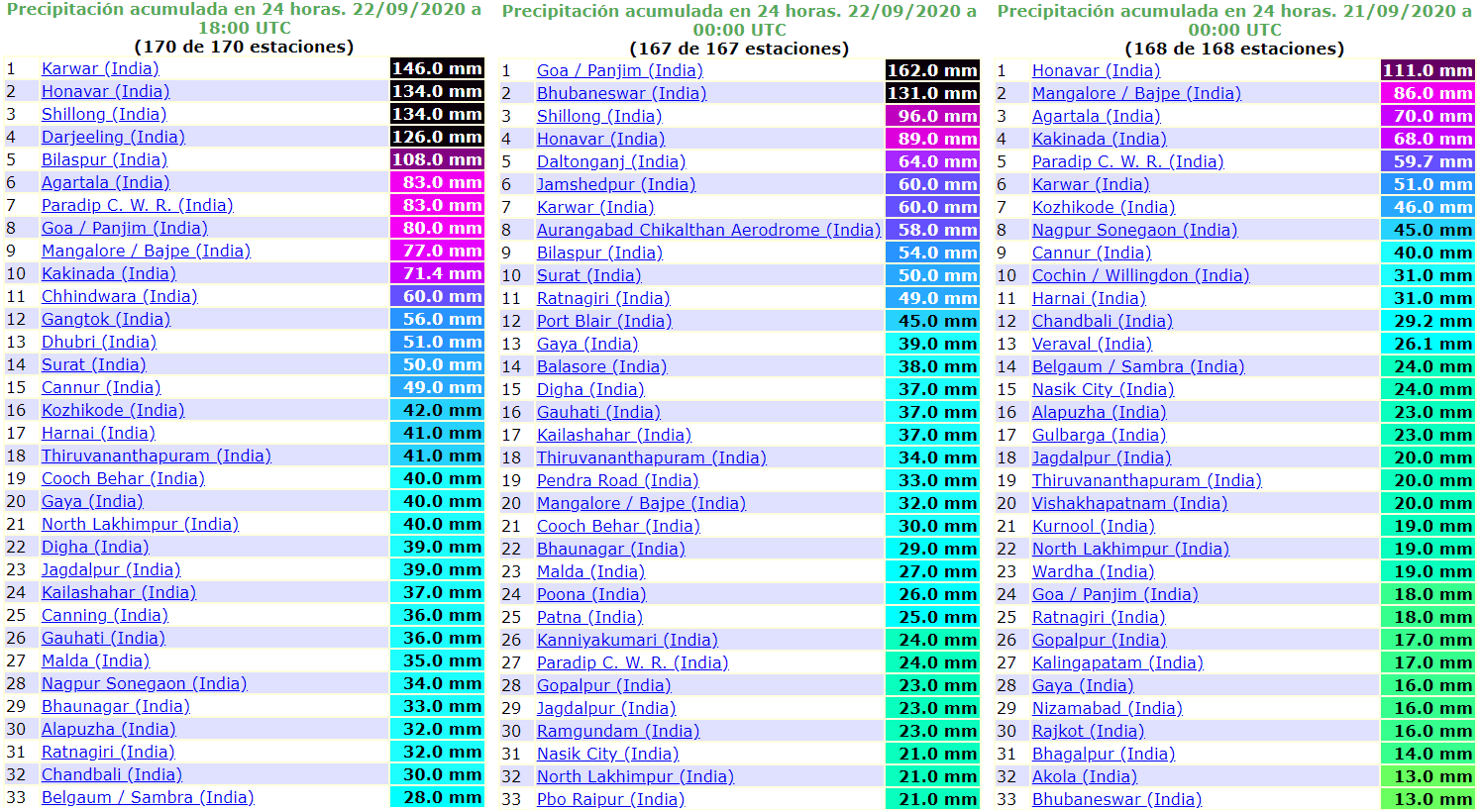 Accumulated Precipitation in Southern Asia until the end of current week /wxcharts.com: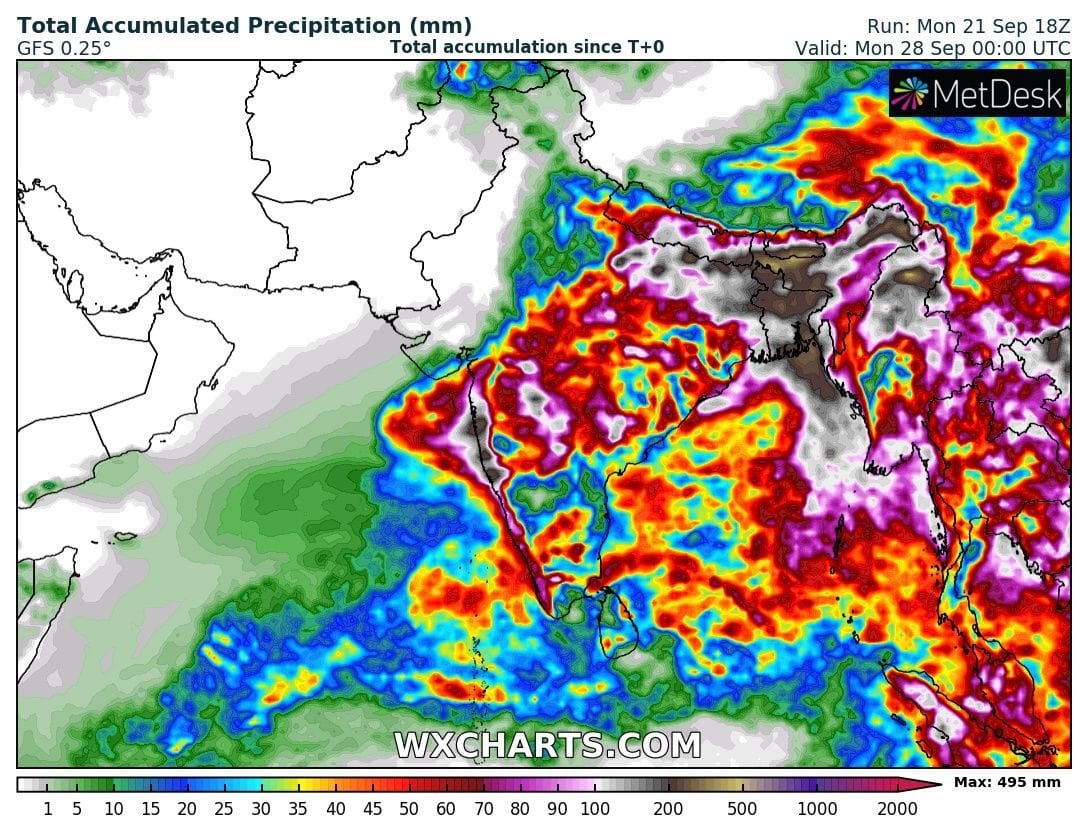 Video and photo-documentation of typhoon Noul from Southeast Asia /watchers.com: