Adelaide +29,6°C (85.3°F), Melbourne +26,3°C (79.3°F) at the weekend, North Australia +40,8°C (105.4°F), after powerful cold front blizzard in Australian Alps
Hot air is still persisting over northern and western parts of Australia, with reaching +40°C – temperatures almost every day (8°C above average regionally).
Almost all Australia however has experienced with powerful cooldown, from almost tropical temperatures on Southern coast and summer days in Southeast.
At the weekend, on Saturday, 19. September, in Adelaide was measured +29,6°C and in Melbourne +26,3°C, but on Tuesday, 22. September, maximum temperatures has reached only 16,2°C in Adelaide and +18,9°C in Melbourne.
On Sunday, in Kulumburu, Victoria River Downs and Wyndham, northern Western Australia and Northern Territories, maximum temperature reached +40,8°C, with previous temperatures above +40°C last week /https://mkweather.com/2020/09/16/australia-405c-heatwaves-has-come-extremely-early-adelaide-30c-melbourne-25c-next-days// so early with +40°C after winter 2020.
Between Saturday and Tuesday, powerful cold front, with rain, storms and snow in Australian Alps has brought winds and worsening of weather.
Next "Antarctic blob" – cyclone over southeastern parts of Australia is expected on Friday, with heavy rain and cold conditions and snow in Alps.
Large parts of Australia however, will experience with a cold nights and in North and West with hot days until end of current week.
Early arrival of heatwaves could signalize bad fire summer season 2020/2021 after 2019/2020 fire season on record.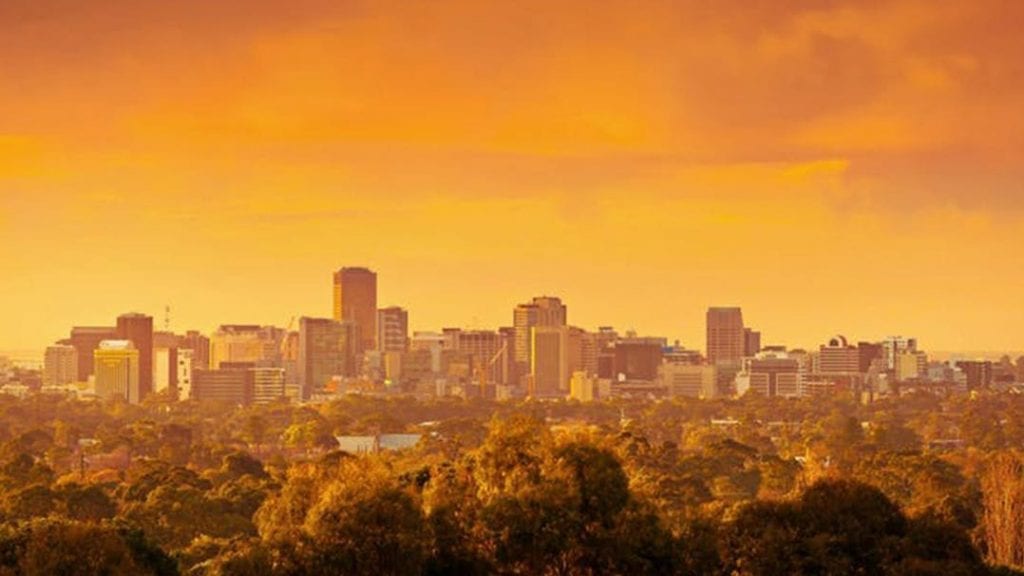 Next significant rainfall (and snowfall) in SE Australia is expected on Friday, 22.9.2020 /wxcharts.com: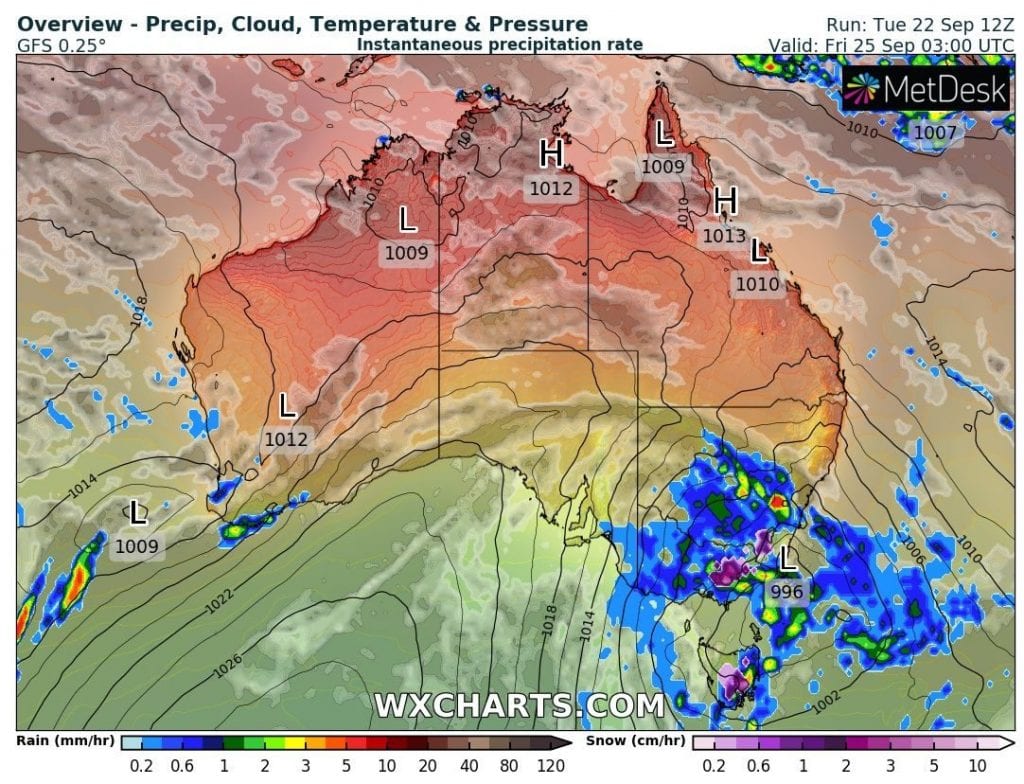 Temperature in 2m anomalies at the night and in afternoon during the rest of current week /wxcharts.com: