Sakhalin, Kuril Islands and Hokkaido, Japan: All-time warm December records broken! 2 big cold blasts hit Japan, Korea, NE China around 18. and 26. December!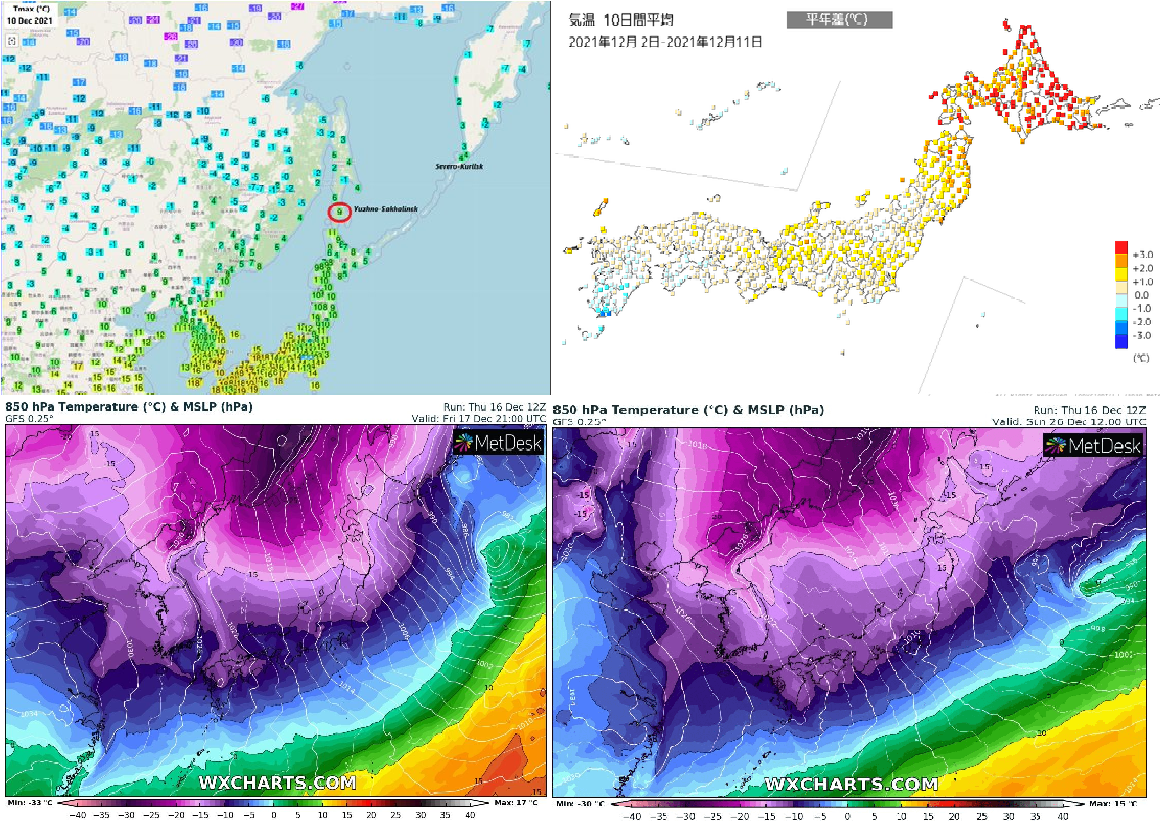 Despite historic early-winter frosts in Eastern Siberia, with only -61,0°C on 8. December 2021 /https://mkweather.com/historical-times-for-siberia-610c-has-never-been-measured-so-early//, only 2 days after severe frosts in Delyankir and Oymyakon, an extreme warm spell appeared eastward – above Sakhalin Island, Kuril Islands, and Hokkaido, Japan.
All the first December 2021 decade in Hokkaido, Japan, was extremely warm, with anomalies around +3°C according to JMA.
In Yuzhno Sakhalinsk, on 10. December 2021, record +9,0°C was measured, which is the highest December maximum temperature on the island in history.
Severo Kurilsk, on the same day, reported +7,9°C, which is the highest December maximum temperature in the Kuril Islands in all-time history, too.
Coldwaves in the region are forecasted around 18. December and 26. December 2021, with an anomalous snowfall mainly in western Honshu.
Snow sea-effect should bring into mountainous, not only highly situated regions, meters of snow with subsequent Arctic severe frosts during both coldwaves.
Korean Peninsula and China will be hit by snowy conditions and severe frosts a short time earlier.
It appears, that winter conditions will be strengthening across all Northern Hemisphere in the next 2 weeks, therefore stay safe, warm and watch current weather news, forecasts, warnings, and advisories.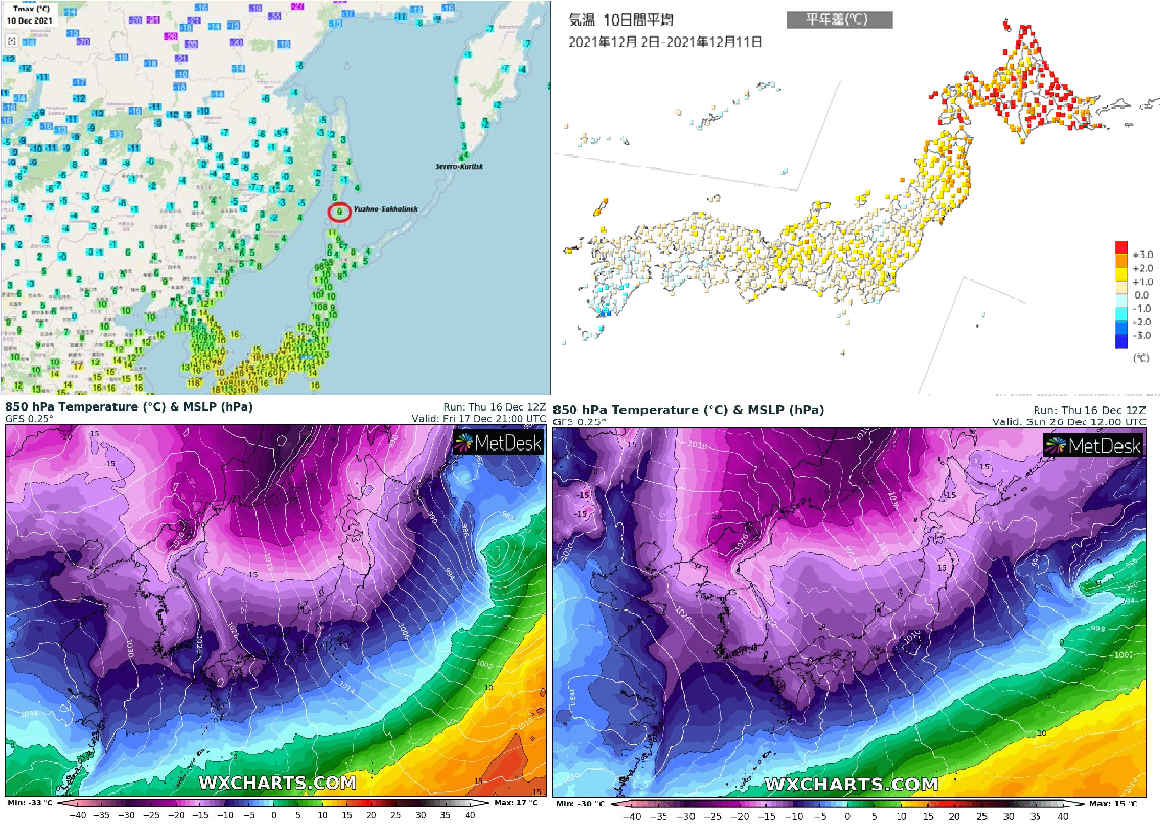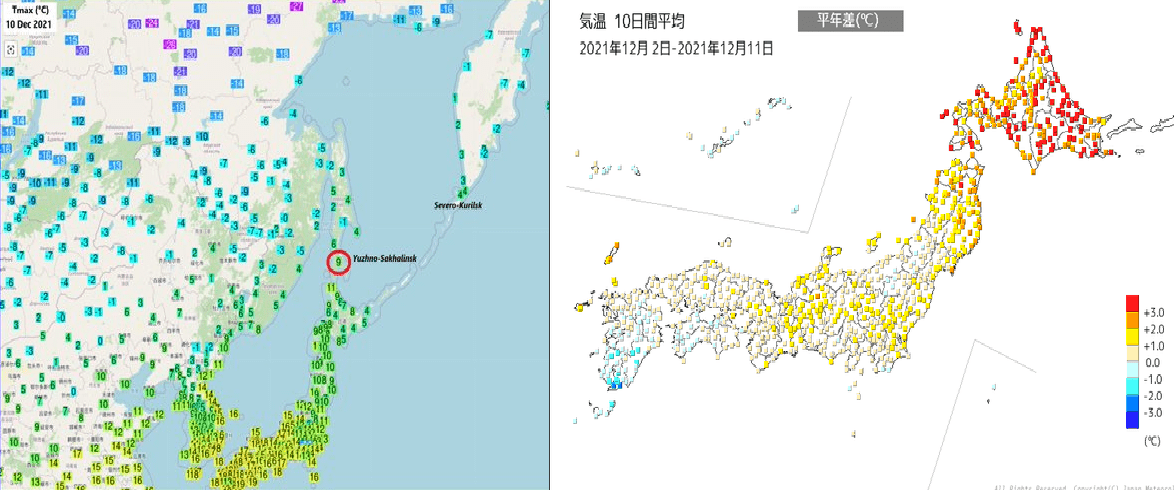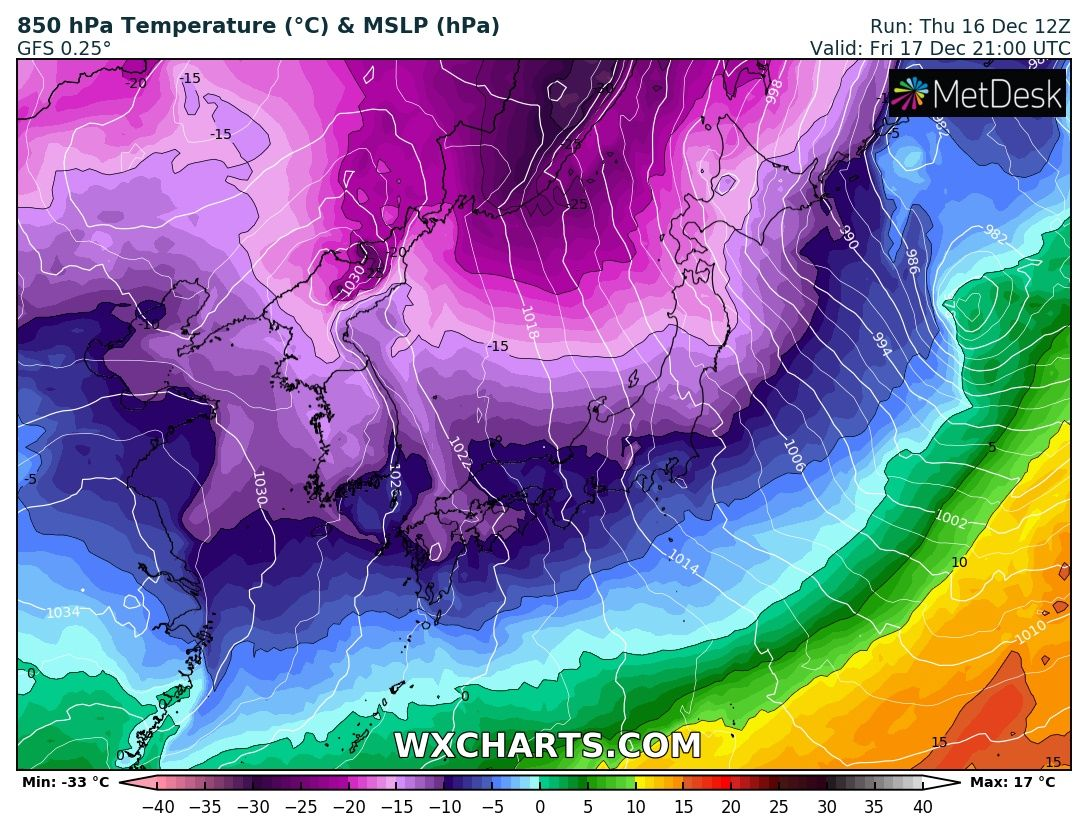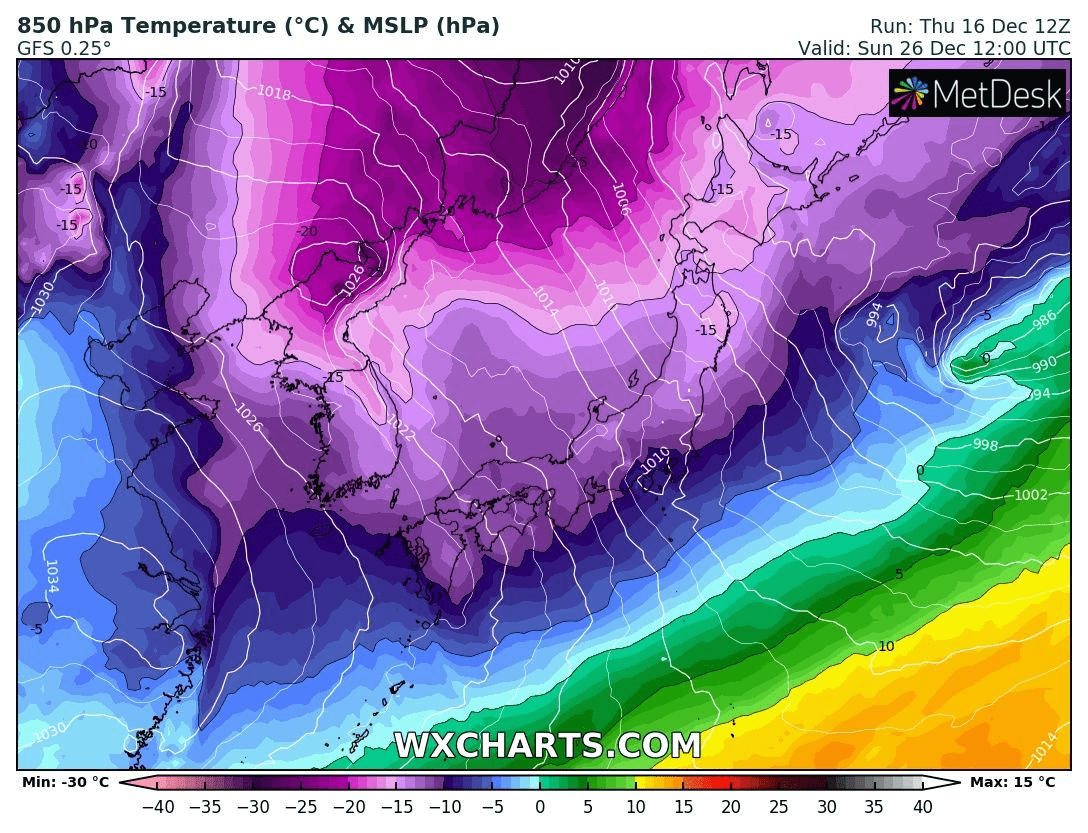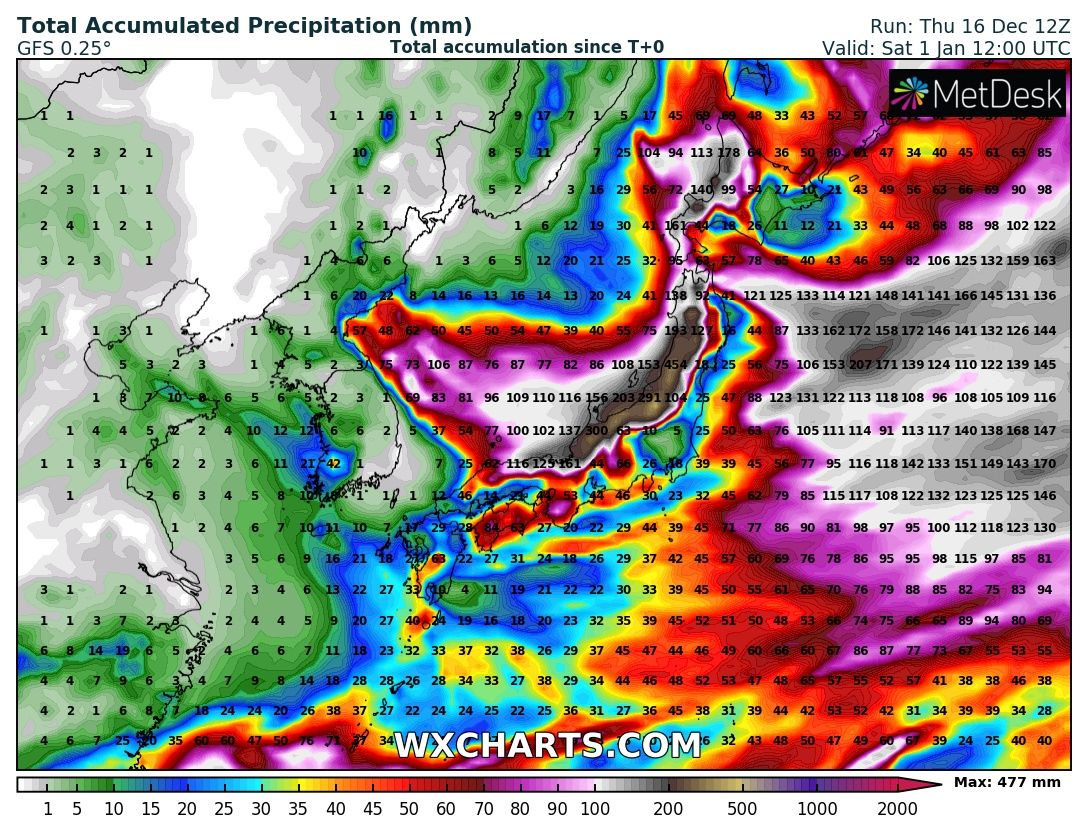 Source: wxcharts.com