Storm round in Alpine region and West Balkan is continuing and on Tuesday, first measured data of damaging storm are available.
Flood, gusty and damaging T-storms hit during last 48 hours Switzerland, Germany, Italy, Czechia and Austria at first, then will shift over West Balkan, Carpathian area and Poland.
Really heavy precipitation hit mainly Austria, Bavaria and northern Italy on Sunday and Monday, with red (3.level) warnings before floods, storms and wind.
In Salzburg, Austria, has dropped during last 48 hours 223.4 mm / 8.8 inches of rain and many parts of Austria found themselves under water. On Saturday, maximum temperature in Salzburg reached +32,0°C, on Tuesday near rain only +16,2°C – it cooled more than 15°C.
In Croatia, gusty storms left many damages on property, after 140 km/h wihrlwind swept through the country. Heavy rain, gusty storms and hailstorms appeared in northern Italy, too. In Croatia and Italy occured hails up to 8 cm diameter during Monday.
Severe storms will shift until Friday above western Balkan over Greece and stormy round will be replaced by next heatwave in Europe, in Spain, France and England, already from Thursday, in Central Europe and Balkan from the weekend.
Documentation of floods in Austria:

Sources:
https://www.meinbezirk.at/c-lokales/hochwasser-voralarm-in-oberoesterreich-muren-und-ueberflutungen-in-salzburg_a4177206#gallery=null
https://ooe.orf.at/stories/3060774/
https://headtopics.com/de/regen-flutet-b2-bei-murnau-polizeiwagen-versinkt-im-hochwasser-14771208
Next VIDEO and photo from Croatian 140 km/h wihrlwind /Severe Weather Europe FB/
Documentation from ESWD, Meteoalarm.eu, Windy.com, Sat24.com and Ogimet.com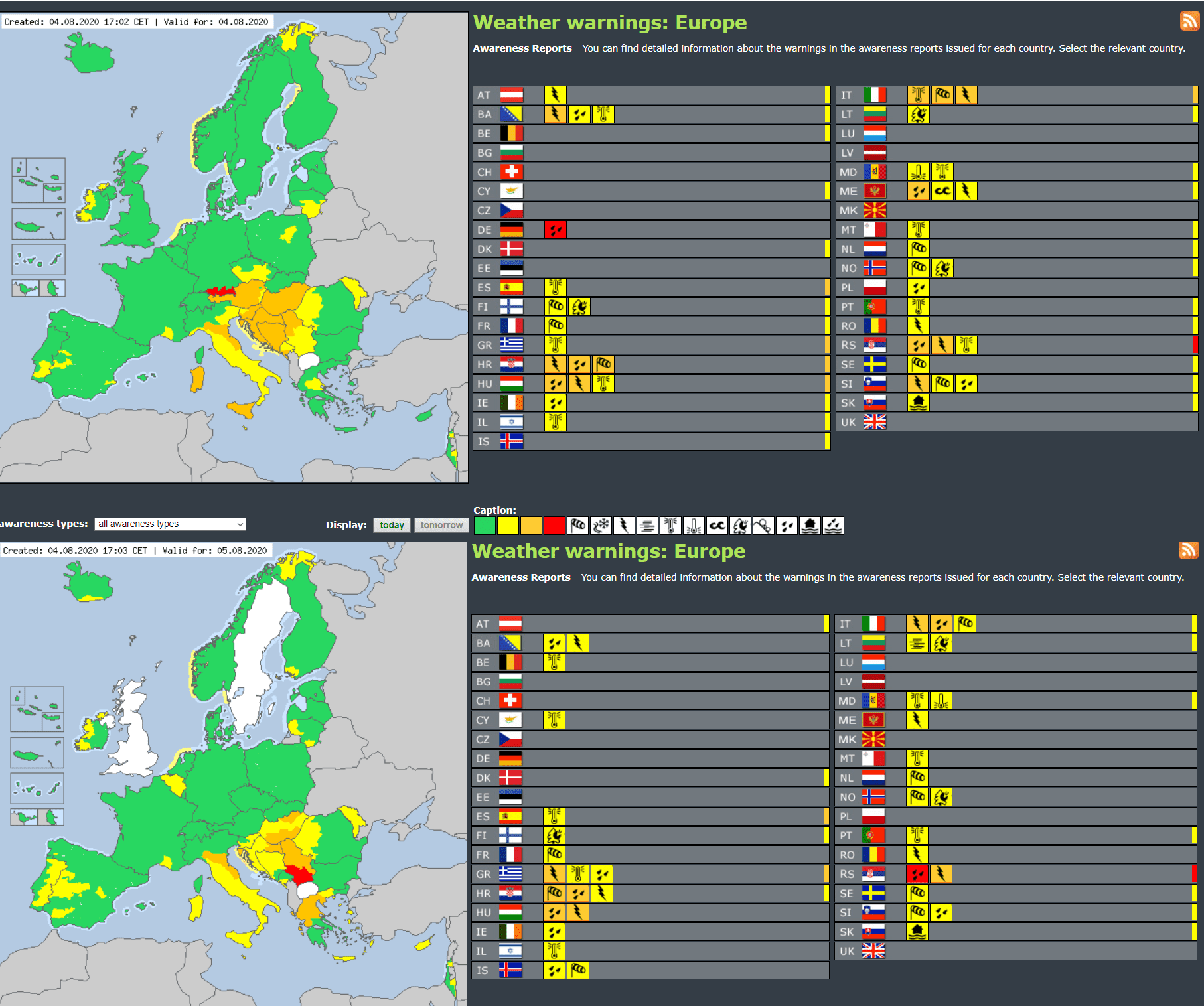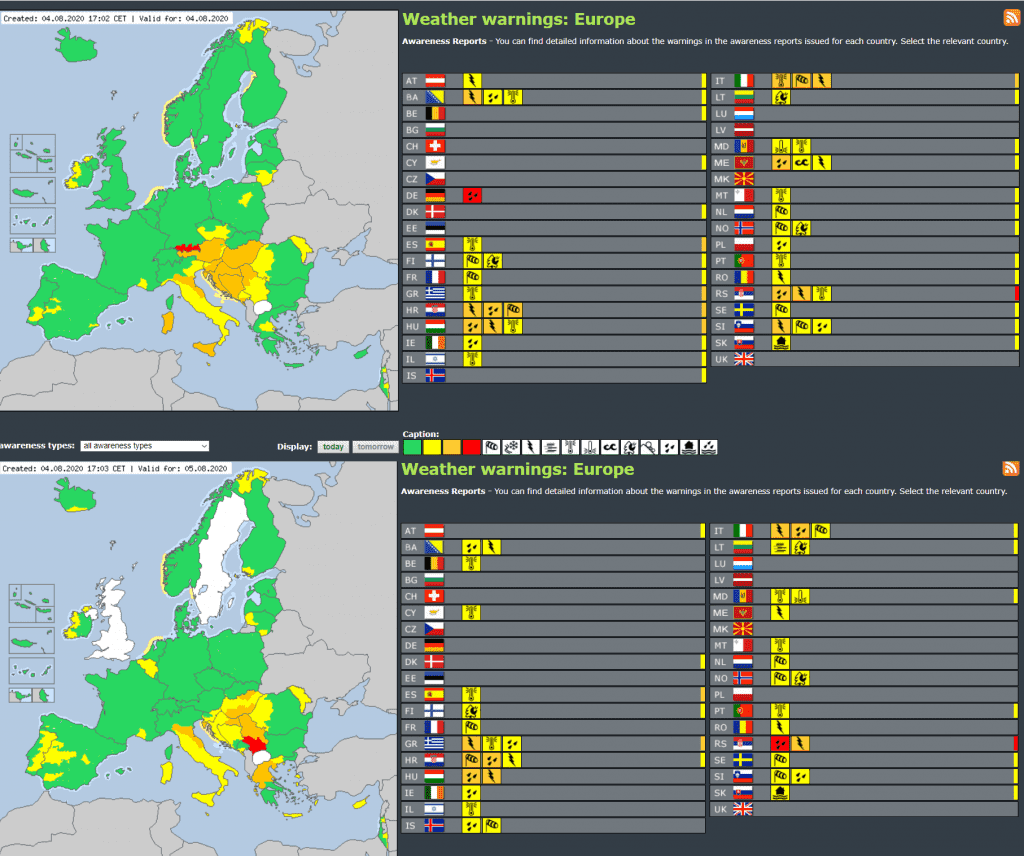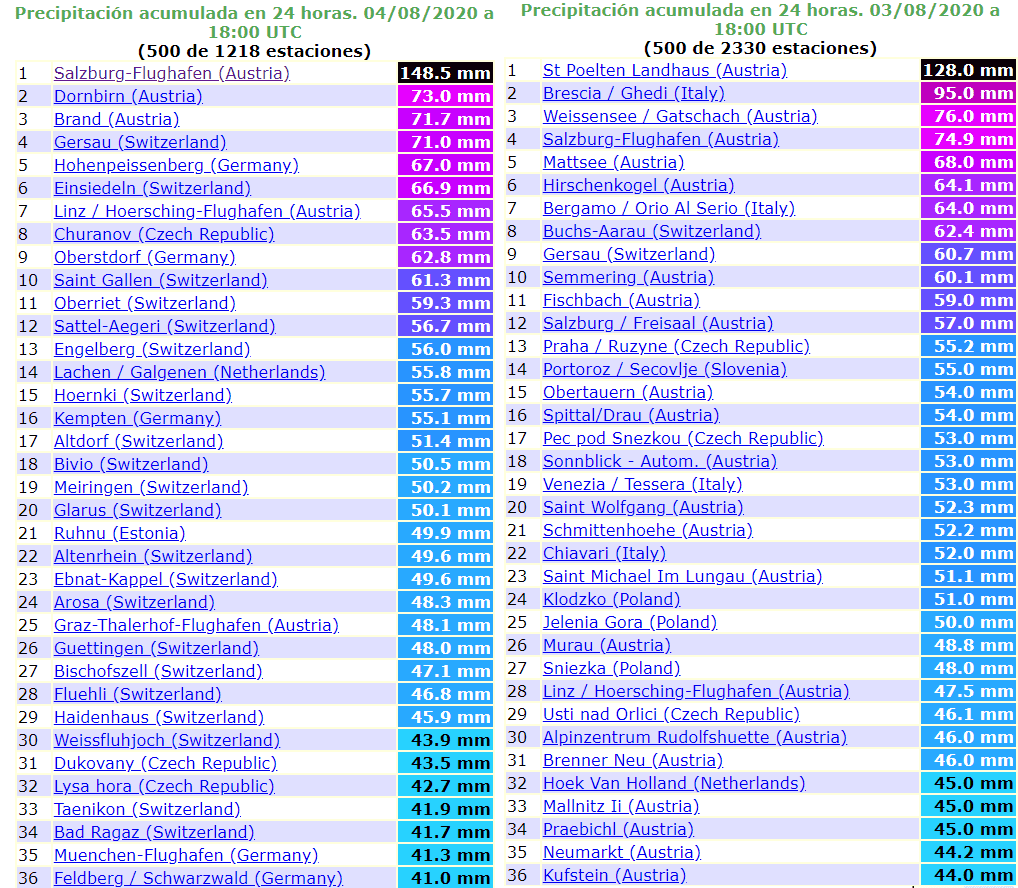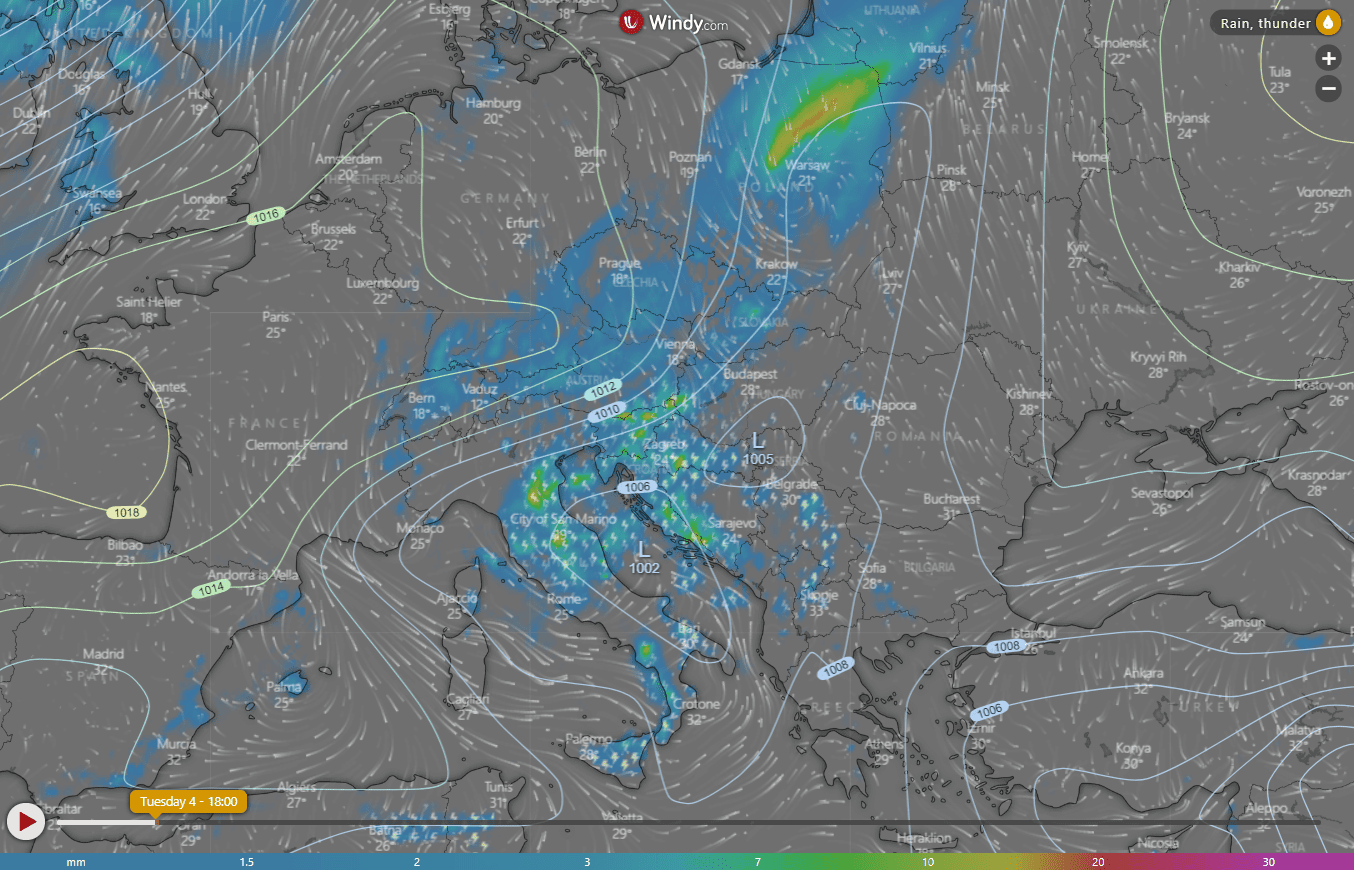 Read more:
(Visited 69 times, 1 visits today)