Severe floods hit Thailand, including Bangkok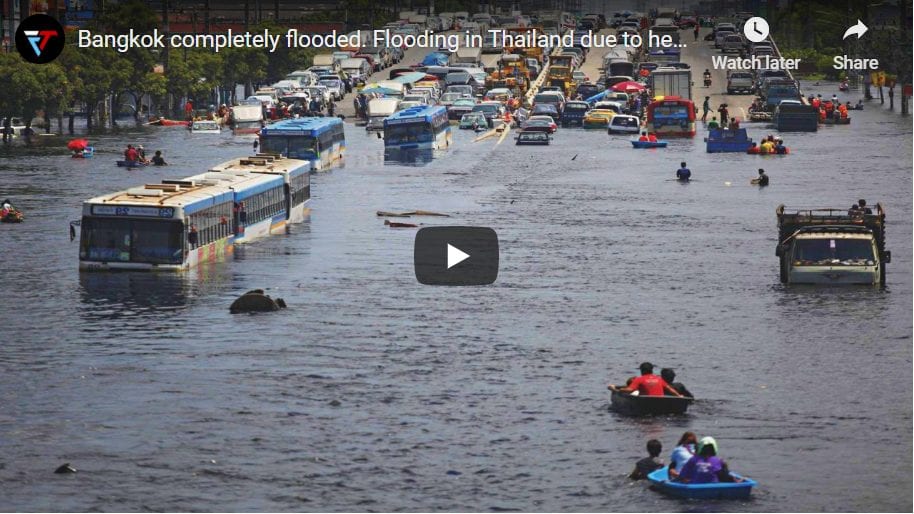 Ongoing La nina in cooperation with MJO- (wet / "green" phase of MJO) is causing, that since September and very probably until the end of Winter 2020/2021, will be valid increased flood risk for region of southeastern Asia.
Thanks to circulation patterns, 20-40% more precipitation is expected in the region, with reports of severe floods almost every day.
Last week, the situation was very worsened in Thailand, but problems were reported from many countries such as Malaysia, Indonesia, Papua – New Guinea, Vietnam or Philippines.
In Thailand, floods hit mainly southern provinces – in 10 provinces in the south are still valid meteorological warnings before floods, mainly between Monday, 30. November and Thursday, 3. December 2020 /https://www.nationthailand.com/news/30398762/.
The worst situation was last days in Phattalung, but early last workweek, Bangkok ended under floodwater, too.
On videos below we should to see completely flooded Bangkok and Phattalung.
Situation in the region won´t be favorable during the first half of December 2020, neither, with expected flooding situation in Indonesia, Malaysia, Thailand, Vietnam and Philippines regionally and locally in other countries in the region, too.
Fortunately, any tropical threats have not appeared despite of MJO- phase and any typhoons are not, for now expected until 15. December 2020.
If some tropical development will be observed during next 16 days, it will be very probably in regions of Taiwan, Philippines or Vietnam. Southern parts of SE Asia are now in calm zone far away from tropical threats.
Videos: Thailand under flood water:
Forecast model outputs for SE Asia /wxcharts.com: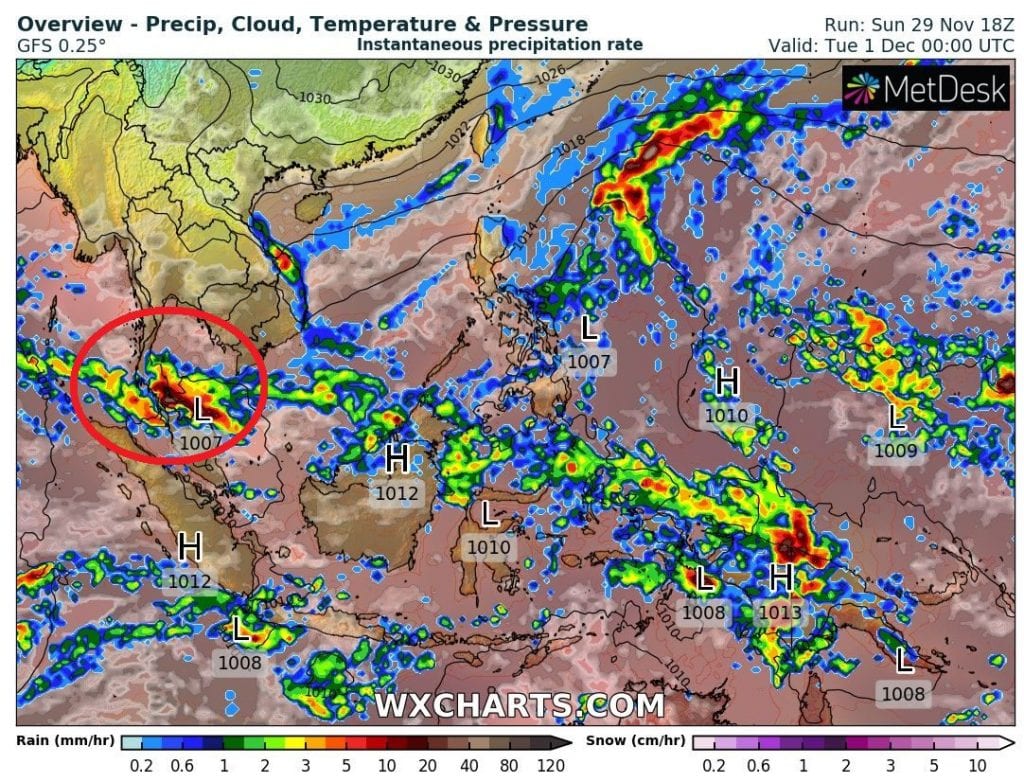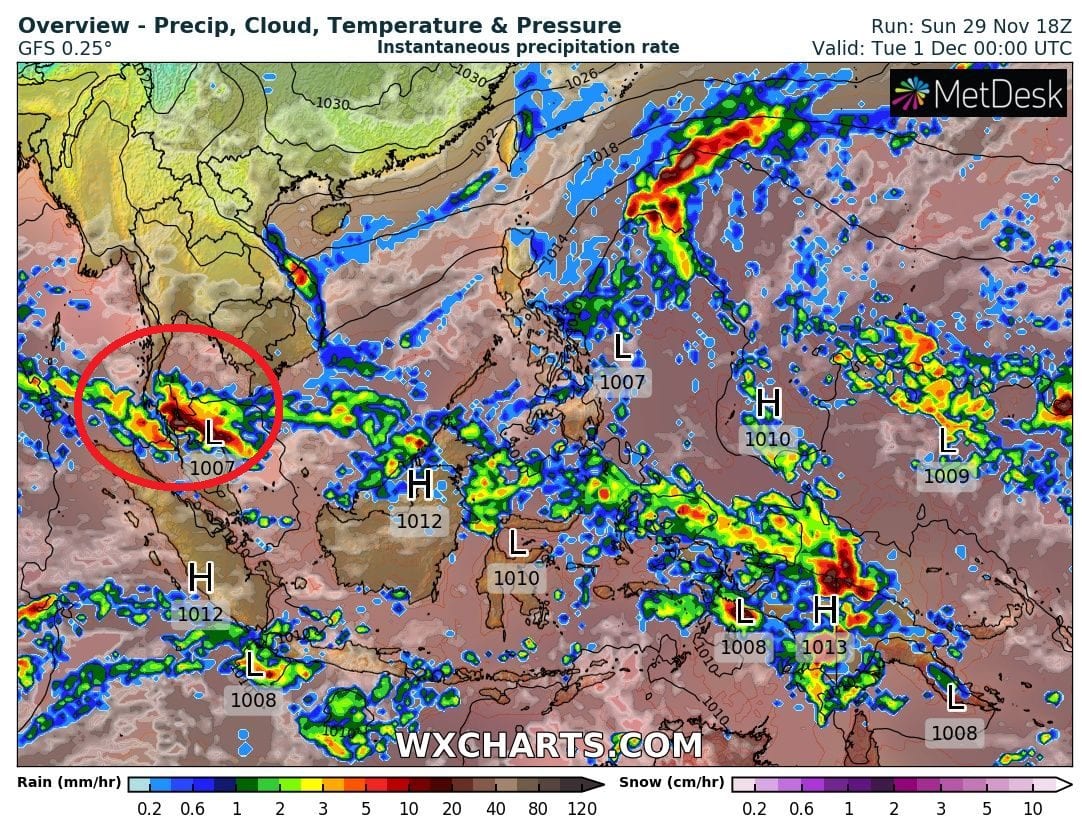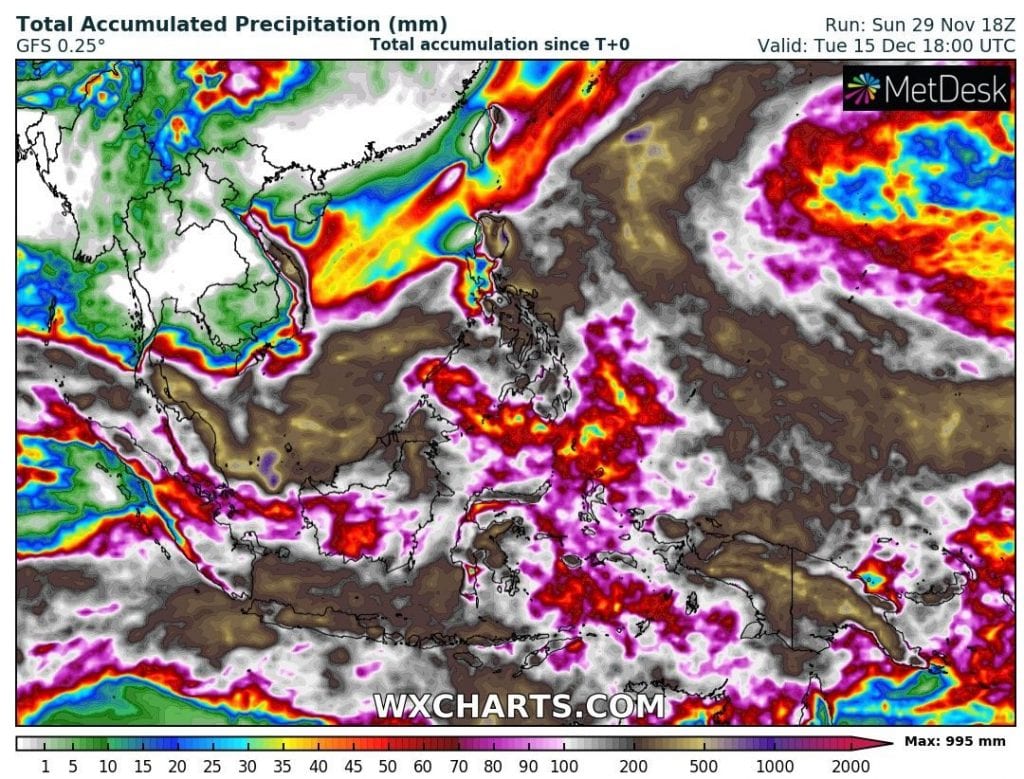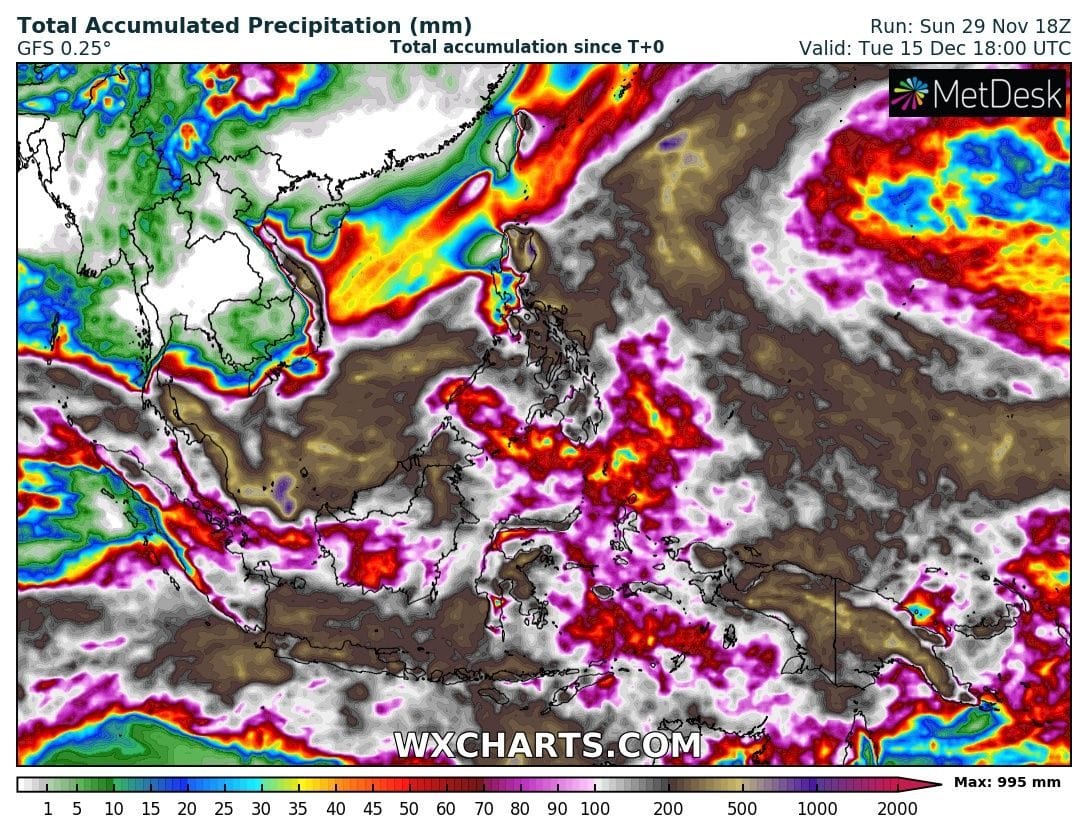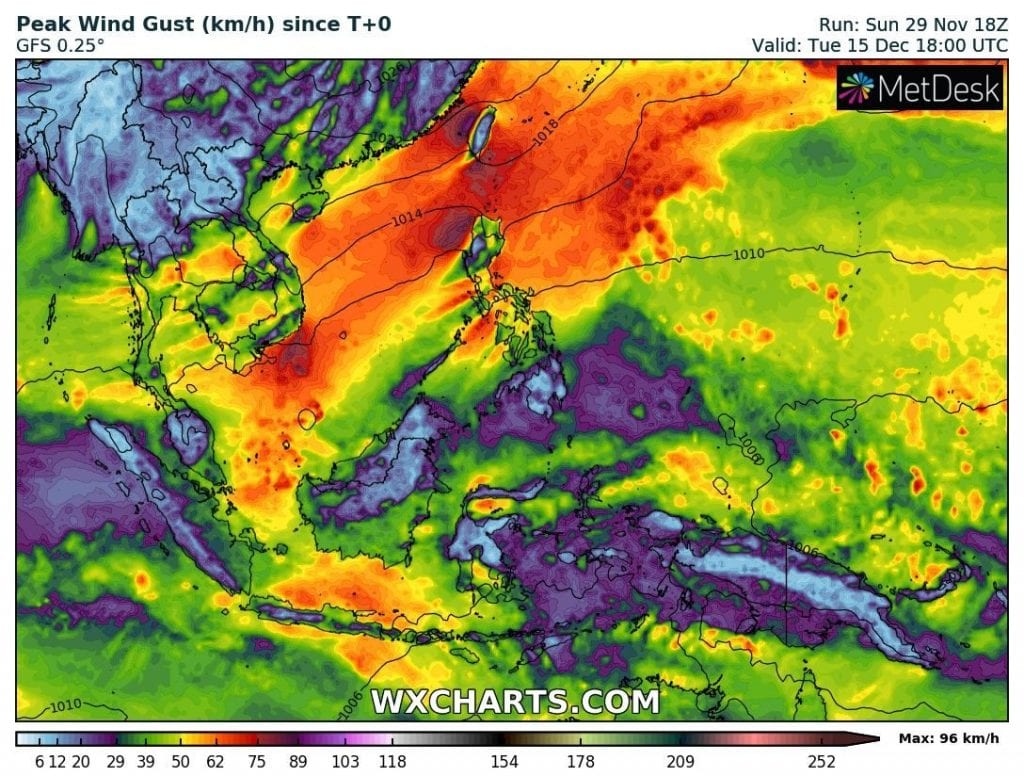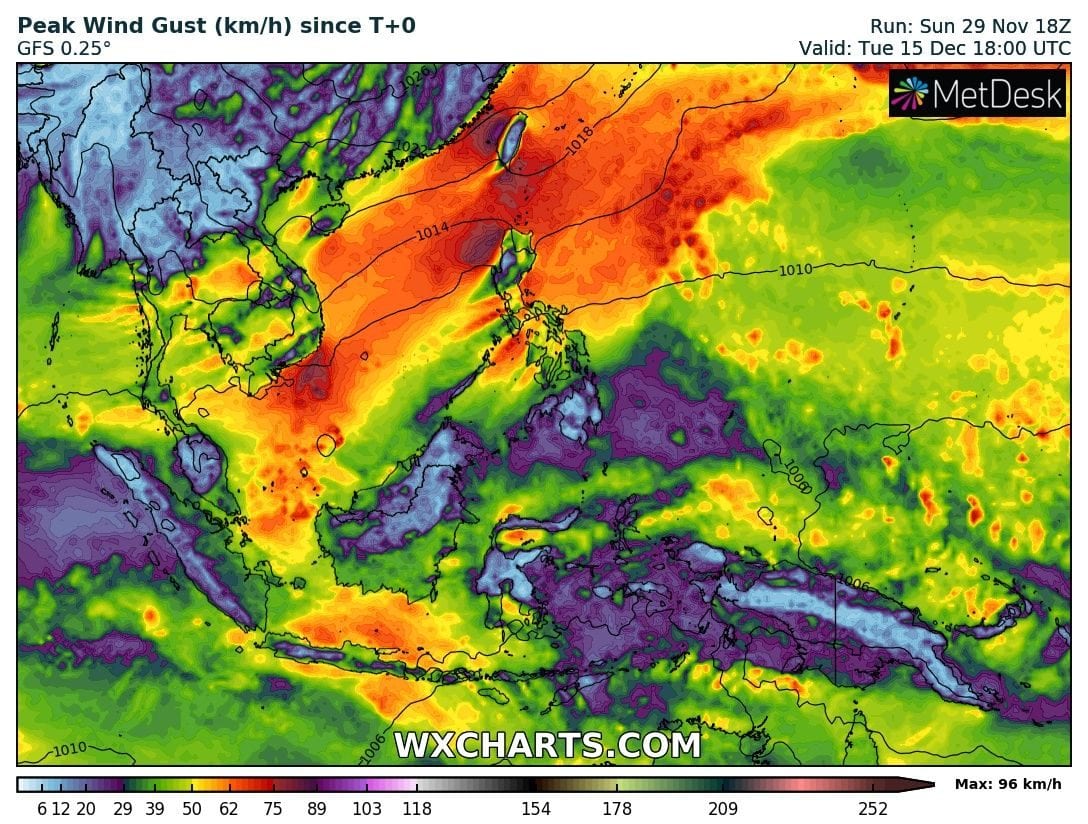 MJO forecast /NOAA: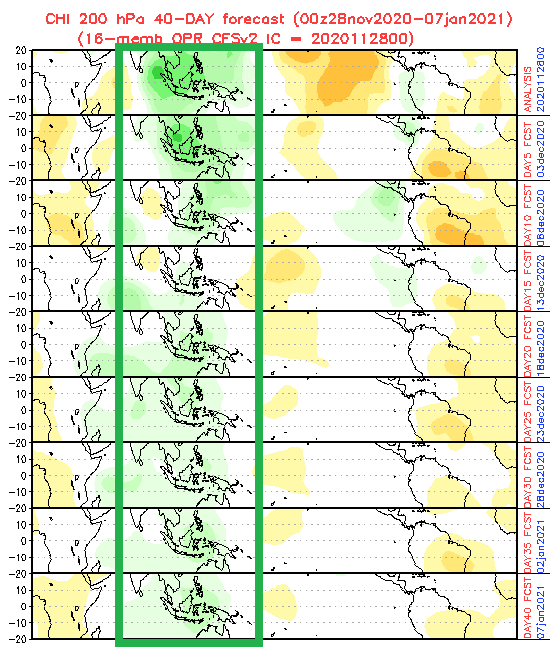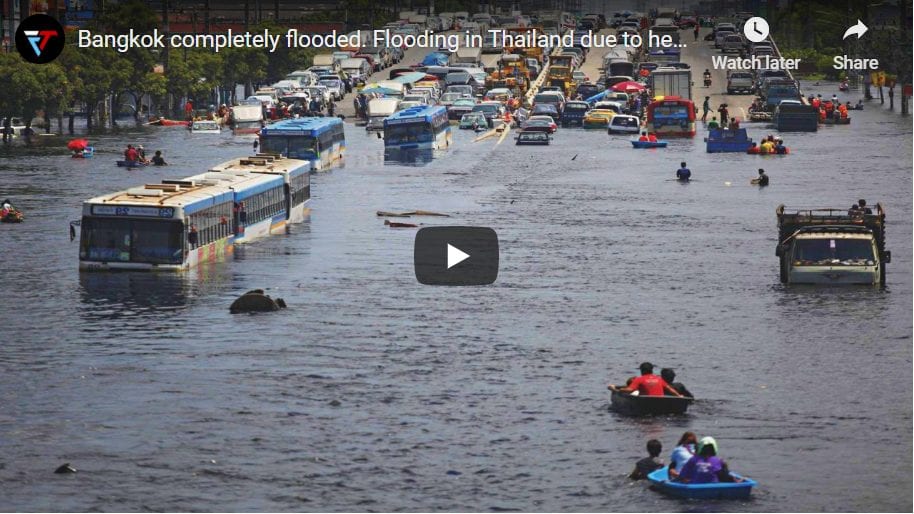 Read more: