On Sunday, cold air has moved above western Europe and in E/SE Europe is still very hot. Between these 2 different air masses, a strong frontal system had created and brings powerful storms - according to Mkweather warnings to Sunday - mainly in Switzerland, Austria, Czechia, Slovakia and Poland in Sunday evening and at night from Sunday to Monday.
After cold front, cold Arctic air will shift over Central Europe and on Monday in western and West-Central, on Tuesday in East-Central Europe can appear ground frosts in basins and valleys in altitudes 300-800 MASL.
Meanwhile, Spain is fighting with severe winds, in Cadiz was reported 108 km/h gusts in the last 24 hours. Severe winds and rain are reported from Iceland too.
Wednesday and Thursday will be finally warmer, with possibility of ground frosts mainly in British Isles and NW coasts of Europe on Thursday, but on Friday, after next, but less powerful cold front, cold air mass again floods larger parts Europe, with next possible ground frosts in 300-800 MASL basins.
Then, next ground frosts are possible around 18.-19. September 2020. Storm activity in colder air will be gradually declining over Europe in September and October and gradually, next windstorms from Atlantic will appear /https://mkweather.com/2020/09/06/first-a-powerful-windstorm-14-15-9-then-a-tropical-storm-20-9-in-europe//.
Although weather in Europe won´t be so severe such in the USA some time, autumn 2020 is here and with it its manifestations such as ground frosts, windstorms or more intensive cooldowns.
Mkweather warnings for Sunday, 6. September 2020: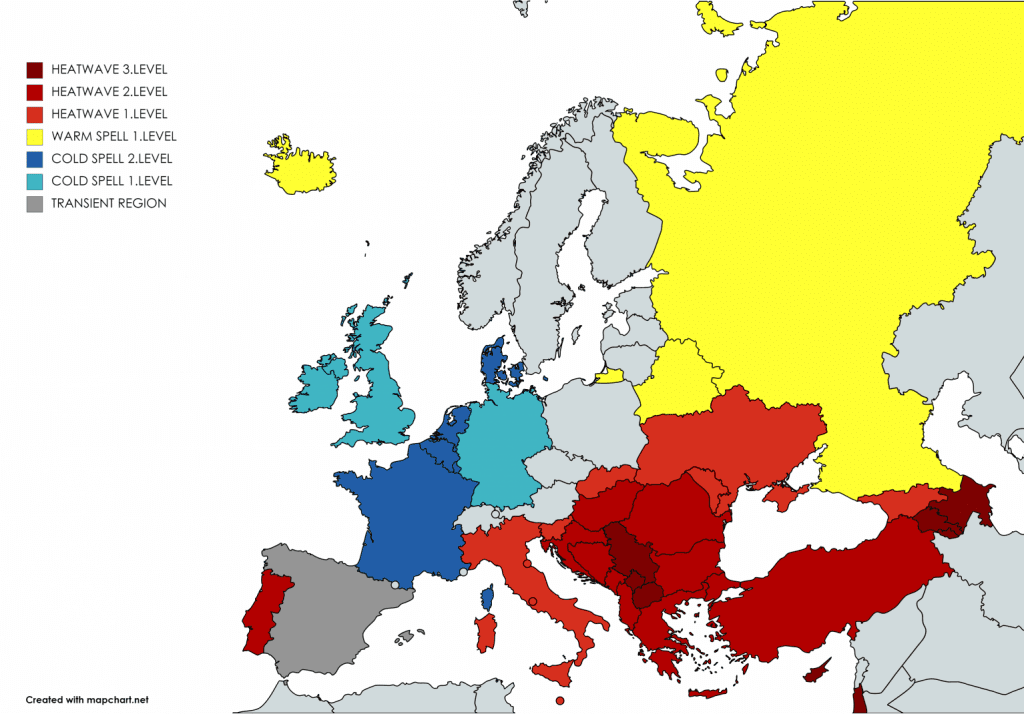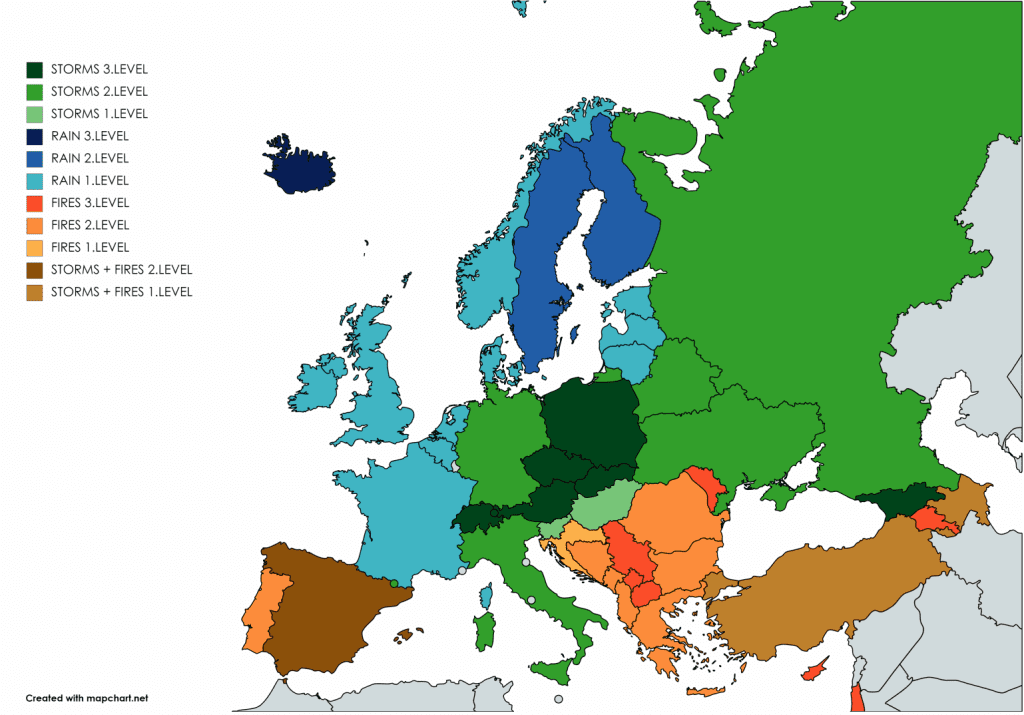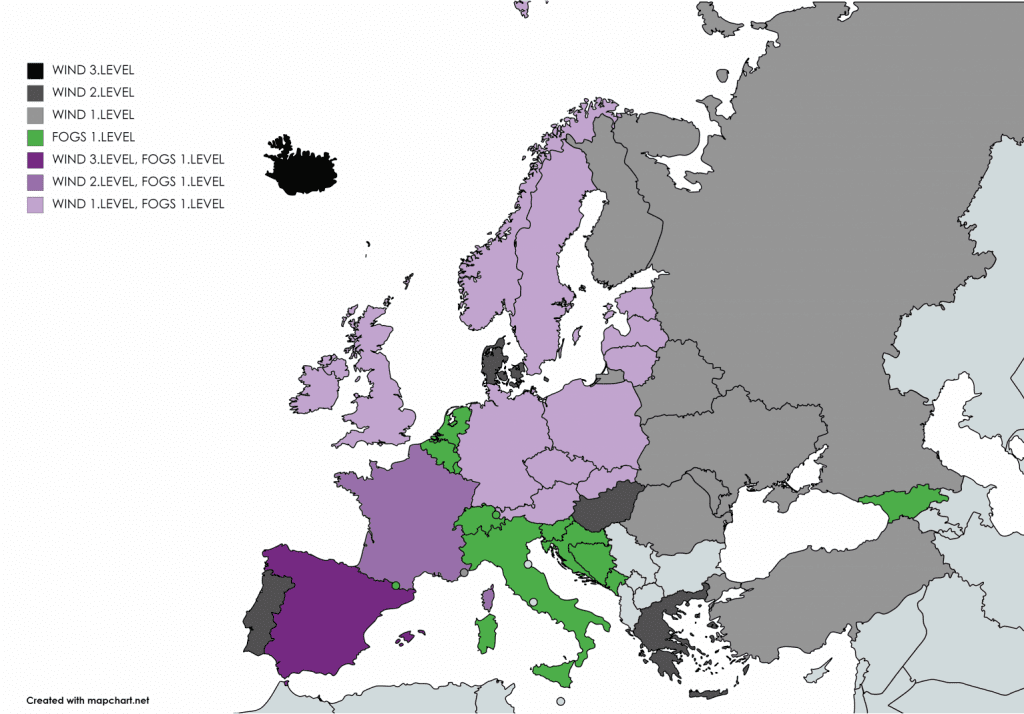 Possibility of ground frosts will be in basins 300-800 MASL, on the map in stornger blue areas with negative temperature anomalies /wxcharts.com:
Sunday-Monday T-storms over Central Europe according to GFS /wxhcarts.com: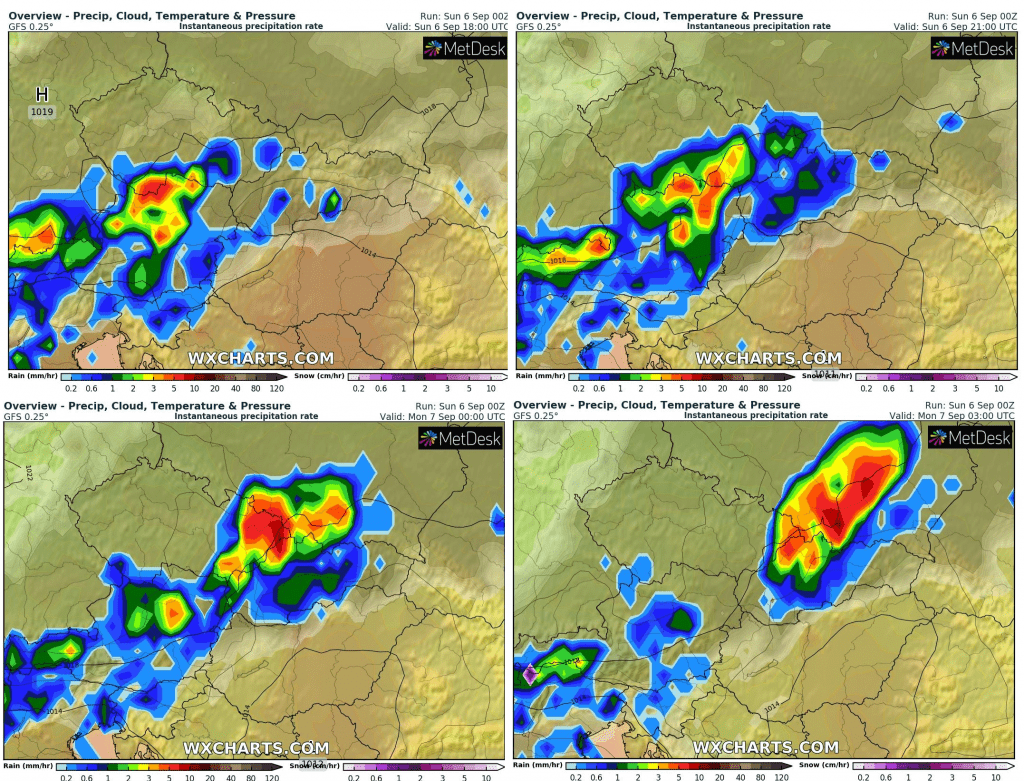 T850 before and after storms /wxcharts.com:
Possibly days with ground frosts in Central European region with numerous basins and valleys /wxcharts.com:
(Visited 18 times, 1 visits today)