Extraordinary early September snowstorm hits Wyoming, Colorado and neighbouring states of US with wide-spread creating of snow cover, but too severe winds with gusts up to 120 km/h, possible lighting and unseasonably low temperatures, regionally 50°F below long-term temperature averages.
Snowing is expected in large parts from Montana to northern New Mexico and Texas /https://mkweather.com/2020/09/05/snow-in-lower-areas-across-the-usa-colorado-60f-fall-of-temperature-from-morning-to-evening//, including Cheyenne, Casper, Bozeman, Fort Collins, Denver, Colorado Springs, Amarillo or maybe Rapid City.
Over central US will move extremely cold Arctic air with temperature in 850 hPa of up to 19°F / -7°C, with similar minimum temperatures in basins.
Extreme Arctic blast will be linked with gusty winds across US, including California, where stays hot, but winds could significantly worse a wildfires. In other parts, strong wind gusts will be declining windchill temperature up to -6°F (-21°C) in mountainous regions. Cold weather could bring more potential cases of COVID-19 across states /https://mkweather.com/2020/09/03/rapid-increase-of-covid-19-cases-across-the-us-snowing-in-populated-areas-in-rocky-mountains-and-50f-cooldown-in-northern-parts-of-us-early-next-week//.
Moreover, damaging potential of snow-/wind-storm won´t end after snow event from Tuesday to Wednesday in Central US, but extremely cold air in contact with hot tropical air mass in southern, central and eastern US, will be causing severe T-storms from Wednesday to Saturday, when cold front will be moving over rest of territory of US. Storms can be linked with regional flash floods or severe winds from Texas to Maine.
US expects very unusual and extreme September week, with unseasonably blizzard, winds and storms and we will monitor it and bring fresh news from hit regions during next days.
Series of outputs GFS linked with extraordinary early September blizzard in US /wxcharts.com, wettezrantrale.de/: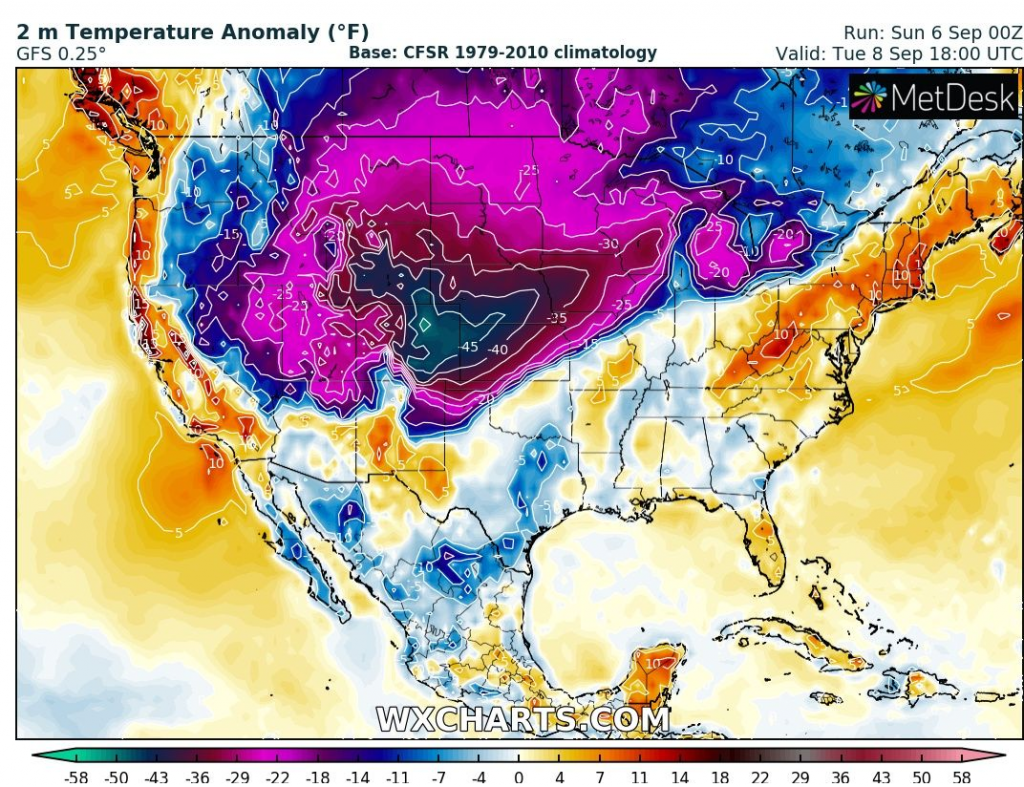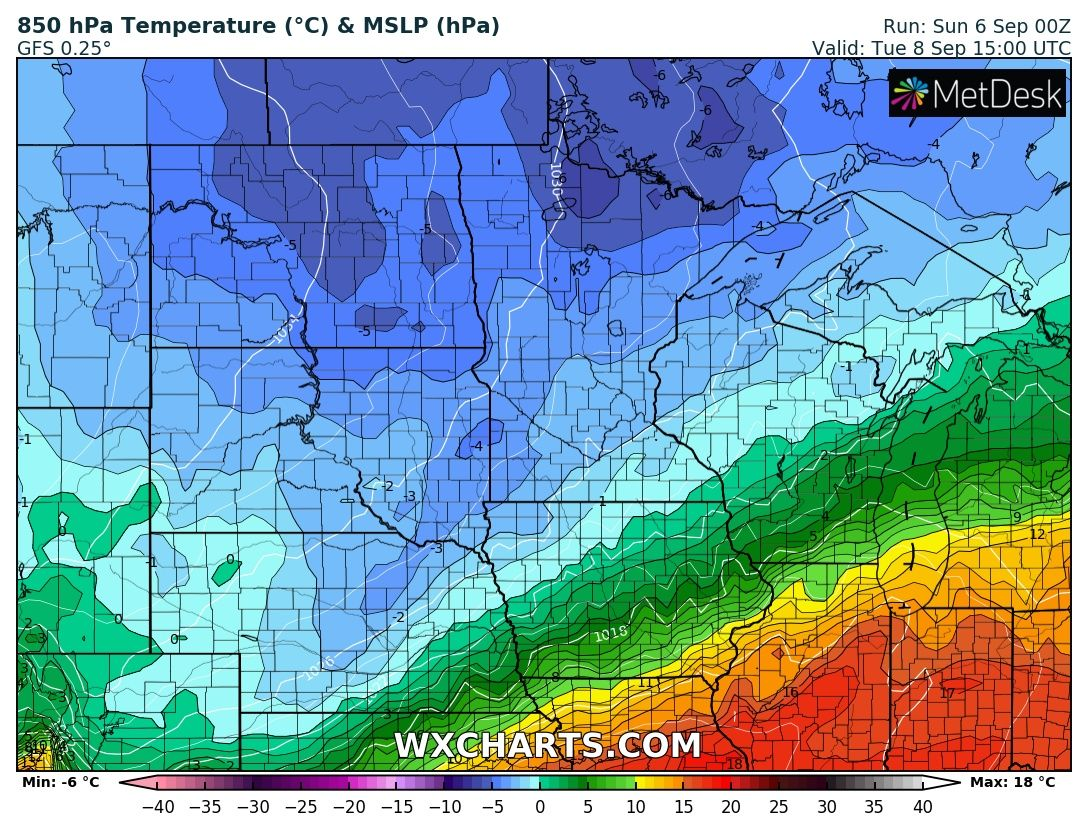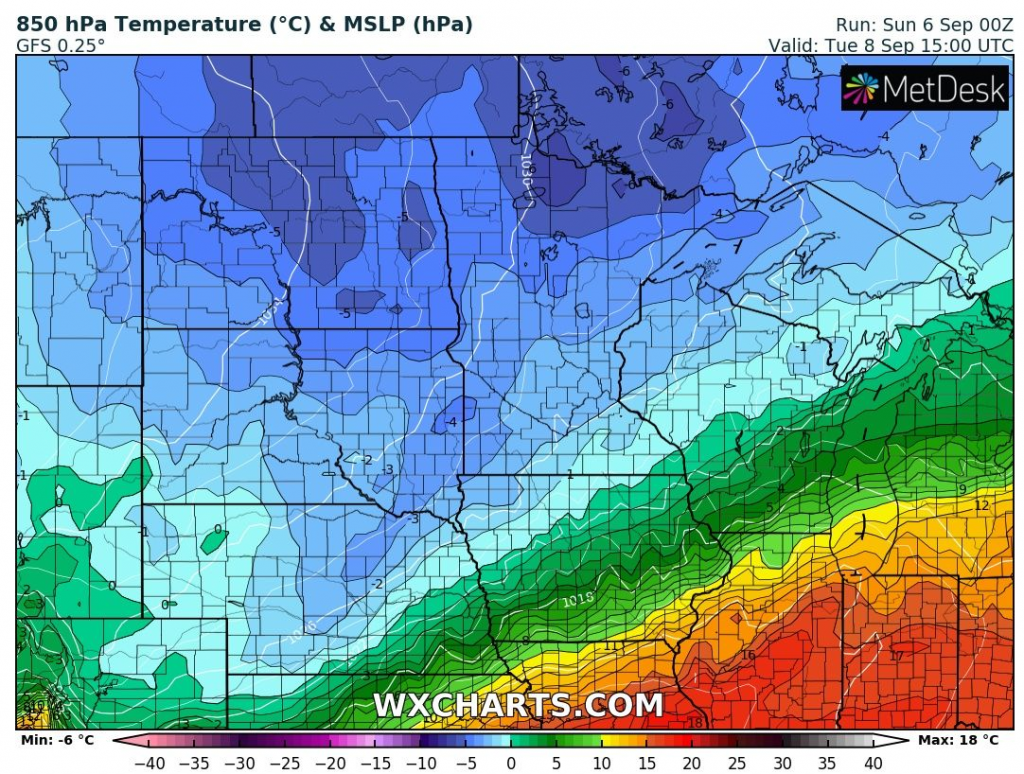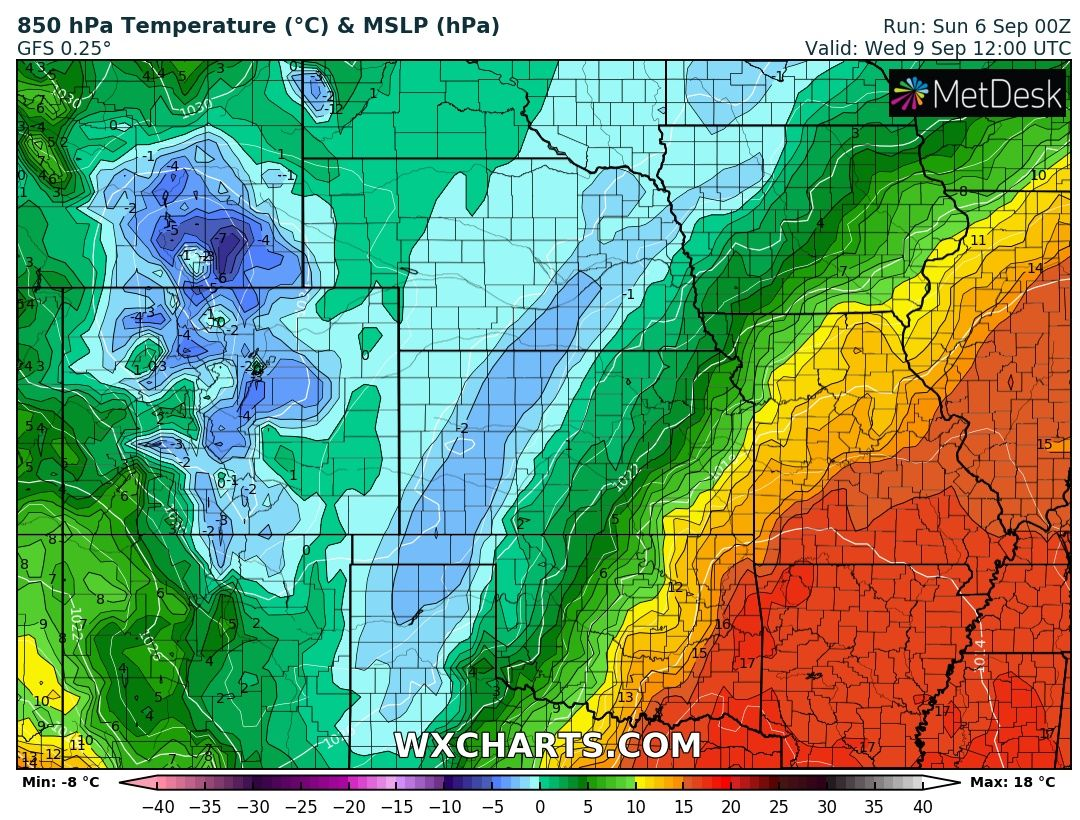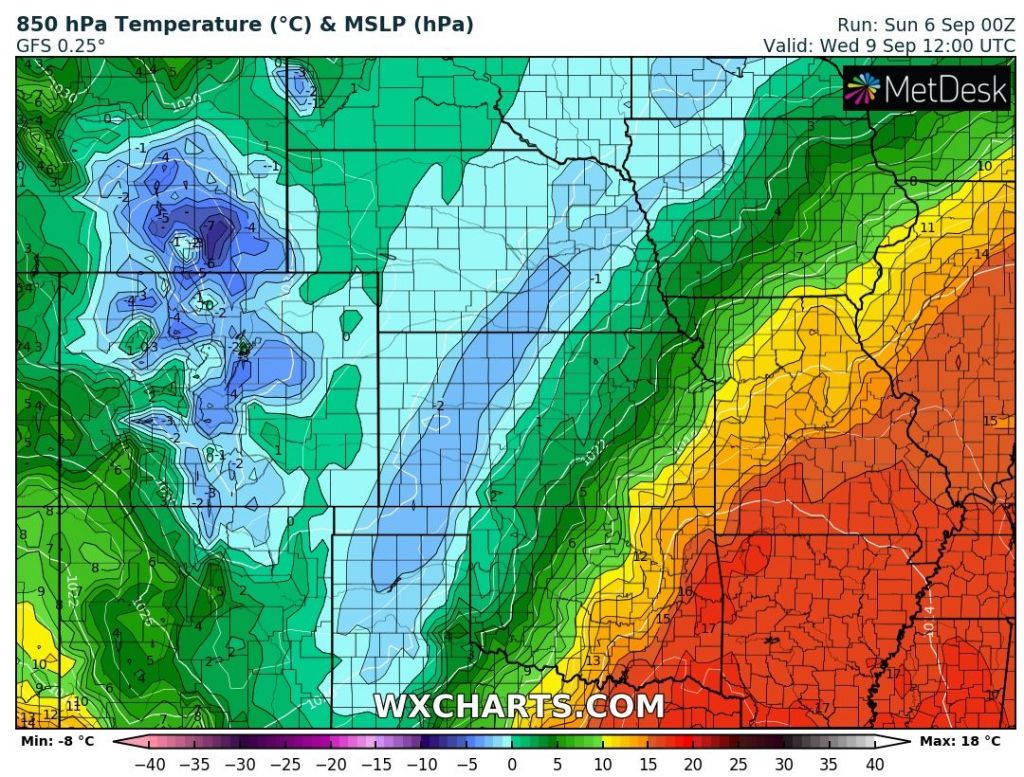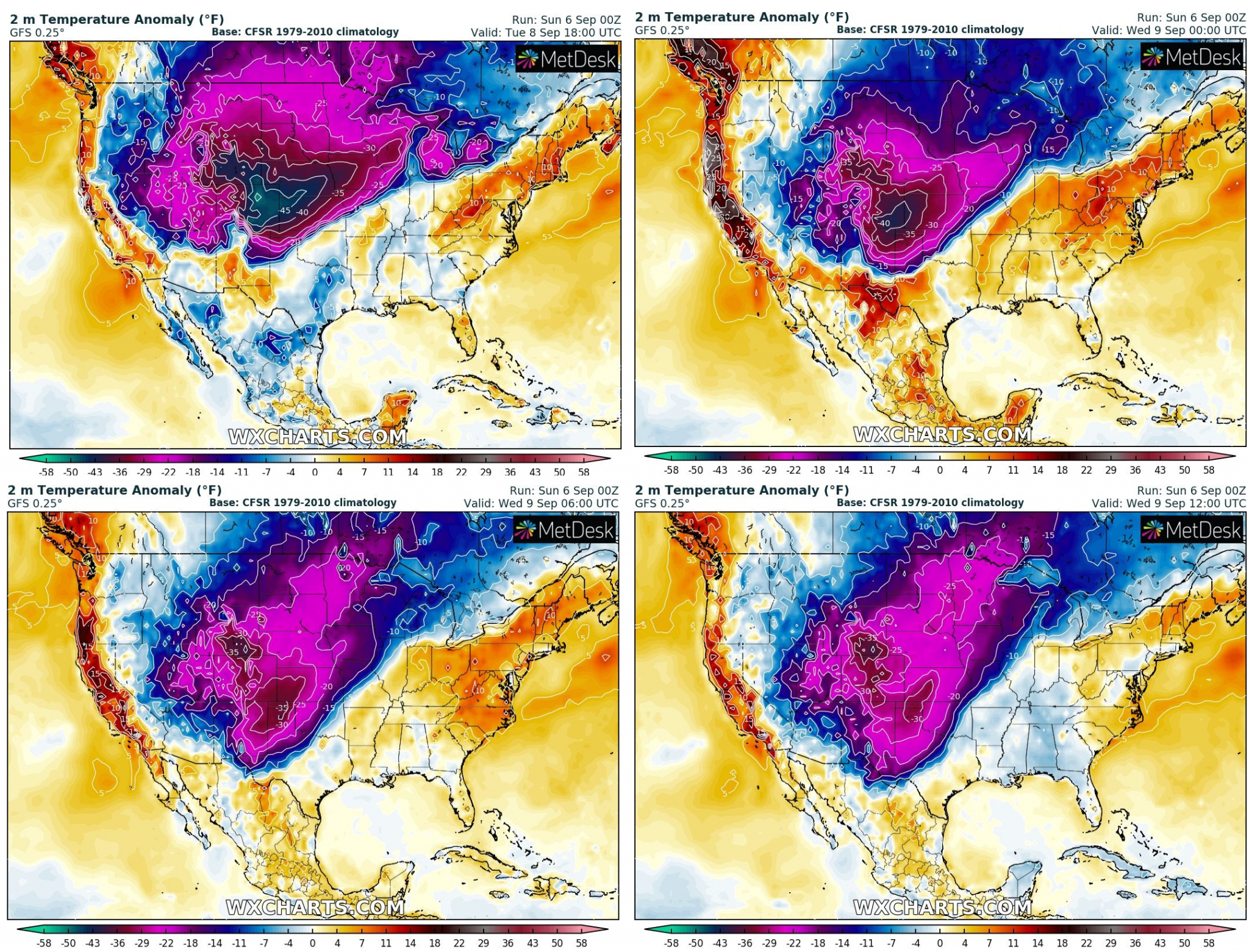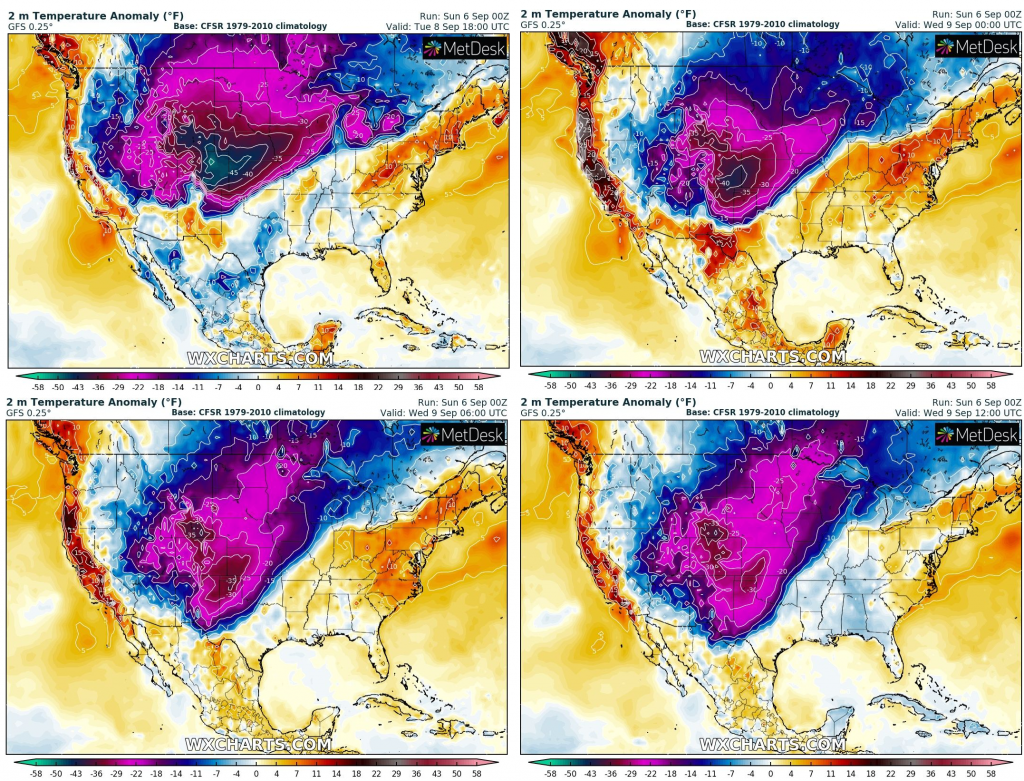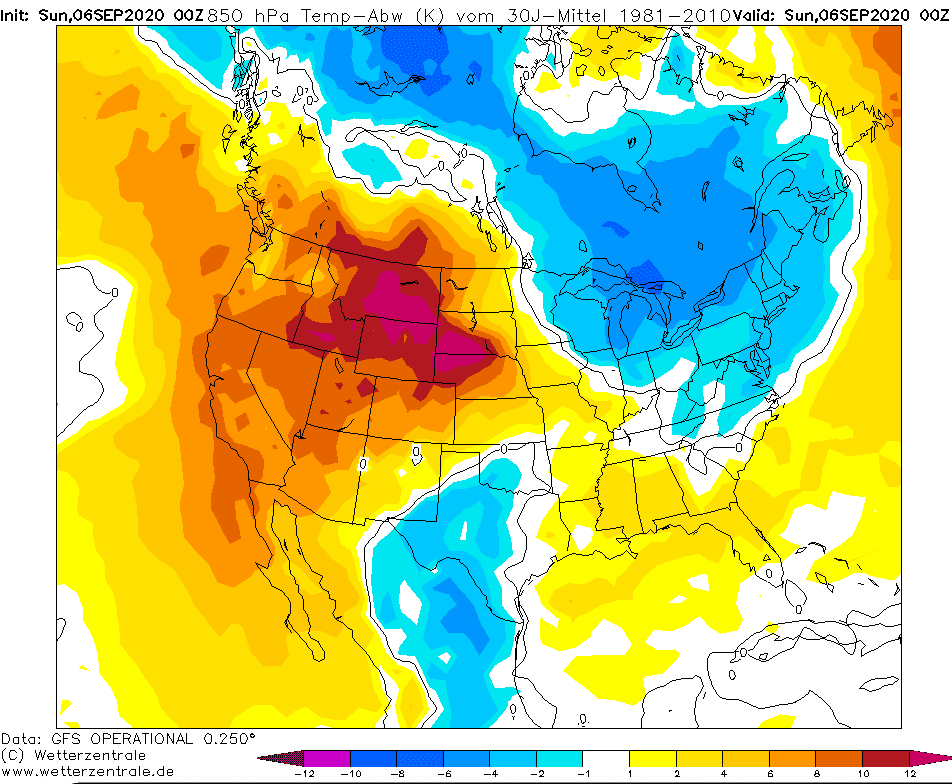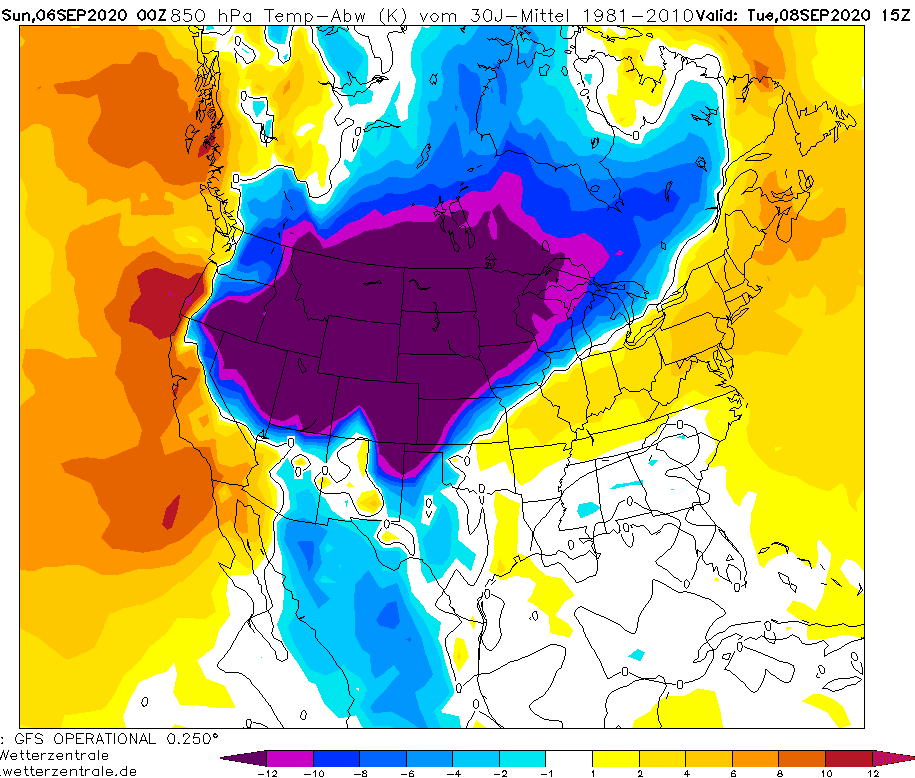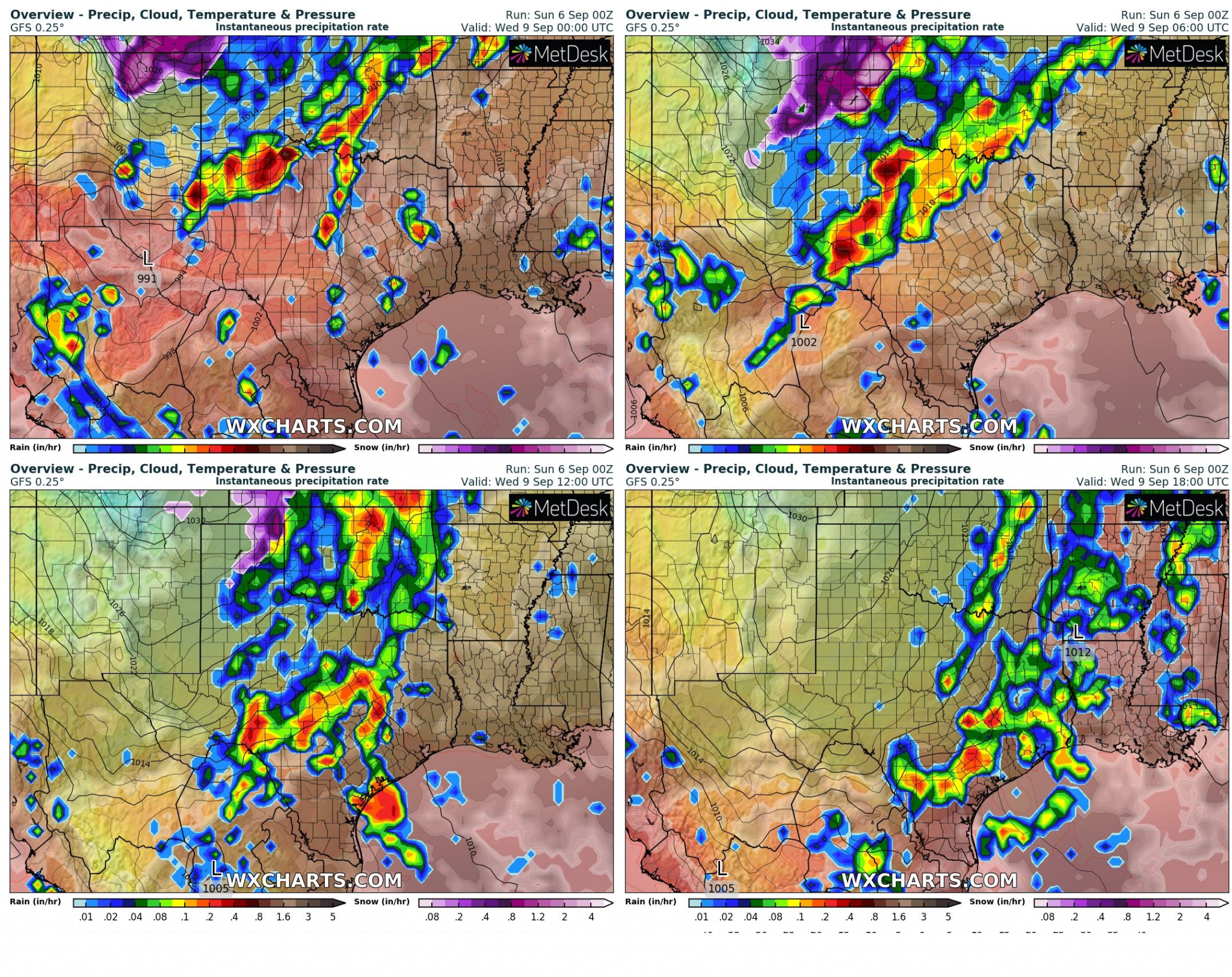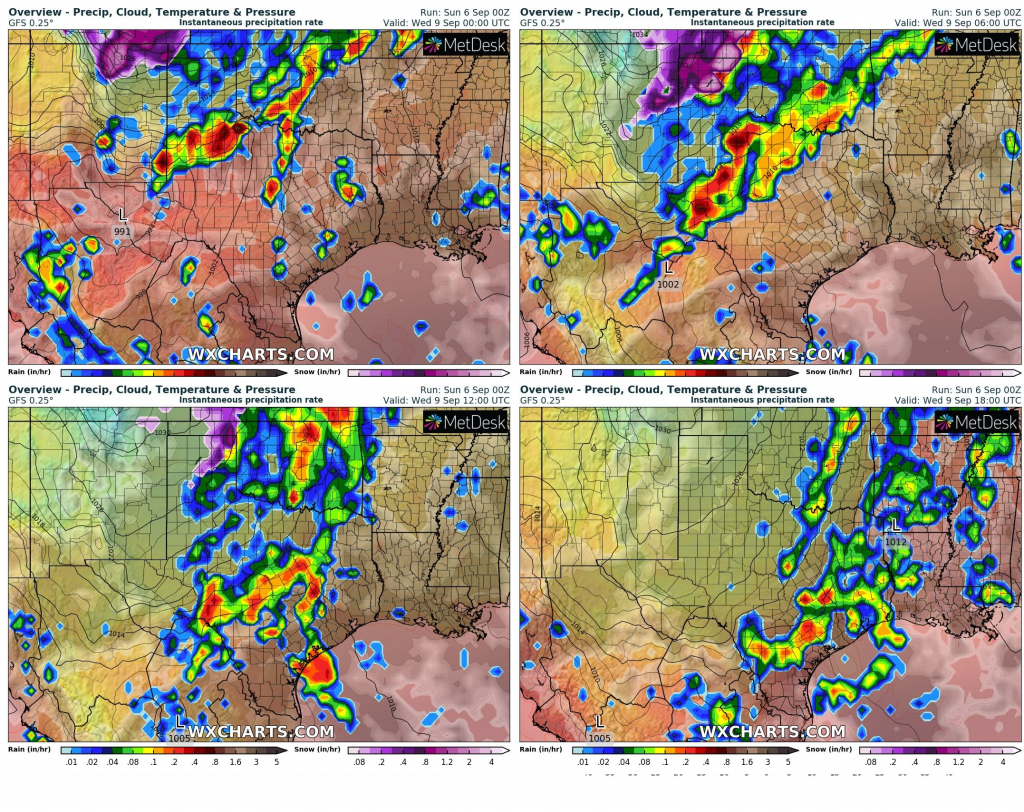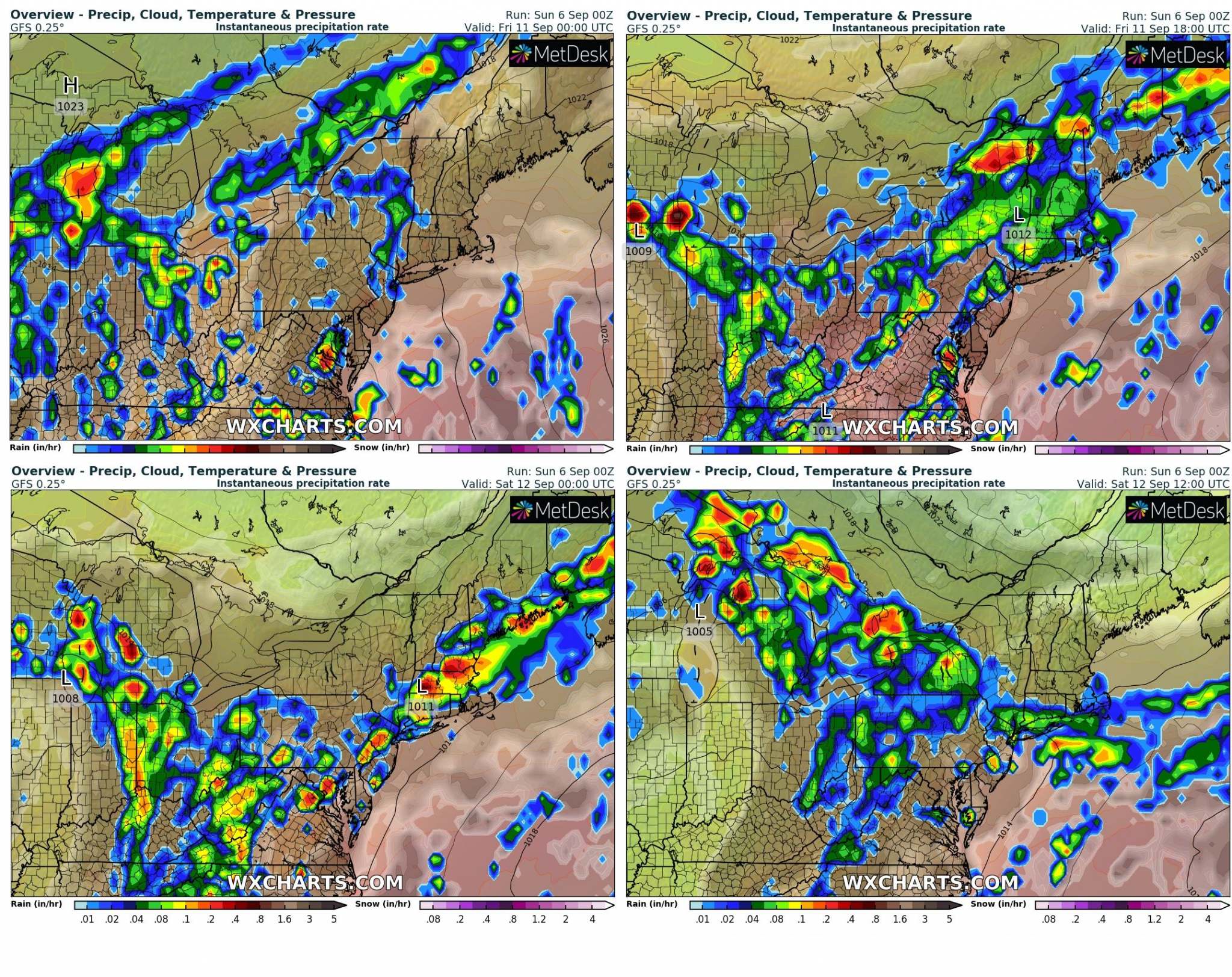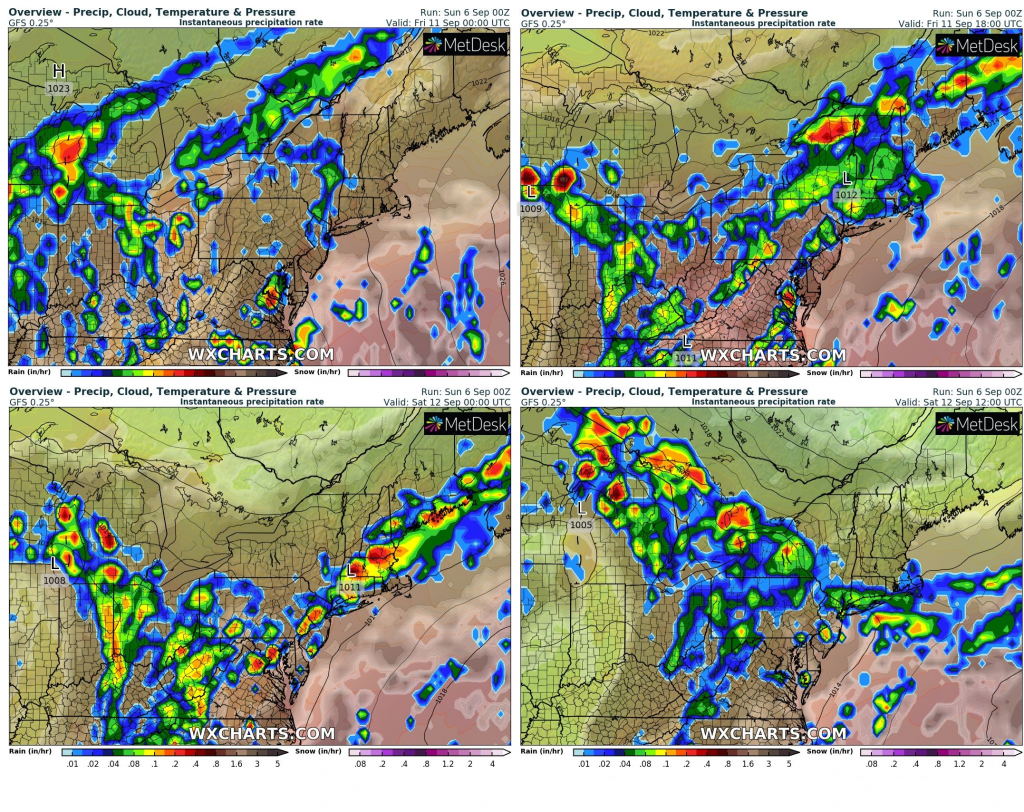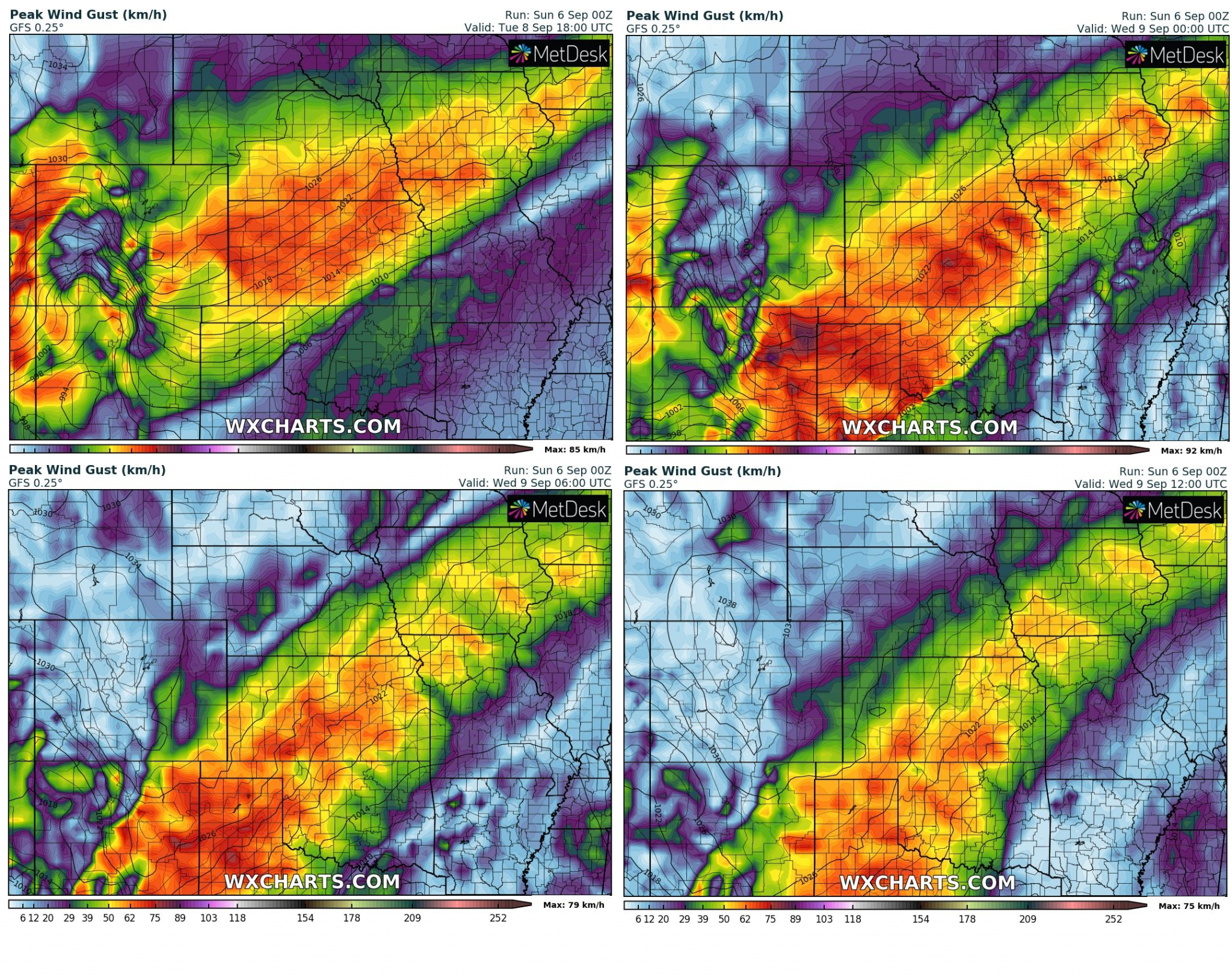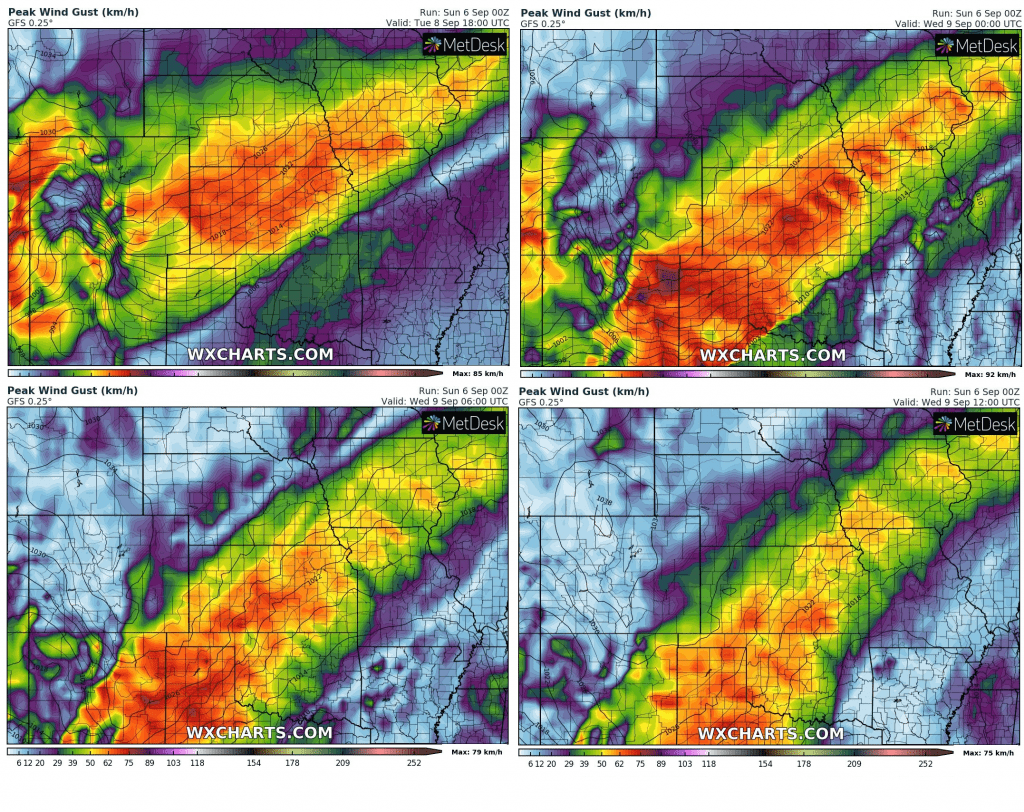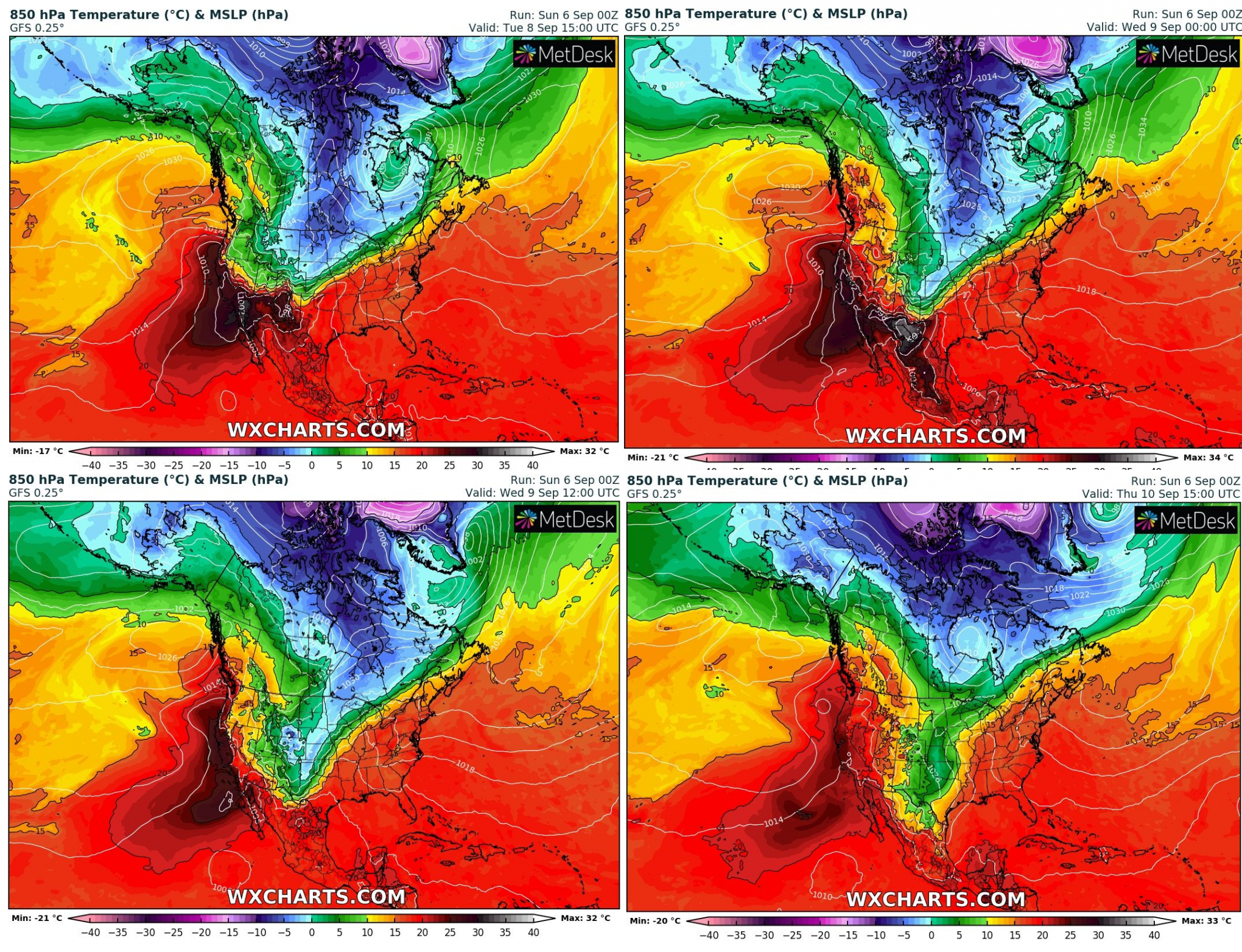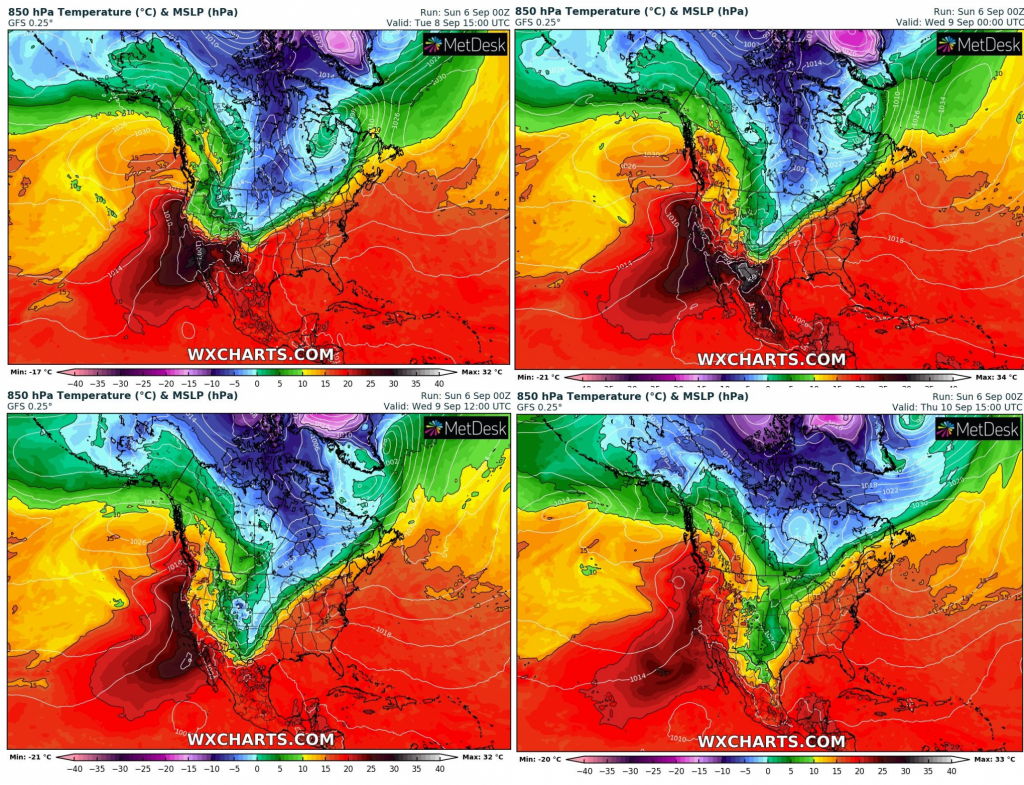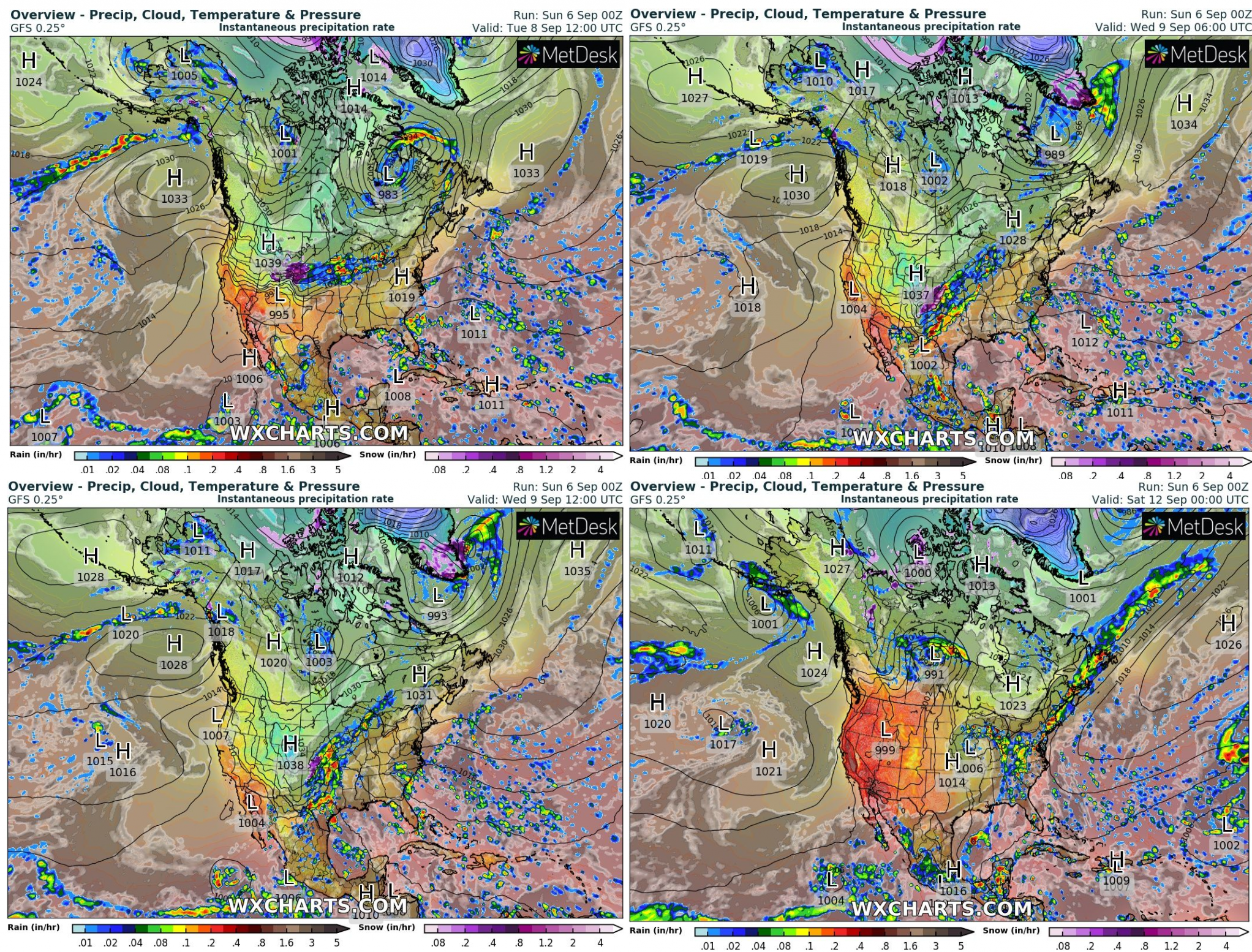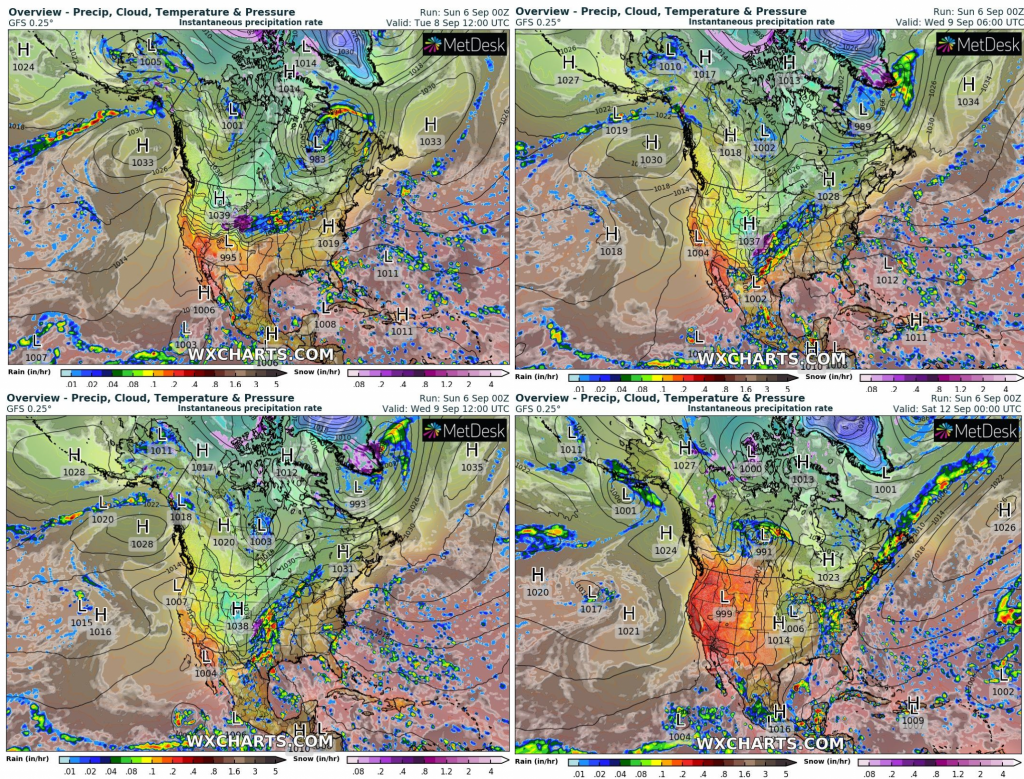 10-day forecasts for chosen US cities /foreca.com:
Cheyenne: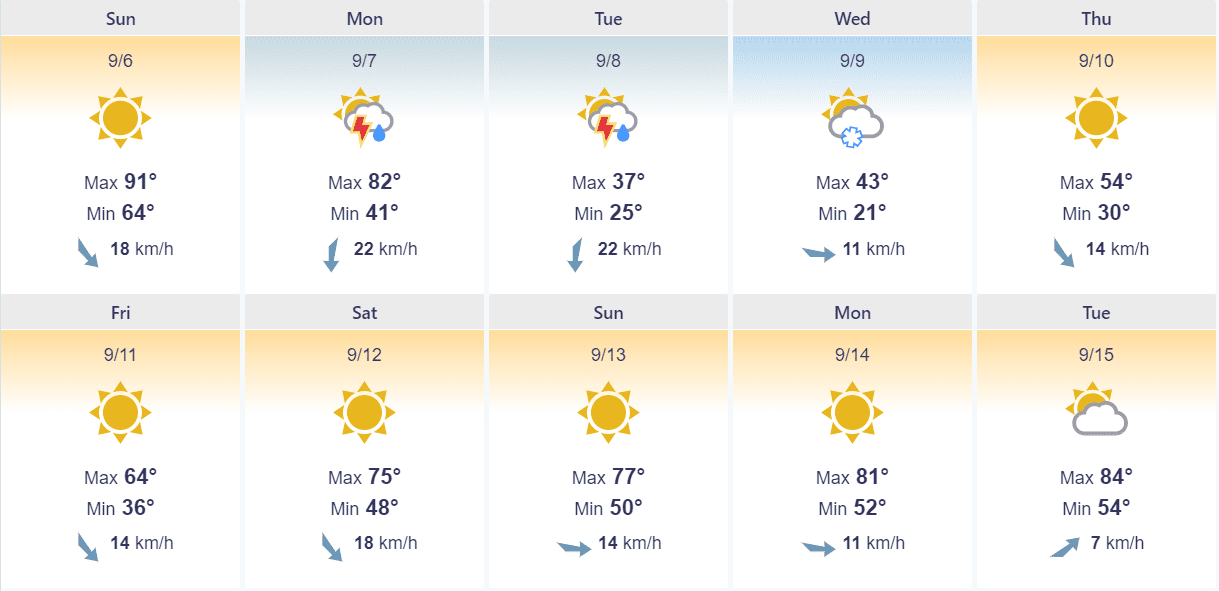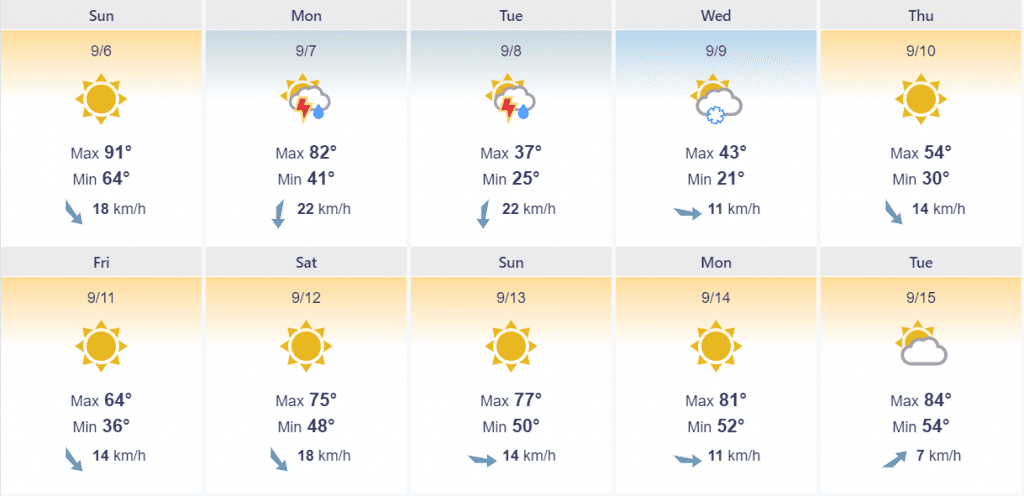 Casper: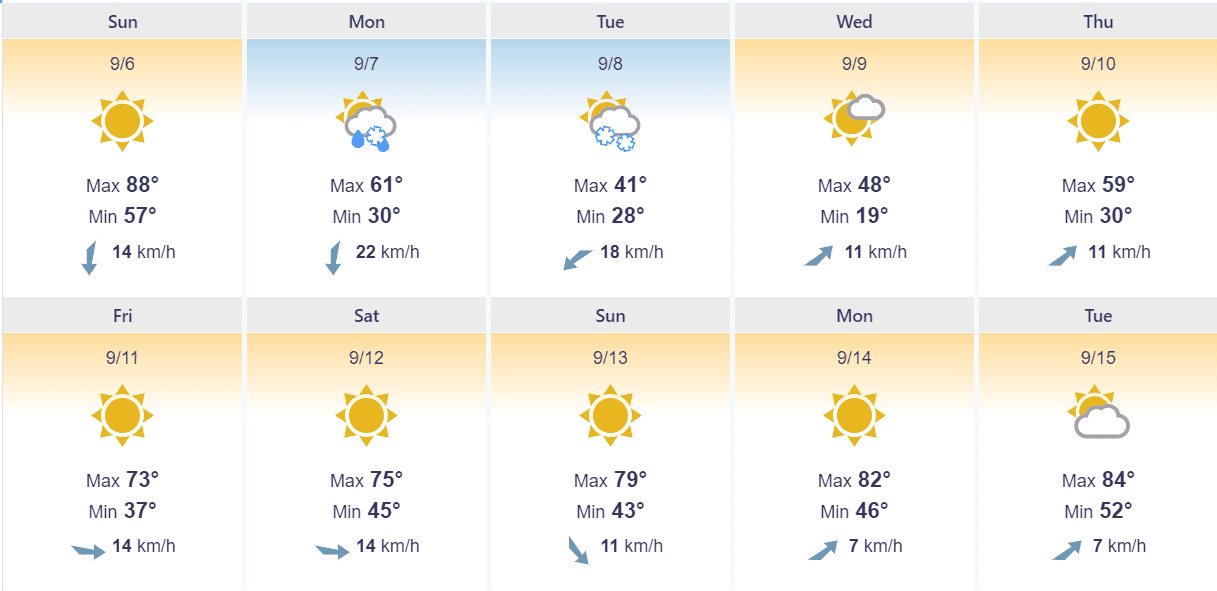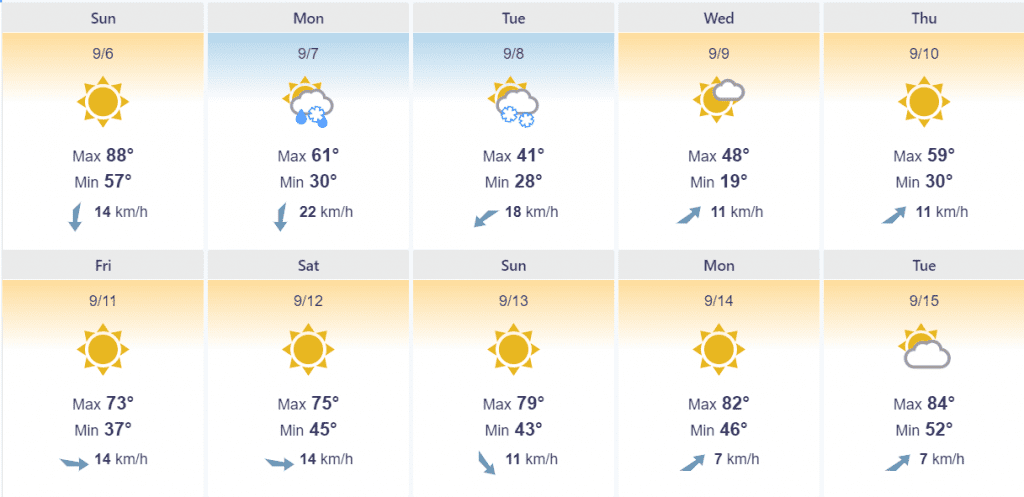 Bozeman: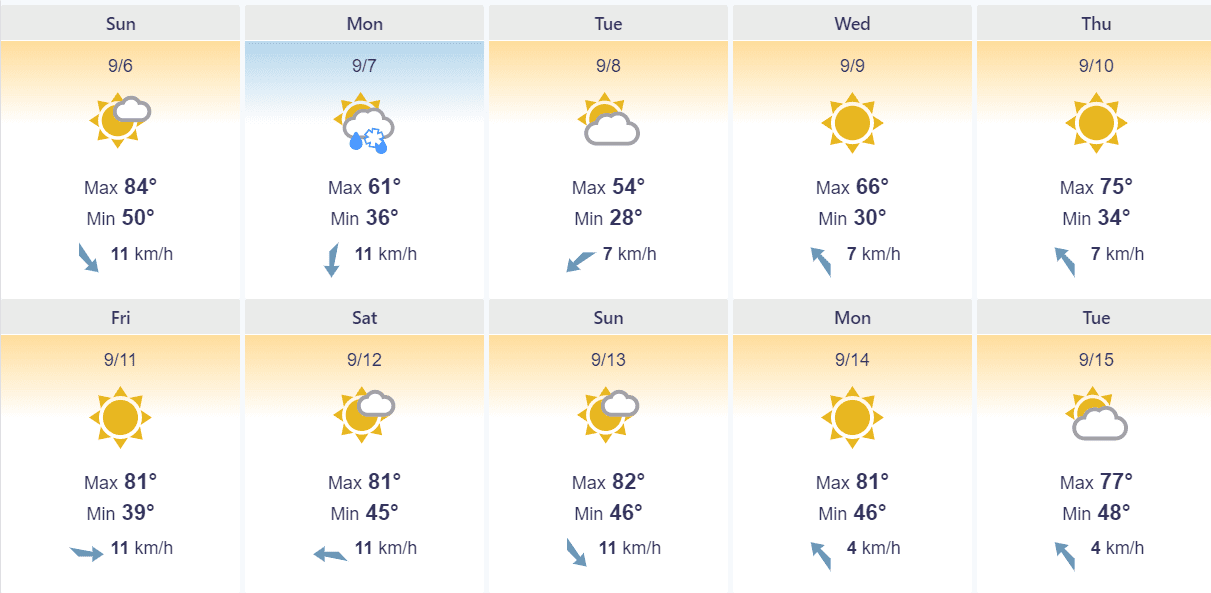 Fort Collins: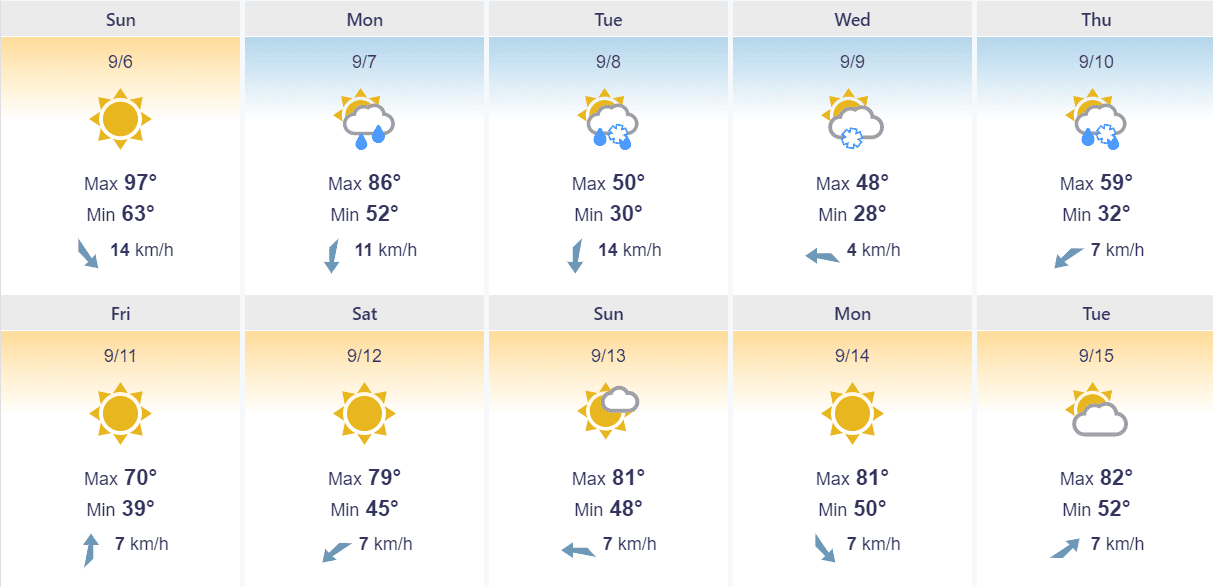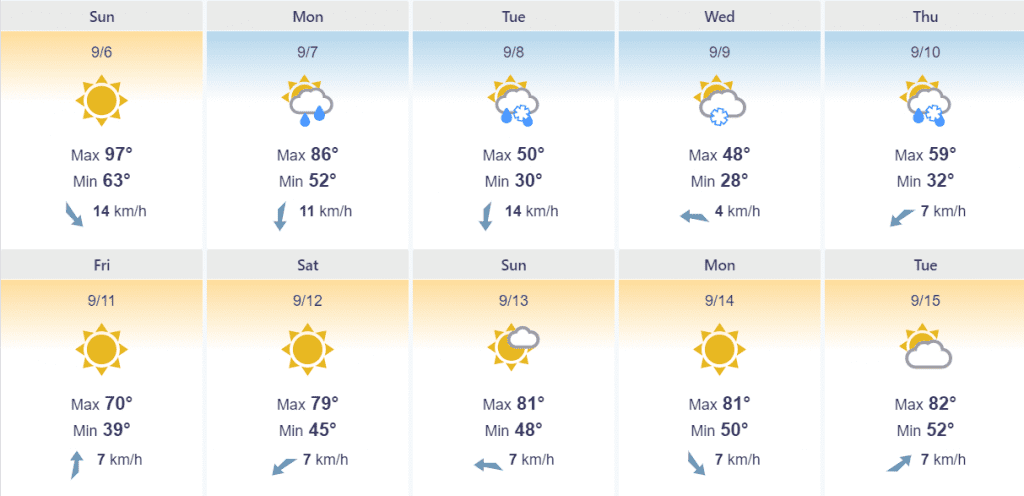 Denver: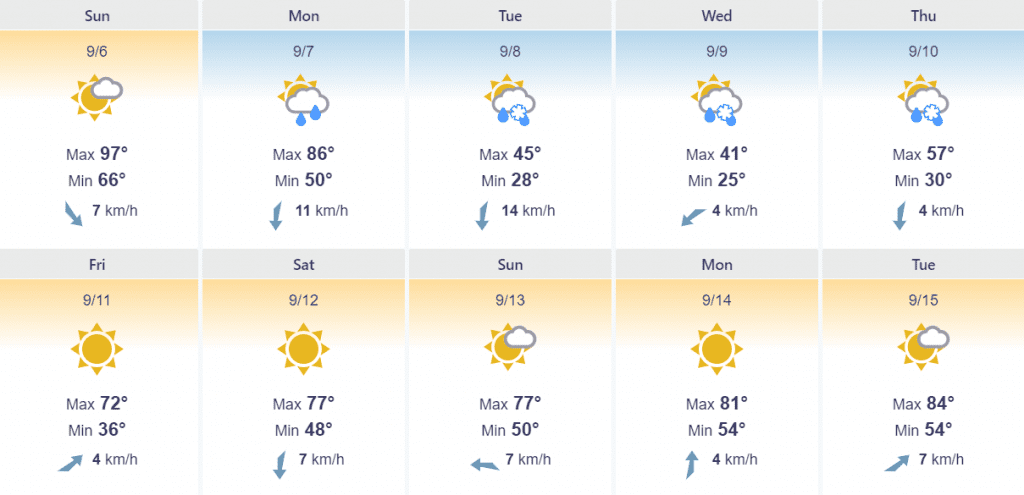 Colorado Springs: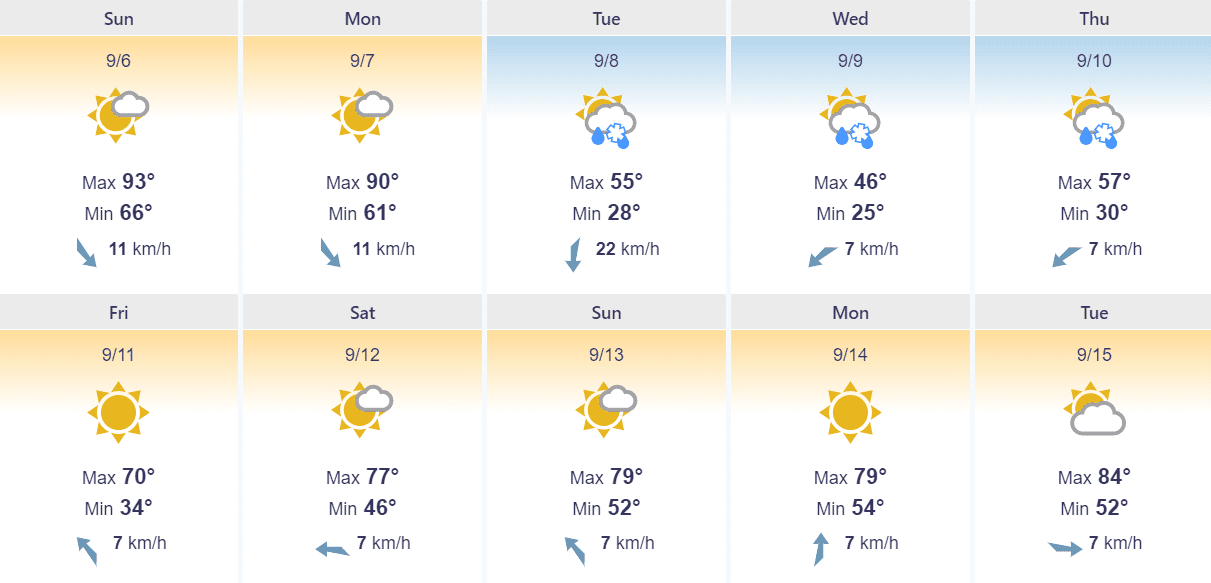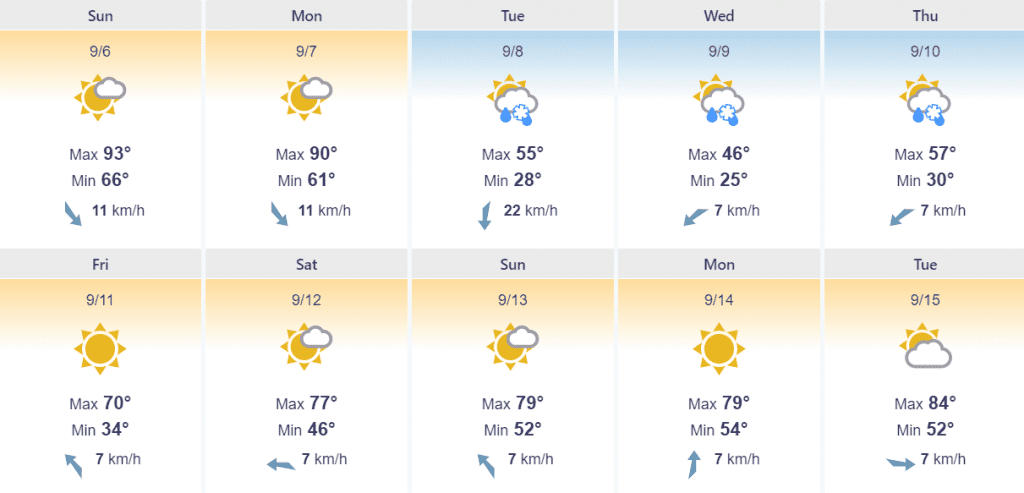 Amarillo: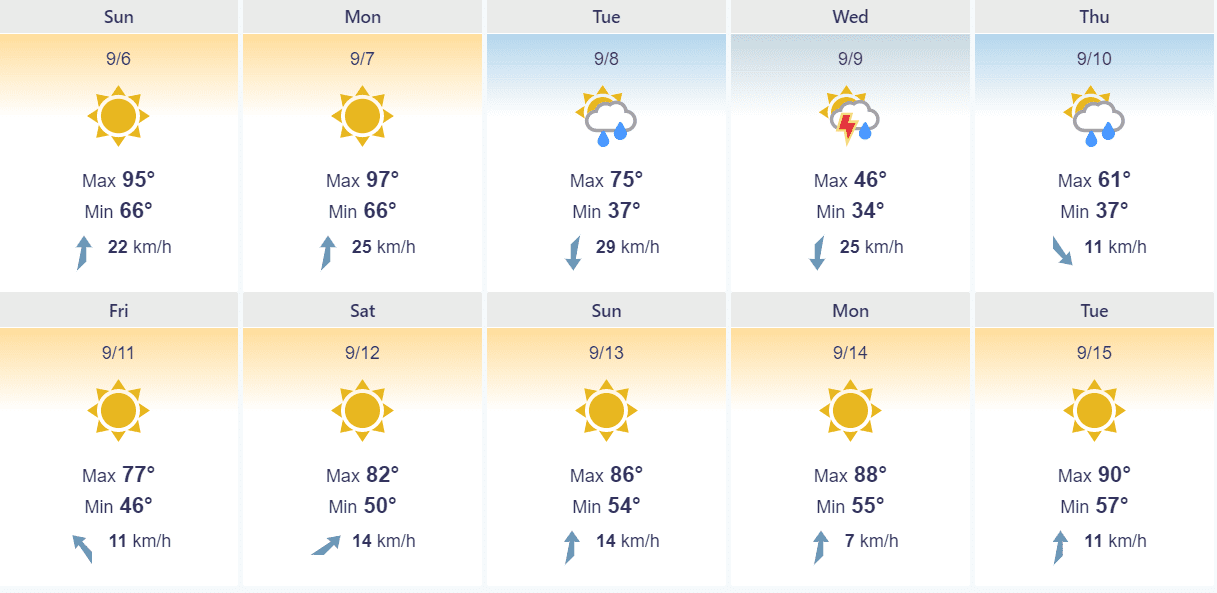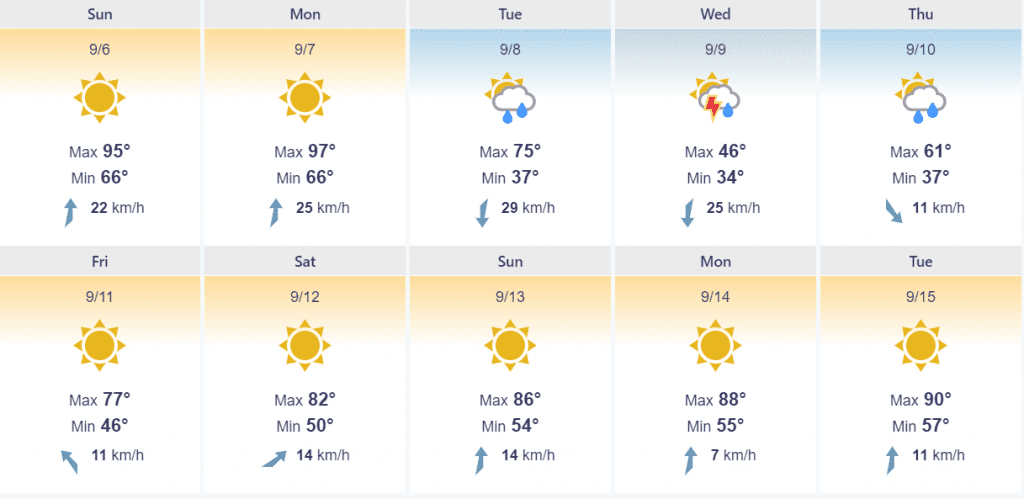 Rapid City: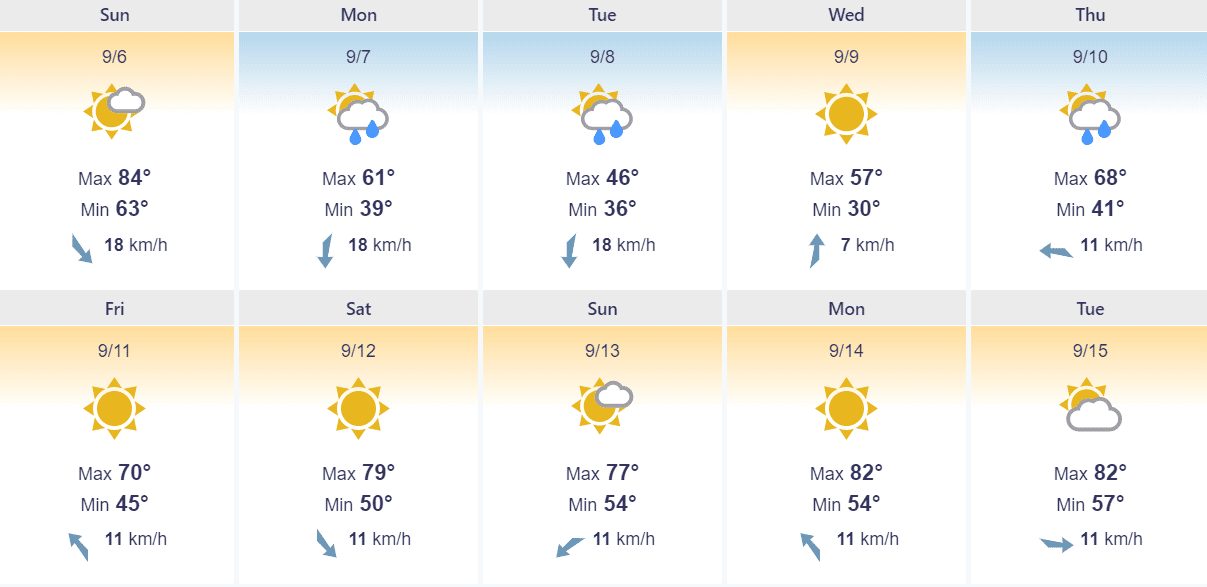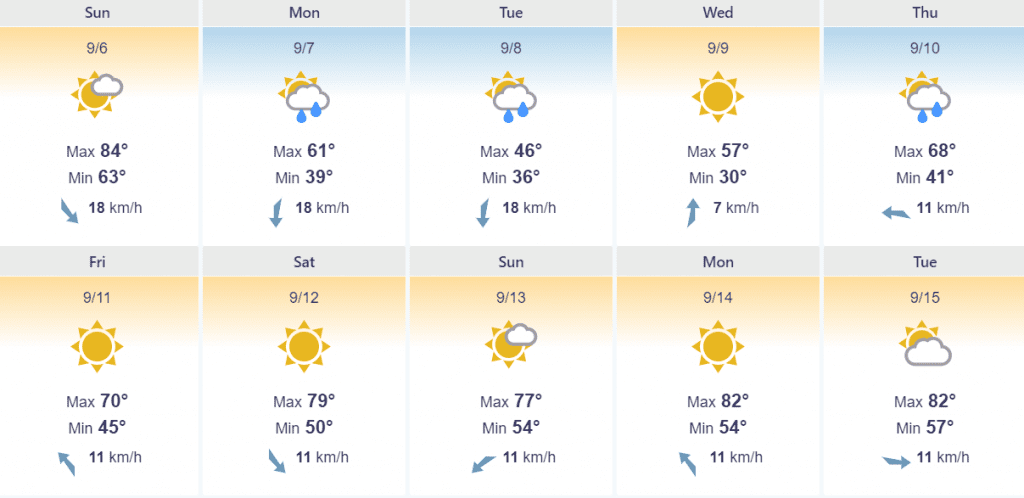 Read more:
(Visited 56 times, 1 visits today)