Siberian blocking: Extremely cold air in Norway, -43,3°C, Finland, -41,1°C. Only a week after all-time December Scandinavian record (+18,6°C)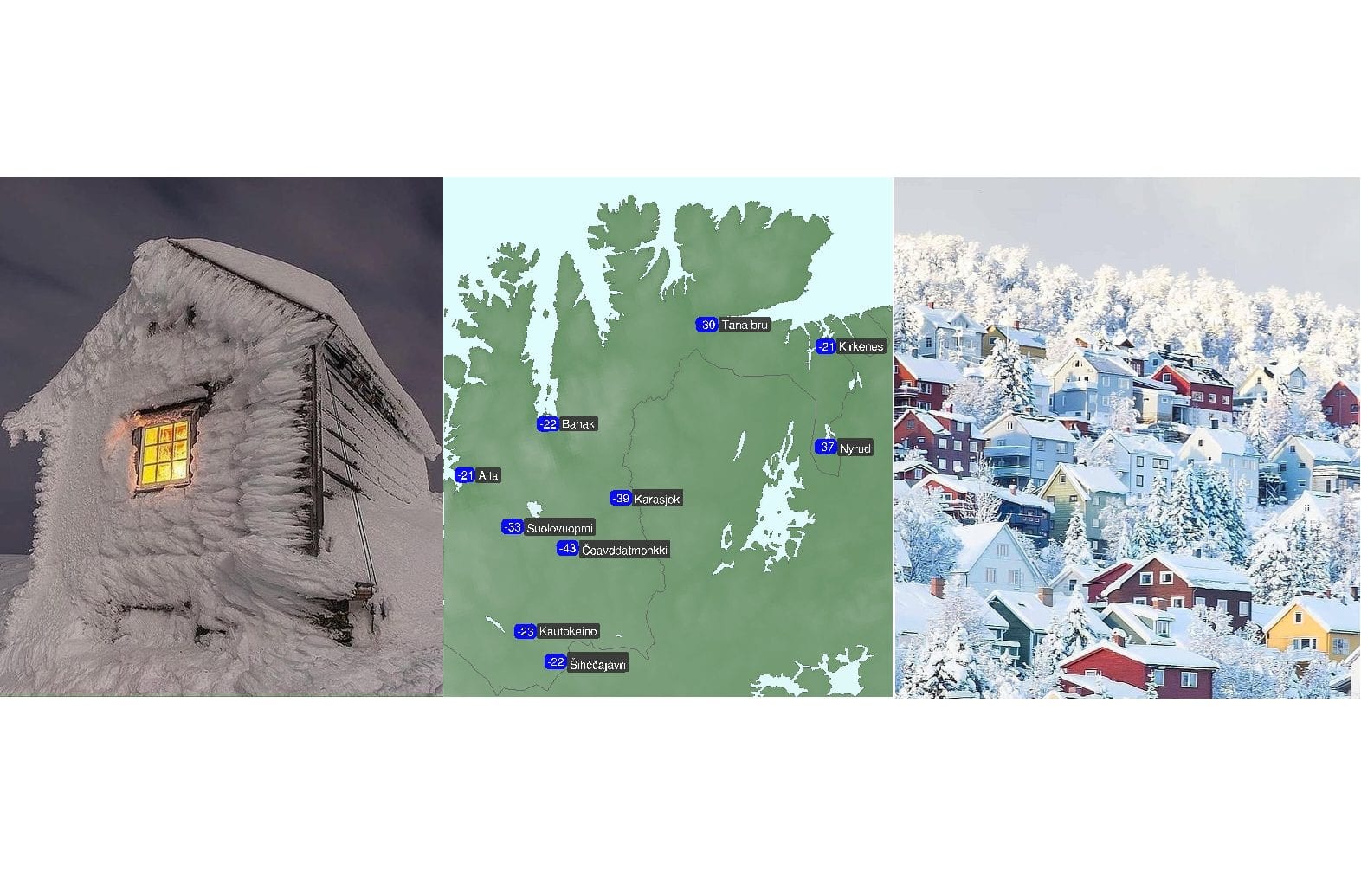 Only last weekend, on 19. December 2020, Norway has reported anomalous warm December weather – in Åndalsnes in Møre og Romsdal was measured +18,6°C, what is new Norwegian and Scandinavian all-time December temperature record /https://mkweather.com/2020/12/21/almost-a-new-winter-temperature-record-for-scandinavia-norway-186c//. This temperature is only few decimals of degree below all-time winter Scandinavian record, +19,0°C measured in last winter.
Only a week after unprecedent warming, mega-blocking circulation pattern has been created over large parts of Atlantic, Europe, Siberia and Eastern Asia /https://mkweather.com/2020/12/28/oymyakon-lowest-temperature-since-2002-572c-in-monstrous-pressure-high-1076-hpa/; https://mkweather.com/2020/12/24/a-peak-of-winter-2020-2021-in-europe-is-coming-blocking-situation-and-nao-until-24-january-2021-expected-then-strong-nao-until-the-end-of-winter-2020-2021/; https://mkweather.com/2020/12/22/january-2021-forecast-for-the-world-from-ecmwf// and extremely cold Siberian air has shifted from Western Siberia and European Russia above Scandinavia, with really freezing condition during last days, mainly around Sunday, 27. December 2020.
In Cuovddatmohkki, Norway, was measured -43,3°C, what is only 8,1°C higher temperature such as old all-time Scandinavian temperature record from 1. January 1886, Utsjoki Kevo Kevojarvi in Finland reported extreme -41,1°C.
Only around 5°C higher temperatures such in Far East was observed in Western Siberia, in relative densely populated regions, around -53°C, while Oymyakon on Monday, 28. December 2020 reported historical -57,2°C – one of the coldest days in 3rd millennium in Pole of Cold, the coldest temperature since February 2002.
Although early this week, together with transition of windstorm Bella above Europe /https://mkweather.com/2020/12/28/extreme-windstorm-bella-hit-europe-winds-100-180-km-h-england-reports-severe-floods-snowfall-france-tornadoes//, has over Scandinavia warmed up, with severe blizzard conditions with severe winds and snowfall, next 2 weeks promise continuing of blocking pattern above Eurasia /maps of air pressure anomalies for 28.12.2020 – 11.1.2021 from ECMWF here: https://mkweather.com/wp-content/uploads/2020/12/image-215-3.jpg; https://mkweather.com/wp-content/uploads/2020/12/image-215-4.jpg/ and maps of temperature anomalies here: https://mkweather.com/wp-content/uploads/2020/12/image-215-6.jpg; https://mkweather.com/wp-content/uploads/2020/12/image-215-7.jpg/ with next possible record frosts from Iceland up to Kamchatka.
This phenomena, with anomalous high pressure above northern and anomalous low pressure above southern latitudes is associated Arctic Amplification scheme – during winters, very warm air sometimes flows above North Pole region, what will start SSW (Sudden Stratospheric Warming), with results of AO-, NAO- phases and other various blocking patterns (2 Eurasian modes, Euroatlantic mode…). Cold Arctic air is during these phases pushed from northern to mid- and subtropical latitudes, stormtrack of extratropical cyclones is shifted to the south and cold and dry air with Greenland´s and Siberian origin floods continents with results of extreme frosts, firstly in Subarctic, later, during absolute decline of AO and NAO index in moderate climate zone and subtropics. During extreme low NAO and AO index (NAO around -3 and AO around -5), circulation become extremely anomalously with widespread record cold blasts around all Northern Hemisphere.
Now, NAO index below -2 and AO index around -4/-5 is forecasted around 10. January 2021, with expected peak of Winter 2020/2021 until maximally 25. January 2021 in parts of Europe, Asia, North America, and too northern Africa.
Extremely cold Siberian air should shifted westward during last phases of blocking circulation process, with next 40-degree frosts in northern parts of Europe. When Mediterranean stormtrack will be anomalously in the south, Siberian air should arrive to continental parts of Europe or even, British Islands between 10.-25. January 2021, but forecasted models don´t see so far, yet and we have to wait, if big Siberian winter arrives into Europe during next weeks, or peak of winter will be milder, with Icelandic low pressure systems over mid-latitudes and Mediterranean.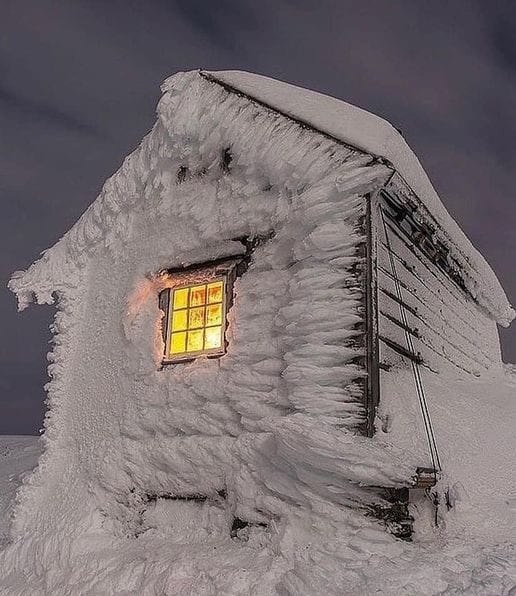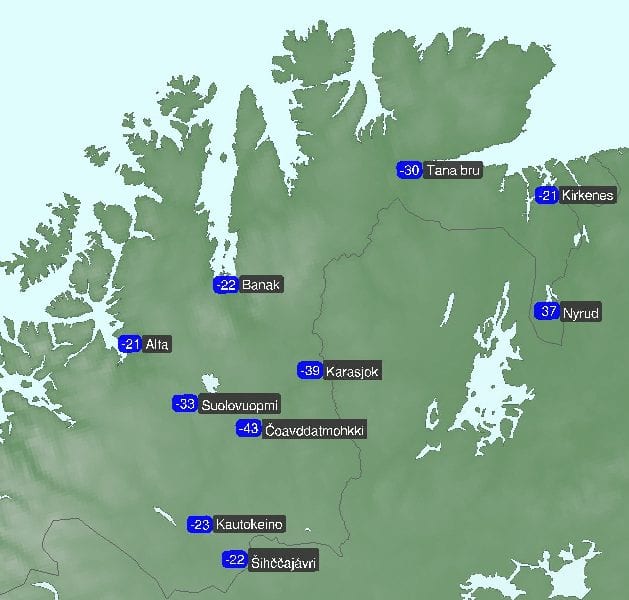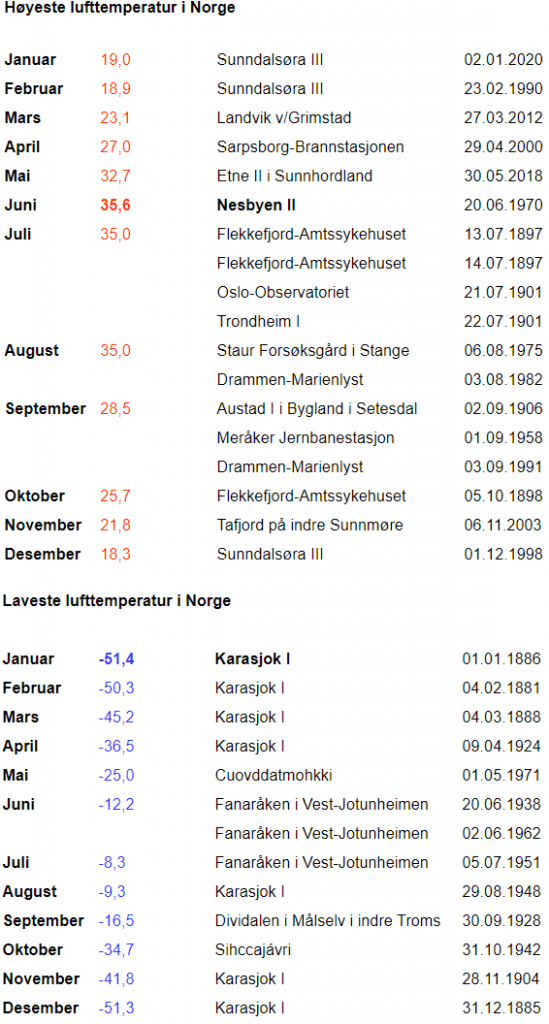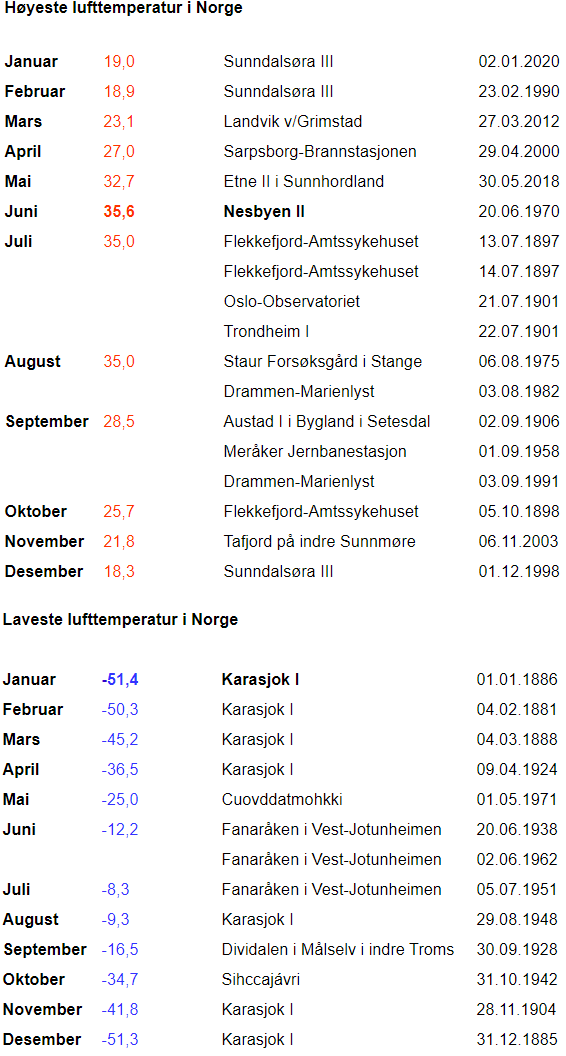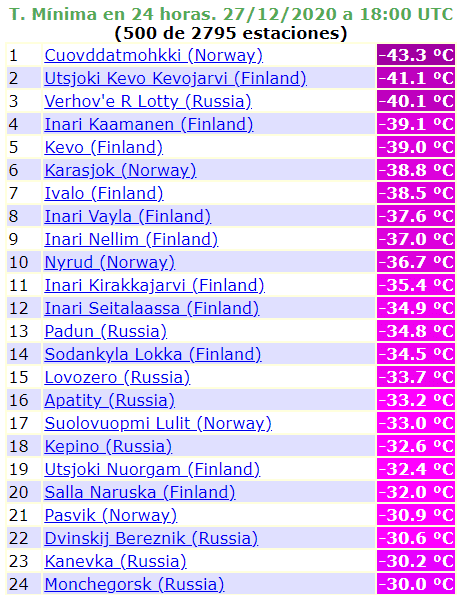 Read more: