Siberian winter in the warmest part of Europe!
In mountainous regions in Spain has been reached the lowest minimum temperature in the country in all-time history – on 6. January 2021, in Clot del Tuc de la Llanca in Aragon, 2305 MASL was measured -34,1°C (-29.3°F).
The previous record, -32,0°C – was recorded in 1956 in Estany Gent, Lleida province, northeastern Spain.
AEMET is warning before extreme, in some parts of Spain historic blizzard, which will cause in synoptic situation, when extremely cold Siberian air will be collide with enormous amounts of subtropical moisture from the Atlantic and Mediterranean.
Until 11. January 2021, almost all Spain expect snowfall, in eastern and central parts thanks to snowstorm Filomena heavy, with 30 – 60 cm of snow, including Madrid /https://mkweather.com/2021/01/05/half-of-spain-under-the-snow-05-meter-of-snow-in-madrid//.
Heavy frosts up to -25°C are in low situated basins and valleys (under 800 MASL) in Spain during next days possible – candidate for the coldest night is 11. January, with expected absolute peak of Winter 2020/2021 in Iberian Peninsula.
Extreme conditions in Spain are related to series of anomalous coldwaves across all hemisphere during last period and upcoming weeks /https://mkweather.com/2021/01/07/scandalous-gfs-outputs-which-should-overwrite-history-one-of-the-coldest-days-for-last-100-years/; https://mkweather.com/2021/01/06/china-korea-and-japan-with-historic-frosts-beijing-may-see-coldest-temperature-of-21st-century-tonight-coldest-night-since-legendary-1985/; https://mkweather.com/2021/01/06/extreme-times-for-north-america-frosts-up-to-55celsius-70fahrenheit-are-expected//.
Everything has begun with anomalous circulation between Siberian high and Aleutian low at the end of the year 2020 /https://mkweather.com/2021/01/01/10943-hpa-mongolia-with-the-highest-measured-air-pressure-on-earth-in-history/; https://mkweather.com/2021/01/01/the-most-broken-circulation-on-earth-in-history-aleutian-low-921-hpa-equal-to-a-category-5-hurricane-deepest-within-all-time-records//.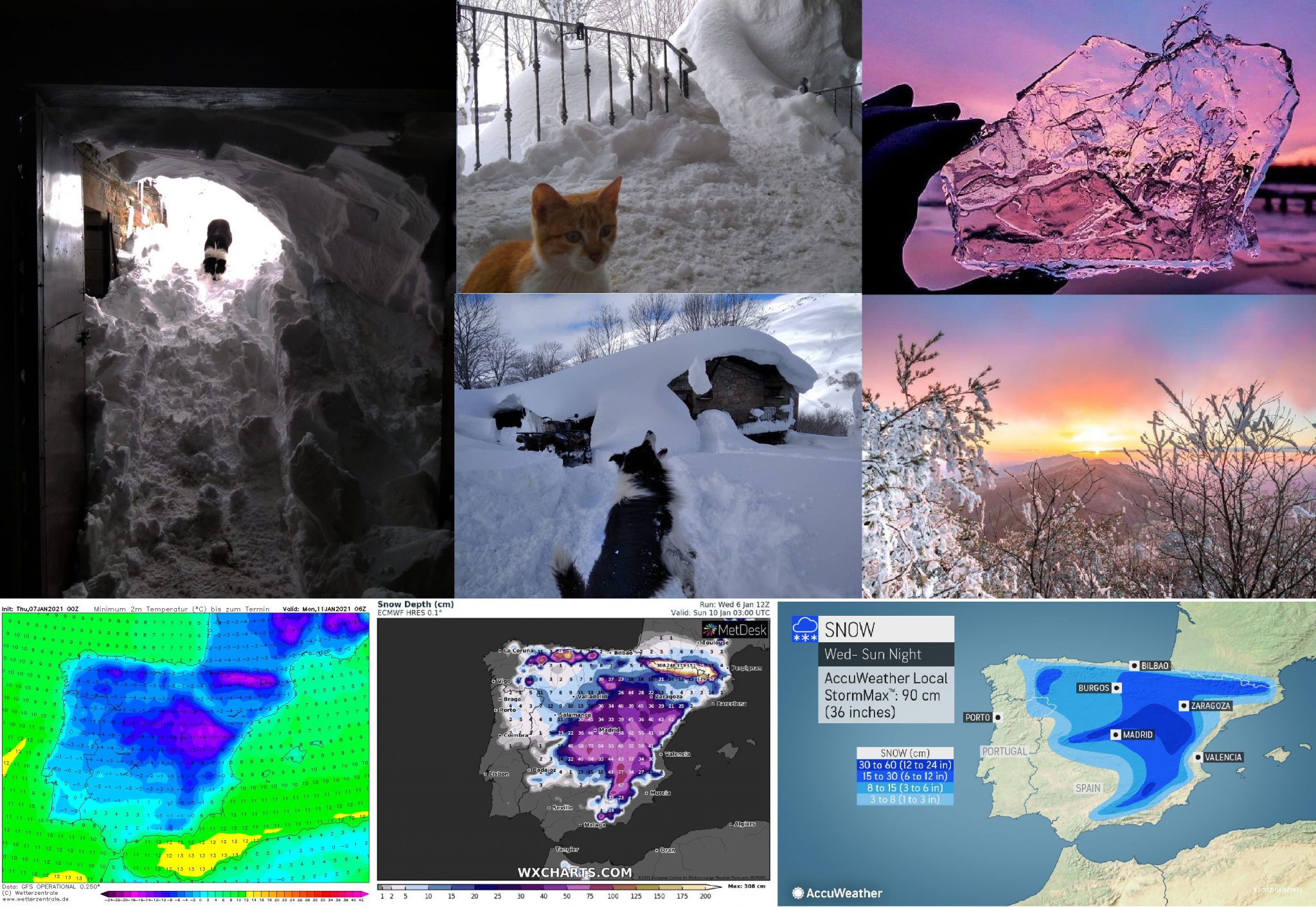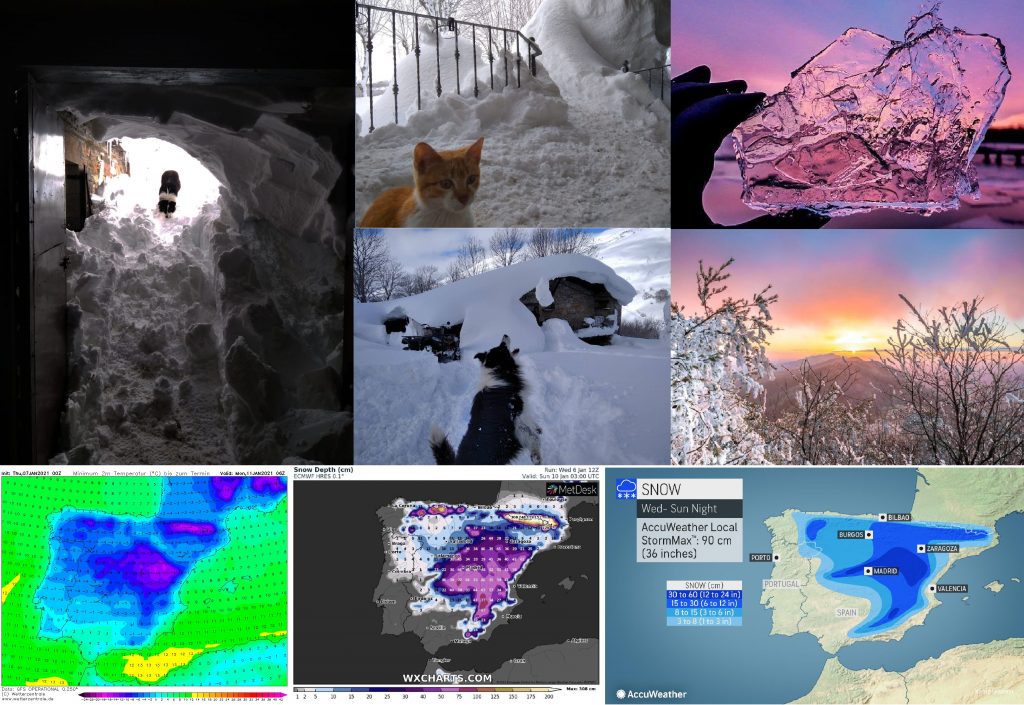 Expected conditions for 11. January 2021 – the next peak of frosts in Iberian Peninsula /wetterzentrale.de
*note: absolute minimum temperatures in basins and valleys should be 10-15°C lower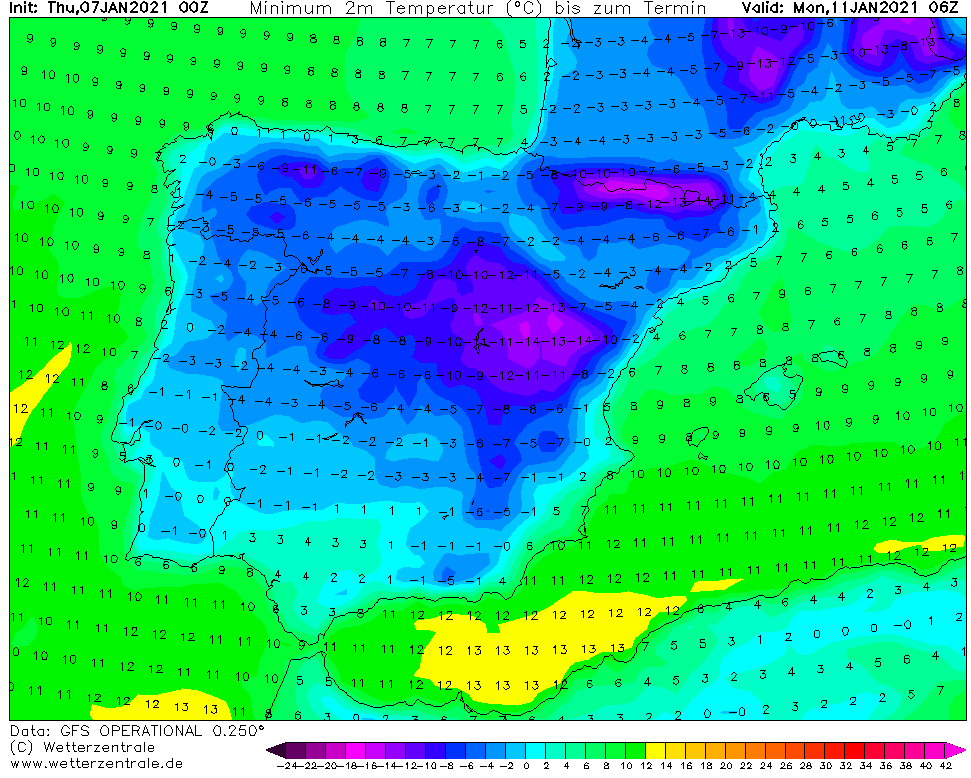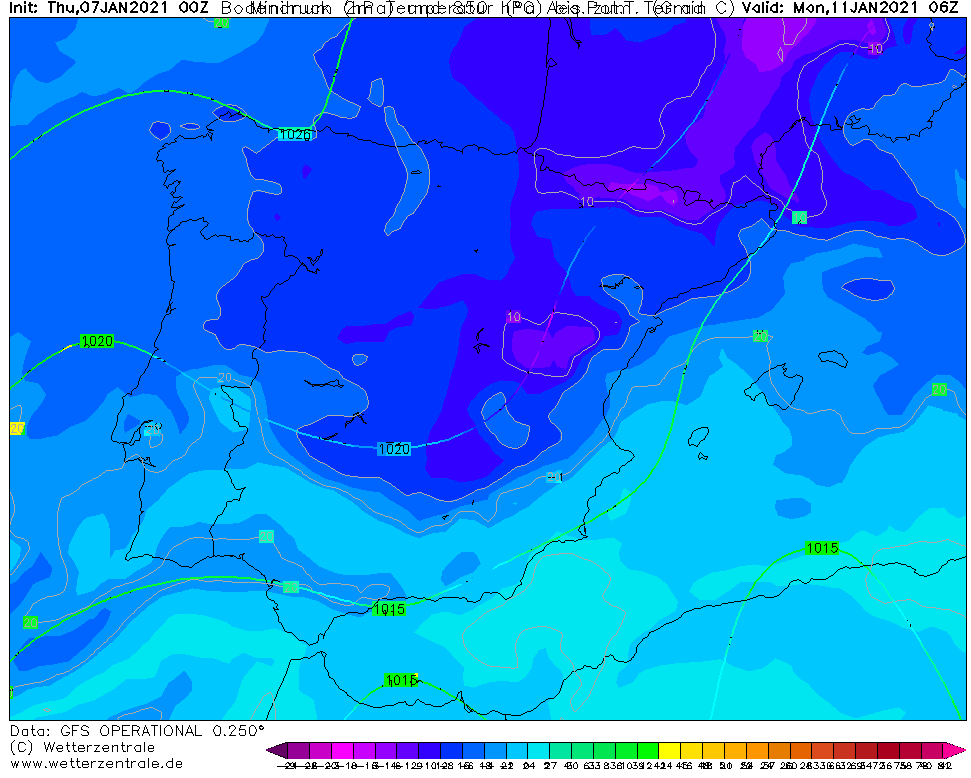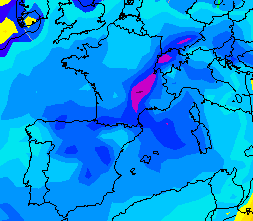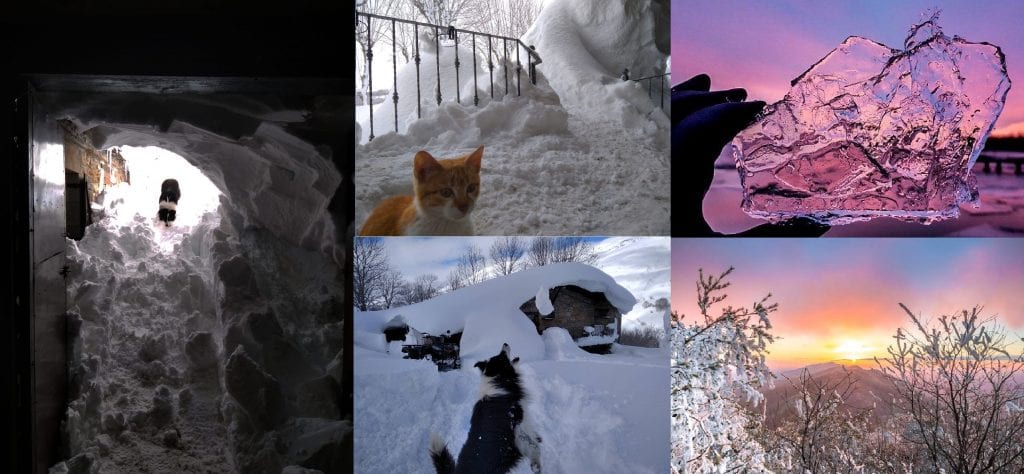 Read more:
(Visited 306 times, 1 visits today)