Storm round in Europe continue and on Monday, the strongest stroms were reported from Germany, Austria, Hungary and Slovakia with large-area with orange to red level of warnings.
The most extreme storms occured in southwest Slovakia, where dropped during 1 hour 132 mm of rain according to ESWD report (Veľké Kosihy). In this area and few regions in Germany, 3rd level before storm activity was valid during Monday.
From Germany are every day from early last week reported hailstorms too, from the ogimet stations the most rain has dropped on Monday in Austria, Netherlands and Switzerland, 50 – 83,5 mm. On ESWD, 73 mm report is available, from Torino, Italy Monday.
Interesting weather hi Scandinavia too. Only on Saturday we informed, that between northern and southern Scandinavia very big differences in weather are expecting /https://mkweather.com/2020/08/15/two-faces-of-scandinavia-south-tropical-days-31c-and-fire-risk-north-133-km-h-wind-rain-snow-and-expected-frost// and this pattern was fully valid on Monday, when in lower areas, in northern Sweden, only -1,8°C (Vilhelmina, above 400 MASL) and in Göthenburg in the south Sweden, tropical +30,9°C was measured.
In Lapland, strong winds up to 100 km/h were observed on Monday, too (97 km/h in Hasvik Sluskfjellet in Norway and 90 km/h in Kilpisjarvi, Finland).
During next days, storm activity will shift more eastward in Europe and during 3rd August decade 2020 2 longer coldwaves and 2 shorter heatwaves are waiting us /https://mkweather.com/2020/08/17/very-cold-start-of-autumn-2-extraordinary-strong-ex-tropical-cyclones-brings-a-lot-of-arctic-air//. Autumn 2020 had to start with very cold and rainy weather in Arctic air.
Reports from ECWD from last week/last 48 hours over Europe:
Meteoalarm warnings from Monday, 17. August 2020:



Heavy precipitation records on ogimet.com from Monday, 17. August 2020, 21:00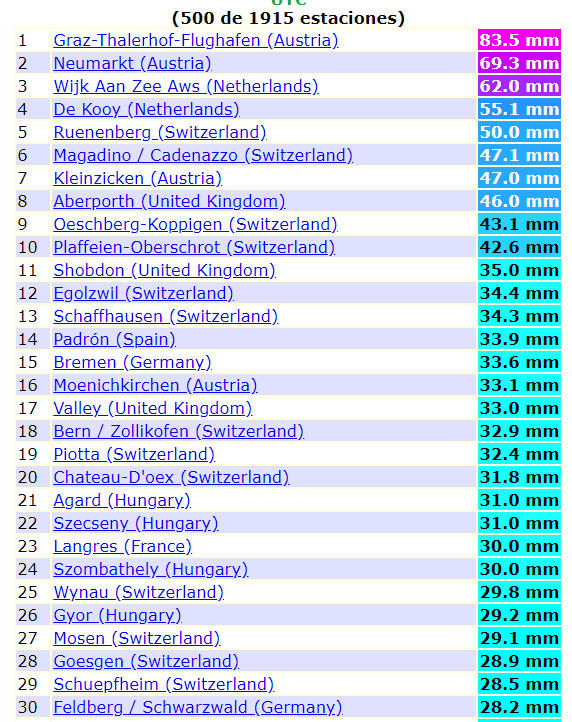 Storm forecast from ESTOFEX and Severe weather Europe from Monday: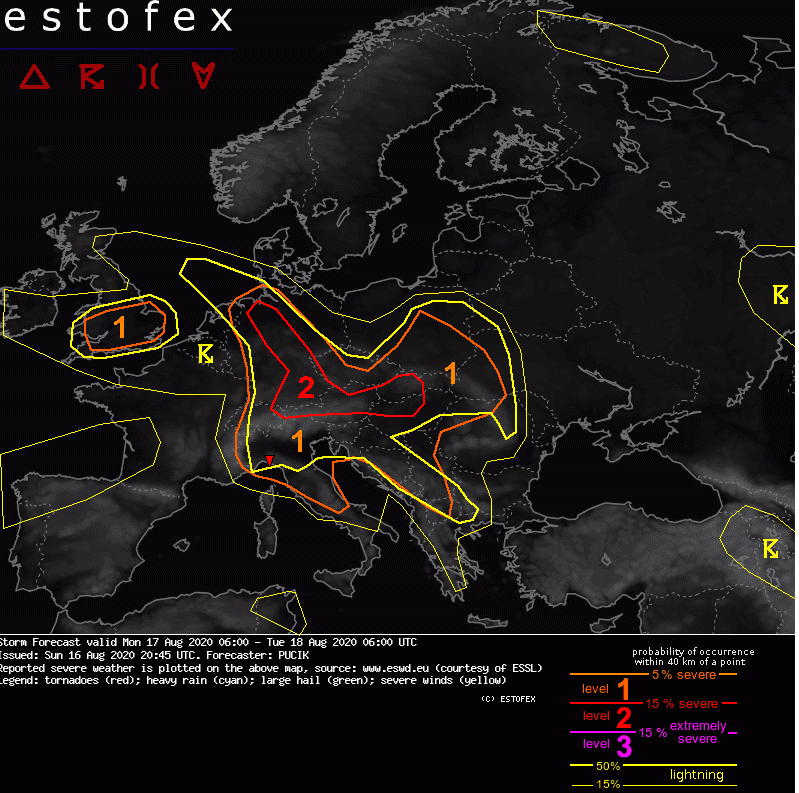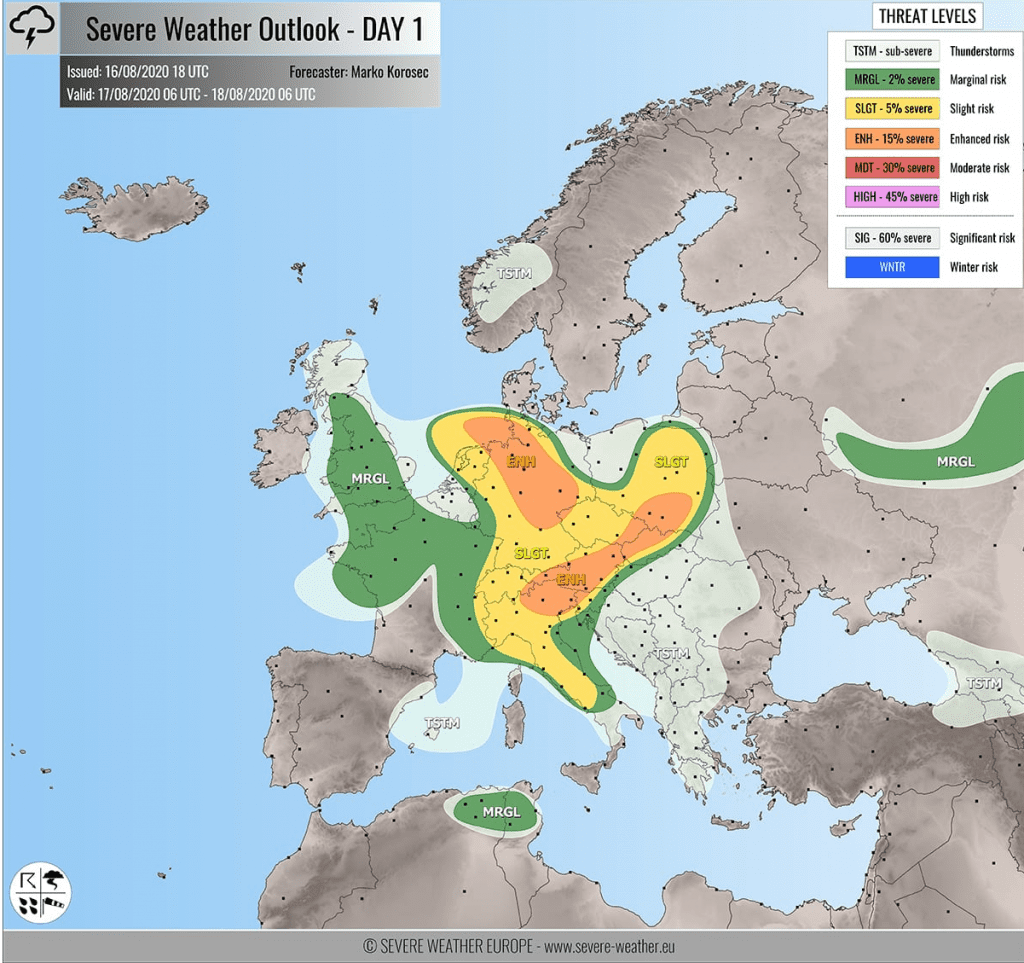 Radar data from Windy.com and shmu.sk from Monday, early evening:
Mkweather warnings for Europe for Monday – Wednesday 17.-19. August 2020: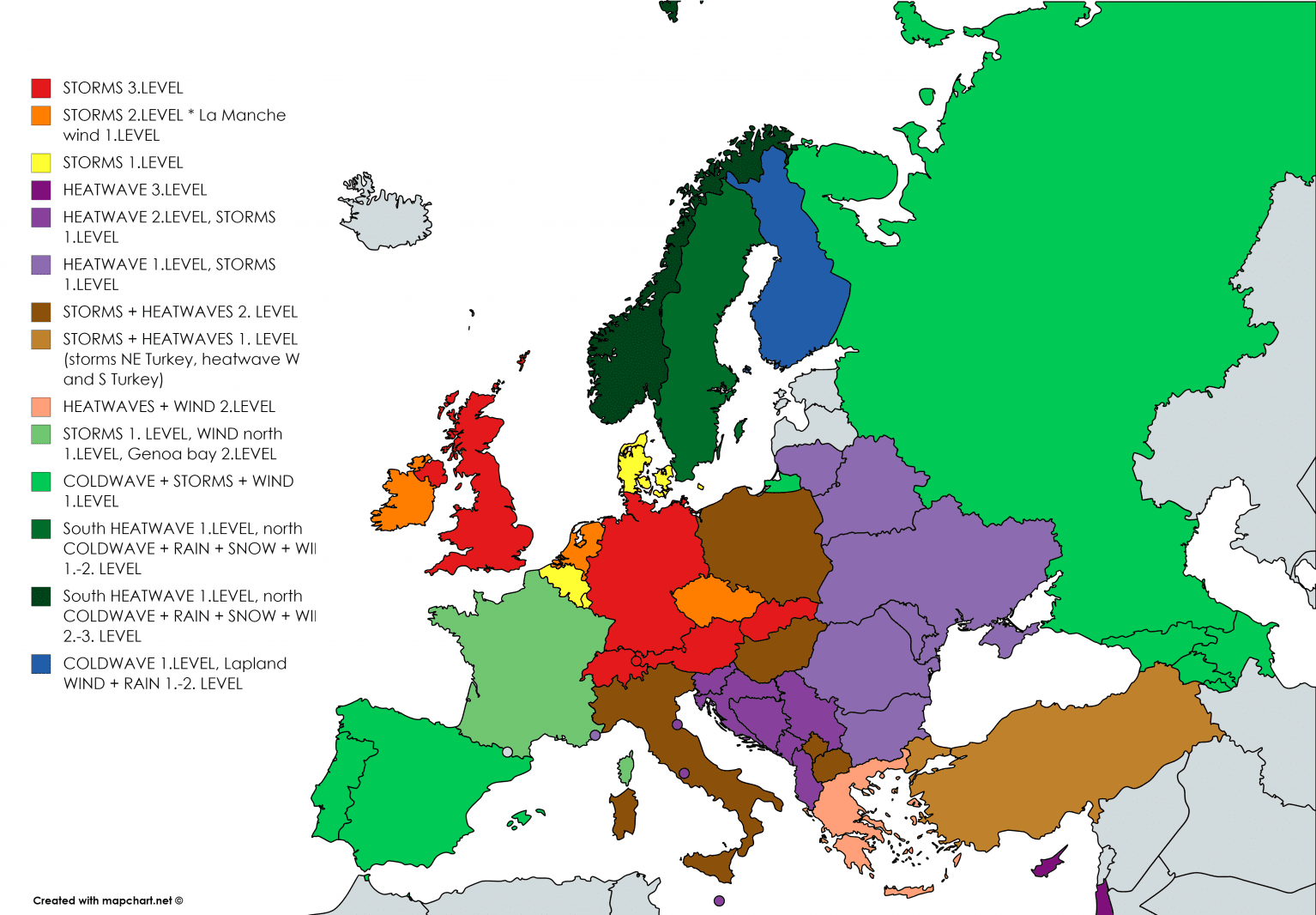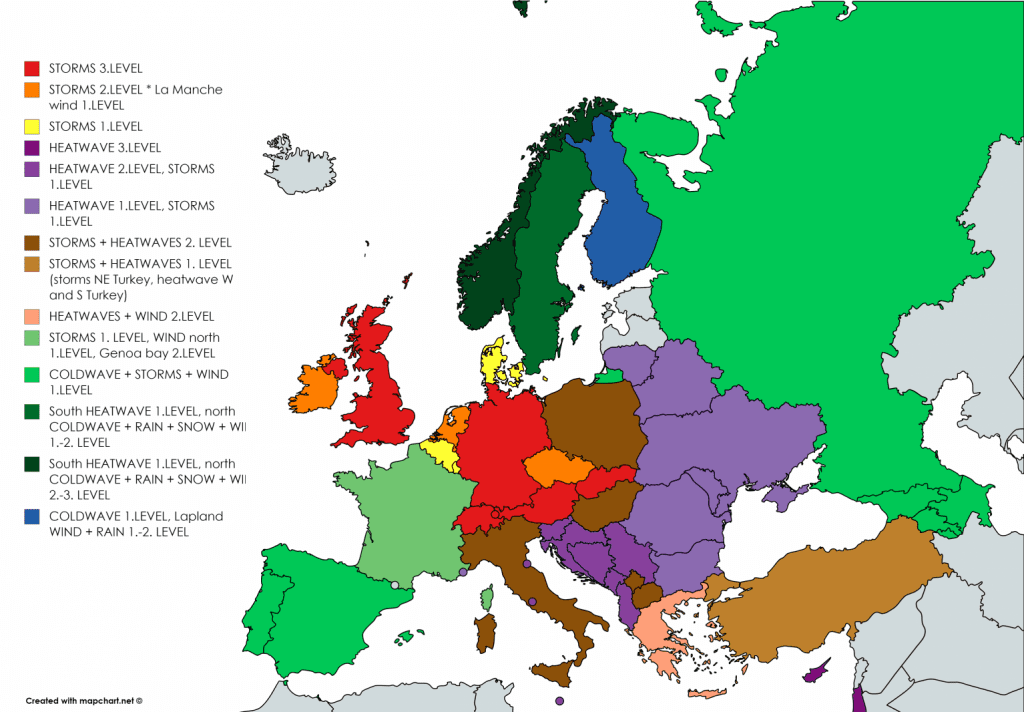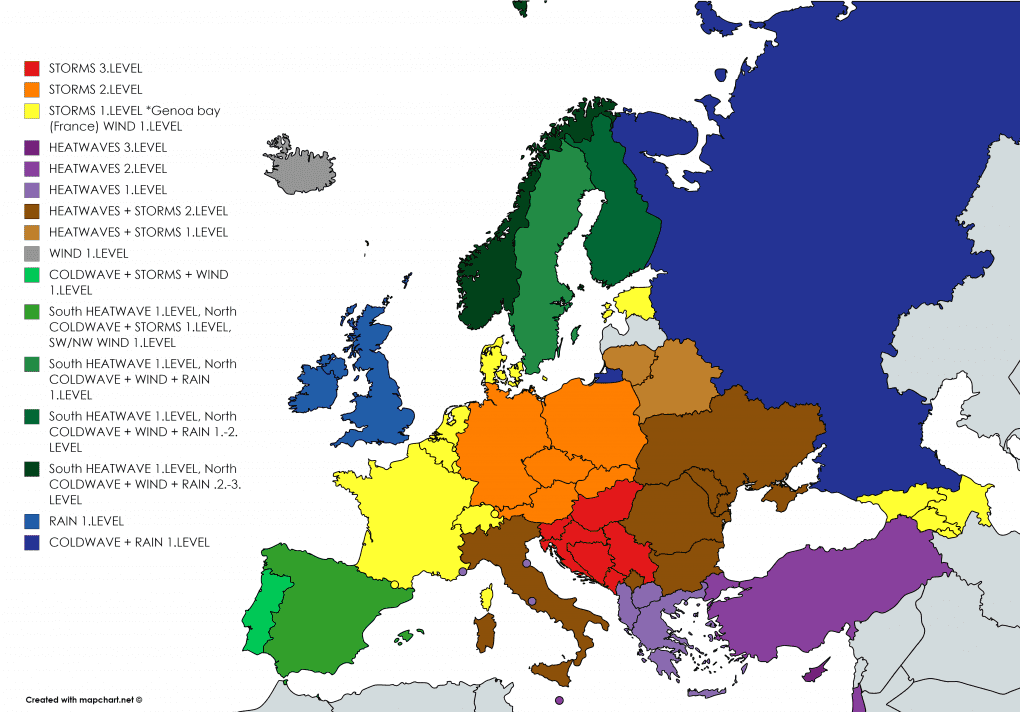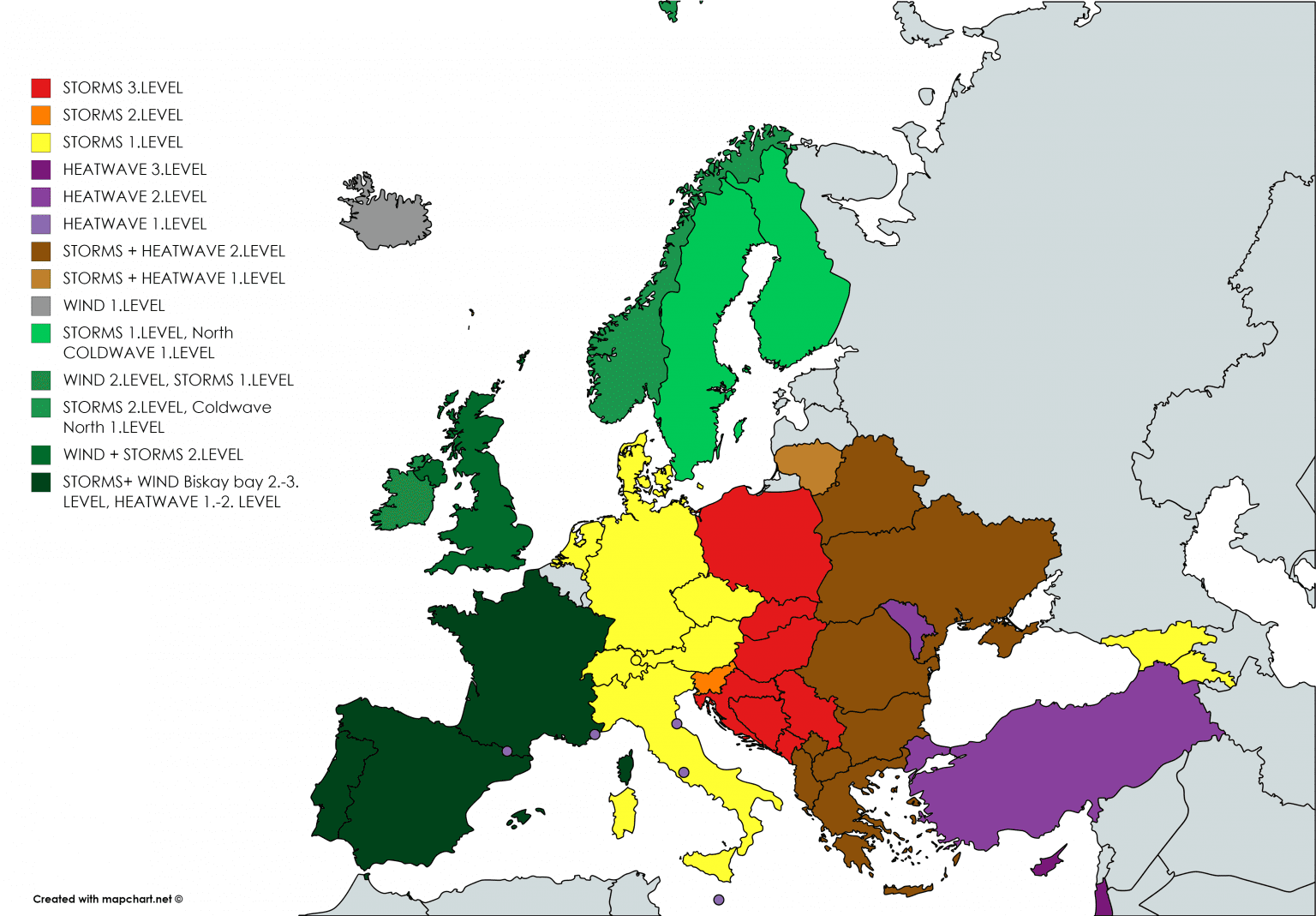 Read more:
(Visited 44 times, 1 visits today)