In the highest peaks of the Carpathians in Slovakia, temperatures closely to -30°C (-29,0°C Lomnický štít, 2634 MASL) were on Friday, 12. February 2021 values reaching new temperature records for this date, but for the coldest night in lowlands and low situated basins, Slovakia is still waiting.
Already on Friday, 12. February 2021, temperature in Hajnáčka, untraditionally on Hungarian border, minimum temperature dropped to -24,4°C, what is 0,6°C warmer value such as measured minimum temperature from January 2021 /https://mkweather.com/2021/01/18/slovakia-250celsius-the-strongest-frosts-since-legendary-2017//. In the mountains according to SHMU, realfeel was reaching up to -50°C on Friday.
However, extremely cold night is expected from Friday to Saturday, 12.-13. February 2021, with official forecast up to -27°C, but possibility of rarely severe frosts up to -30°C!
Even stronger frosts (up to -33°C) should surprise during next workweek, mainly on Thursday and Friday, 18.-19. February 2021, similarly such as in Poland /https://mkweather.com/2021/02/12/poland-254c-in-kasprowy-wierch-saturday-close-to-30c-next-week-33c-possible//.
Extremely cold air is currently shifting above Slovakia and Poland from Czechia and Germany /https://mkweather.com/2021/02/12/funtensee-germany-43c-at-the-weekend-populated-regions-below-30c/; https://mkweather.com/2021/02/12/czechia-302c-forecast-for-the-weekend-35c//. In Germanian Alps, temperature should reach -43°C in Saturday morning, in Czechia -35°C is possible and in lower situated regions -30°C is forecasted in both coutnries.
Important factors for declining of temperatures are mainly extremely low relative humidity and high snow cover /https://mkweather.com/2021/02/11/1048-hpa-pressure-high-above-central-europe-at-the-weekend-then-extremely-dry-siberian-air-and/; https://mkweather.com/2021/02/11/updated-estimates-of-expected-national-minimum-temperatures-ine-europe-during-ongoing-siberian-wave-2021-mk// and important circulation factors are mainly peaking La nina /https://mkweather.com/2021/02/05/the-coldest-earth-for-7-years-strong-impact-of-la-nina-is-here// and extreme strong negative phase of Arctic Oscillation /https://mkweather.com/2021/02/06/ao-index-7-this-looks-like-historic-cicrulation-conditions-next-week//.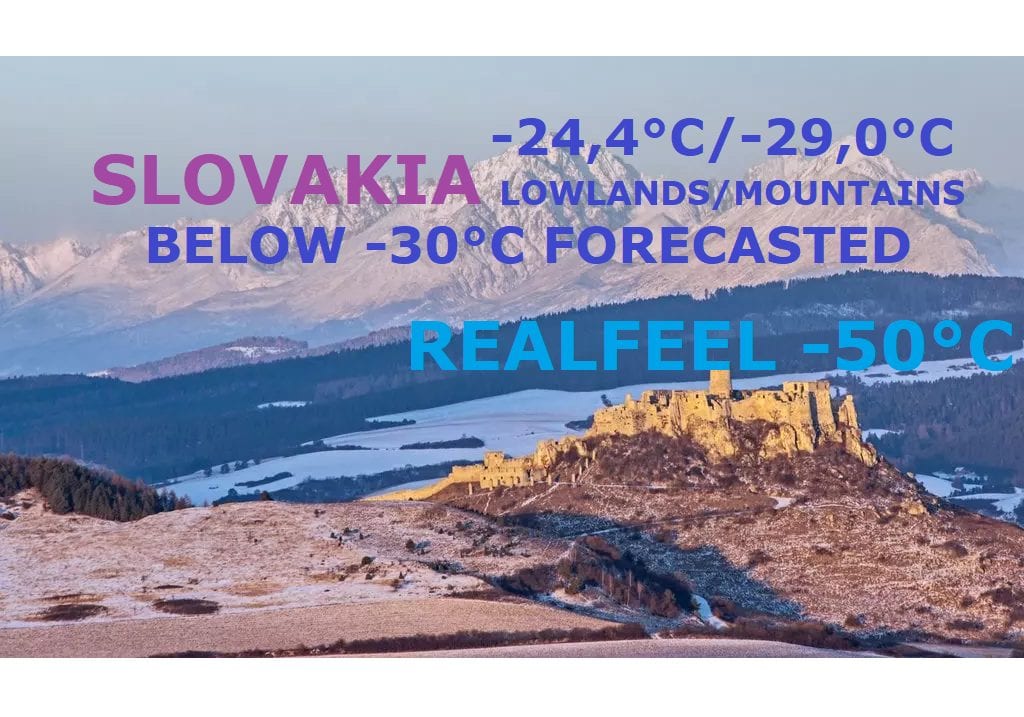 Friday in Slovakia /SHMU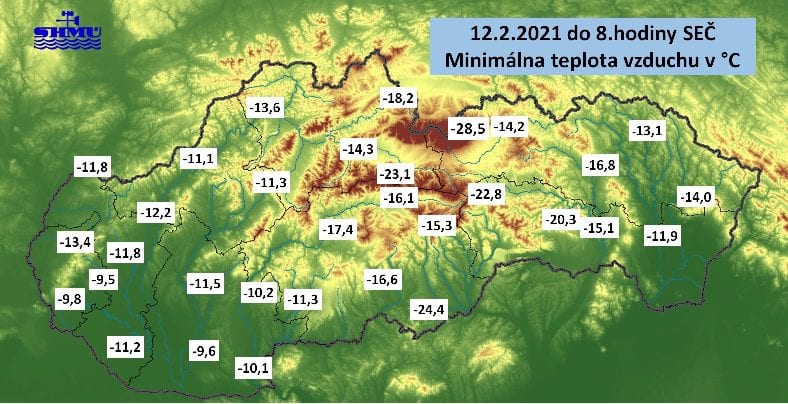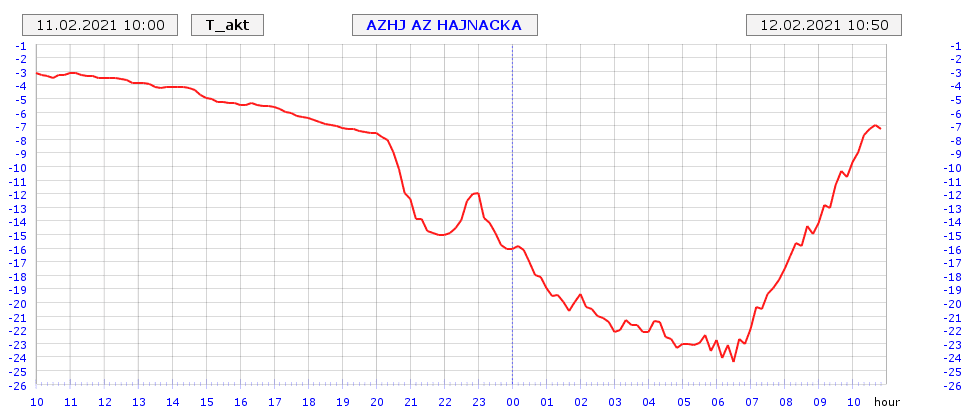 Read more:
(Visited 26 times, 1 visits today)