A smokenado has been filmed near Adelaide River, Northern Territory, Australia on Wednesday, 18. November 2020.
Untypical phenomena above local fires had seen near riding motorbikes.
In northern Australia is ending season of drought, which least from April to November. During this period, ITCZ (Intertropical Convergence Zone) is shifted northward, above Southeastern Asia and hot tropical air with wildfires is above northern Australia.
Exactly at the beginning (April) and at the end of drought and fire season (November) are conditions for wildfires and swirls such this the best, because before / after rainy season is often extremely warm.
Around 15. November, temperatures in region increased to almost +47°C / 117°F /https://mkweather.com/2020/11/14/fitzroy-crossing-australia-new-absolute-november-temperature-record-465c-115-7f//, what has strengthened the fires during last week.
In December, January, February and March, in contrary, wildfire season will be peaking in the southern Australia, but isn´t expected for now, that extremely season 2019/2020 will be overcame (La nina, powerful cyclone season,.../https://mkweather.com/2020/10/12/powerful-cyclone-season-in-australia-is-expected-9-15-cyclones-is-forecasted//)
In November 2020, 3 heatwaves with maximum temperatures up to +38/+39°C hit Adelaide region already and situation will be worsening during next months.
Mkweather will monitor heatwaves, drought and possible fires in Australia during next months and brings fresh news.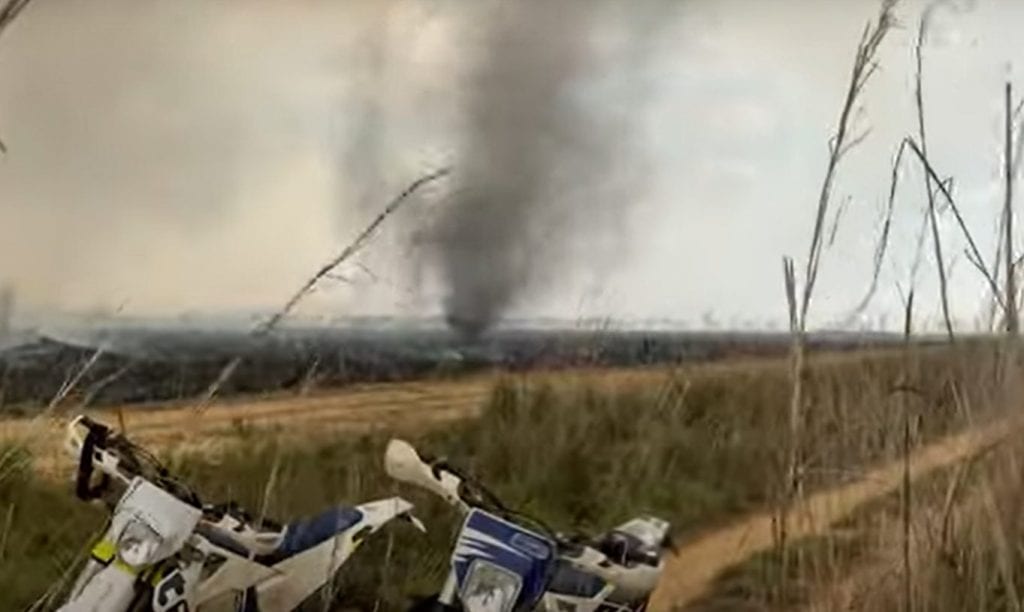 Read more:
(Visited 21 times, 1 visits today)