Snow calamity for many parts of Europe until 31. December 2021 is forecasted!
MK
December 15, 2021
2 min read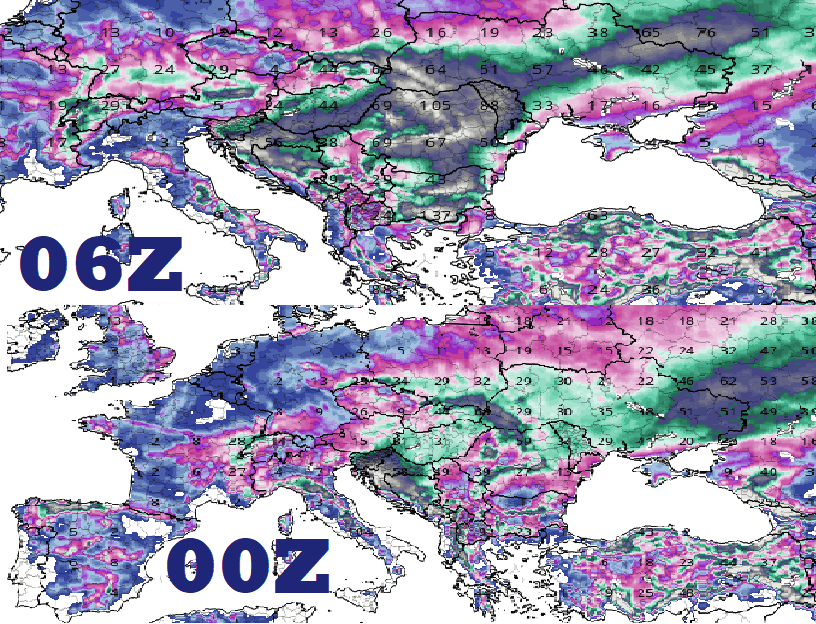 After news about a predicted peak of Winter 2021/2022 in Europe during Christmas 2021 and New Year 2022 /https://mkweather.com/white-and-abnormally-cold-christmas-and-new-year-2021-2022-aggressive-siberian-blast-in-europe-brings-a-peak-of-winter-2021-2022-in-europe-soon// we should look at forecasted conditions associated with snow and blizzards activity.
Such we should notice in the maps below (the last forecast outputs of GFS of snowfall until 31. December 2021), the main blizzard activity will be situated traditionally southward from an extremely cold Siberian air – mainly above Ukraine, Balkan, South-Central Europe, and the remaining parts of the Alps.
2 runs from 00Z and 06 Z see a potential for blizzard conditions mainly in Ukraine, Romania, Moldova, Bulgaria, Hungary, Slovakia, Croatia, Bosnia and Herzegovina, Serbia, southern Poland, parts of Czechia, the Alps and southern Germany.
In some parts of mentioned countries, up to 1 meter of snow is possible, not only in the mountains but too in lowlands!
Output from 00Z expects Siberian winter and snow in Spain and Portugal, but output from 06Z is for Iberia warmer.
Unseasonably lot of snow however should appear above Italy and Greece.
Snowing is forecasted again in many parts of the British Islands and Western Europe, Scandinavia will be traditionally buried under the snow.
A deep snow cover is the main predictor of extreme frosts in many regions – if the snow will hold until the end of January 2022, despite forecasted NAO+ /https://mkweather.com/ecmwf-6-week-forecast-for-europe-until-24-january-2022//, near clear NAO+ nights should frost period persist longer, than is expected, mainly in southern parts of continental Europe and northern Balkan.
The main blizzards are forecasted to come in days just after Christmas – between Christmas and Sylvester 2021, therefore a celebration of the New Year should be very snowy and extremely cold.
Some snowfall however will appear from the East shortly before Christmas and at Christmas 2021, and until 25. December 2021, 90% of Central Europe, Balkan, Eastern Europe, and Turkey should have snow cover or at least see snowflakes.
Real-feel temperatures near blizzards should be anomalously low and in the mentioned regions with up to 1 meter of snowfall, power outages, traffic, and travel problems, and accidents or fallen trees will be very frequent.
Healthy problems, such as hypothermia, worsening of the virologic situation, heart attacks, or bad effects to many diseases should appear in risk groups of people.
If you live in Europe we highly recommend you to watch a current situation – weather news, forecasts, warnings, and advisories. Stay safe and warm.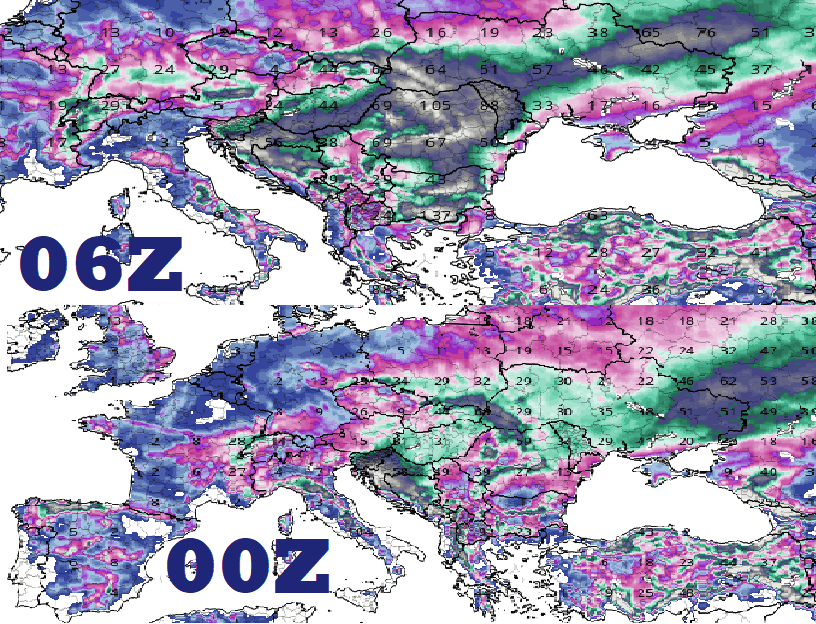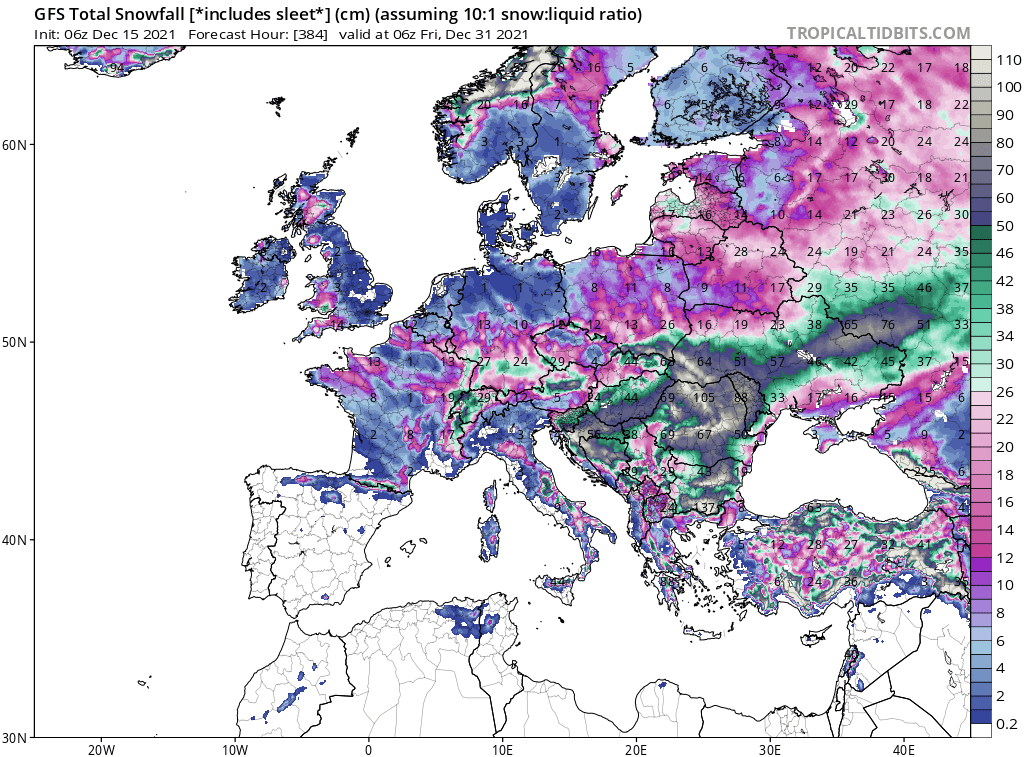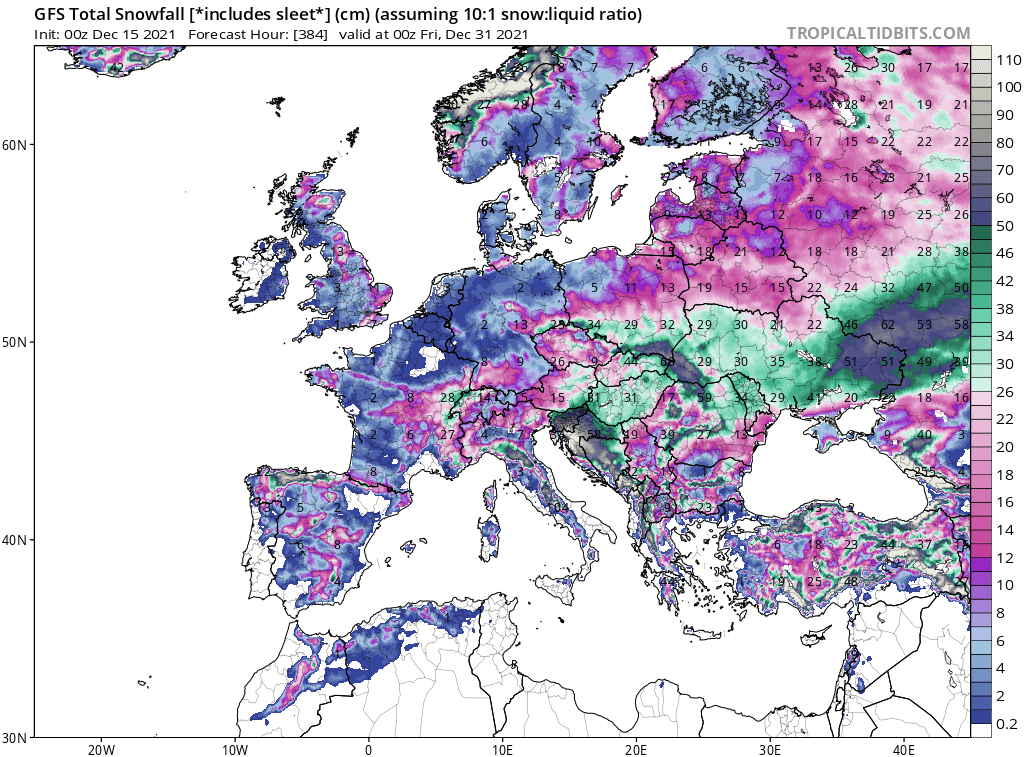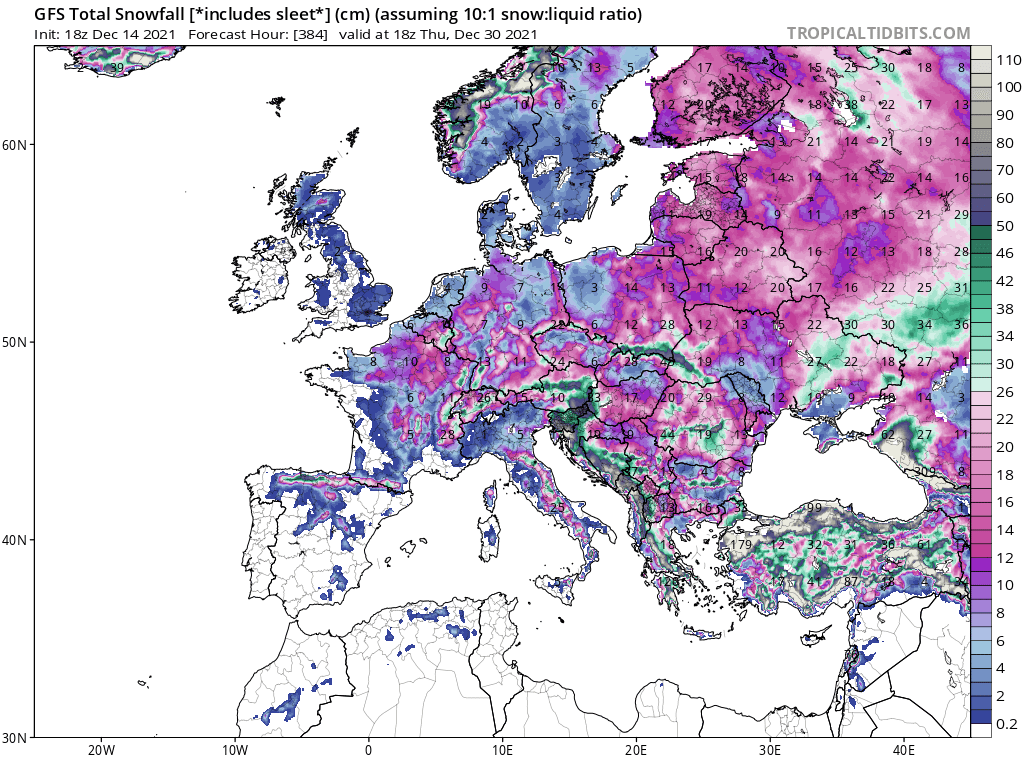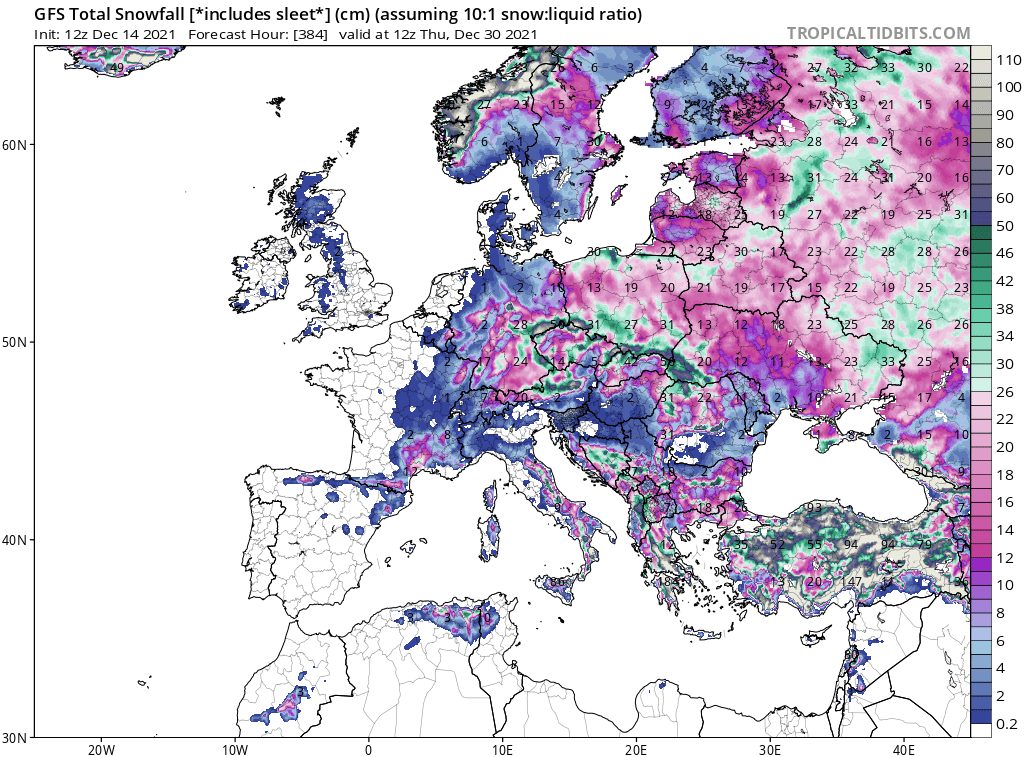 The last 4 runs – snowfall in Europe /tropicaltidbits.com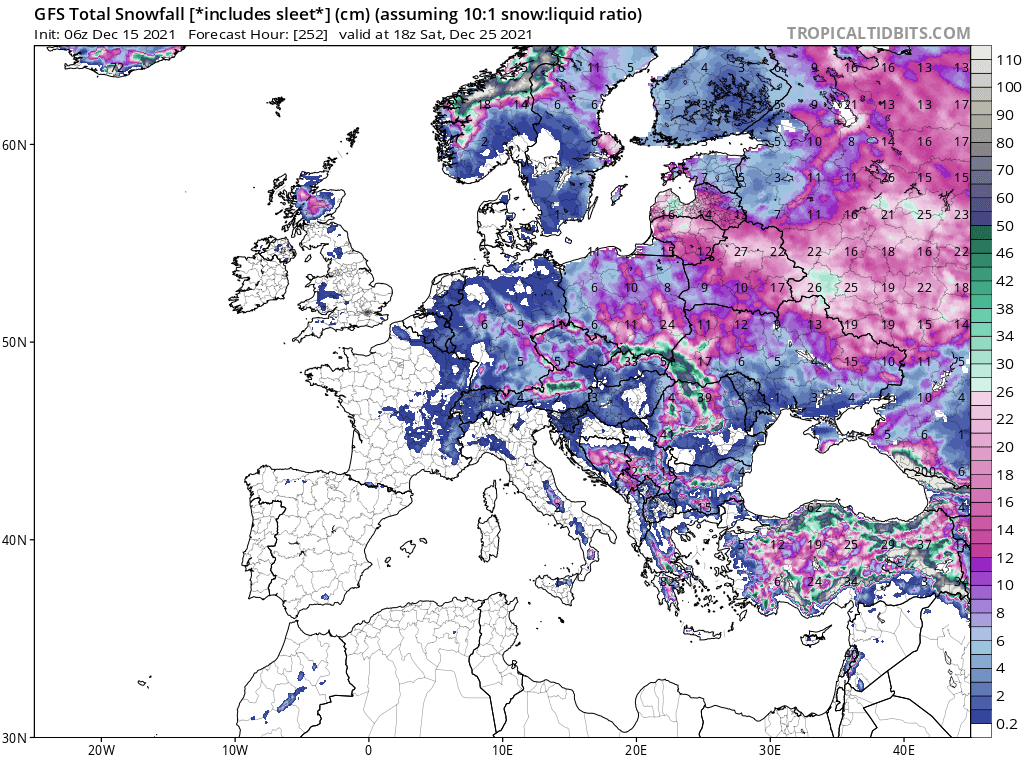 (Visited 571 times, 1 visits today)