Snow calamity in parts of Europe still very possible, the worst it will be in these regions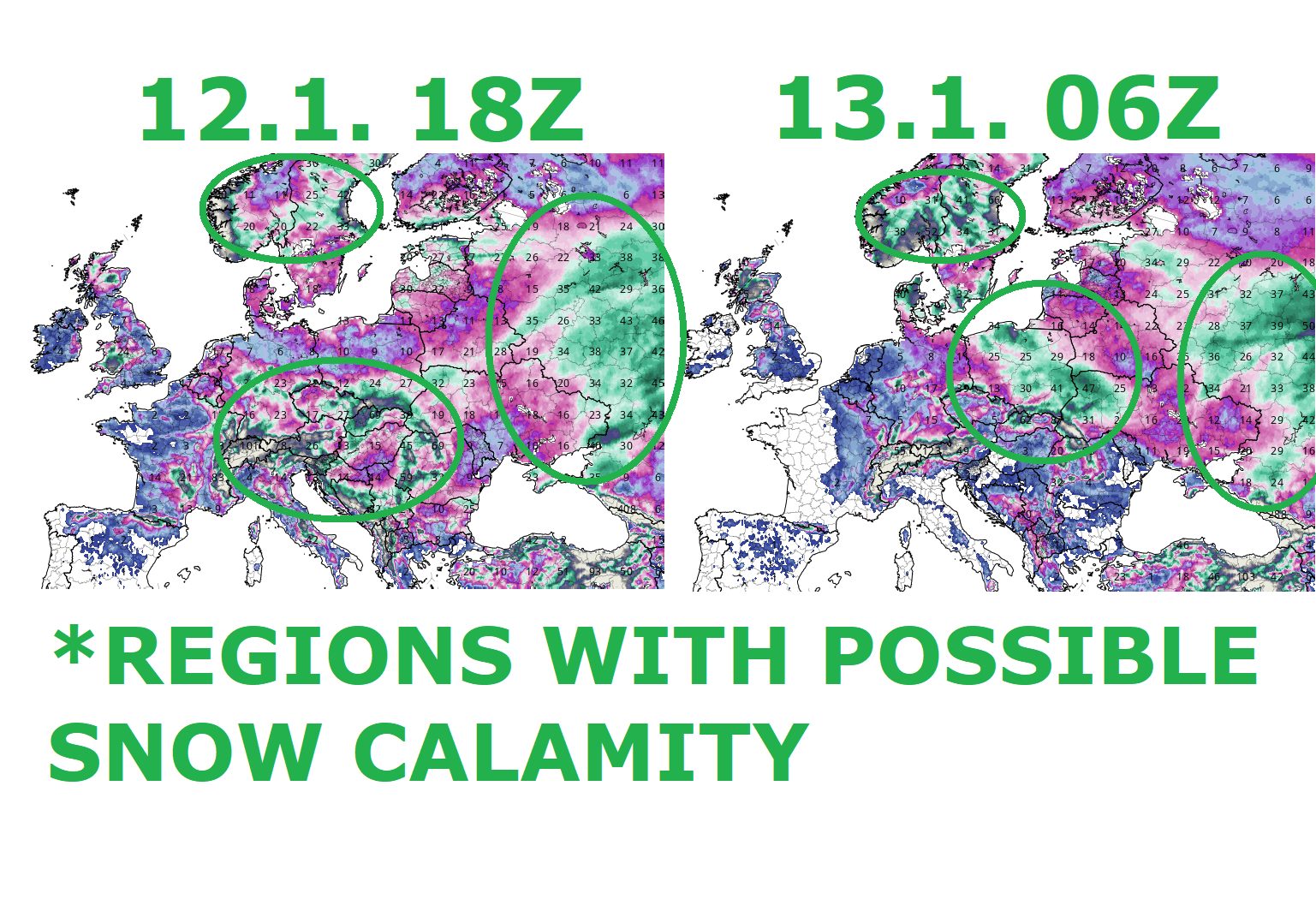 After 50-year snowstorm in the Spain /https://mkweather.com/2021/01/09/madrid-50cm-of-snow-aemet-confirmed-the-worst-snowfall-since-1971// and snow calamity in Sweden, Finalnd and Estonia /https://mkweather.com/2021/01/12/calamity-low-in-europe-right-now-sweden-with-red-warnings-poland-with-50-cm-outlook//, next possible calamity times are prepared for parts of Central Europe, Balkan, Scandinavia and Eastern Europe during rest of the month.
Cold Siberian air during upcoming weeks will conserve snow cover in many regions, moreover, next snowfall lows are expected, with result of possible snow calamity mainly in Poland, Slovakia, western and eastern Ukraine, central Russia, central Sweden, Estonia, Latvia, Romania, or Alpine region of Switerland, Austria, Germany, Italy or Slovenia. In other European countries, should surprise snow calamity too, mainly in mounatainous regions.
Deep snow cover will be an important factor near subsequent fall of temperatures in basins and valleys, but too in lowlands, to anomalously low values – not only in the third January 2021 decade, but already during current and the next week.
In places with snow cover, it should be 5-10°C colder such as in places with uncovered ground.
Not every winter after 2000 is bringing so severe coldwaves with widespread snow cover across Europe. Climate change, thanks to Arctic Amplification should produce these extreme Arctic and Siberian coldwaves and therefore it´s possible, that until the end of 21st century, some winters should bring really freezing times to Europe, but too in other continents of Northern Hemisphere.
It´s not only about high amplitude of jet-stream, which is bringing cold time to more and more southern latitudes, but it appears, that SSW with anomalously strong Siberian high should produce coldwaves like this, too /https://mkweather.com/2021/01/01/10943-hpa-mongolia-with-the-highest-measured-air-pressure-on-earth-in-history/; https://mkweather.com/2021/01/01/the-most-broken-circulation-on-earth-in-history-aleutian-low-921-hpa-equal-to-a-category-5-hurricane-deepest-within-all-time-records//.
It´s possible, that blocking character of circulation in the winters around year 2100 should be very crazy, with summer or tropical days in one region and extreme coldwaves and blizzards. Surely, the next decades bring many surprises in relation to extreme weather events and weather extremes watch should become an important part of everyday life.
Infographics: tropicaltidbits.com (+run of GFS), wxcharts.com, SMHI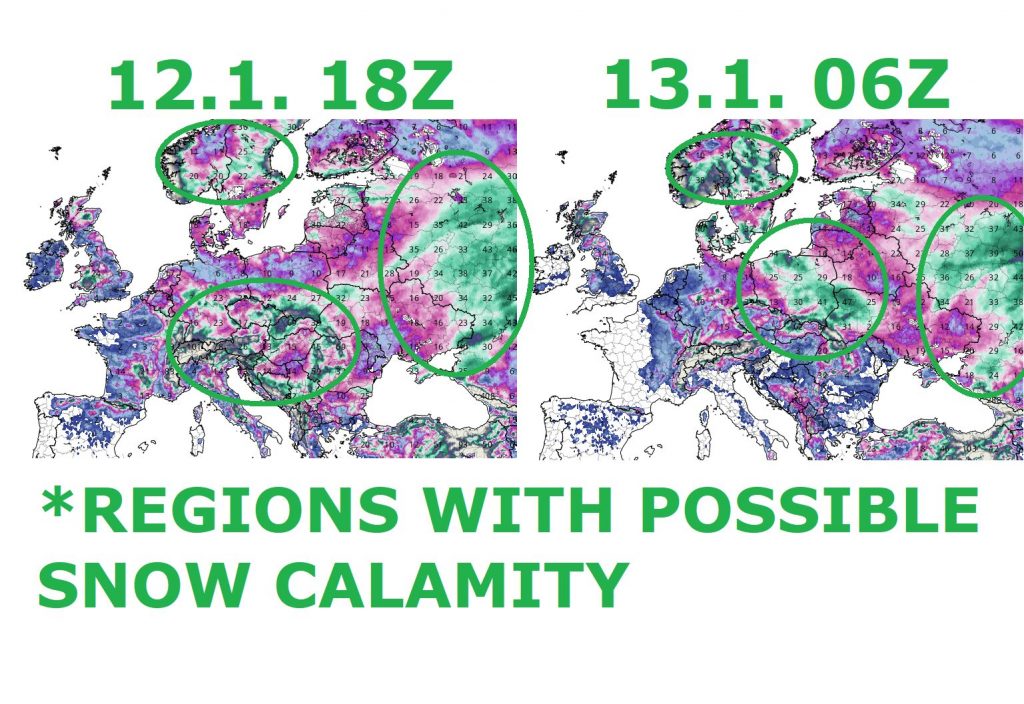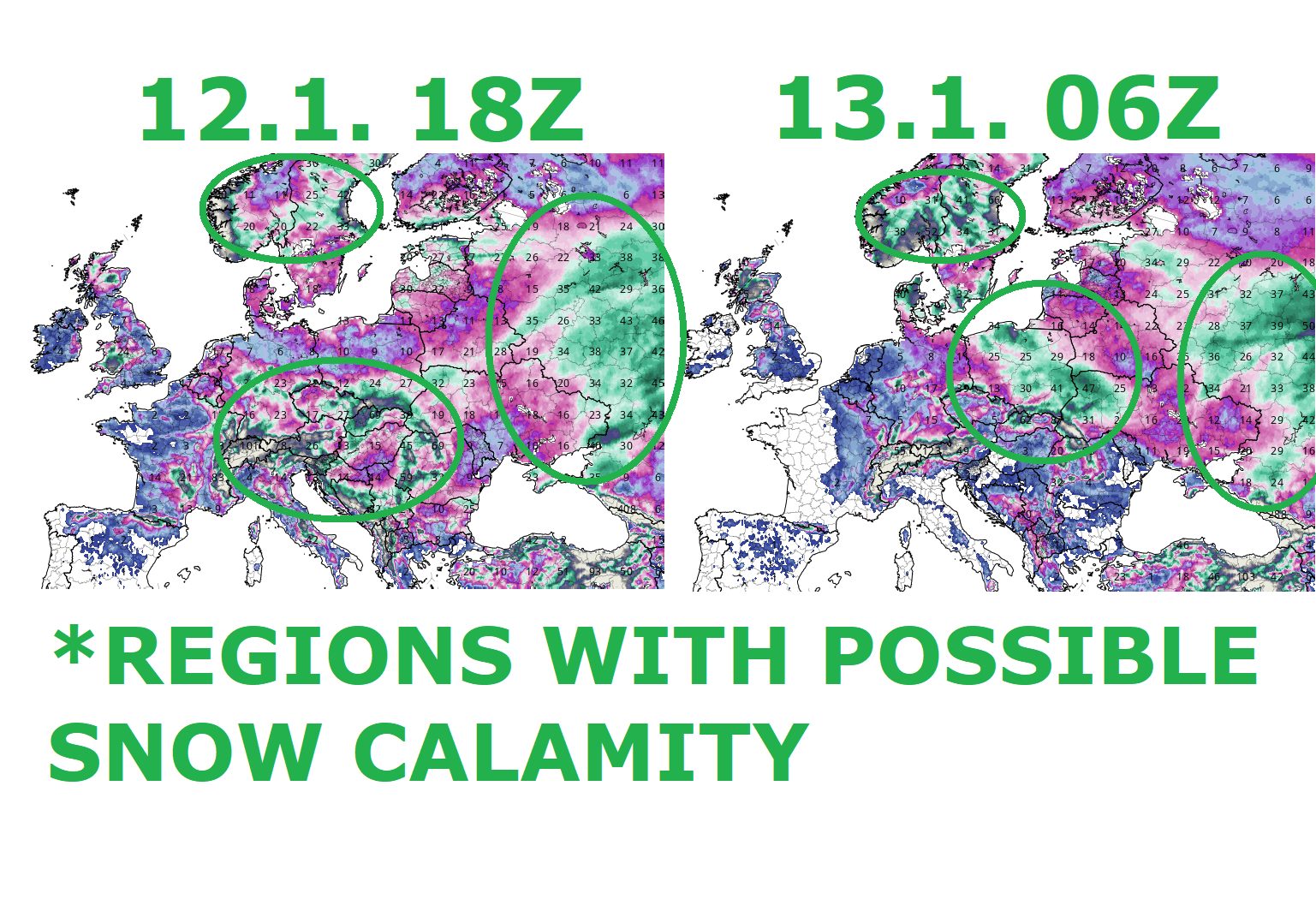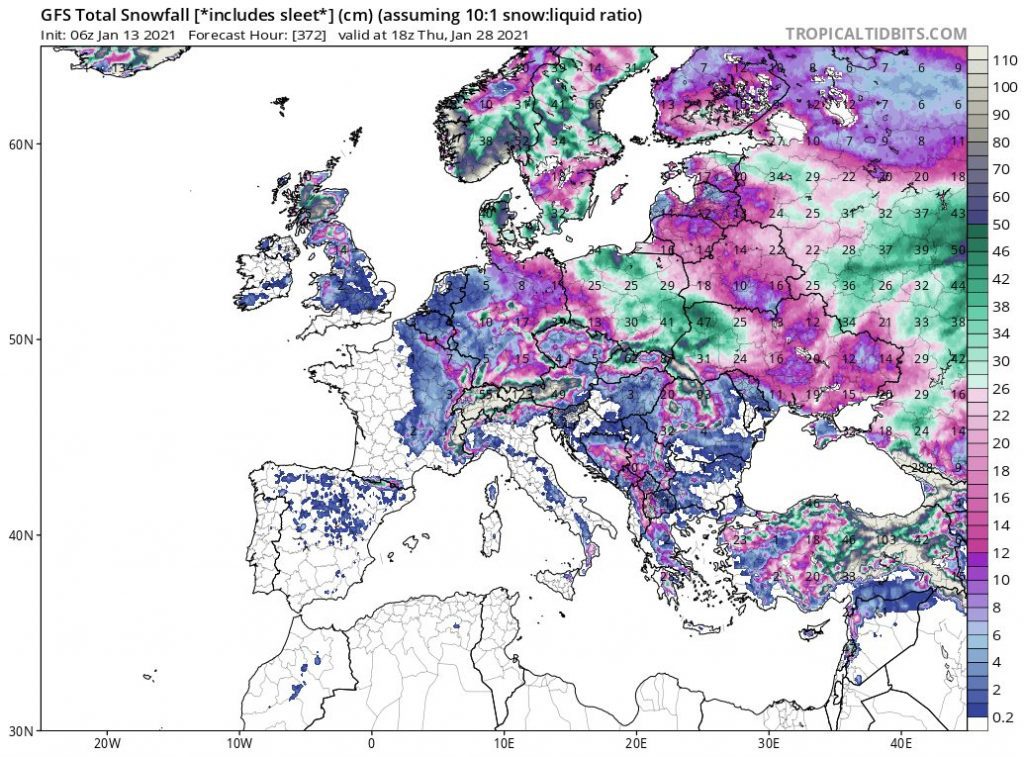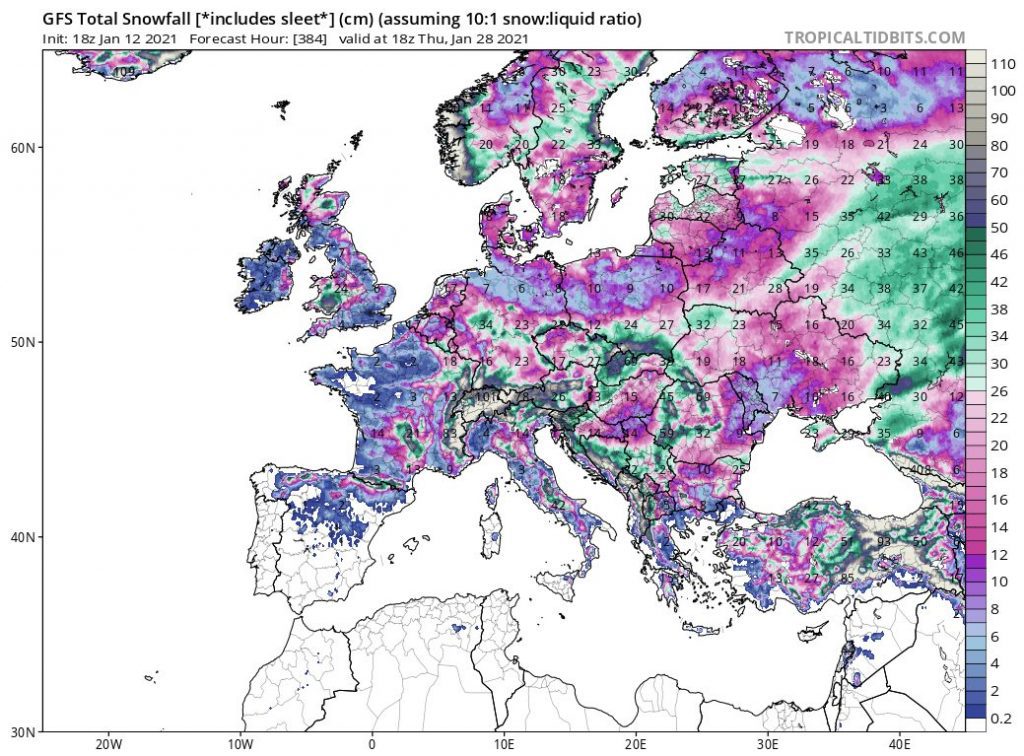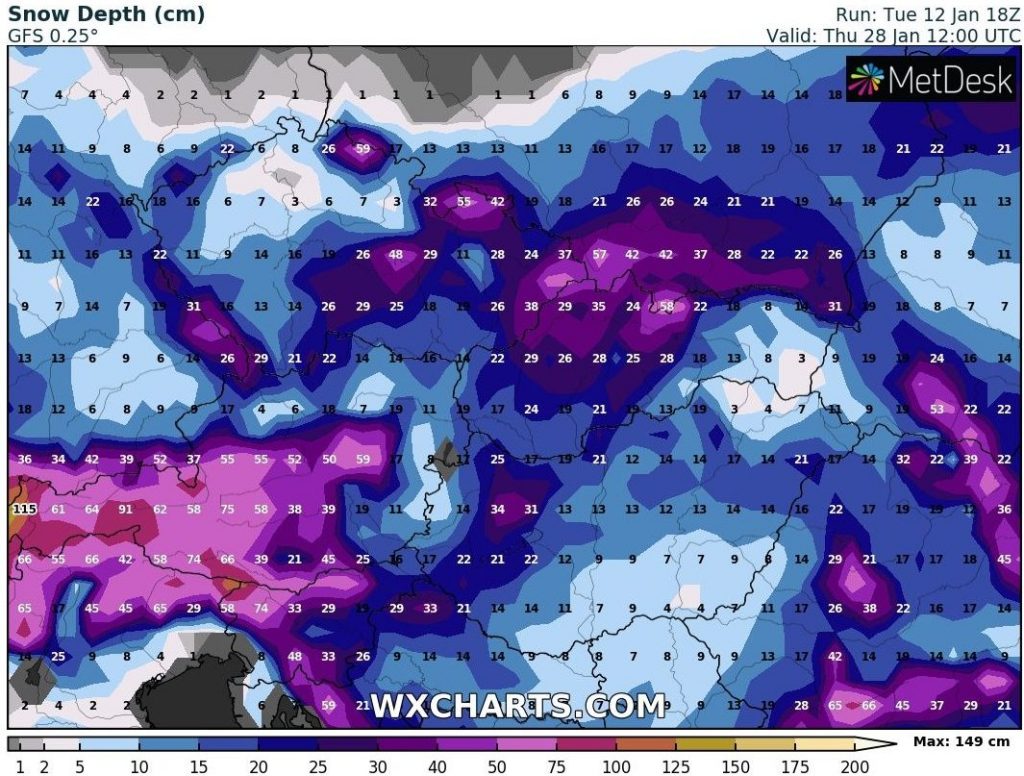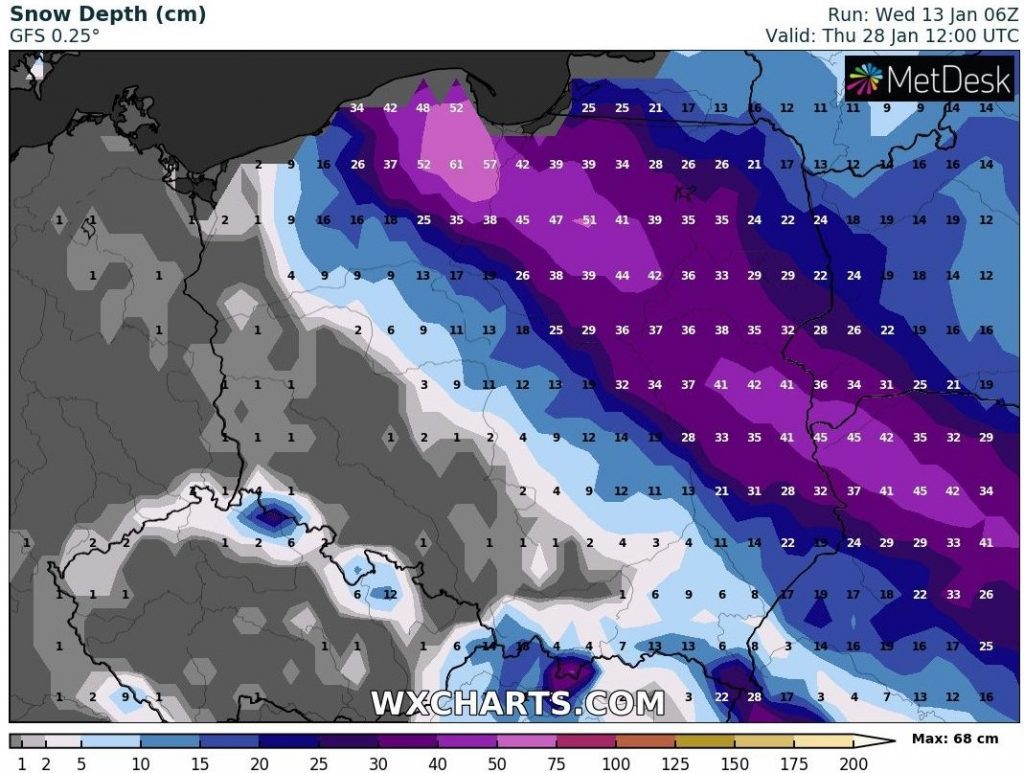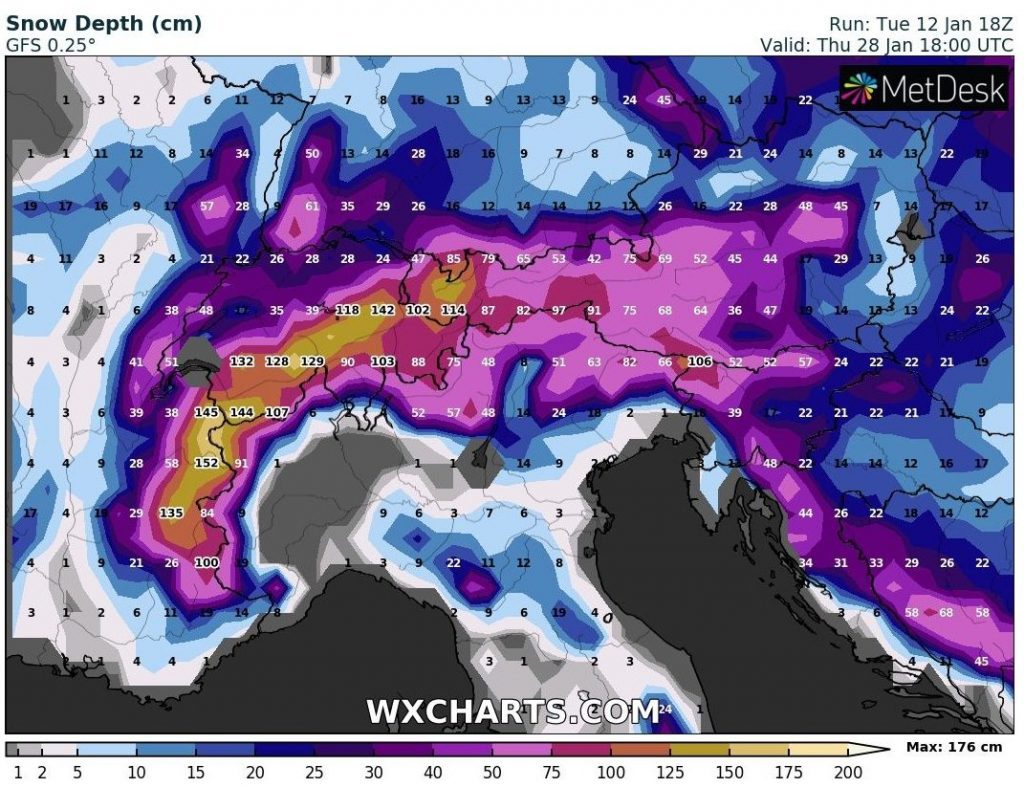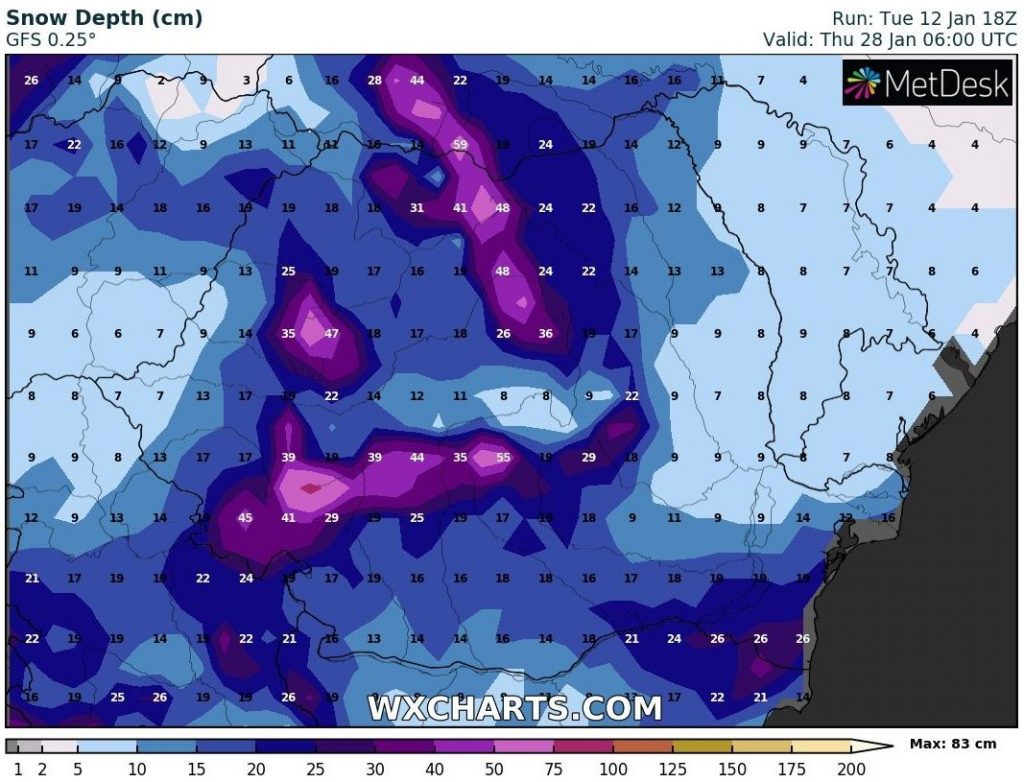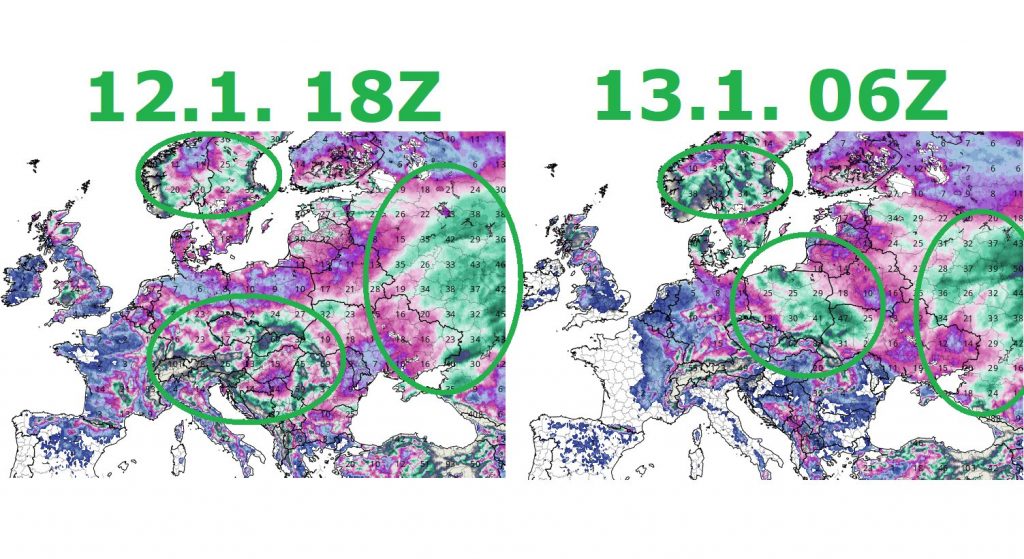 Read more:
(Visited 104 times, 1 visits today)