Snow in southern parts of the USA ?! And windchill -33°F / -36°C in Rocky Mountains?!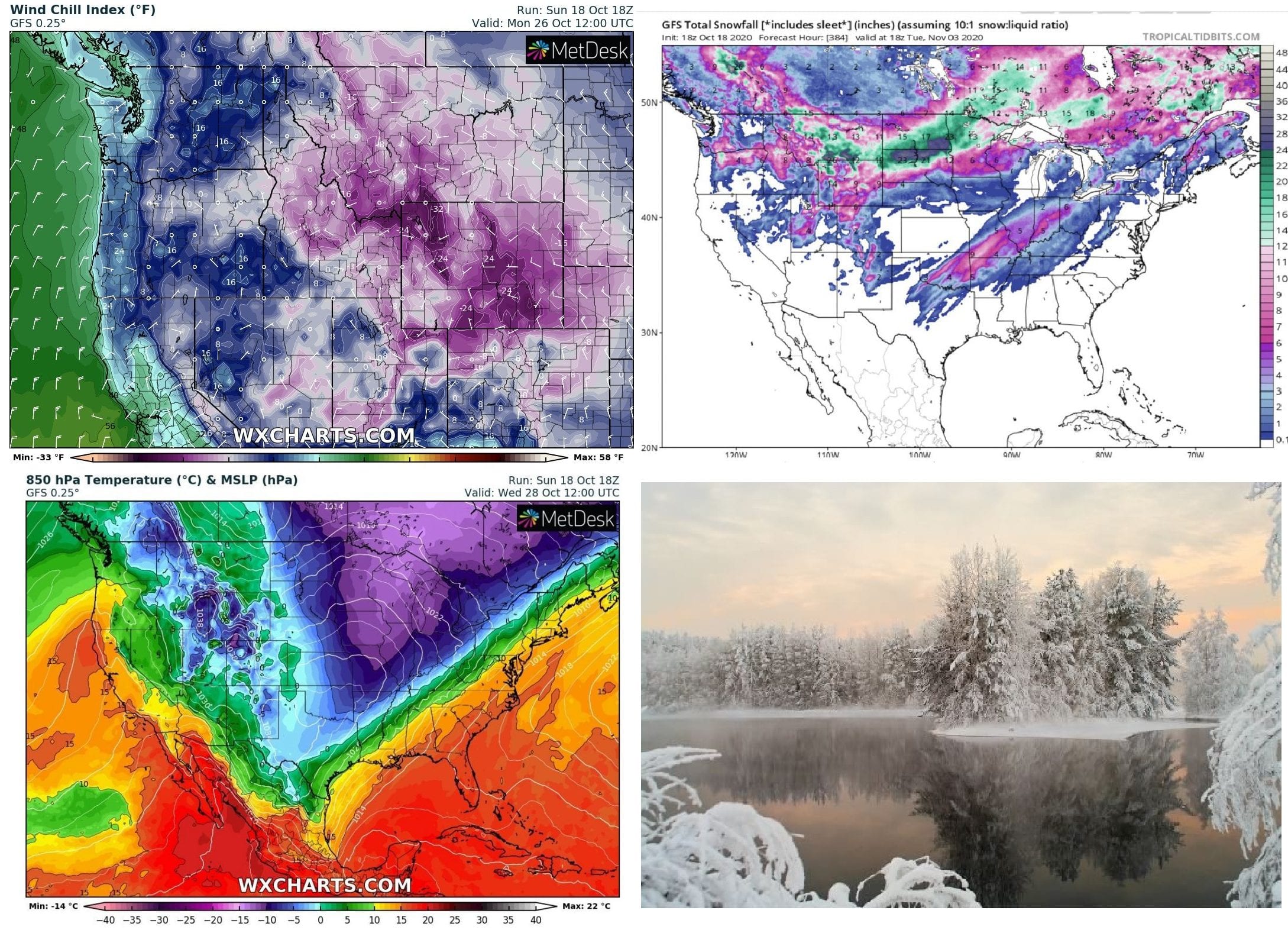 Cold weekend 17.-18. October in International Falls
The coldest morning and the coldest afternoon were recorded at the weekend in American Oymyakon with only 361 MASL (low situated area).
On Saturday, 17. October 2020, minimum temperature in International Falls dropped to 18°F (-7,8°C) and maximum temperature reached only 35.1°F (+1,7°C).
On Sunday, 18. October 2020, minimum temperature has dropped to 19°F (-7,2°C) and maximum temperature has reached only 34°F (+1,2°C).
Similar temperatures are expected on Monday and Tuesday, 19.-20. October 2020
Extreme coldwave will continue, snowing and abnormally cold in southern states?!
While on the East according to Saturday´s outputs of GFS should gradually warm up and West and Central US should expect powerful coldwave until the end of October 2020 /https://mkweather.com/2020/10/17/16-day-us-canada-forecast-cold-air-should-hit-more-west-than-east-then-nice-weather-everywhere-in-november//, Sunday´s outputs are very favorable to snowy and winter-like conditions in farther eastward parts of the USA such as Saturday´s!
Northeast and East Coast maybe will be spared from incoming extreme coldwave, but southern parts of Midwest and northern parts of South should already next workweek (26.-30. October) reports really powerful winter conditions, with blizzard, regionally, freezing temperatures and snow in Texas, Oklahoma, Arkansas, Kentucky or Tennessee, or even in northern parts of Mississippi and Alabama!
Above Rocky Mountains should flow extremely cold air with T850 hPa around -20°C what will be linked with deadly frosts and blizzard conditions during this incoming expected coldwave. Projected minimum temperatures above Rockies are for Monday, 26. October 2020 only -24°F / -31°C and projected windchill up to -33°F / -36°C!
If you plan residence in colder parts of the USA, will be very careful during this coldwave mainly in mountains, but dress warm clothes in lowlands with blizzard conditions too. Its October, and early coldwaves are really coming, such was forecasted in our Autumn and Winter 2020/2021 forecasts! /https://mkweather.com/2020/09/24/updated-forecast-for-winter-2020-21-still-nao-ao-in-first-half-of-winter-nao-ao-in-second-half-of-winter-permanent-la-nina-and-surprisingly-easterly-qbo-possible/; https://mkweather.com/2020/08/22/europe-autumn-2020-forecast-mkweather-accuweather-maps-and-analysis/; https://mkweather.com/2020/07/29/first-forecast-for-winter-2020-21-early-powerful-coldwaves-nov-dec-then-weakening-of-cold-pattern-and-warm-jan-feb-mar//.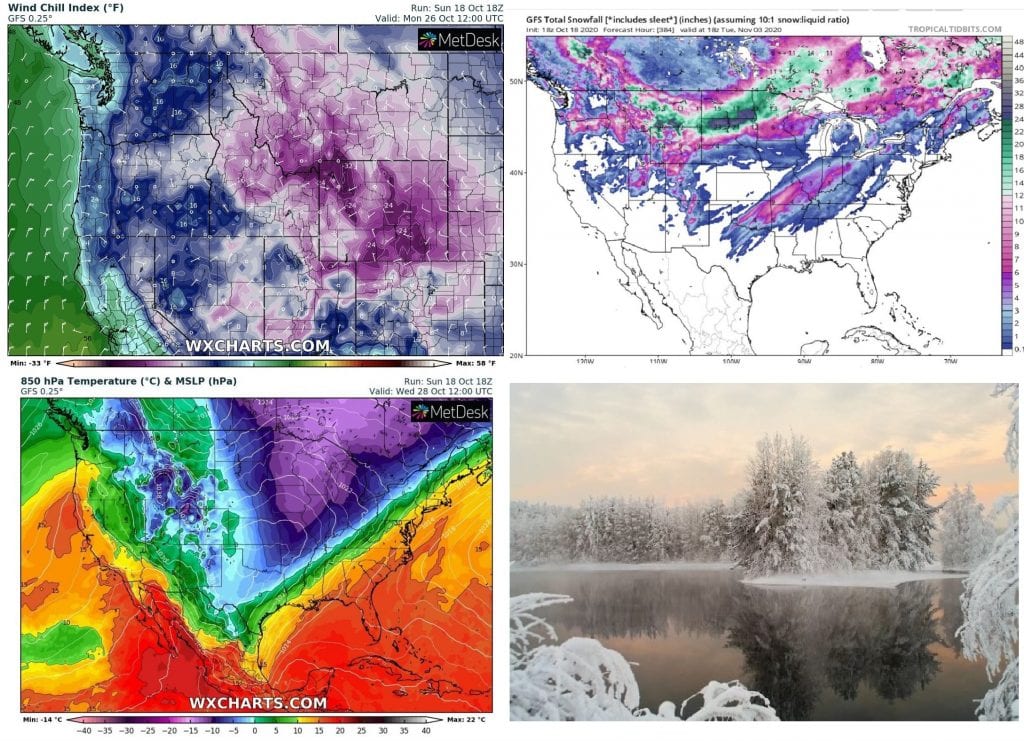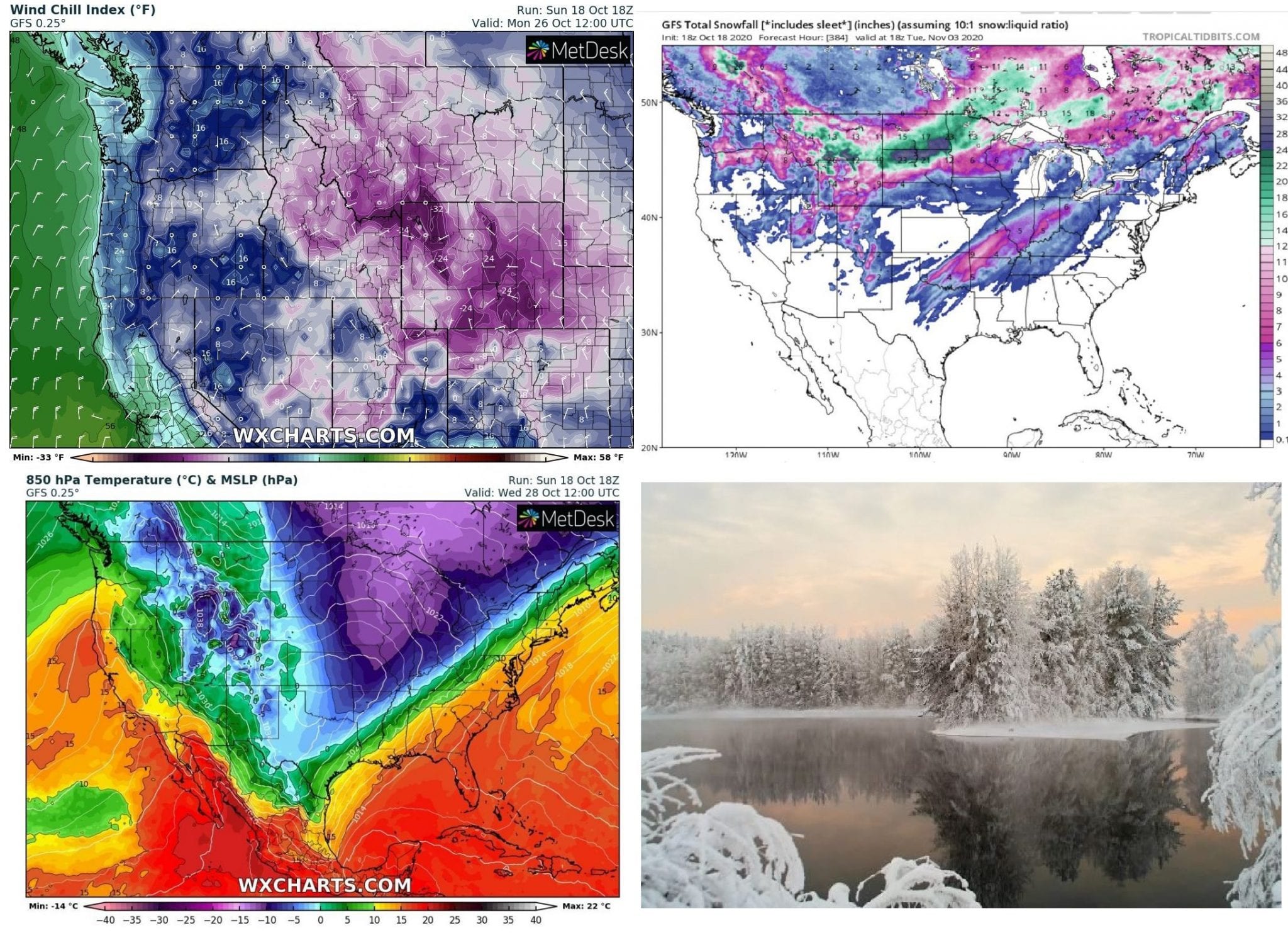 Infographics: tropicaltidbits.com, wxhcarts.com: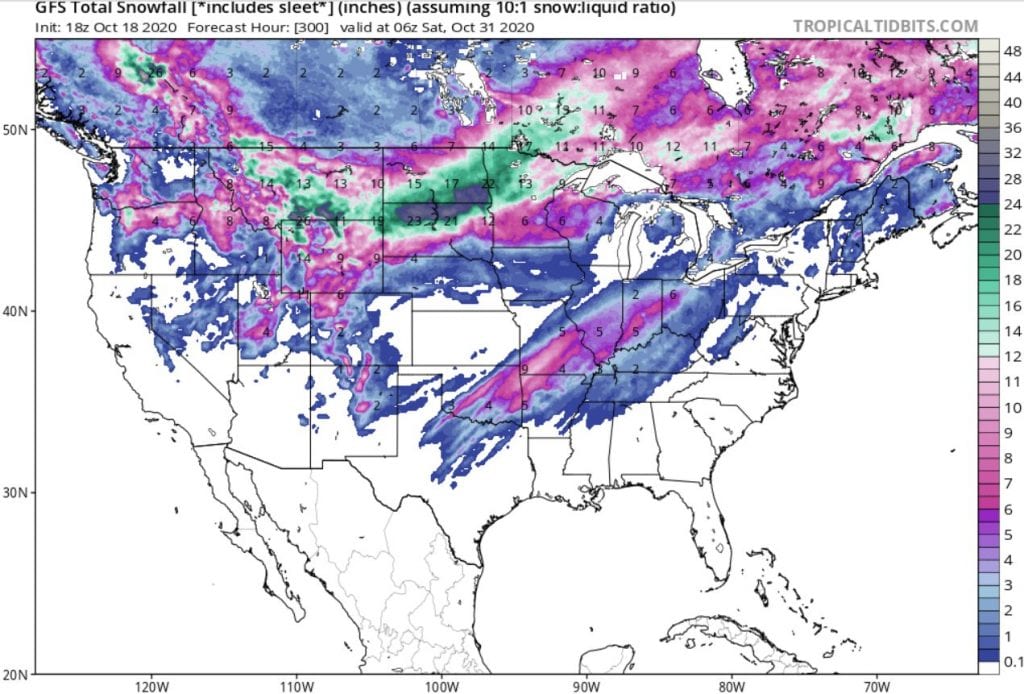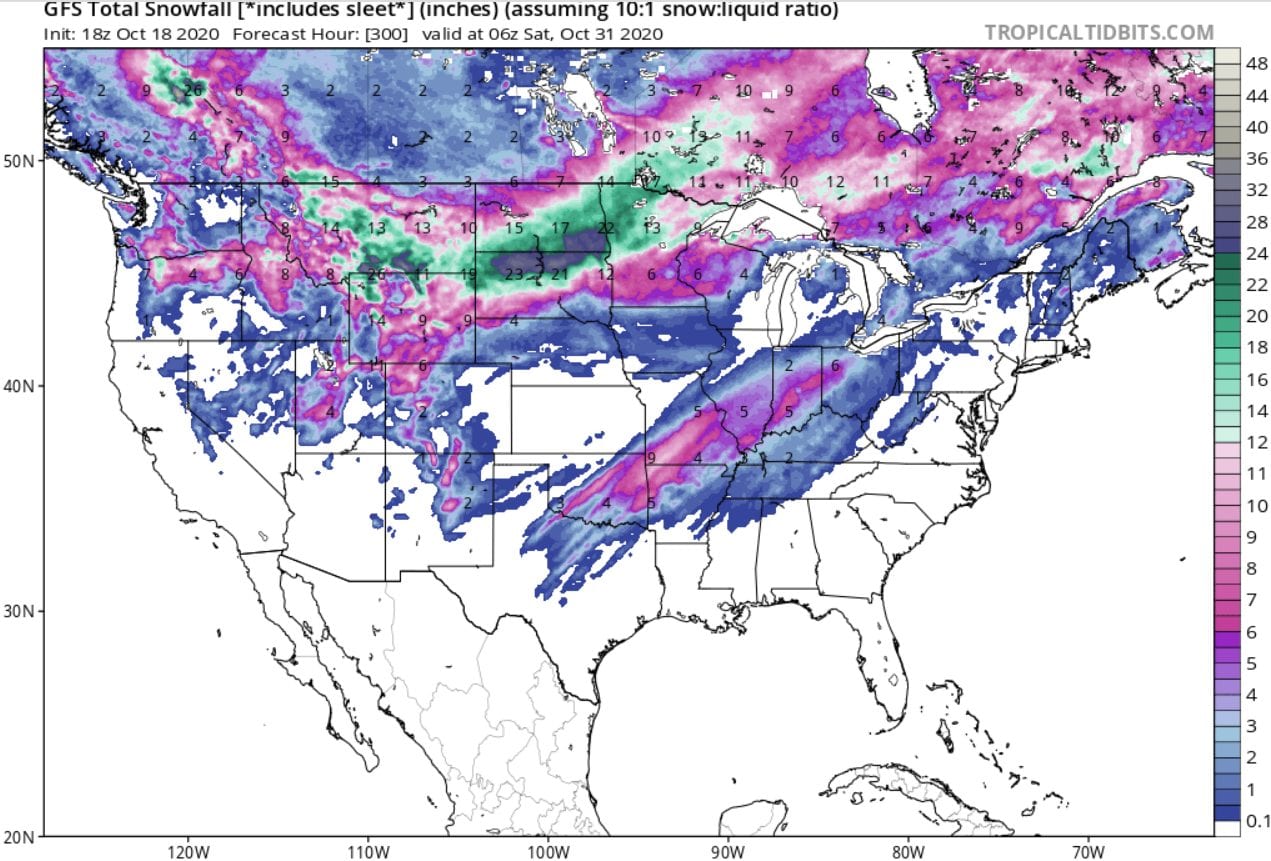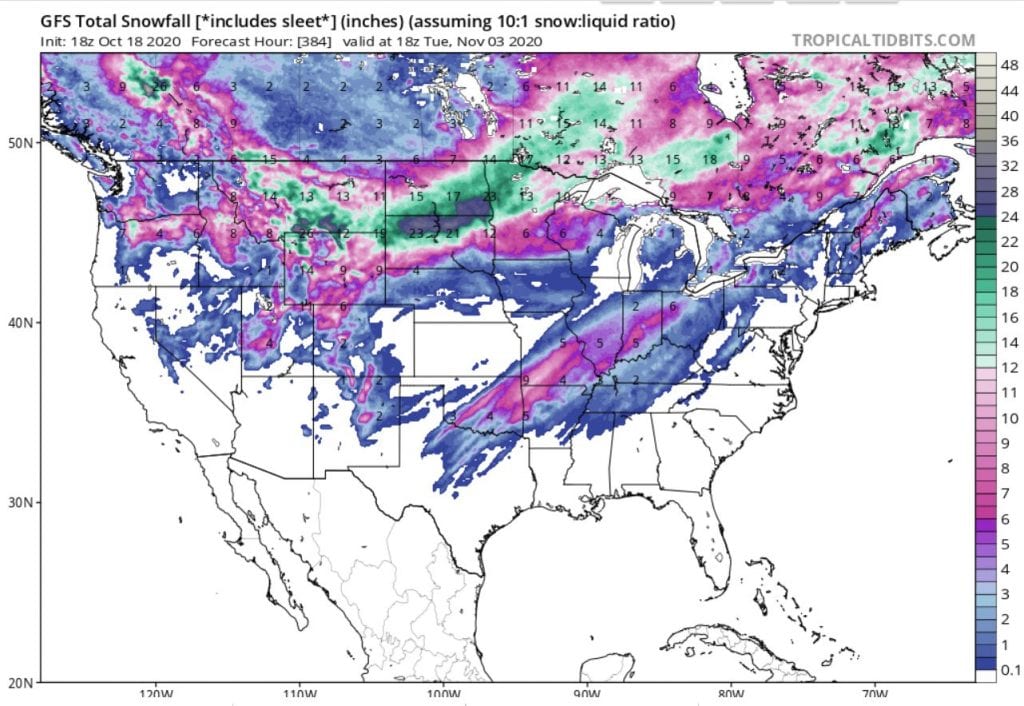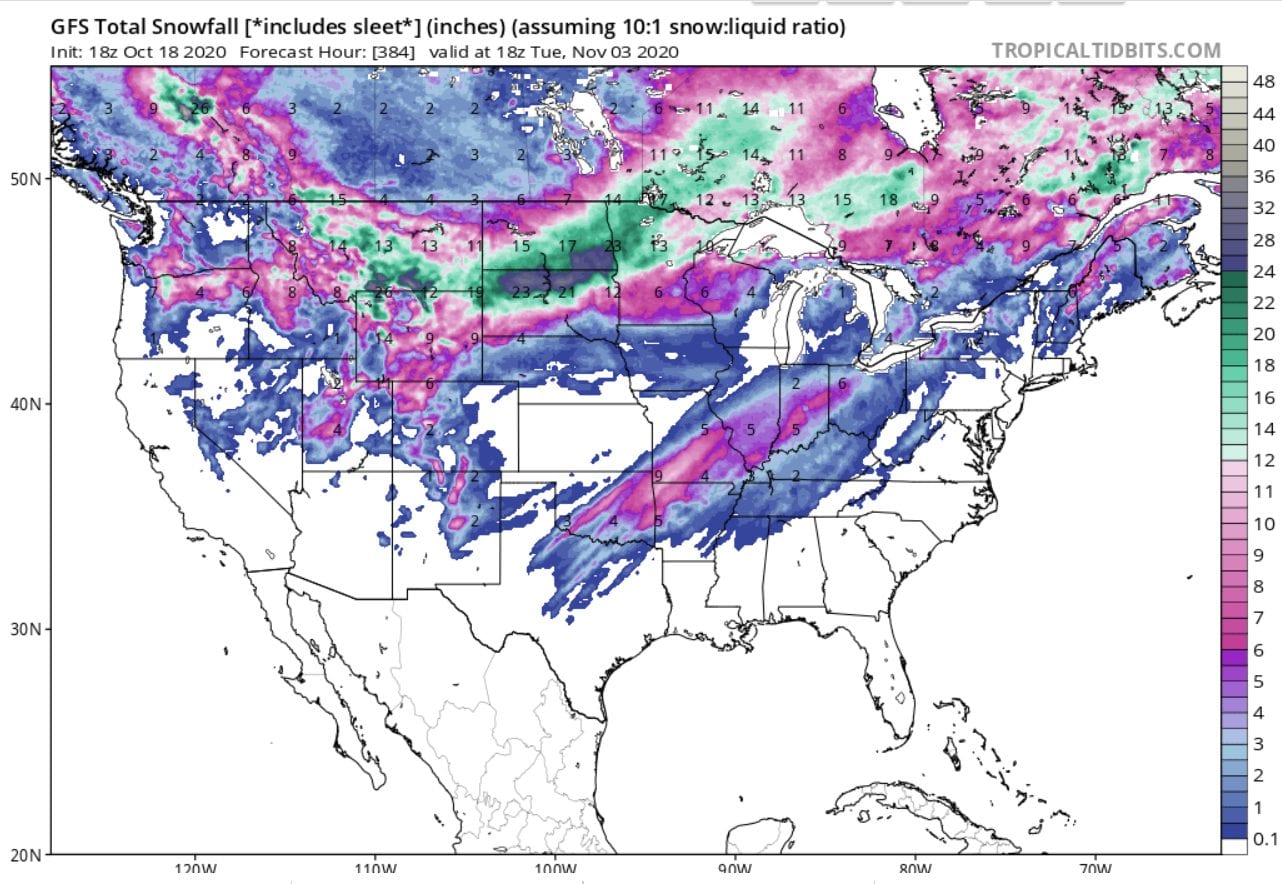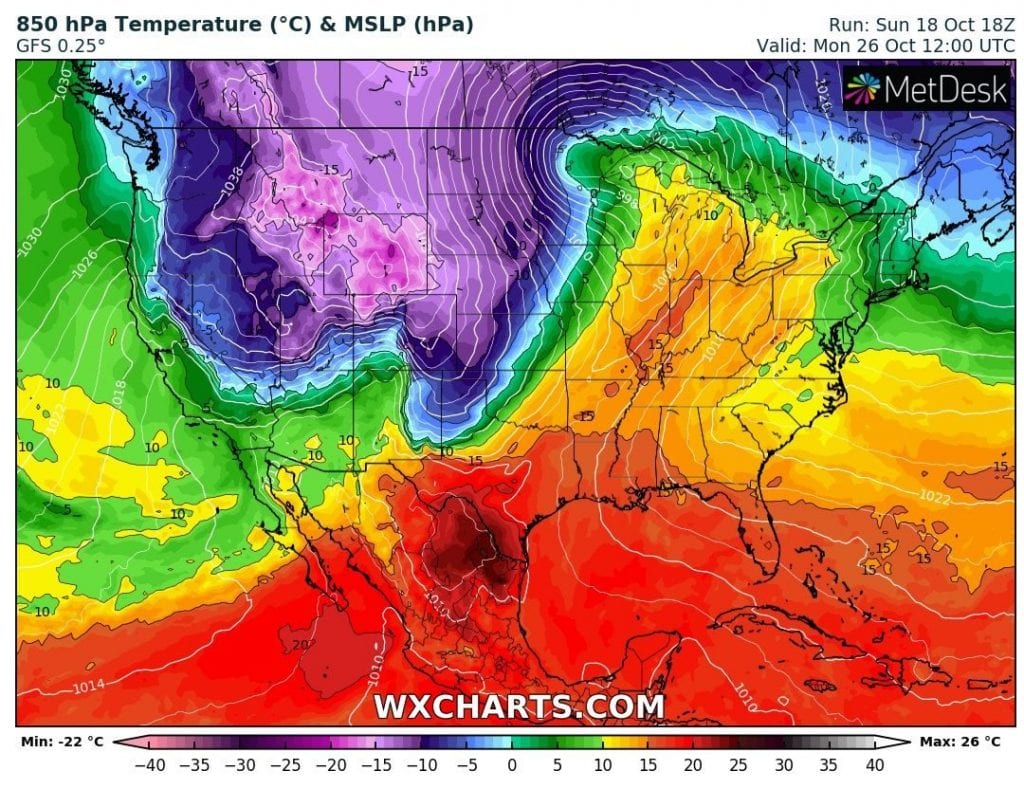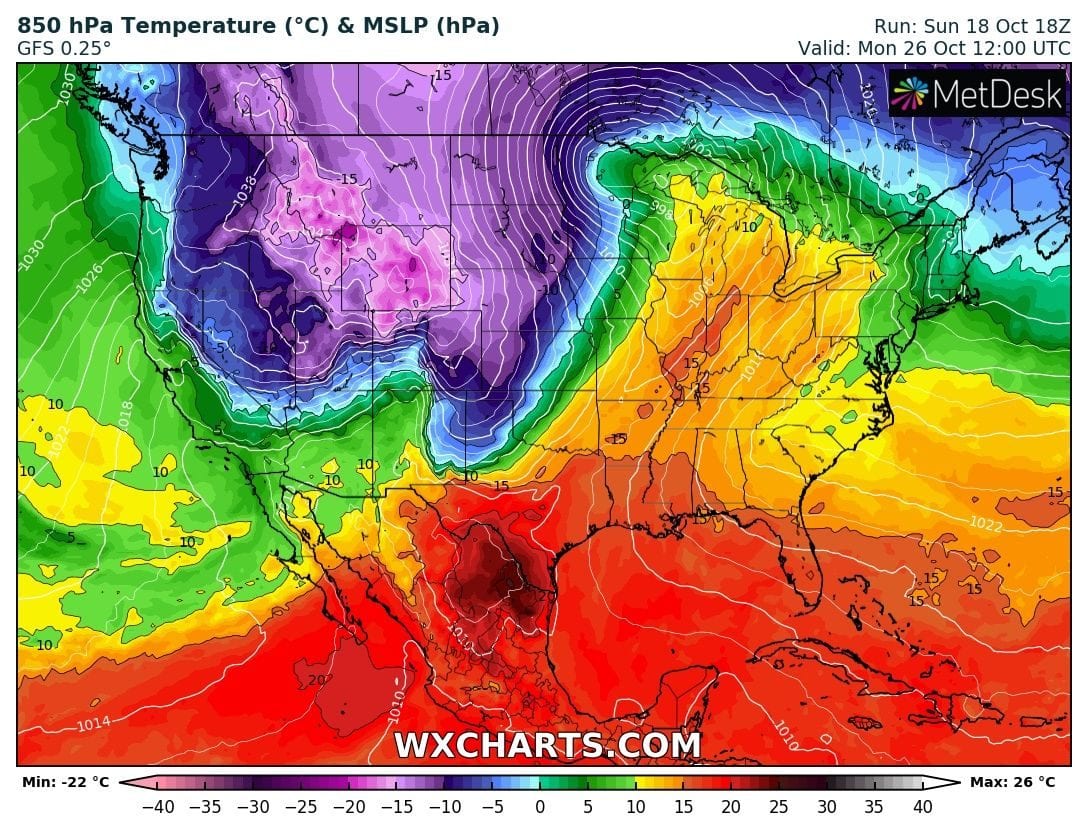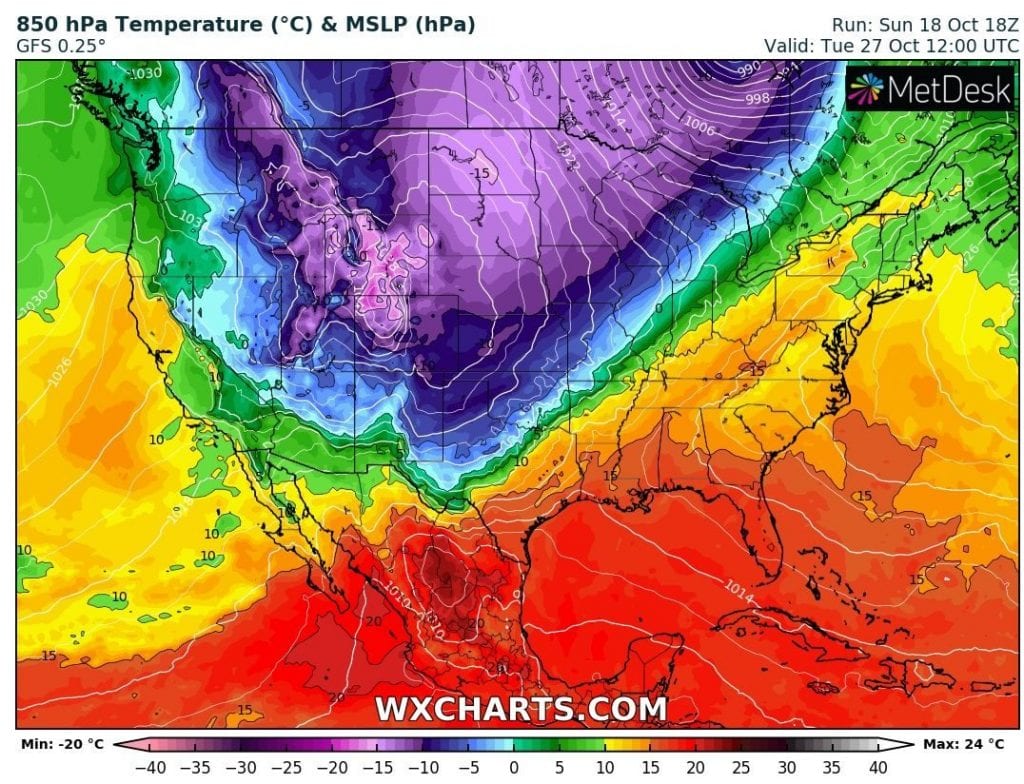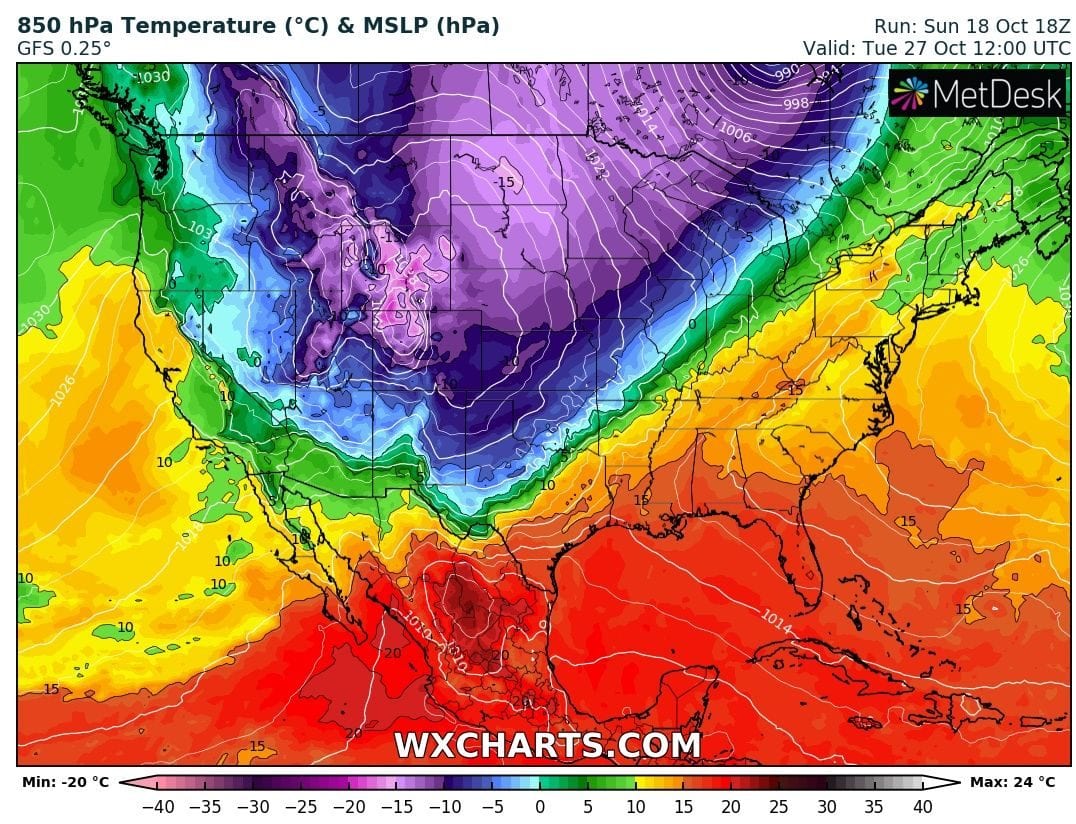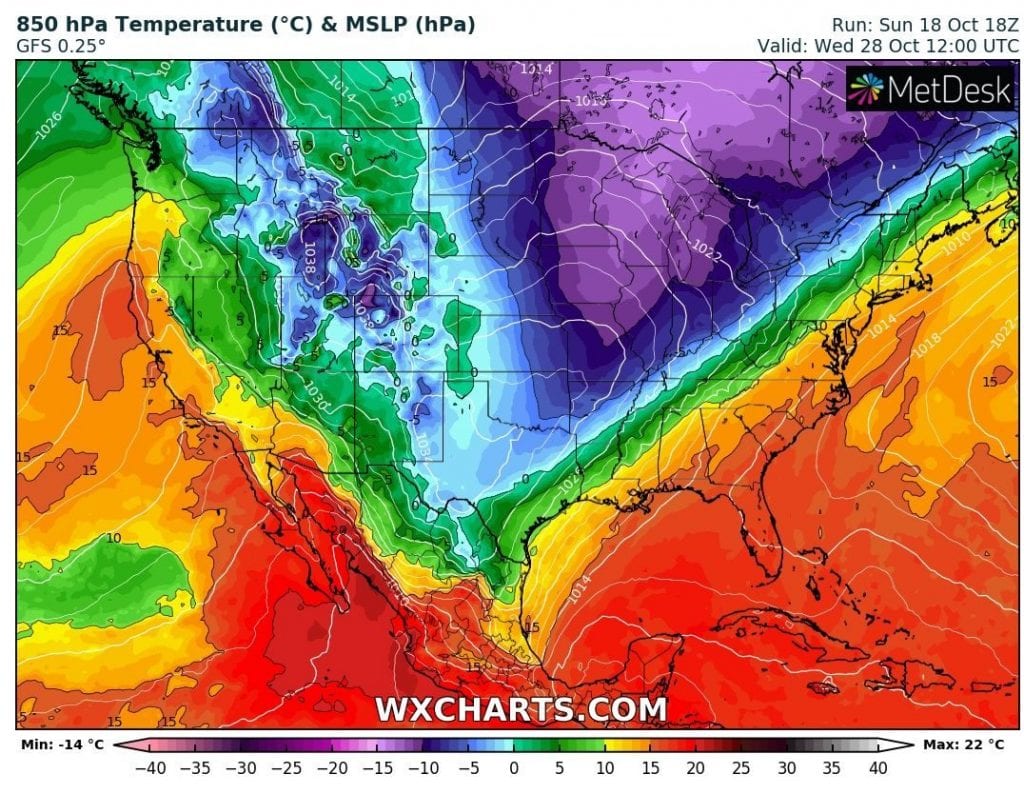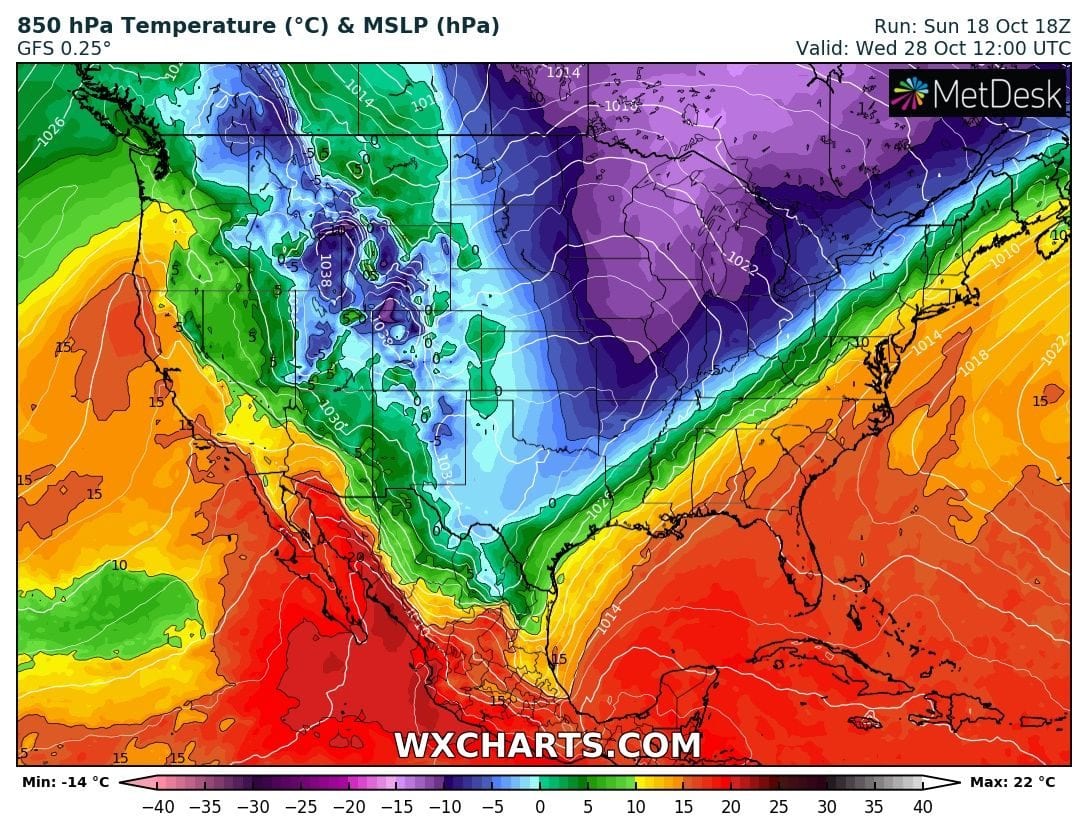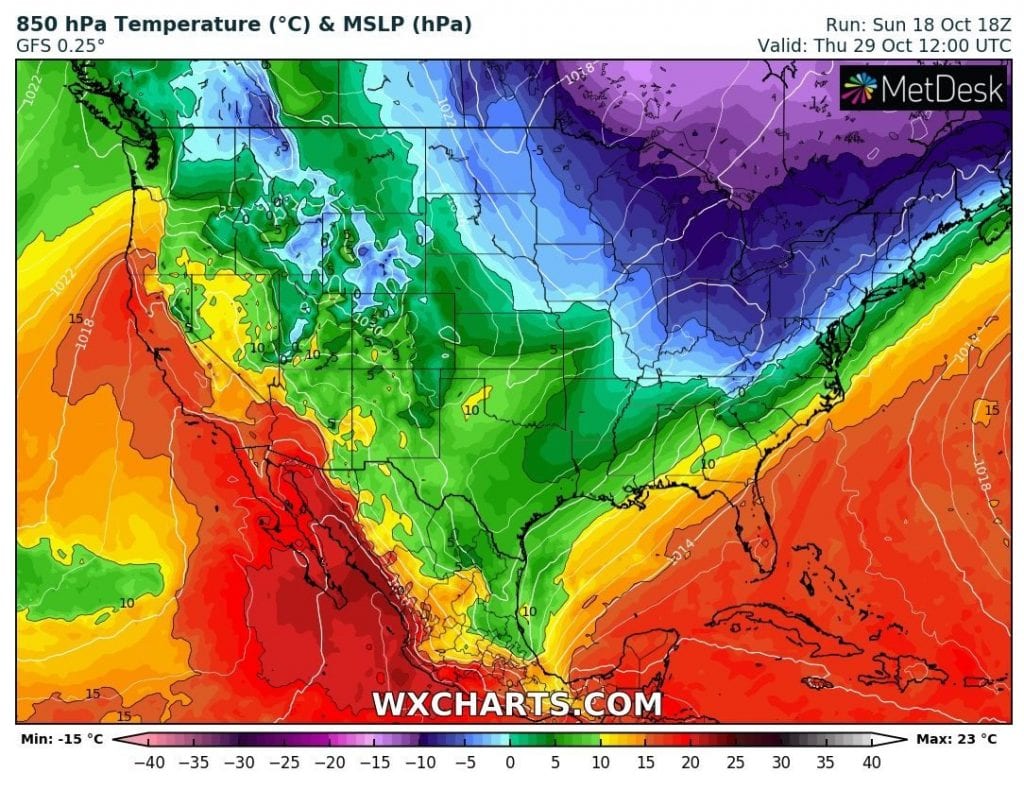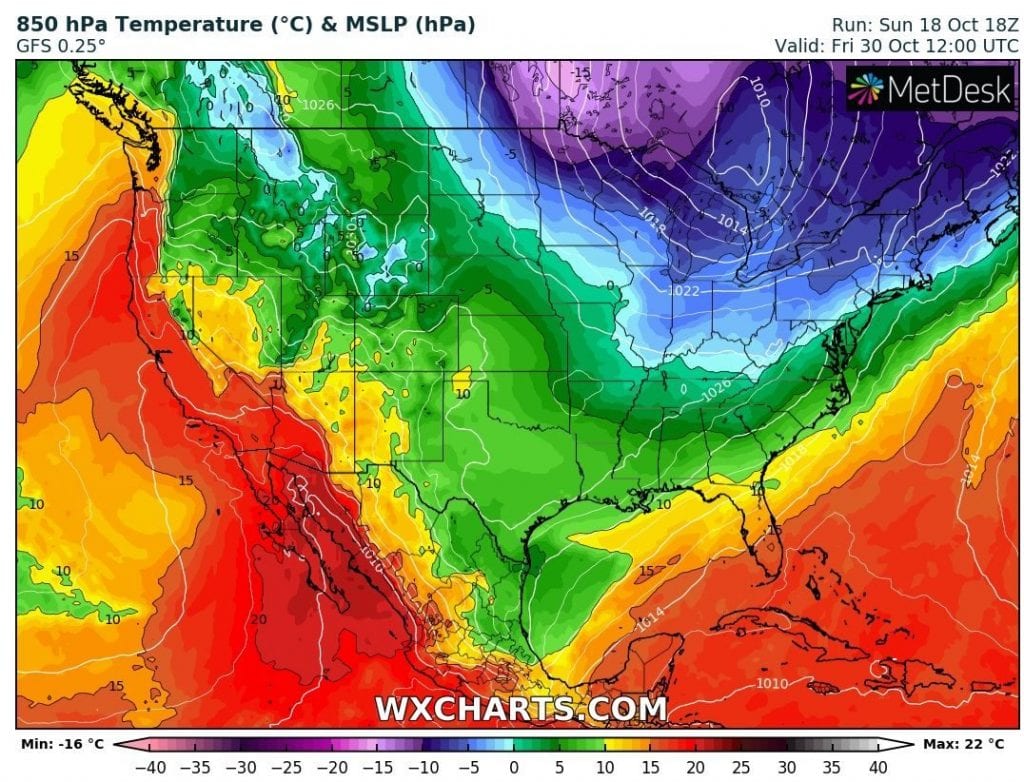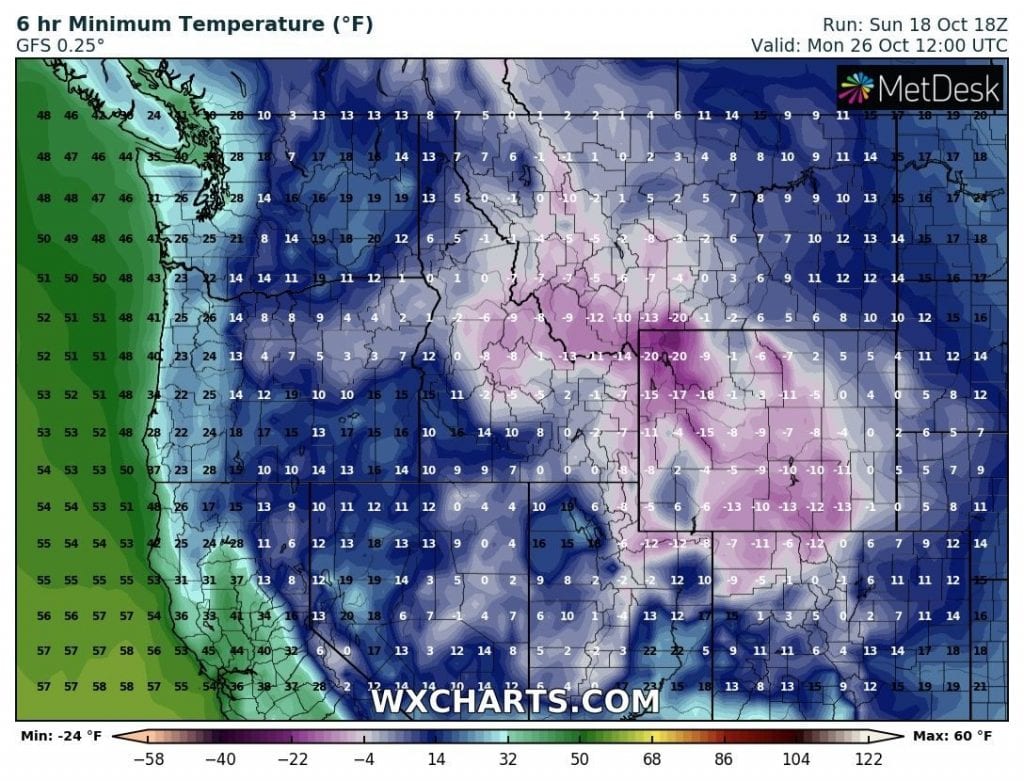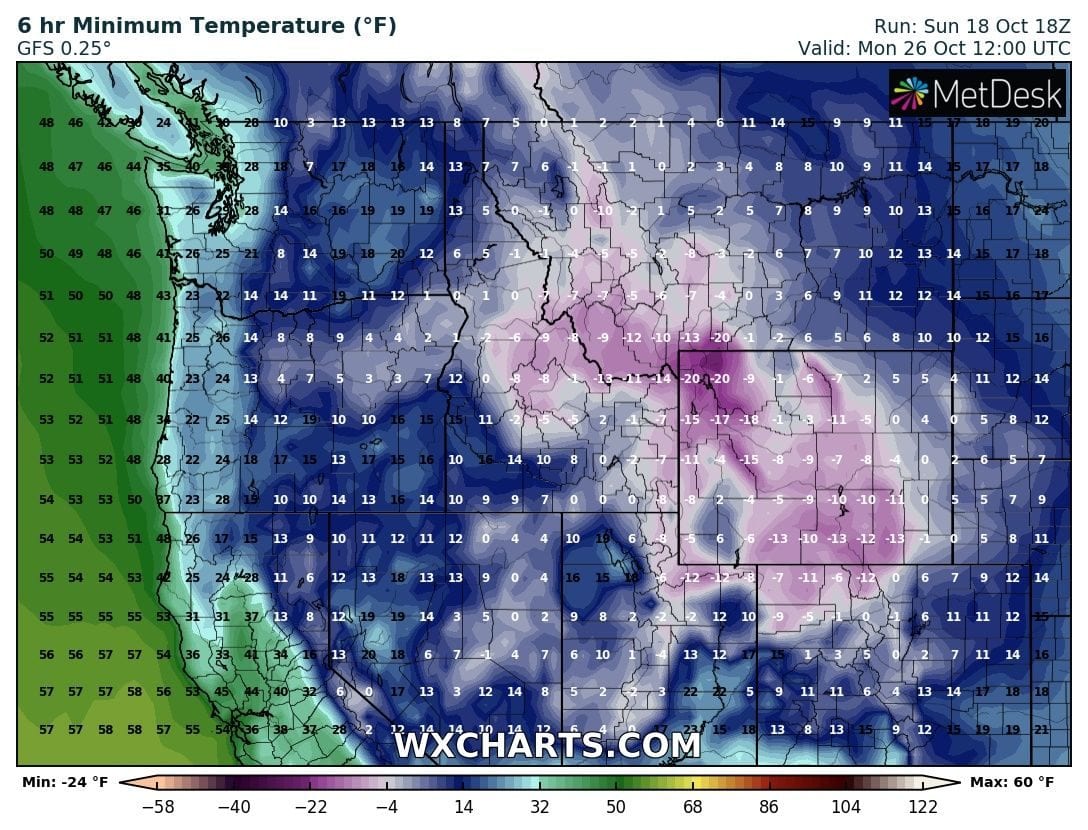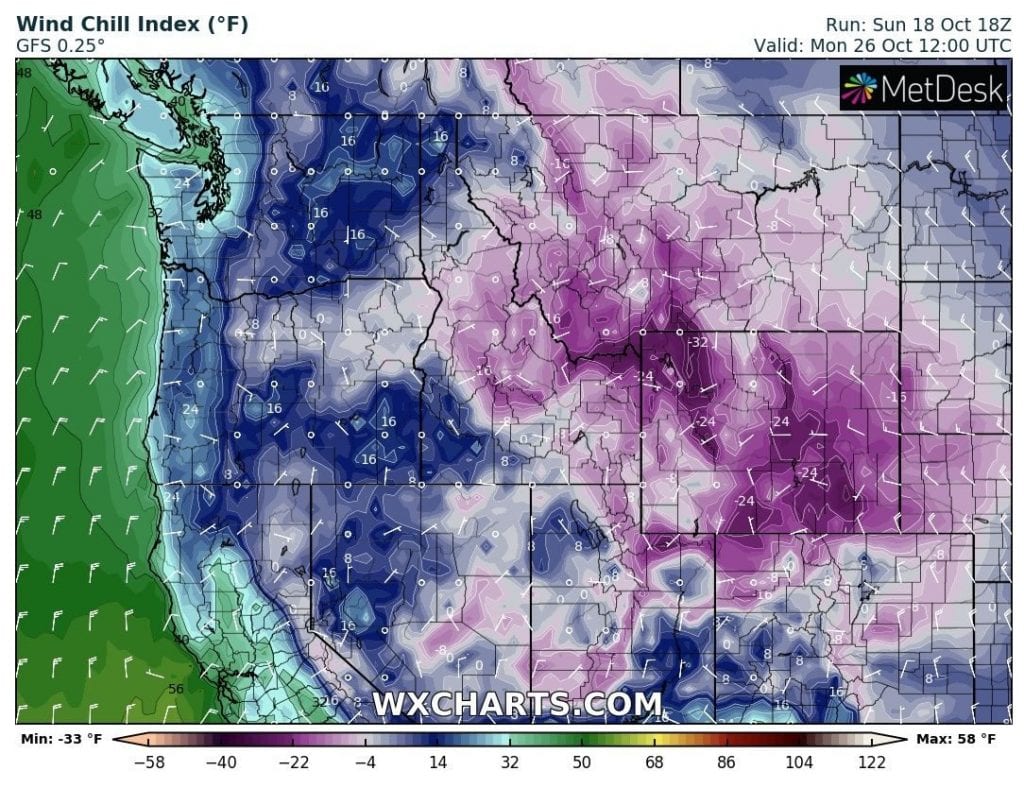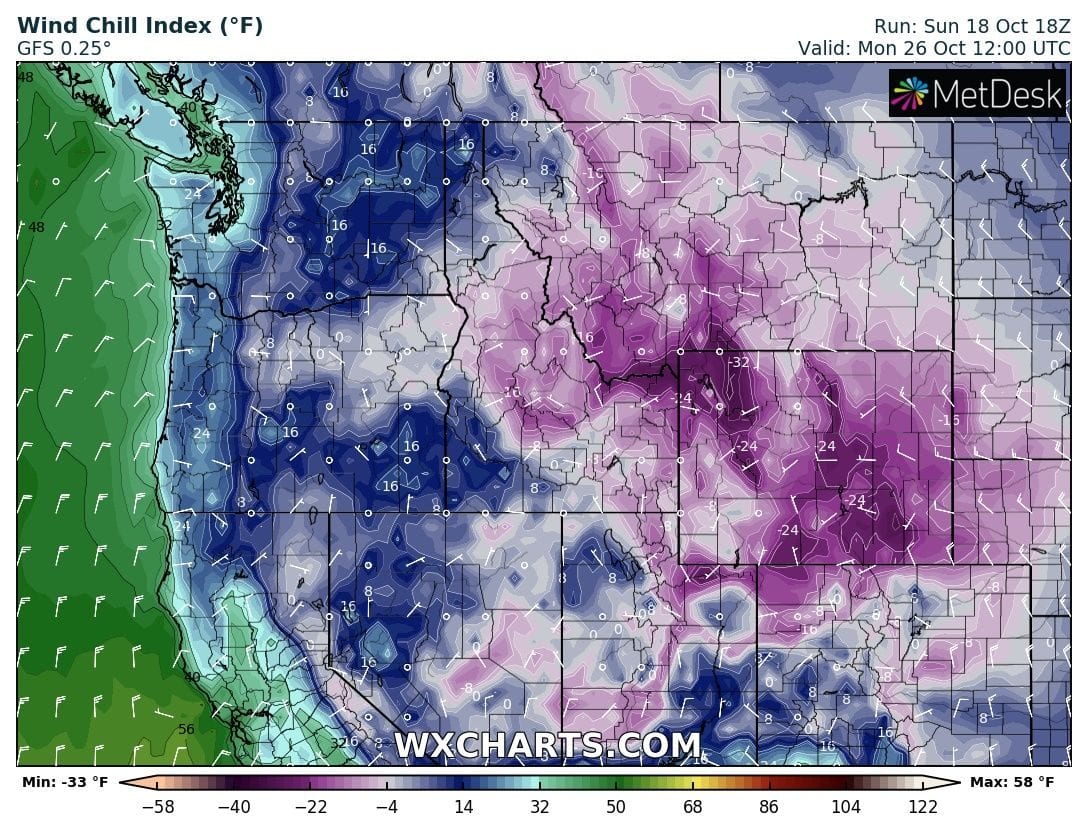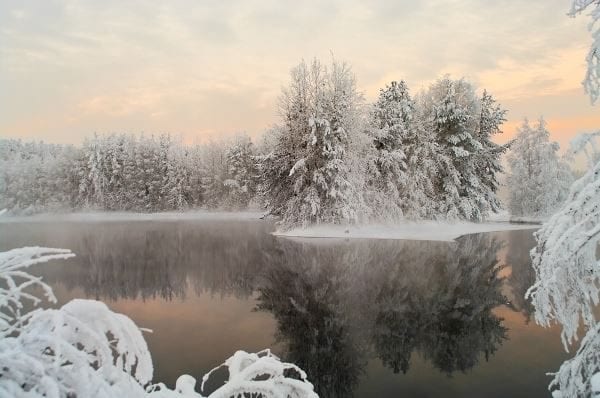 Monday and Tuesday, 19.-20. October in International Falls region /wxcharts.com: