Storm from Northeast and Great Lakes area will shift over northeasternmost parts of the USA and Canada on Thursday, 3. December 2020 and on its back side was flowing far to the south very cold Arctic air.
In Kansas and Oklahoma, regional blizzard has occurred, while rest of Midwest and too Southeast have reported severe frosts.
Meanwhile above and south-central parts of the USA on the back side of cyclone has flown very cold air, in Southeast was in 850 hPa relatively warm, but near clear skies, minimum temperatures have dropped very low.
The strongest blizzard conditions has been observed in Buffalo, Oklahoma, with 14 inches / 36 cm of snow. On the photos and videos in Infographics we should see effects of regional blizzard mainly in traffic and outdoor activities.
Very cold air has shifted to northern Mexico too on the front side of anticyclone over Rocky Mountains (1042 hPa), but in the middle of anticyclone above Southeast temperatures has dropped up to -8°C / 18°F, what is around 10°C below long-term temperature averages.
Interesting situation is possible during next week, with 10°C / 18°F below temperature averages in Southeast, but recorded +30°C temperature anomalies in Northern Plains.
The start of "mini Indian December summer" in Canada and its possible continuing in northern USA next week will be a topic of the next Mkweather article.
Winter forecast for USA, Canada and Europe you will find on /https://mkweather.com/2020/11/24/winter-forecast-2020-2021-final-outlook// and on Friday / Saturday 4.-5. December will be on Mkweather updated First Christmas forecast for the USA and Canada.
Infographics: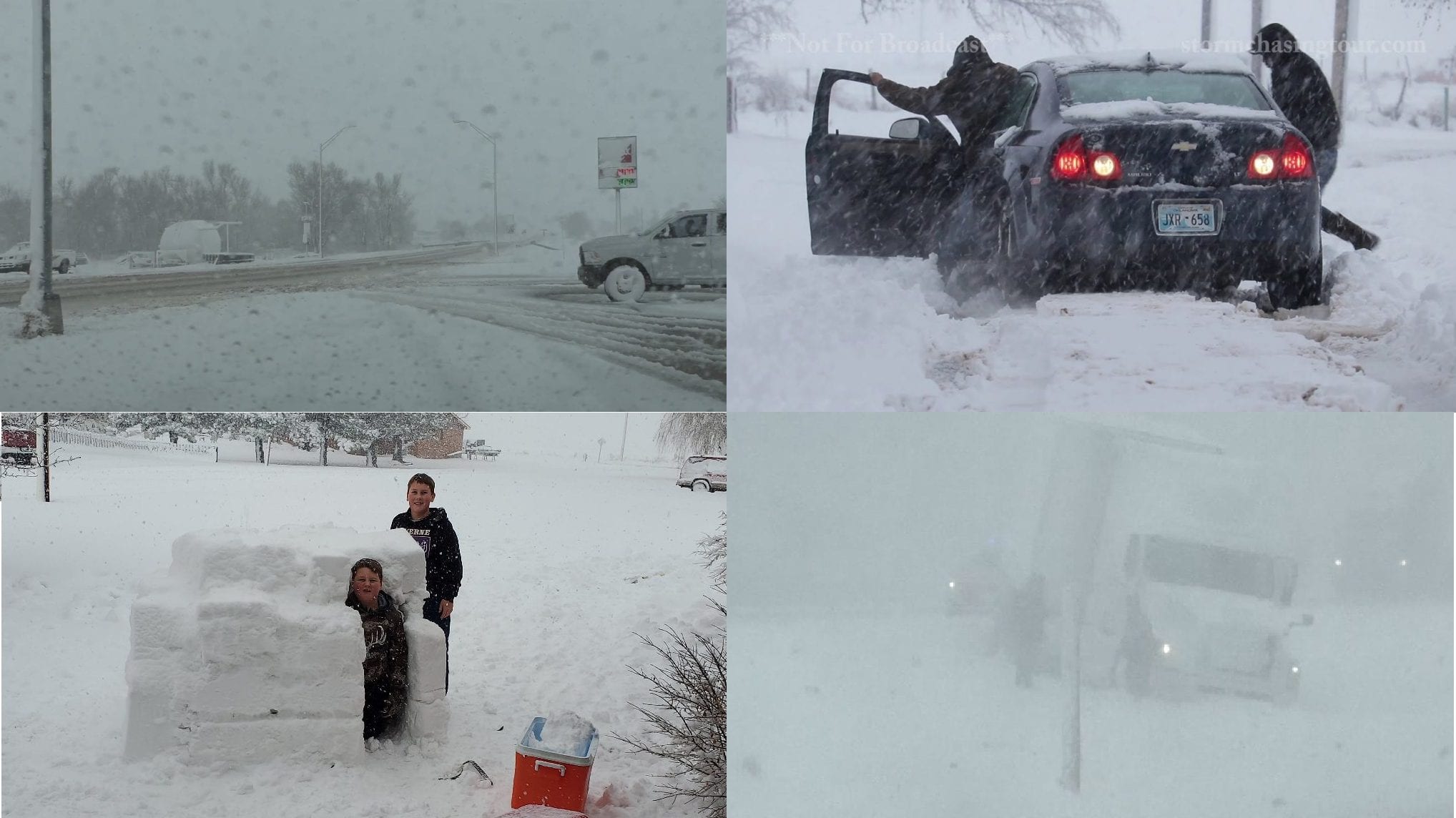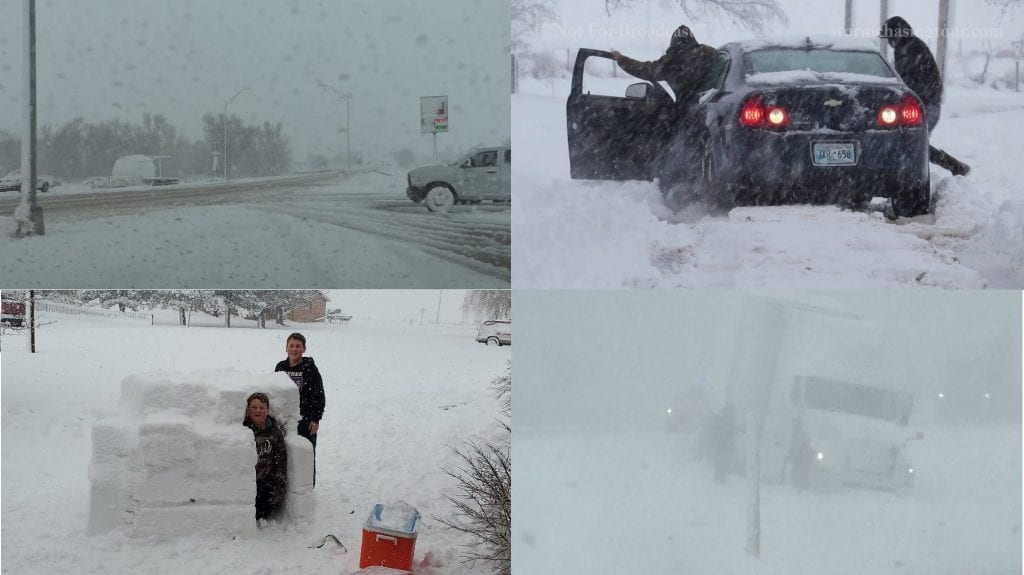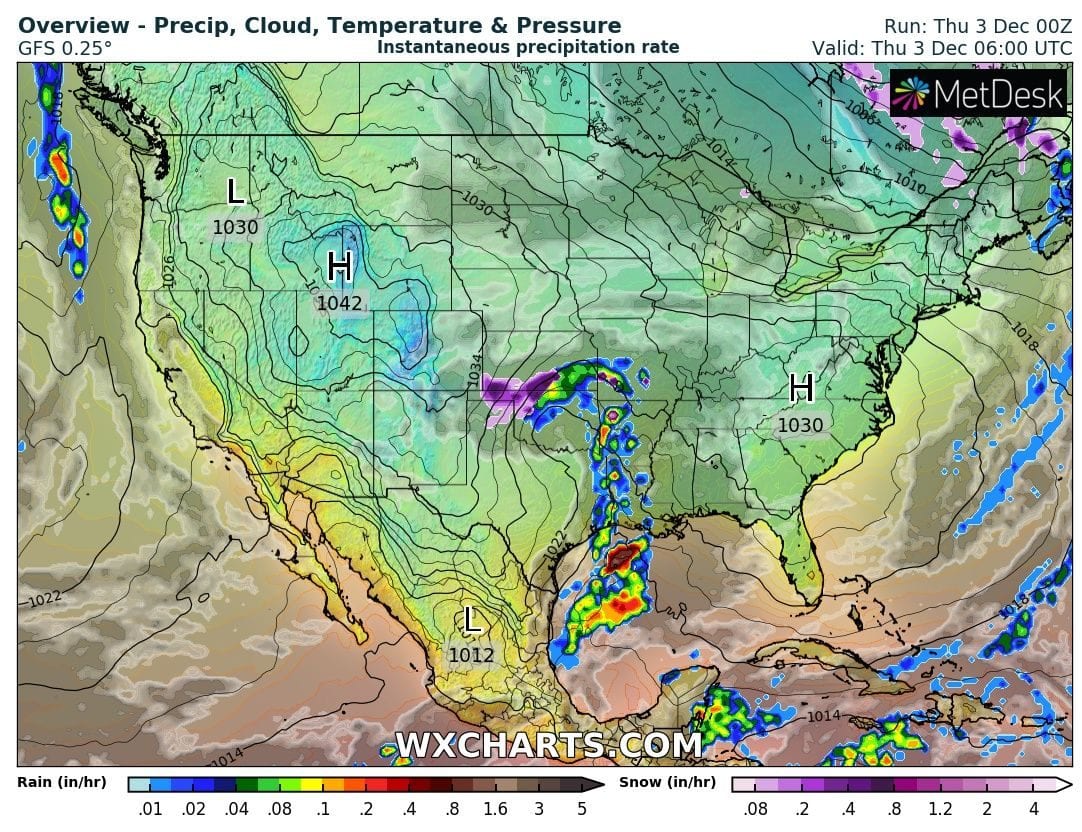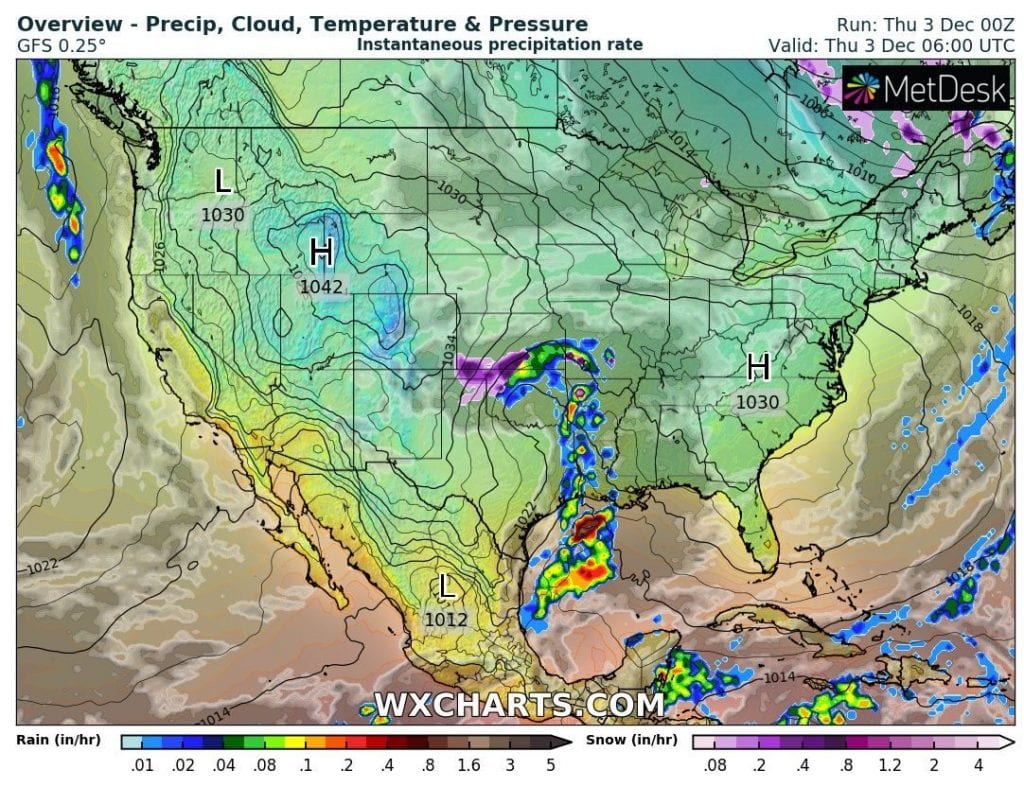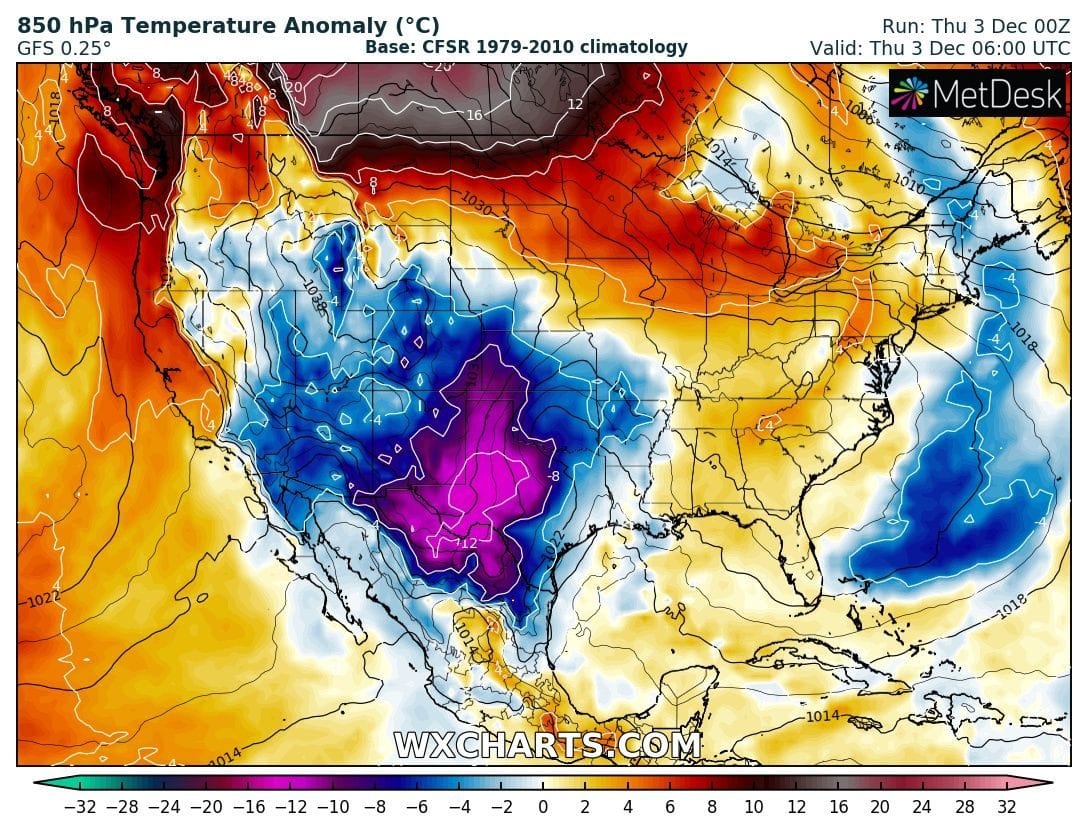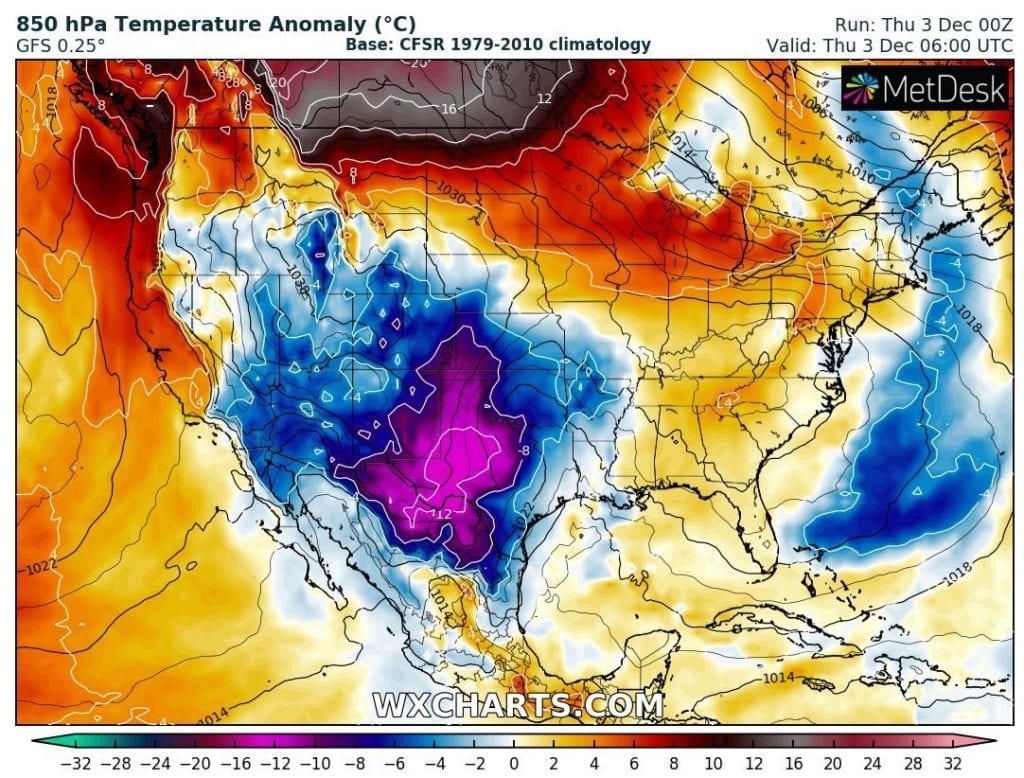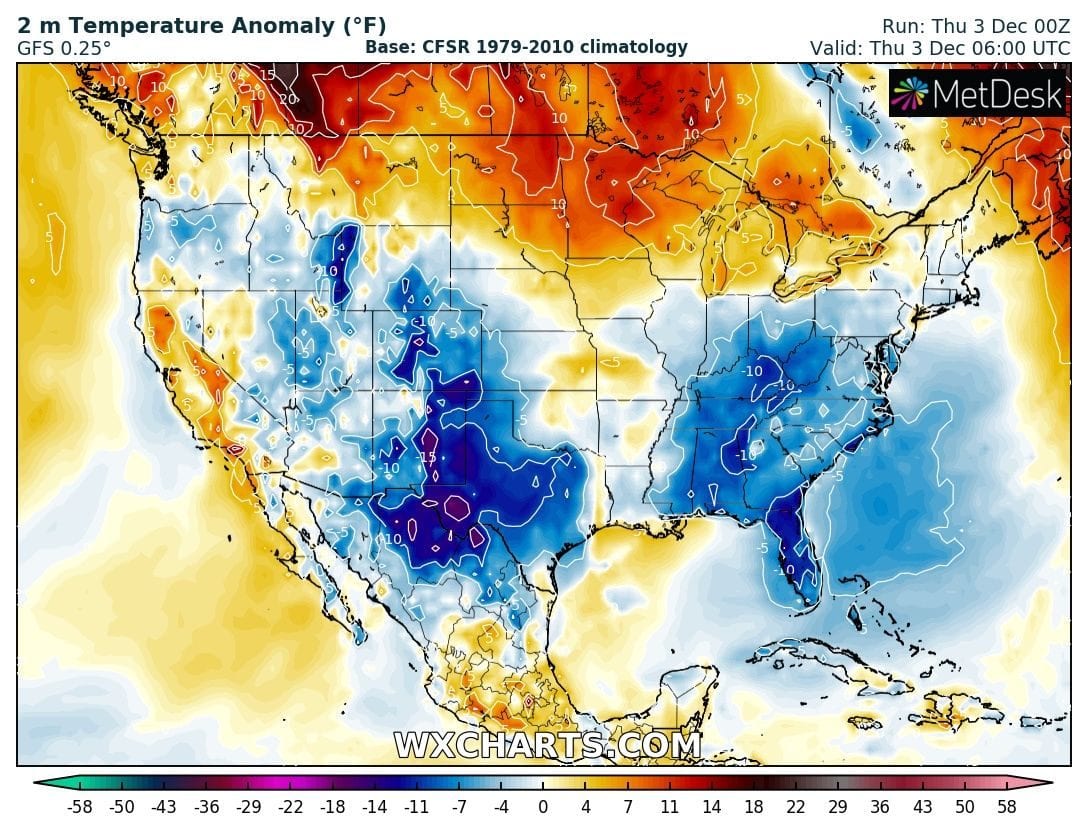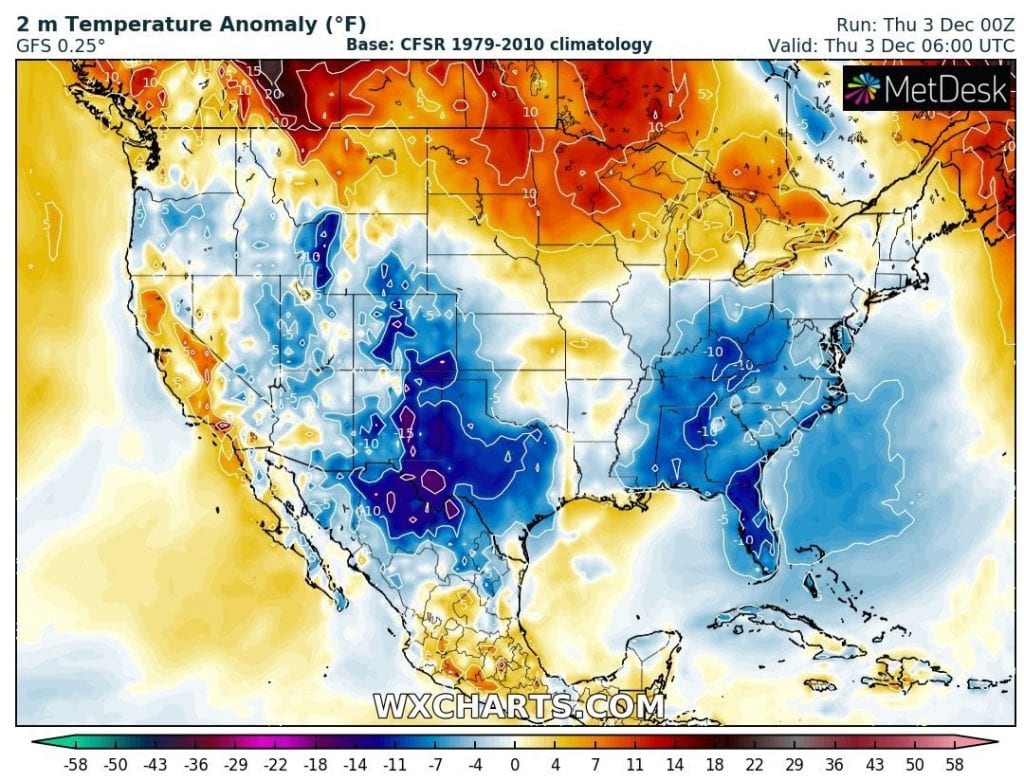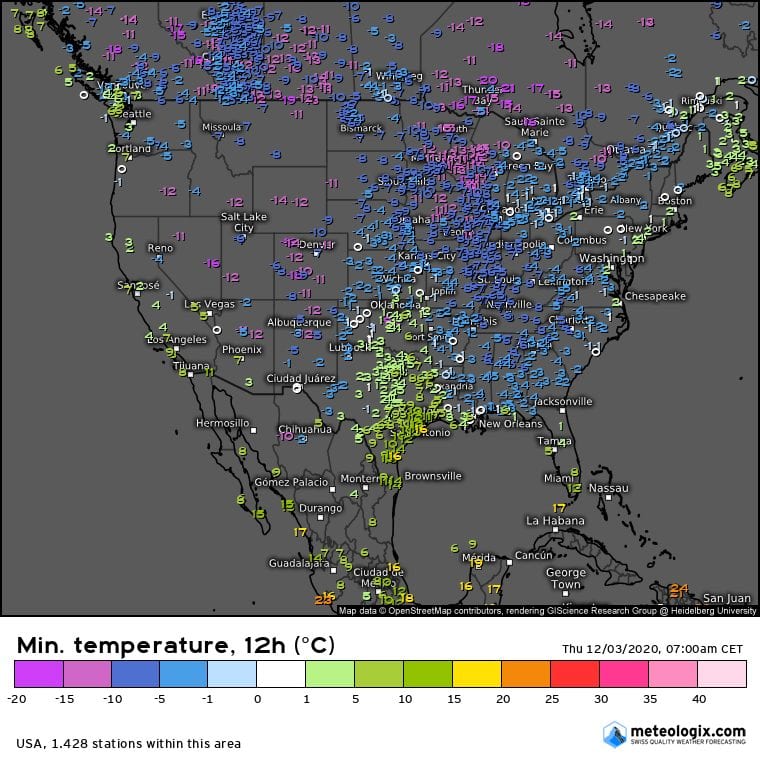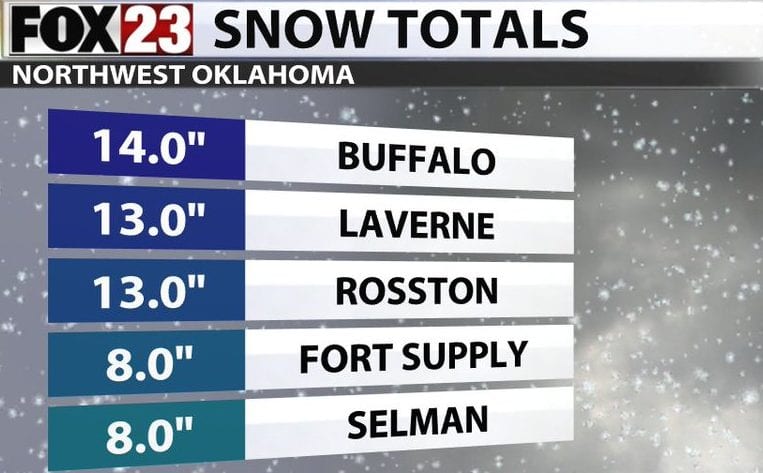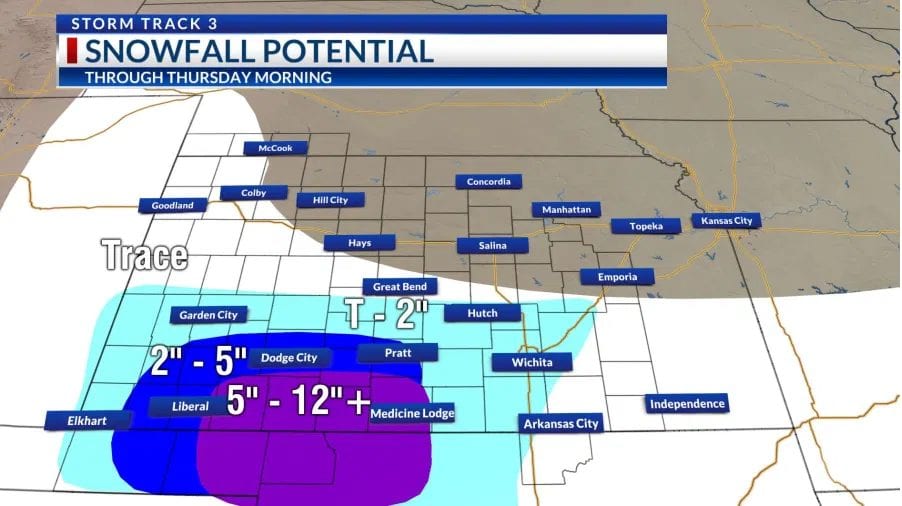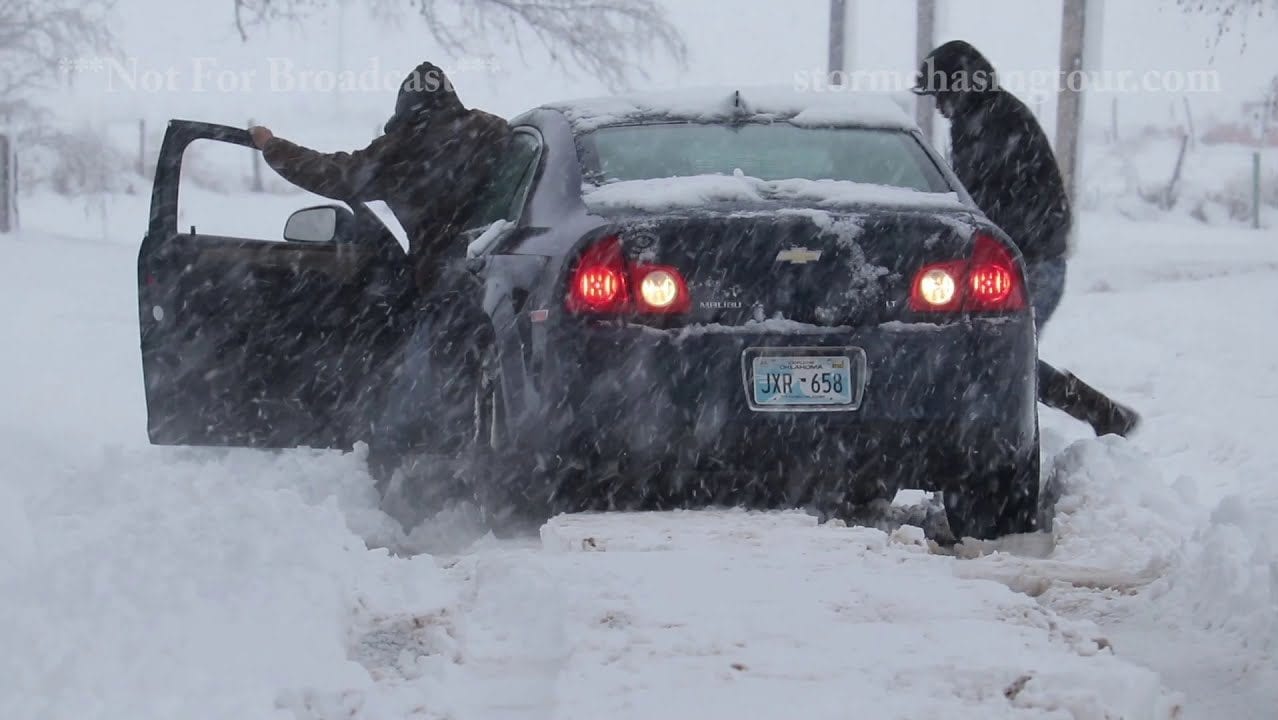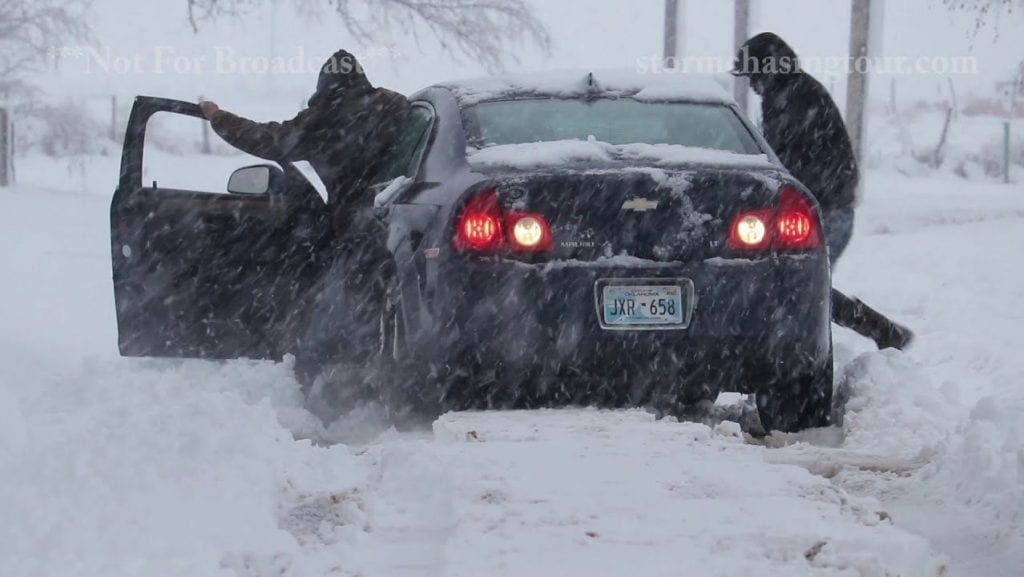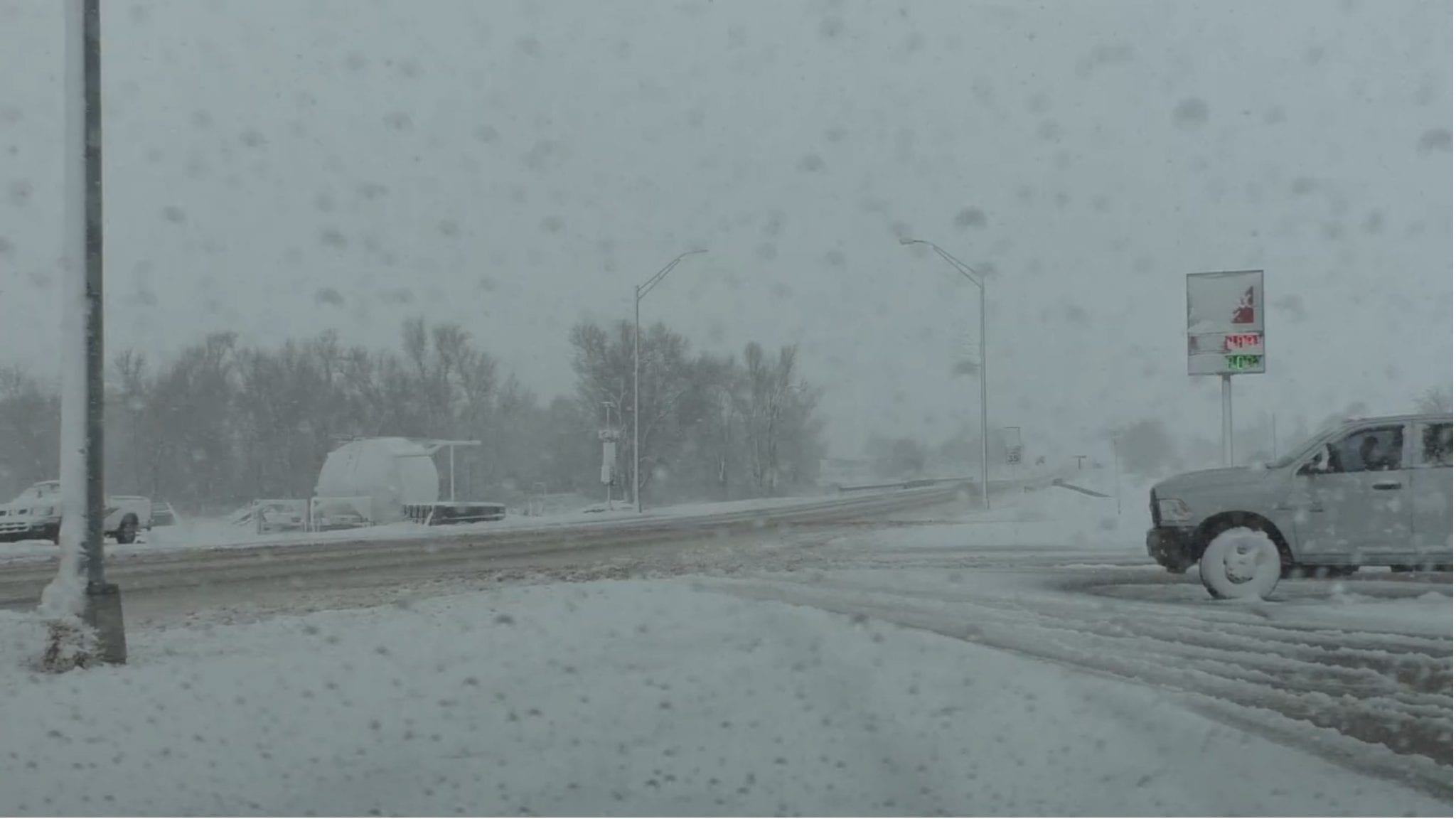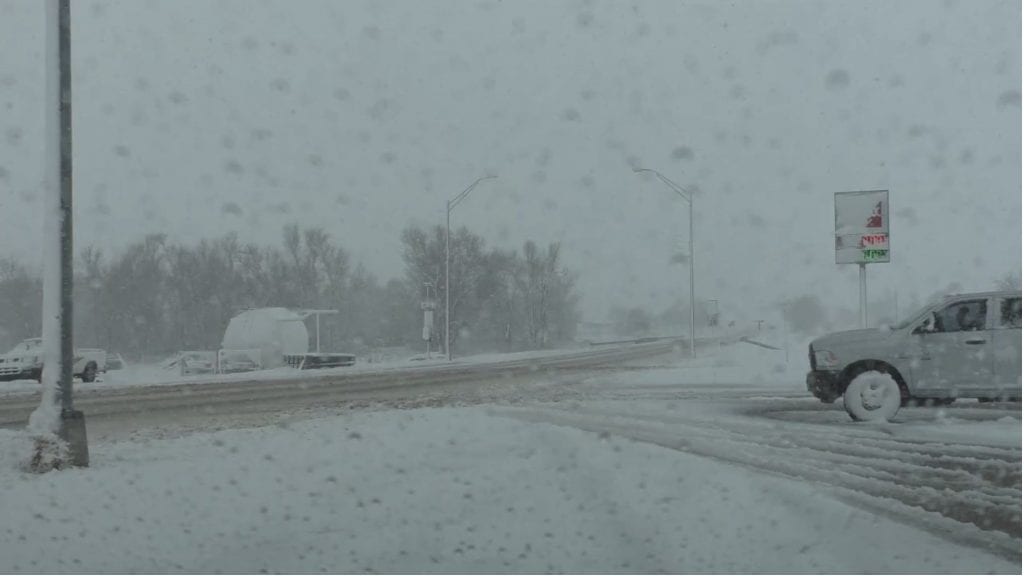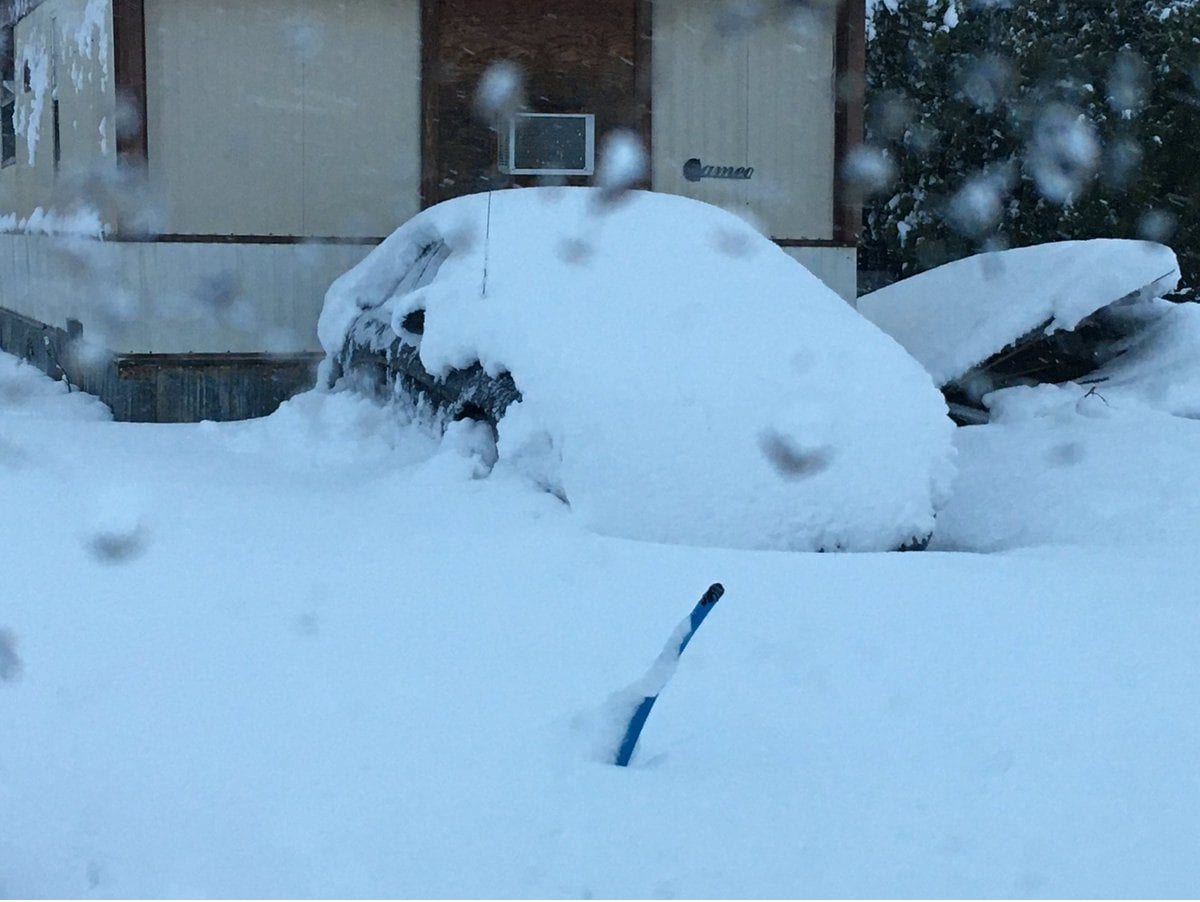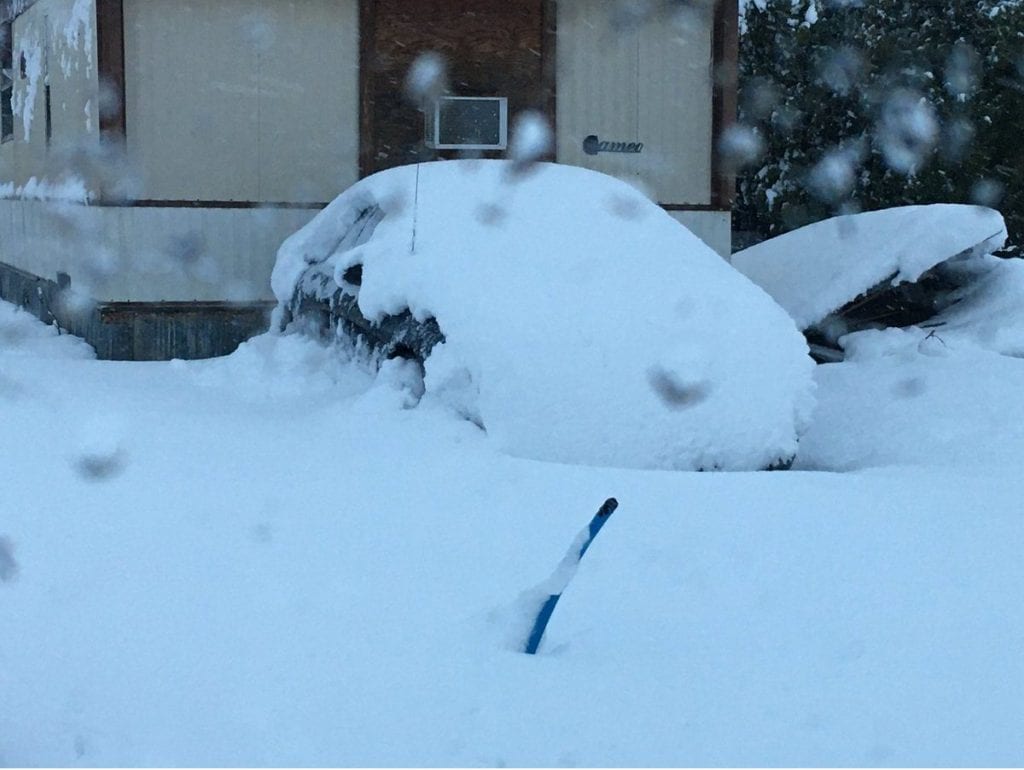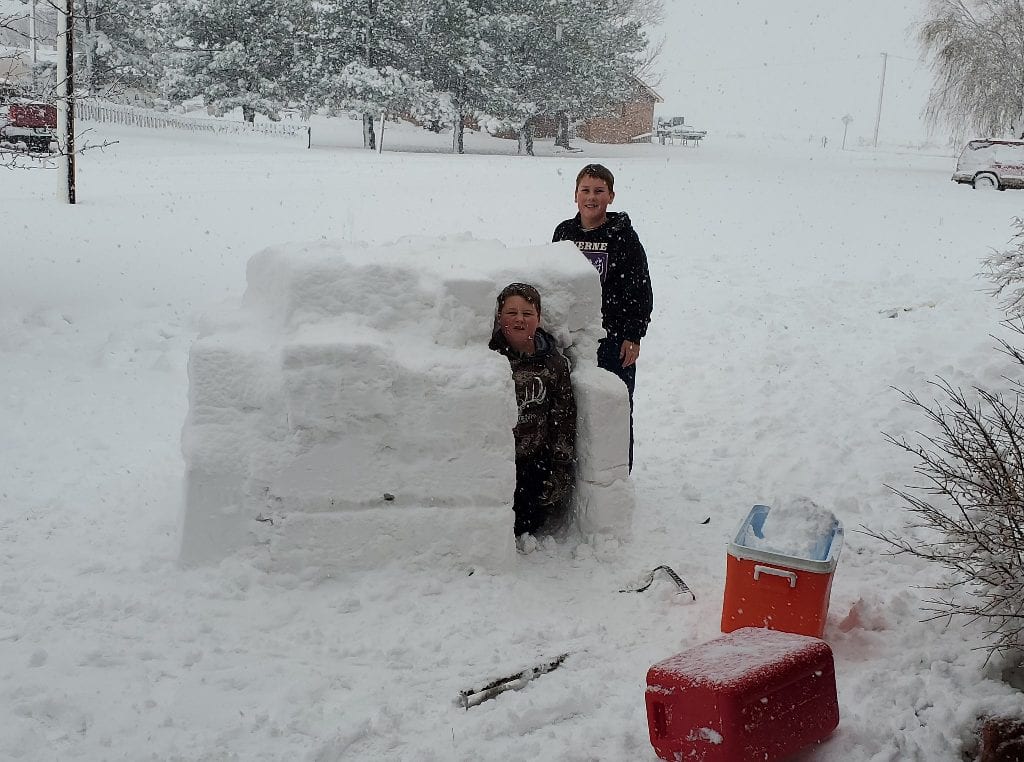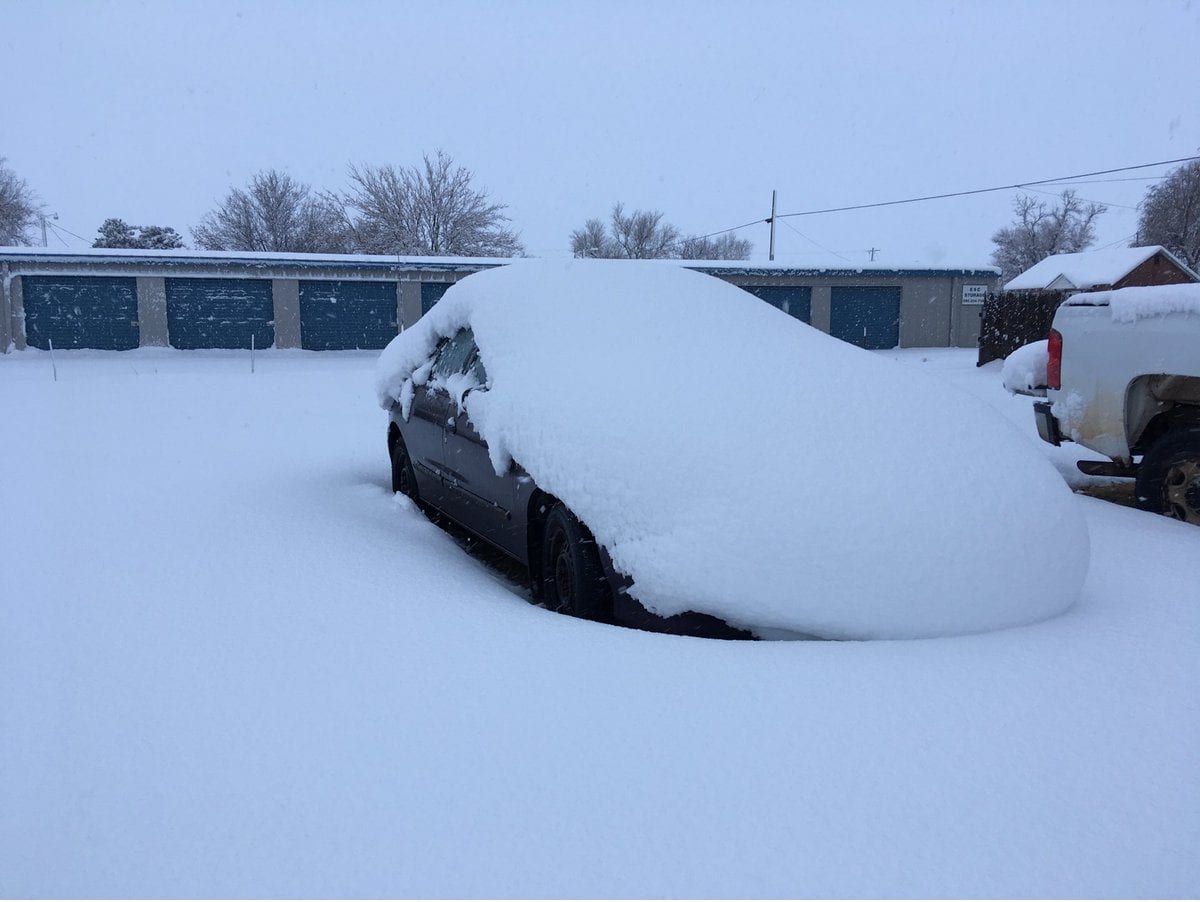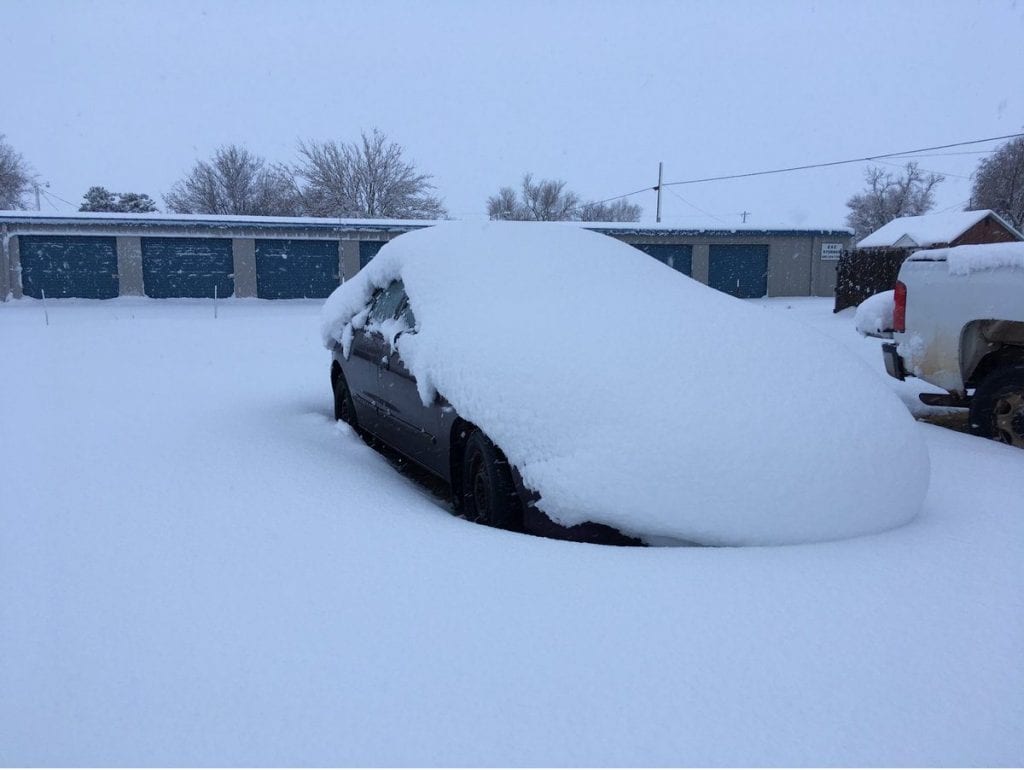 Read more:
(Visited 48 times, 1 visits today)