Last period, heavy rains hit western and southwestern Europe, including the UK /https://mkweather.com/2020/12/21/dramatic-floods-in-the-uk-and-heavy-rains-winds-in-western-europe-forecast//, but too the Spain.
Rains and winds have bothered around the weekend France, Benelux, Portugal or Norway, too.
The worst situation was in Wales, southwestern England and southern Spain – in Barcelona and Valencia region with severe floods.
The Catalan meteorological service (Meteocat) has issued a warning for the accumulation of rains of more than 200 liters per square meter in 24 hours in cities of the Metropolitan Area of Barcelona on Friday, 18. December and after warnings, extreme floods hit Montcada i Reixac and other municipalities of the Vallès Occidental.
Floods were observed in Valencia region, too.
Before heavy rains and floods, very high temperatures were observed not only in Iberia, but too in many parts of Europe during a week before Christmas 2020 /https://mkweather.com/2020/12/21/almost-a-new-winter-temperature-record-for-scandinavia-norway-186c//.
Outlook for the Spain, and whole southwestern Europe is winterly – with cold blasts, next rains, frosts or snow across Iberian Peninsula until 7. January thanks to SSW (Sudden Stratospheric Warming), Atmospheirc blocking and transition to NAO- phase.
The worst situation with floods should be in Andalusia and northern Spain, with neighboring parts of Portugal, too.
In northern and central Spain, severe frosts or snow accumulation should appear after shift of Polar or Arctic jet southward. Already on 26. December 2020, extremely cold air, around -8°C in 850 hPa should arrive above northern parts of the Spain.
Strengthening of a winter conditions is expected between 23. December 2020 – 22. January 2021 in all Europe with expected peak of Winter 2020/2021 /https://mkweather.com/2020/12/22/january-2021-forecast-for-the-world-from-ecmwf//.
Next floods are forecasted not only for the Spain, but too for Italy, Adriatic and thanks to NAO- in northwestern coast of northern Africa, too.
Other parts of Europe should surprise strong frosts or snowfall during next month.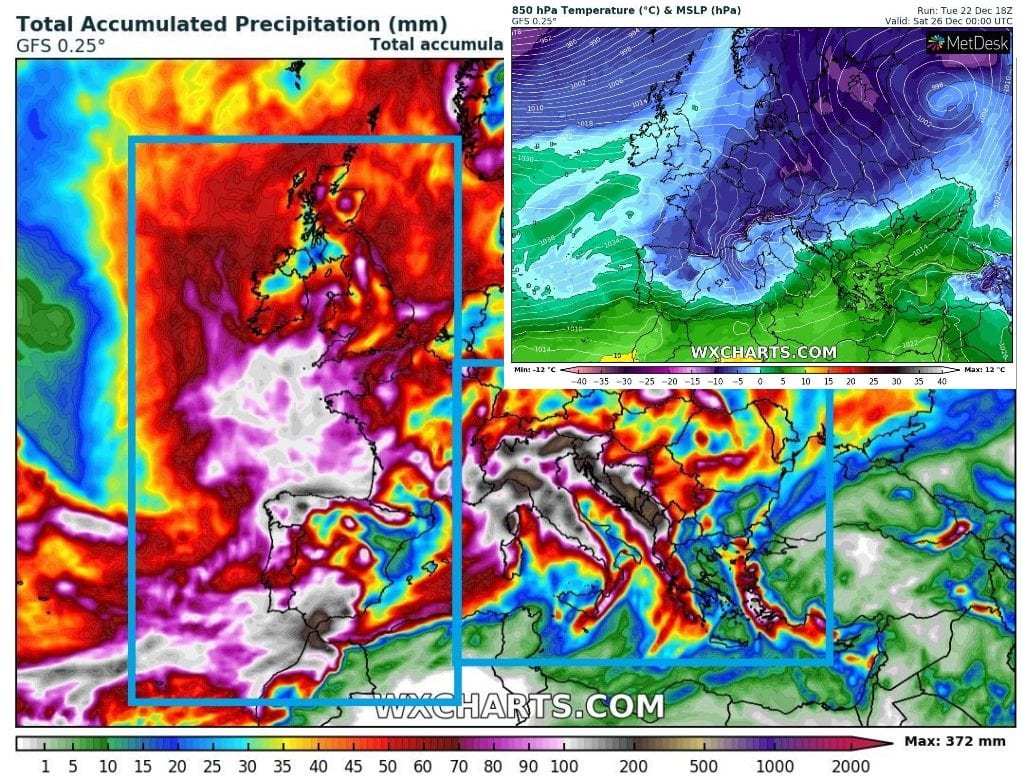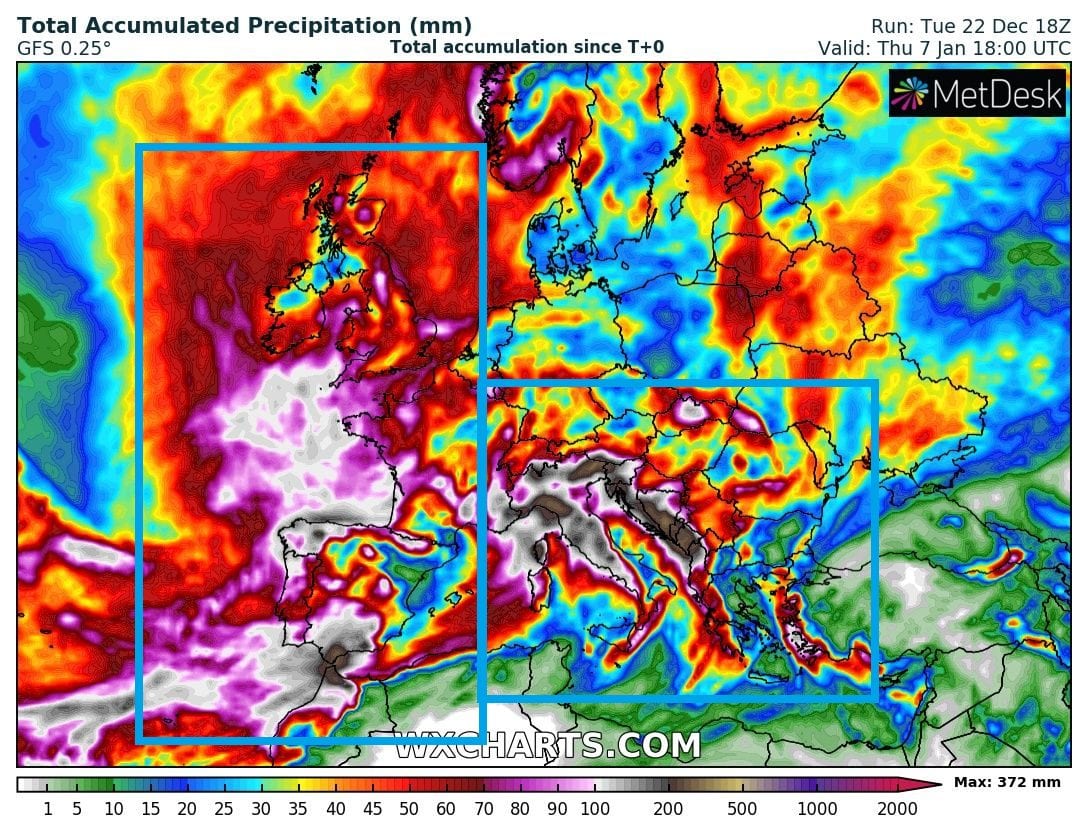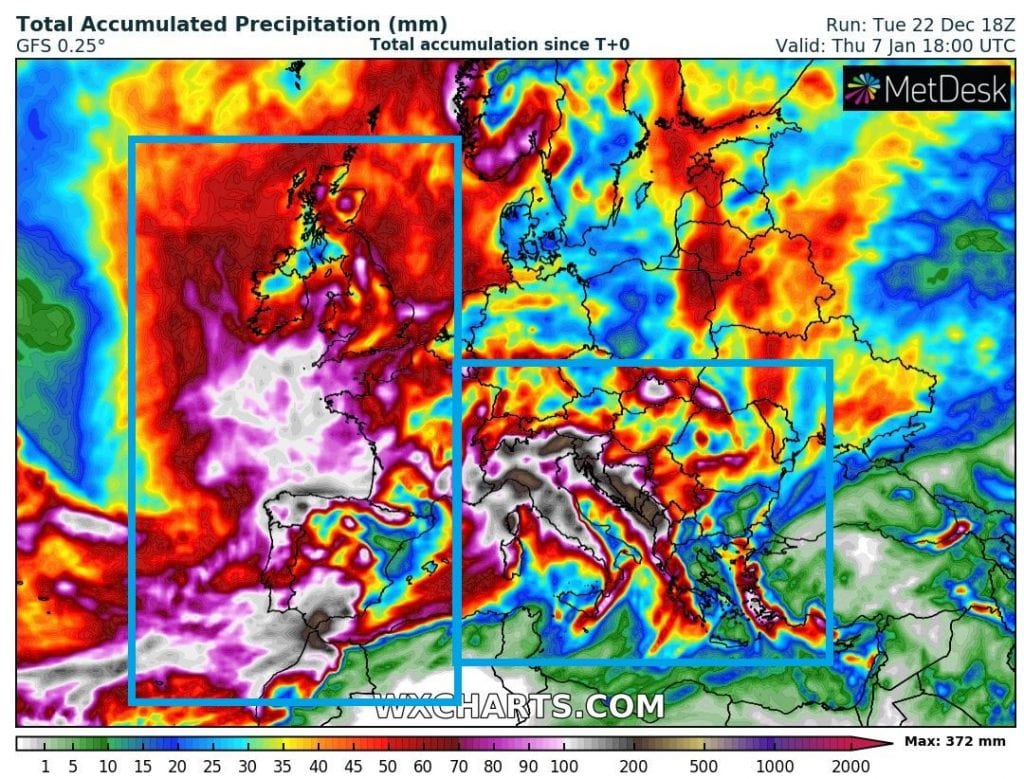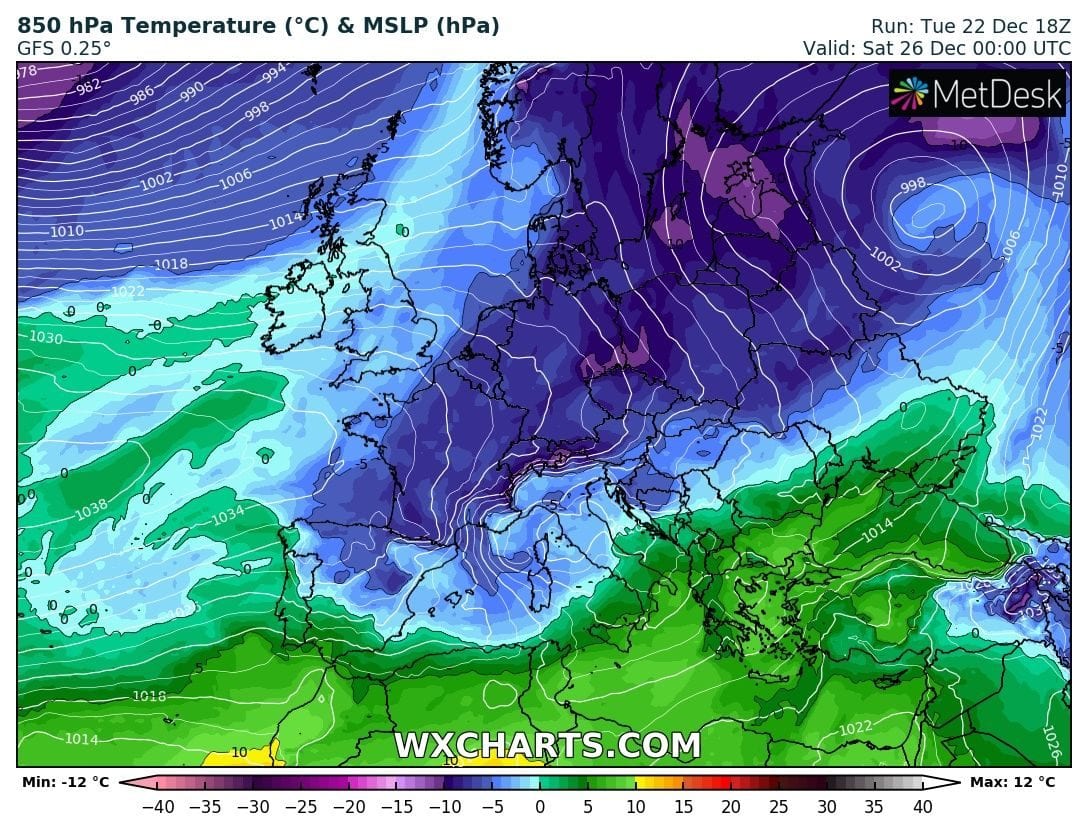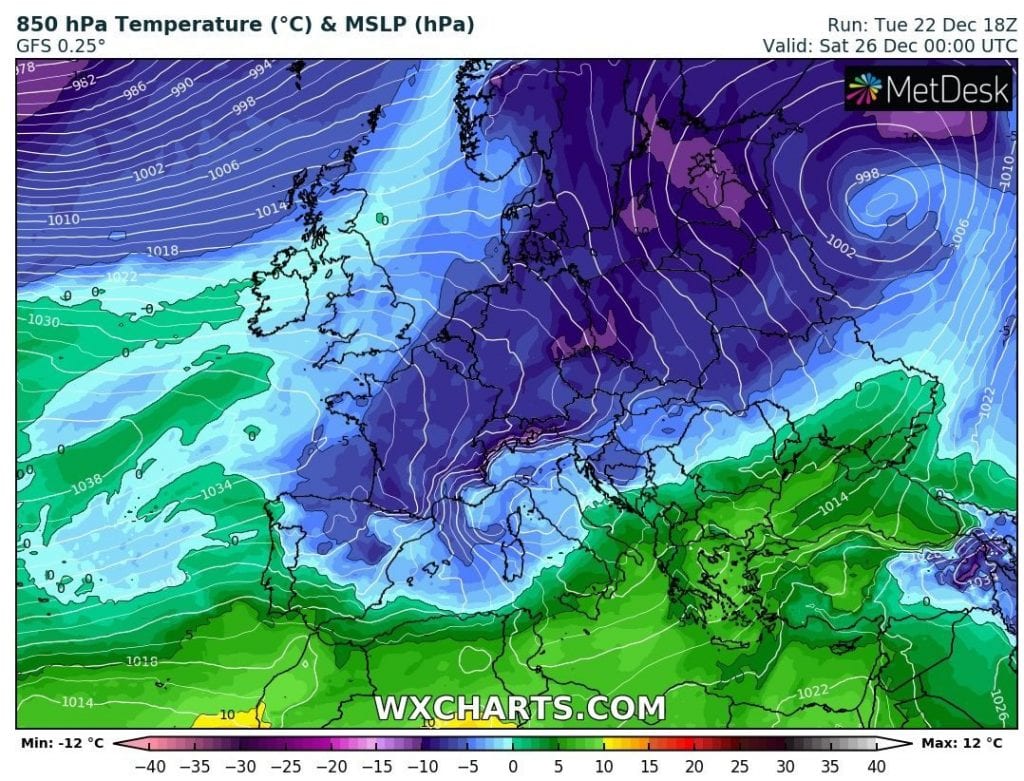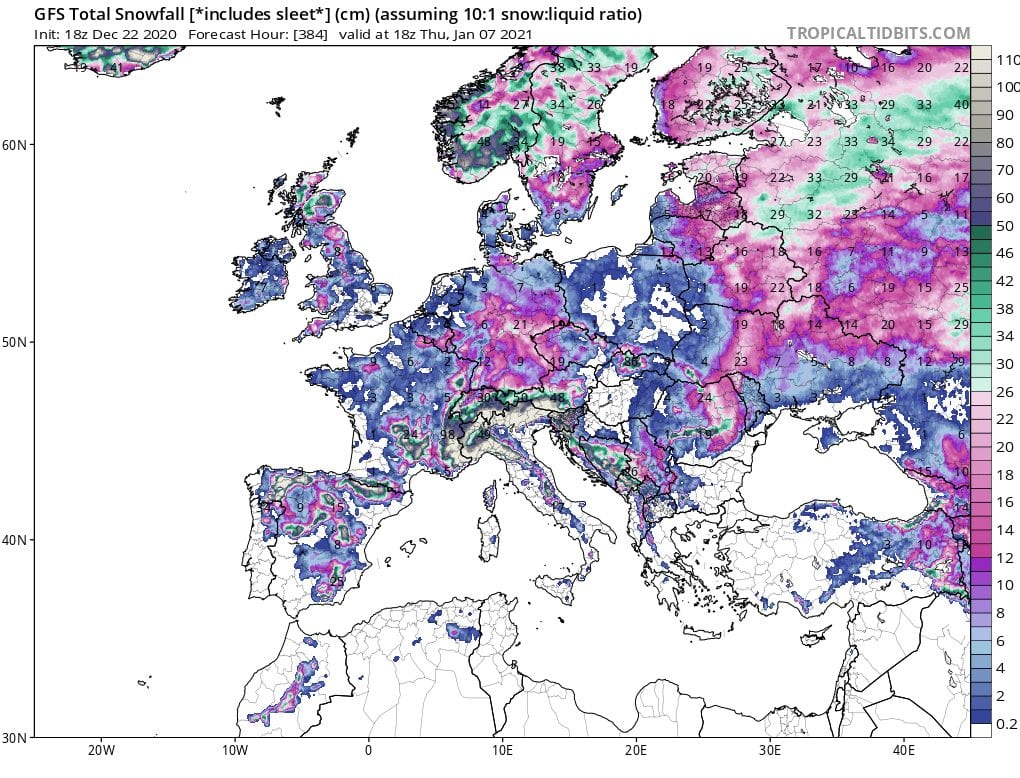 Read more:
(Visited 57 times, 1 visits today)