Spring 2021 forecast for Europe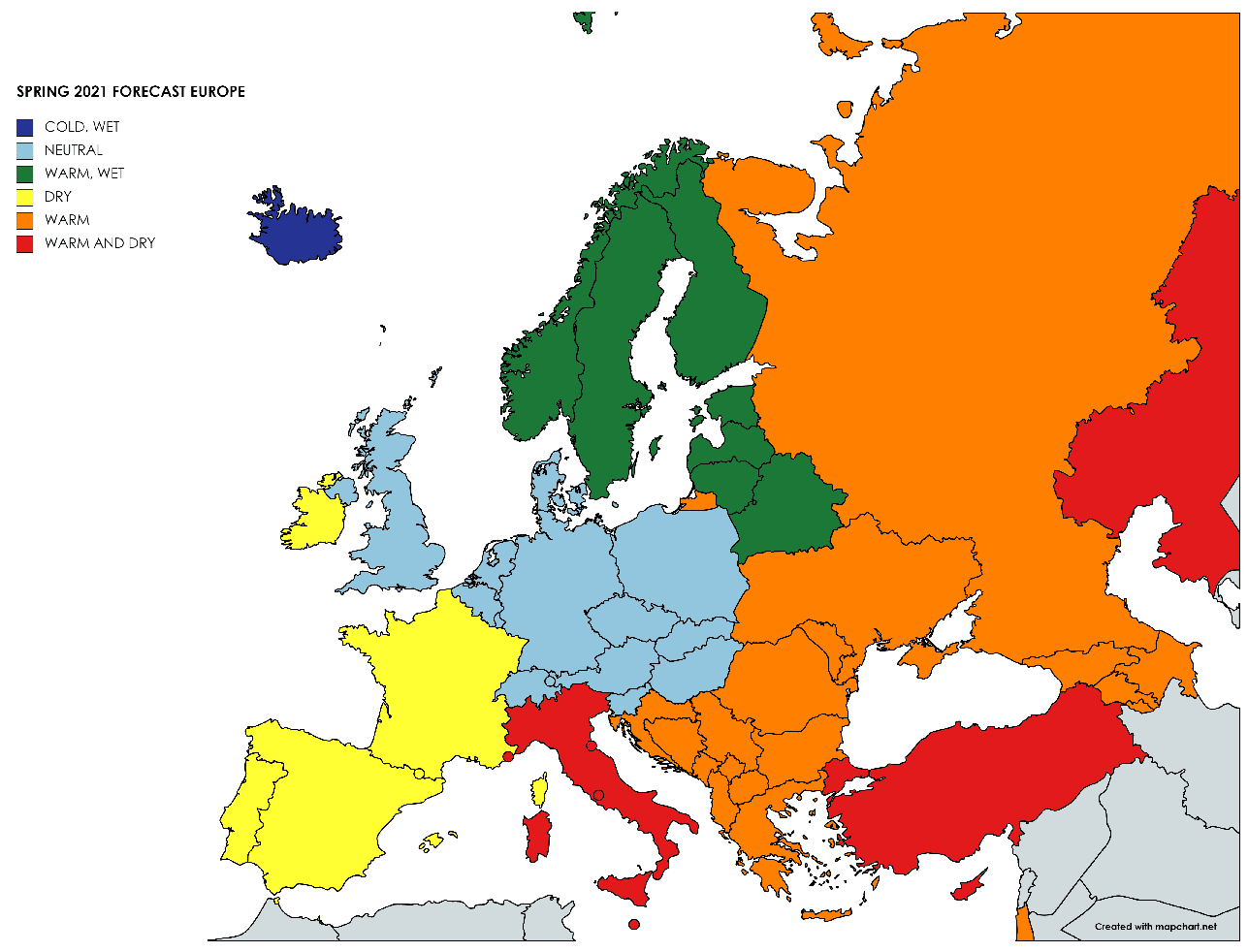 Winter 2020/2021 surprised with long and strong, almost 2 months persisting cold weather, with Siberian cold blasts, which were coming cca 1 month longer, such was forecasted almost in all previous climatological outputs for Winter 2020/2021 for Europe (and Asia, North America and northern Africa).
Reason of this behavior was anomlous SSW, which started in late December 2020 and continuing until mid-February 2021, with prolonged AO- and NAO- phases. Important factor of colder weather of these months is too peaking La-nina, which brought the coldest planetary temeprature anomalies for last minimally 7 years.
Now, finally circulation changed to Spring-favour NAO+ phase, but during the first March 2021 half, cold winter very probably return and in May 2021, stormy period of Central-European monsoon is expected.
How will be Spring 2021 according to current climatological outputs for MAM (March, April, May 2021) in Europe and what we should read from expected circulation conditions?
At all, very dry, but temperature neutral Spring 2021 is expected in western and southwestern Europe, hot and dry in Italy, Turkey or Central Asia, warm, but with neutral precipitation singal in Ukraine, Balkan and Greece, warm and dry in southern and warm and wet in northern Russia, warm and wet in Scandinavia, Baltic states and Belarus, neutral in parts of the UK and Central Europe and cold and wet in Iceland.
There should be something as predominant AO+ pattern, with stromstrack in northern regions, with pressure throughs over continental Europe, but with very strong Azores high in southern and western Europe. Blocking pattern should bring very warm and dry spring in Central Asia.
La nina will be continuing, QBO will stay probably in westerly phases, MJO will be supproting probably mainly AO+ and NAO+.
Arctic is with sea ice extent relatively good and NH snow cover anomalies were last weeks in west Euroasian sector high, what should bring returning coldwaves in early Spring 2021 (forecast models really expect these cold spells during the first half of March 2021).
Possible slightly NAO+between cca 15.3.-15.4. 2021 should bring more warm spells from southwest, but mainly in Mediterranean and western Europe, some mornings should be in very dry air very cold, with late frosts damaging a harvest. Late frosts potential here will be in continental Europe too, maybe in late April 2021 but pressure throughs will regulate this risk. Colder (neutral) temperature anomalies above western half of Europe should be associated with Global Warming Hole above Northern Atlantic.
In late April and May, stormy and rainy Central-European monsoon should arrive, with above average precipitation, possible hailstorms and with larger temperature contrasts between colder western and northern and hot eastern and southern Europe.
According to CFSv2, hot and stormy summer is then forecasted.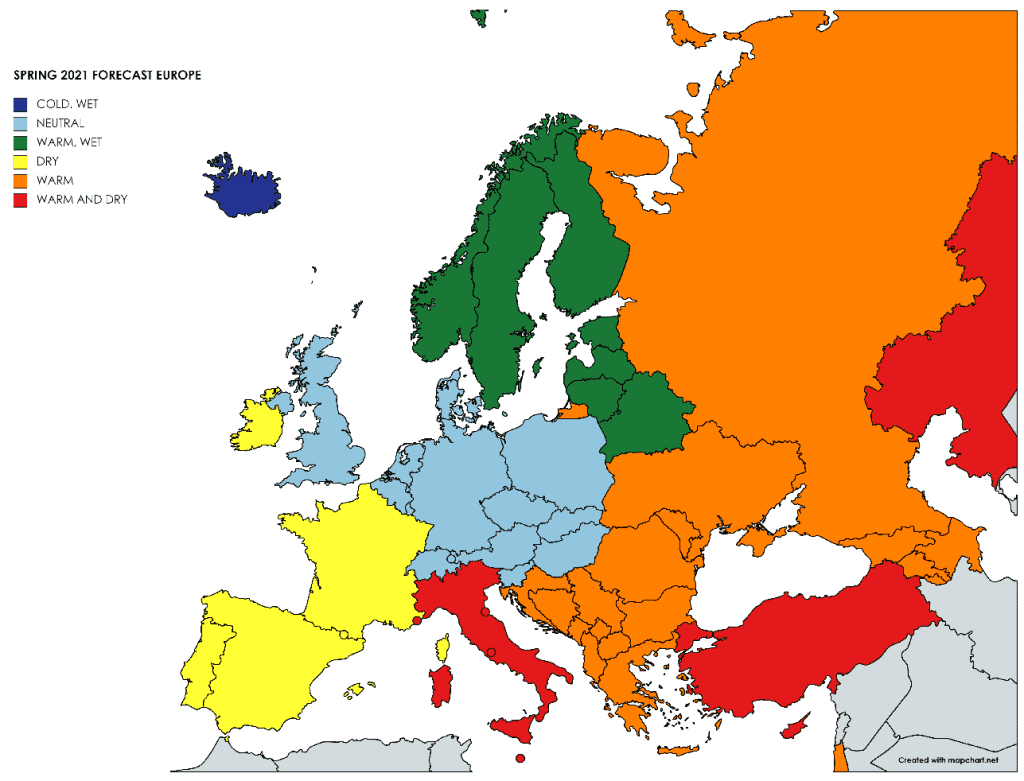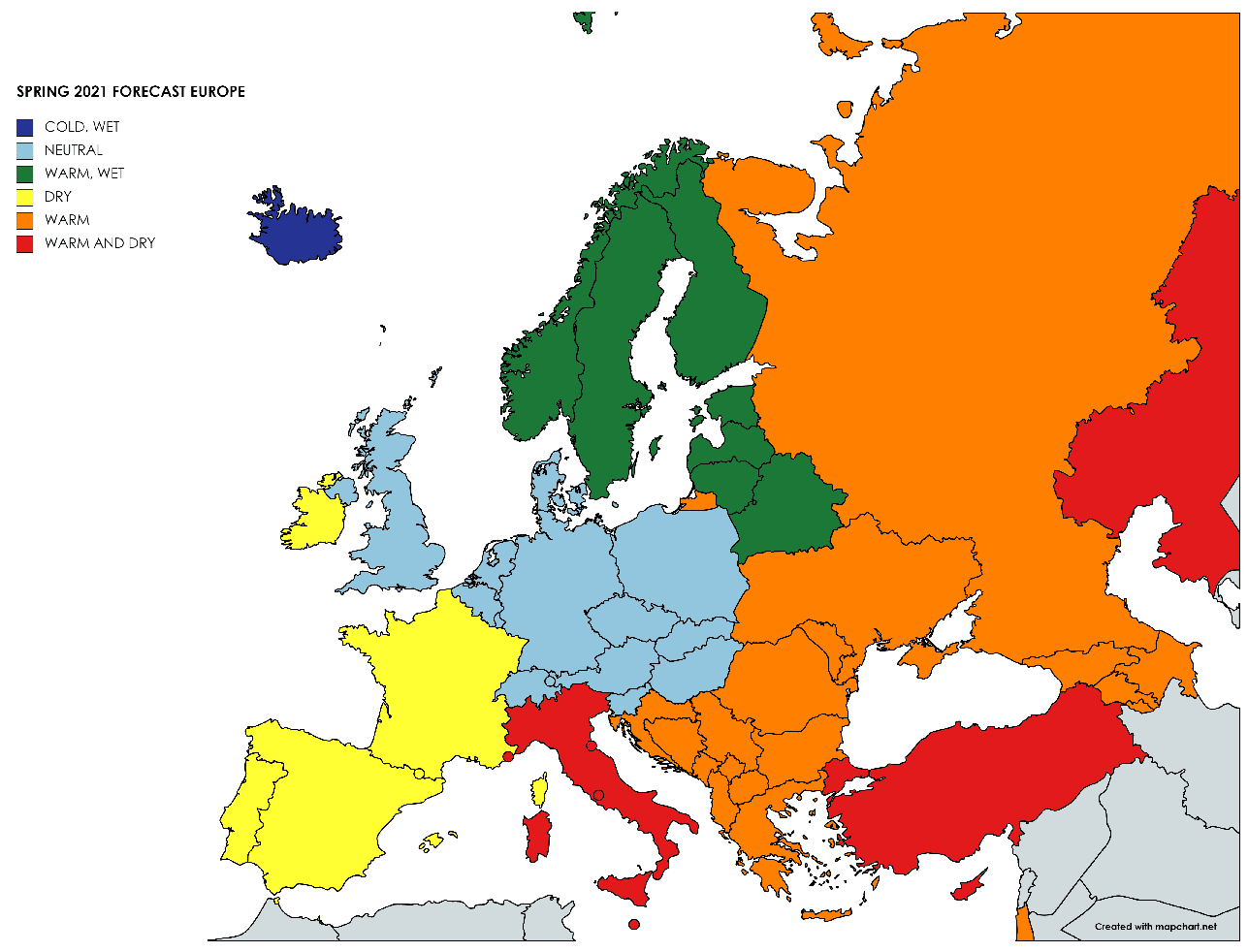 Infographics: ECMWF, NOAA, CFSv2, Rutgers Global Snow Lab, sites.uci.edu, greatwhitecon.info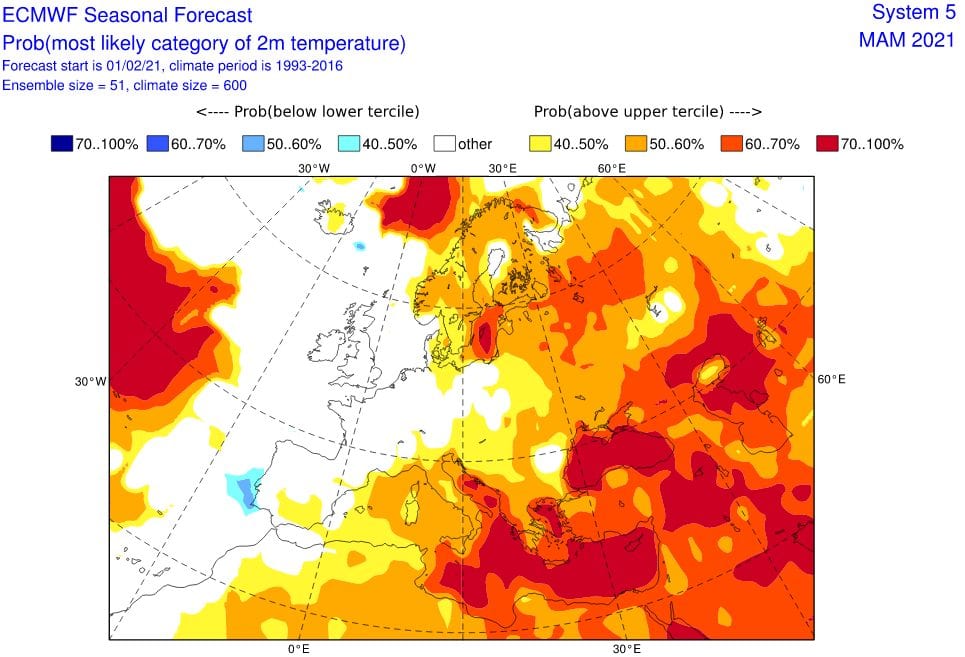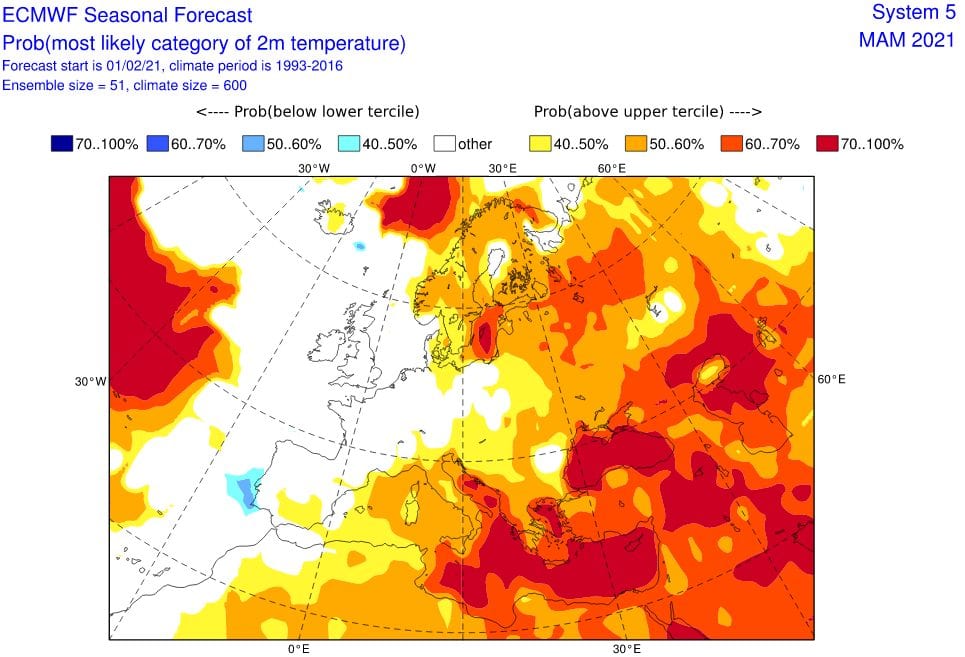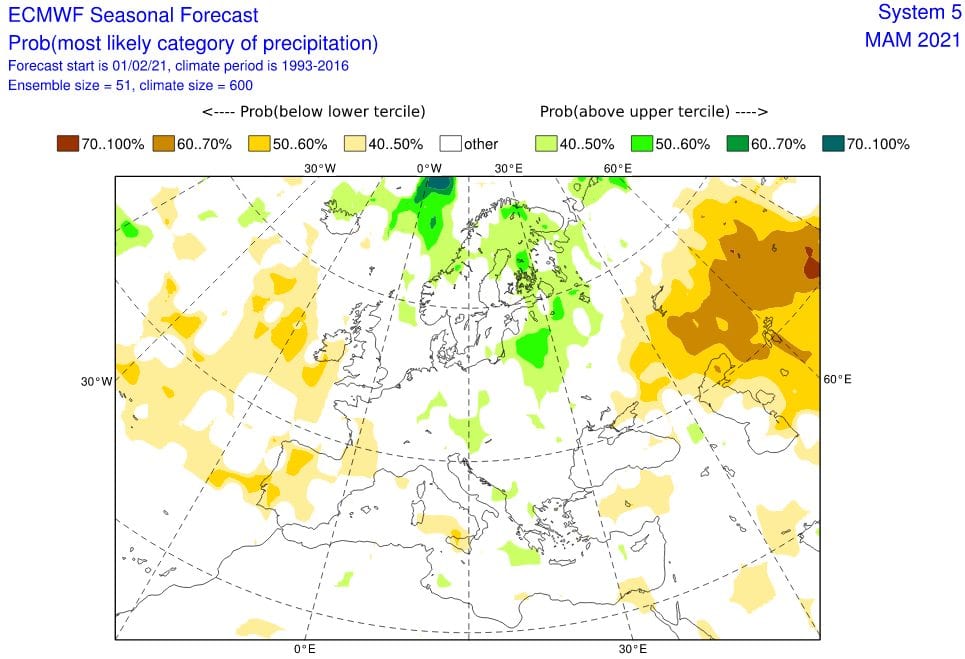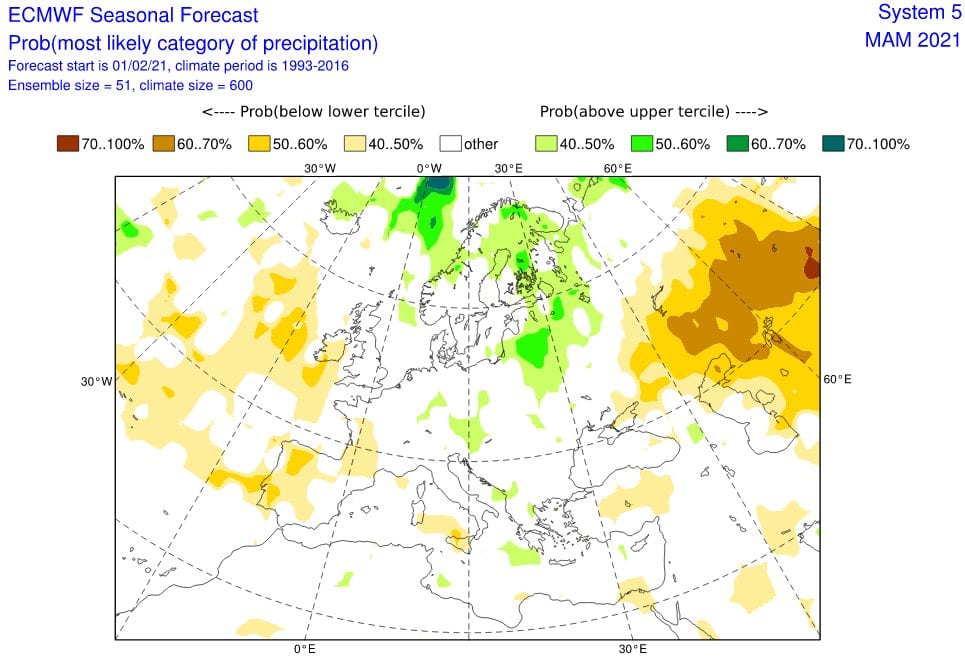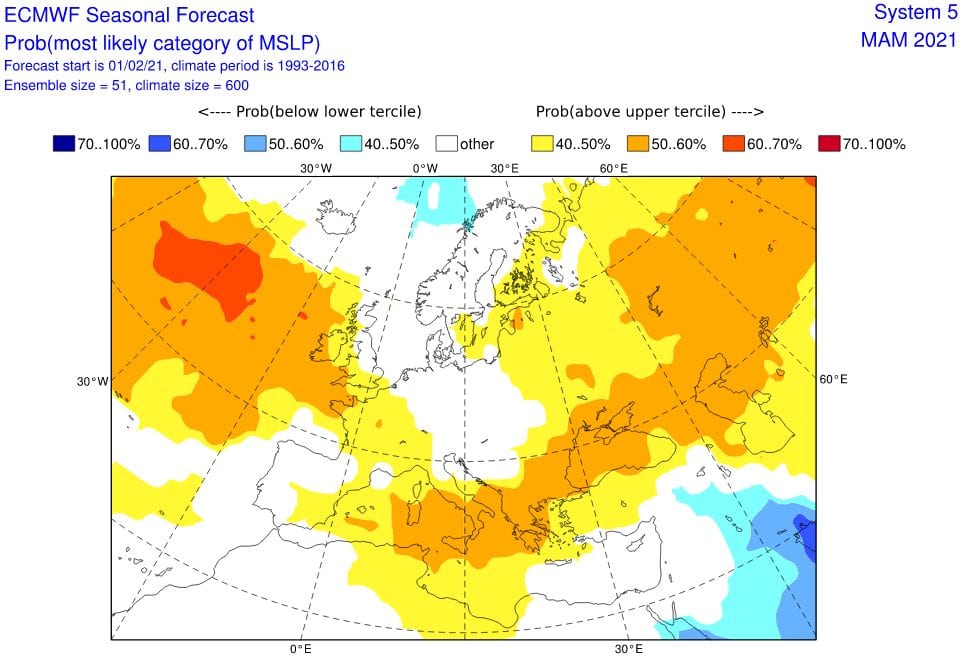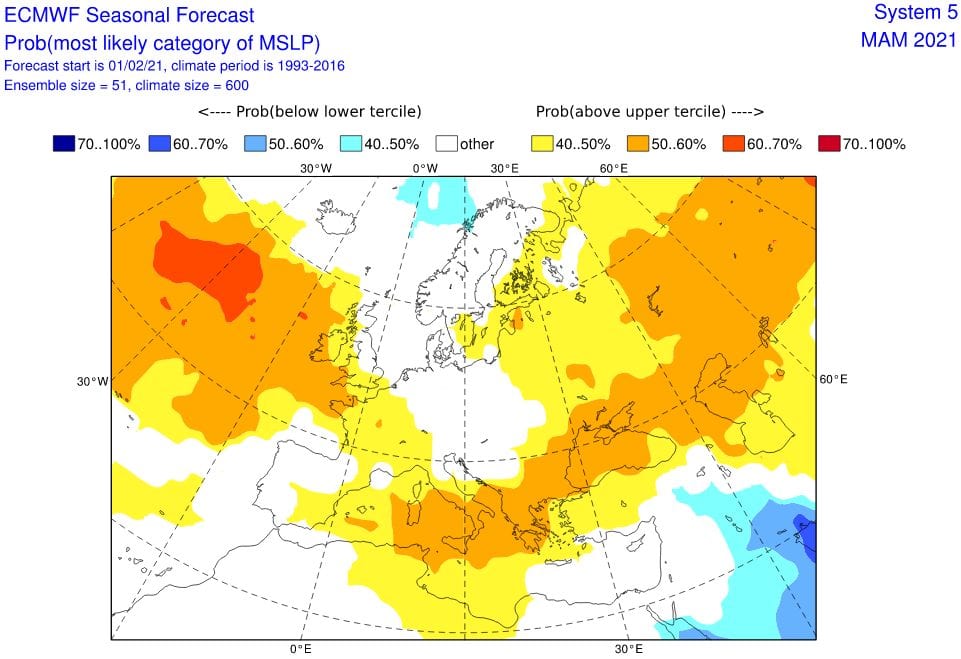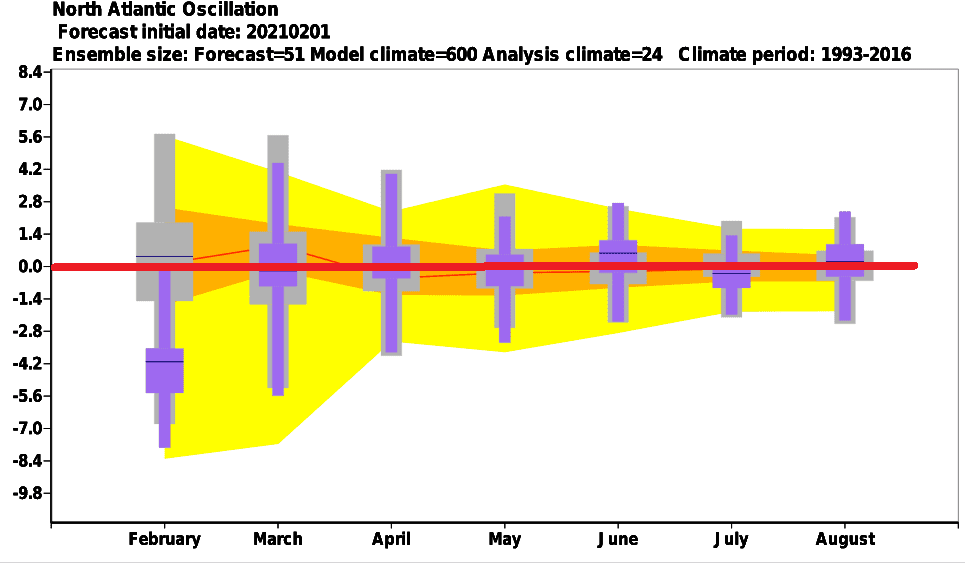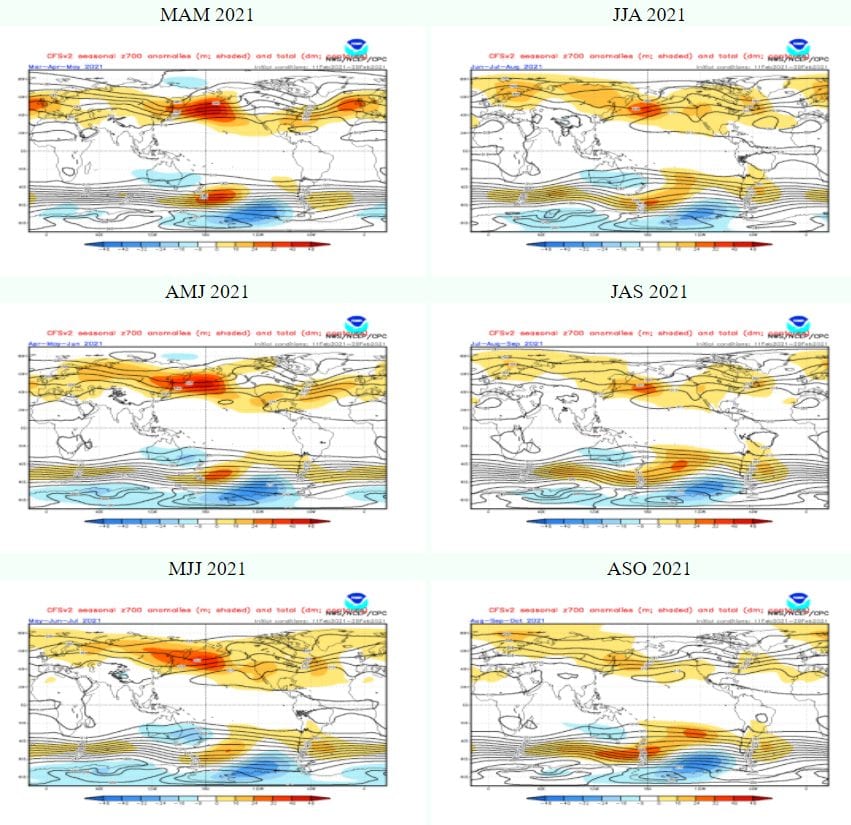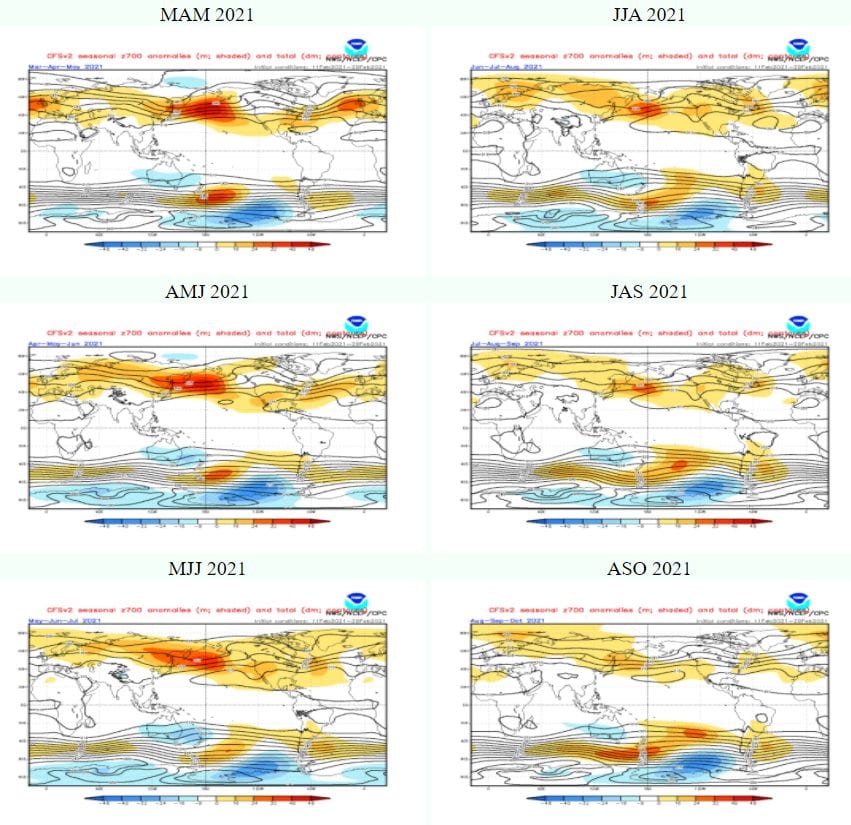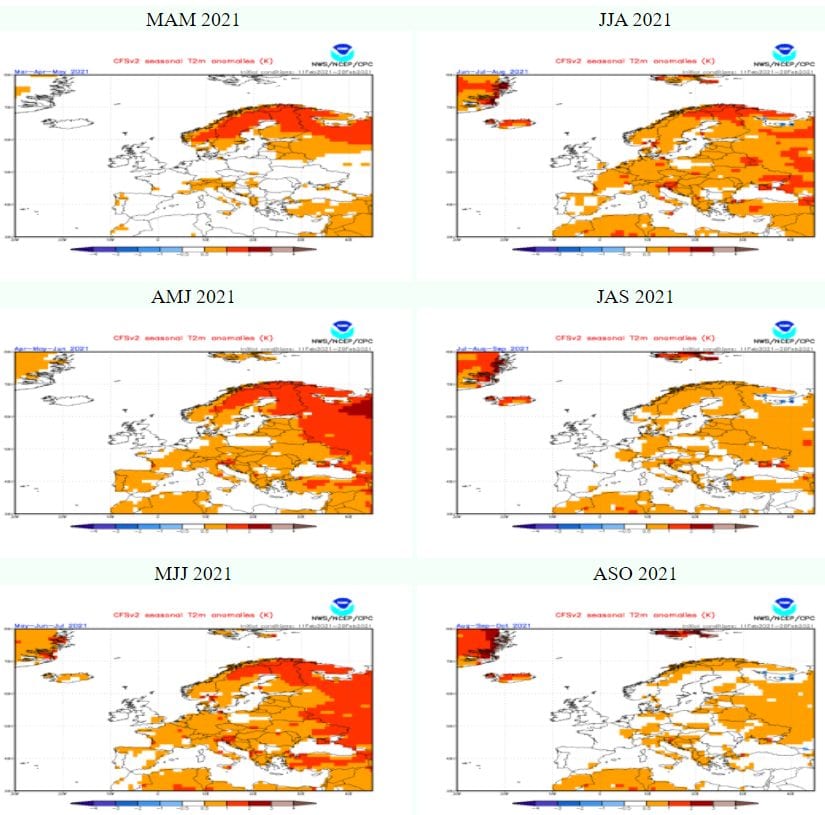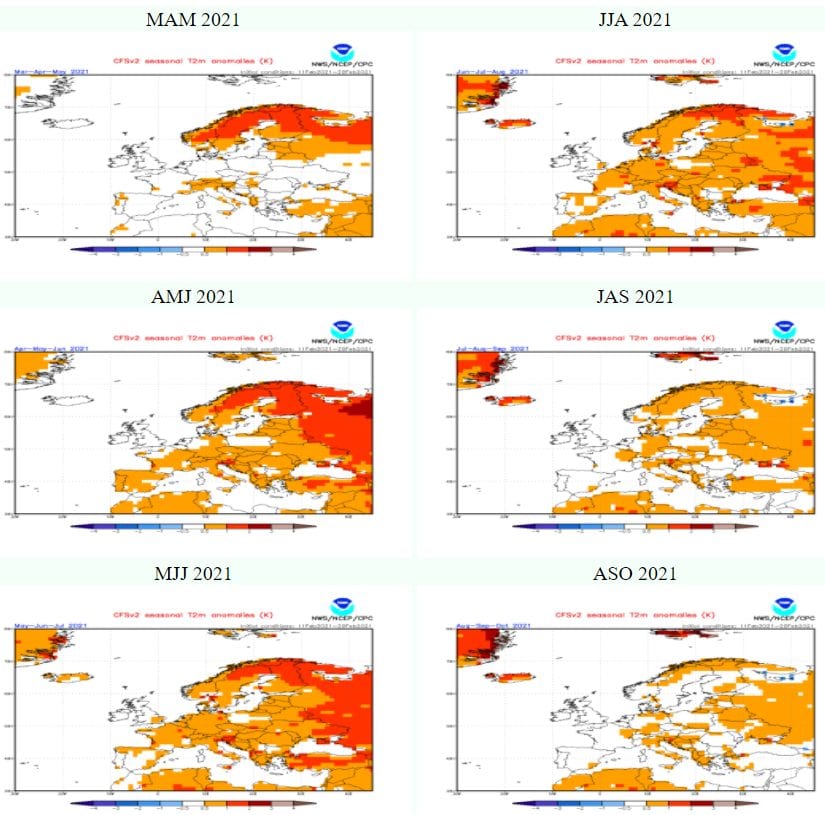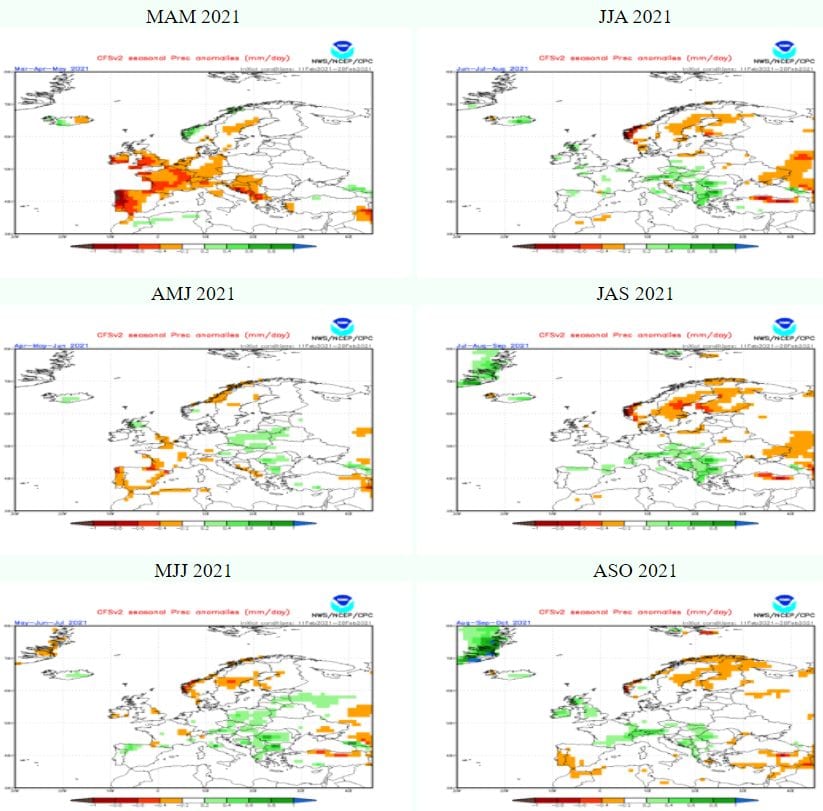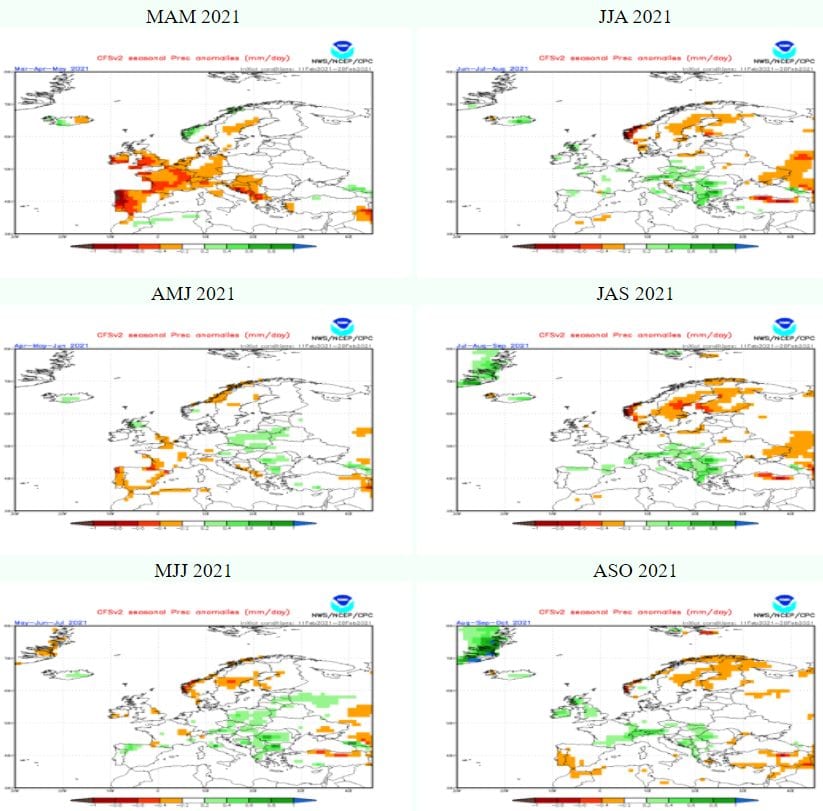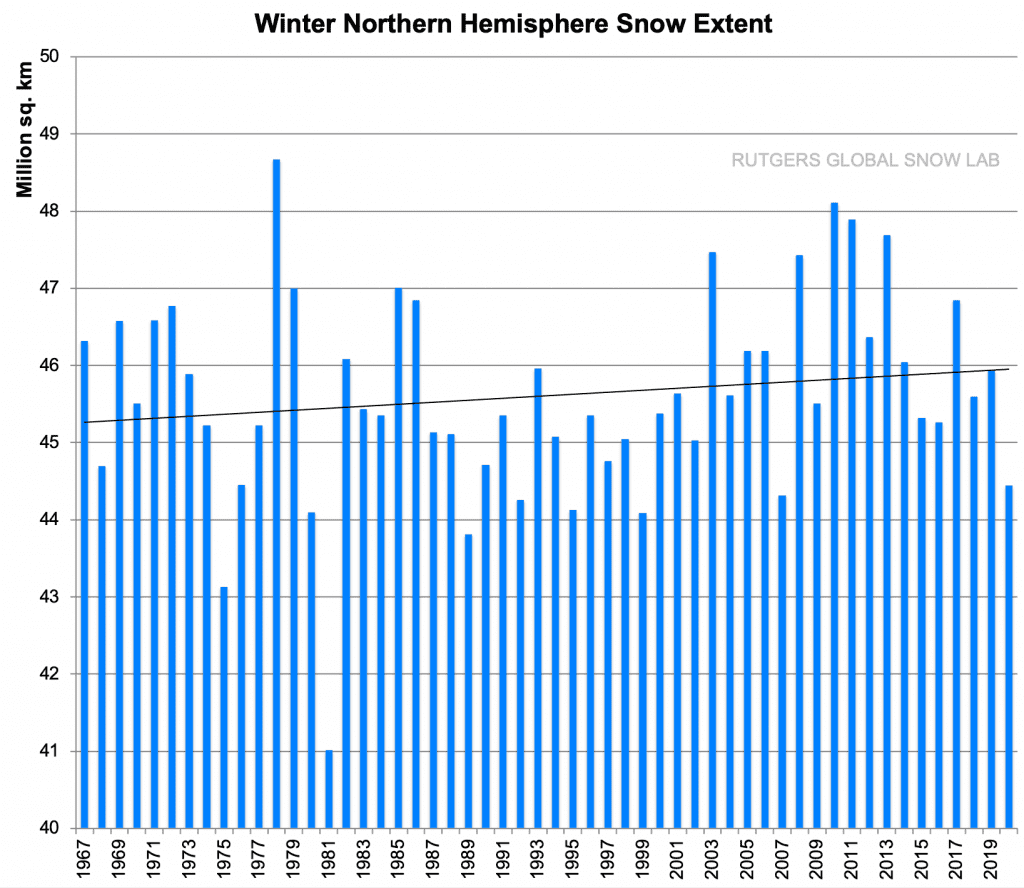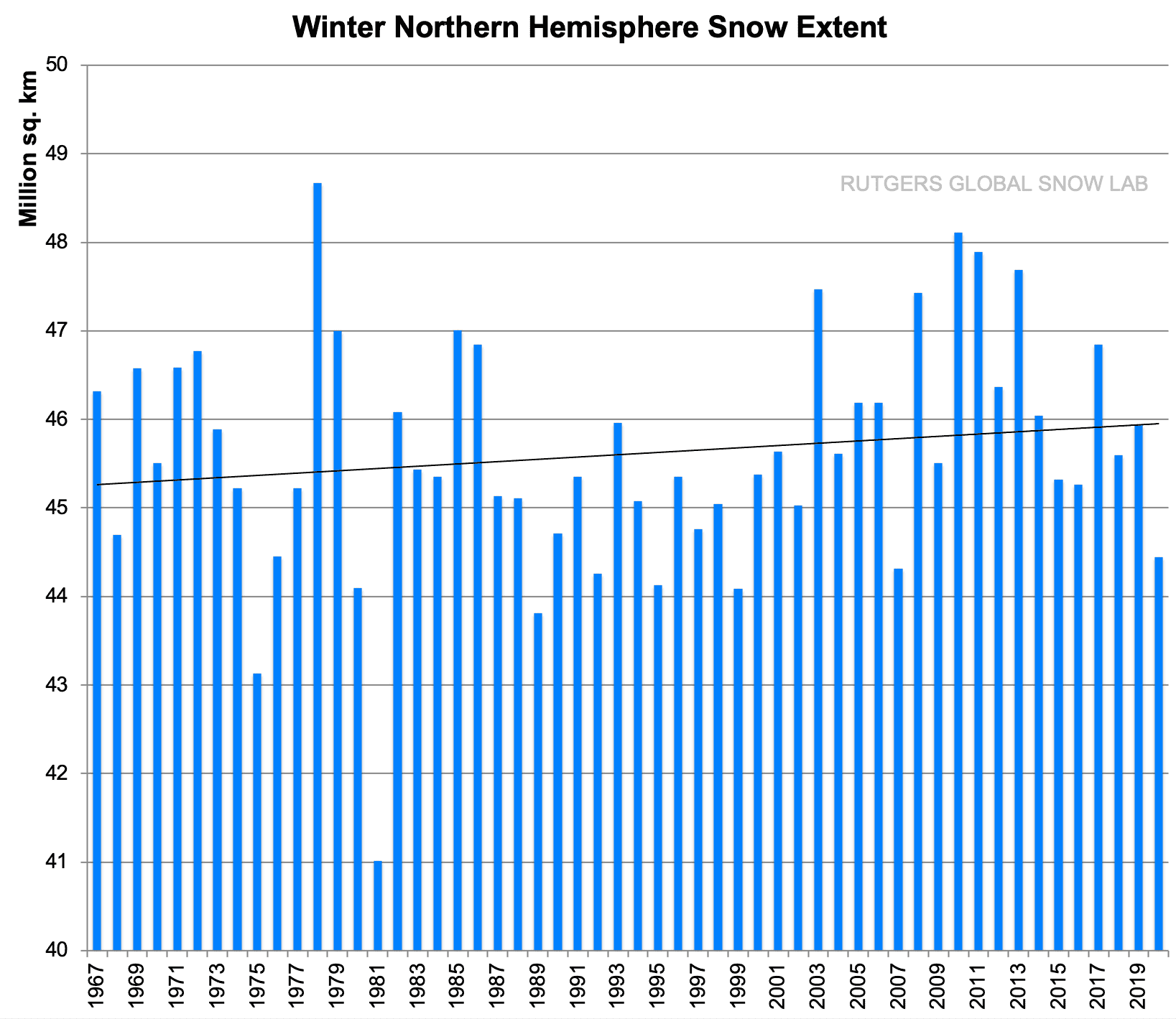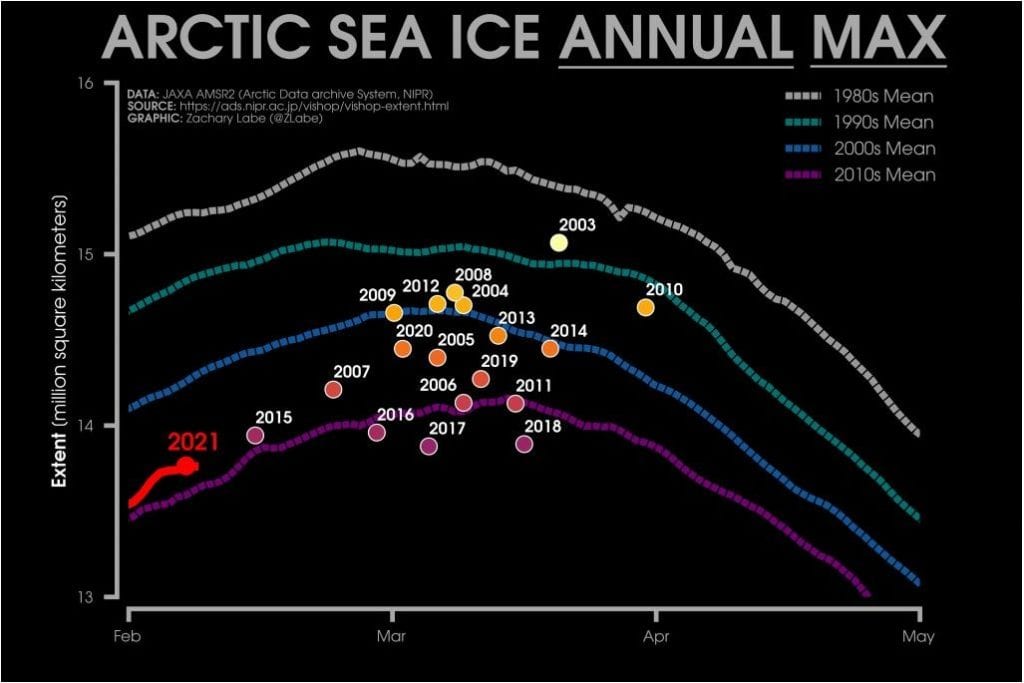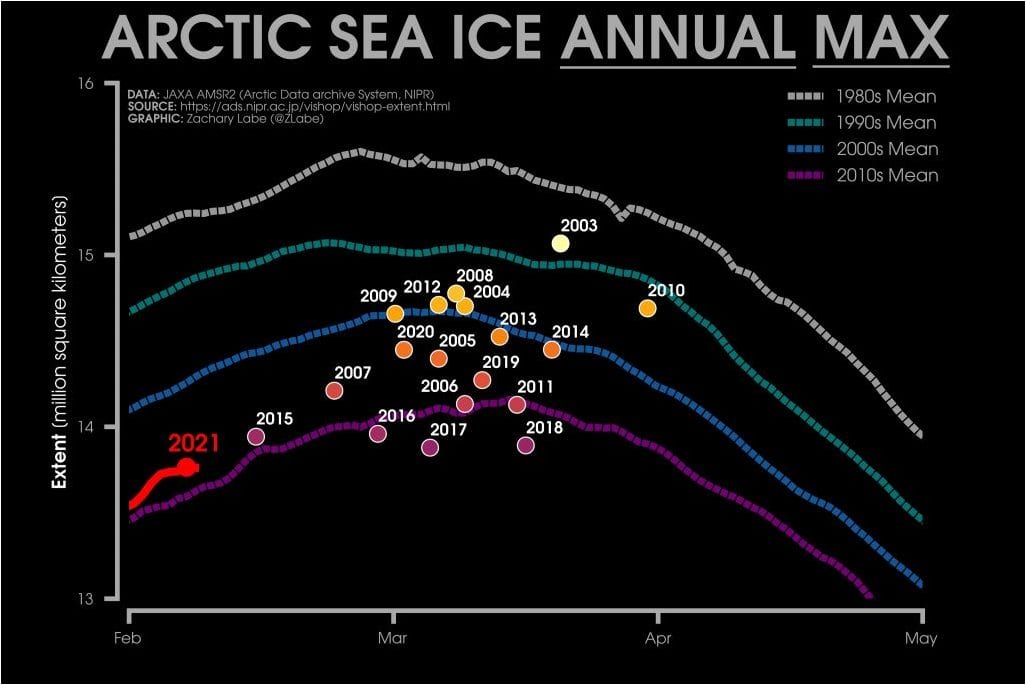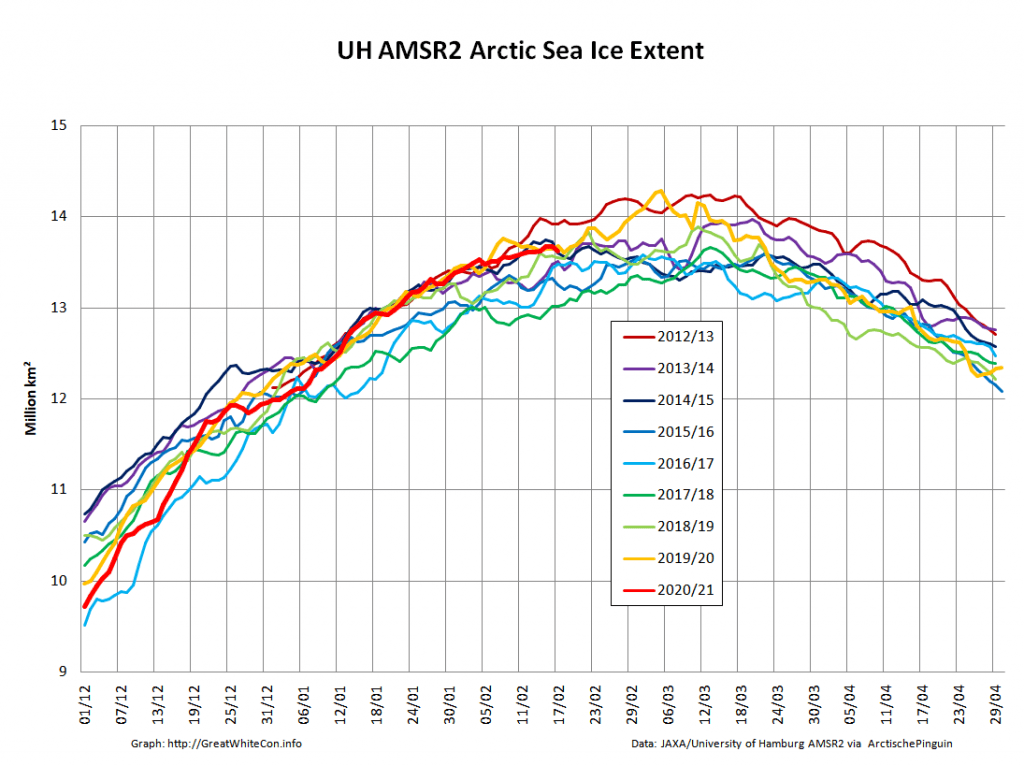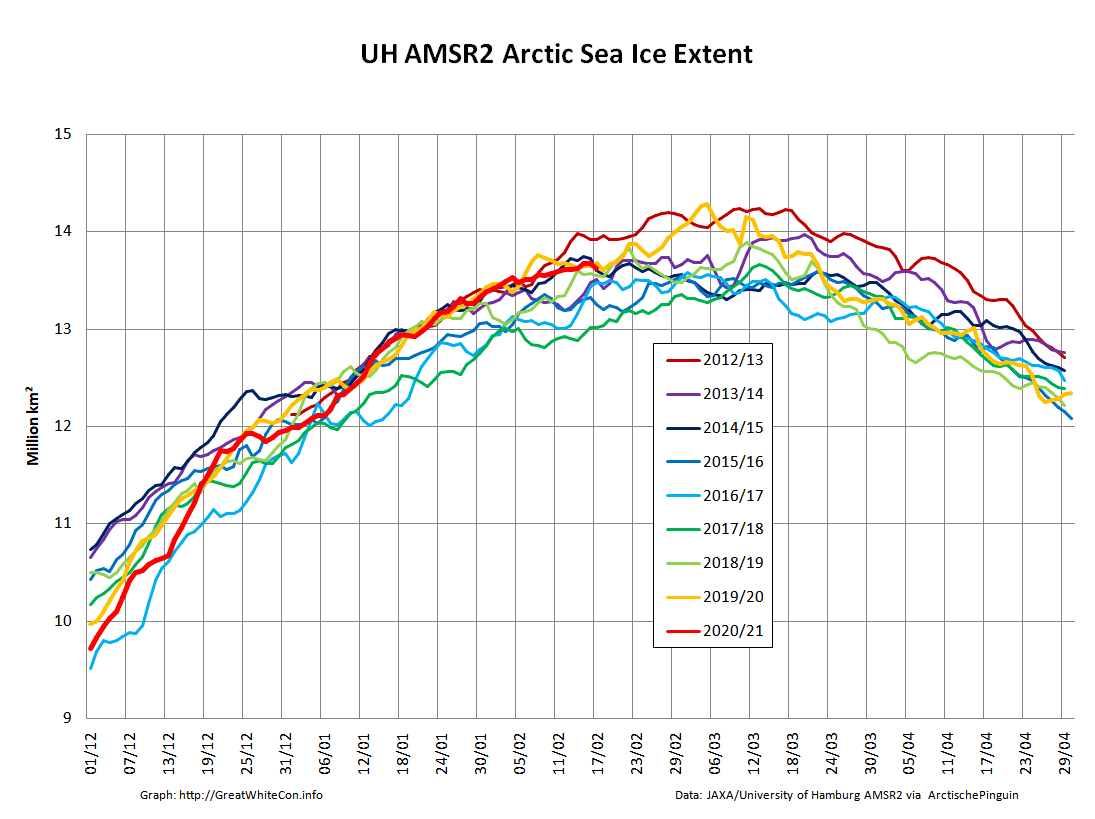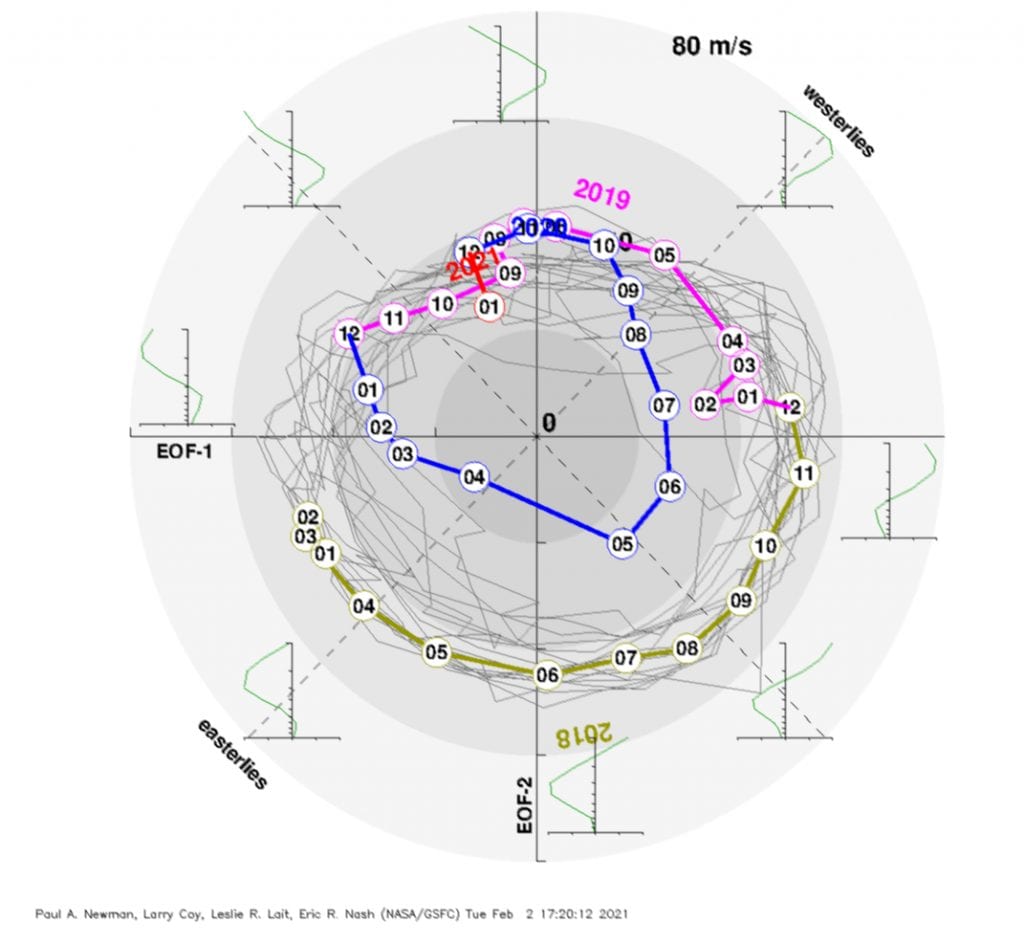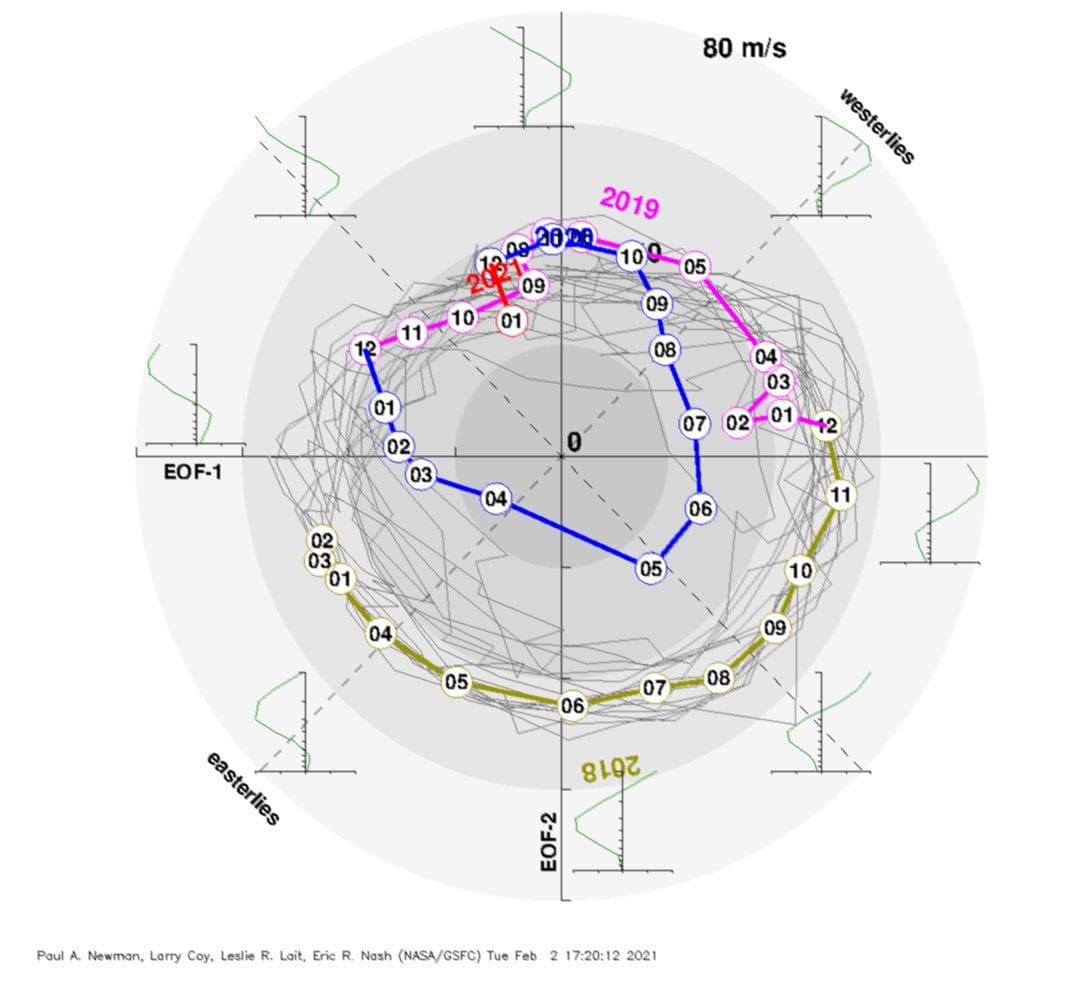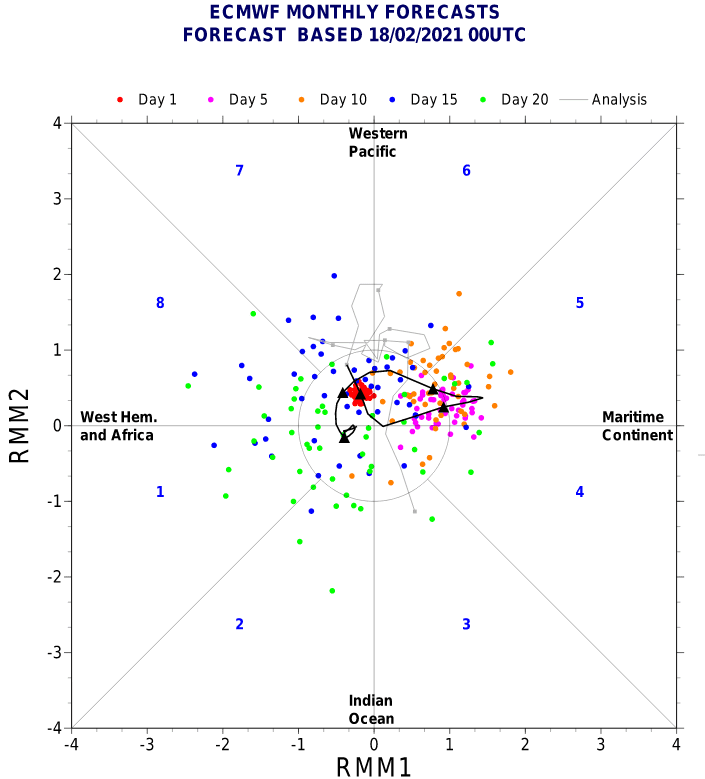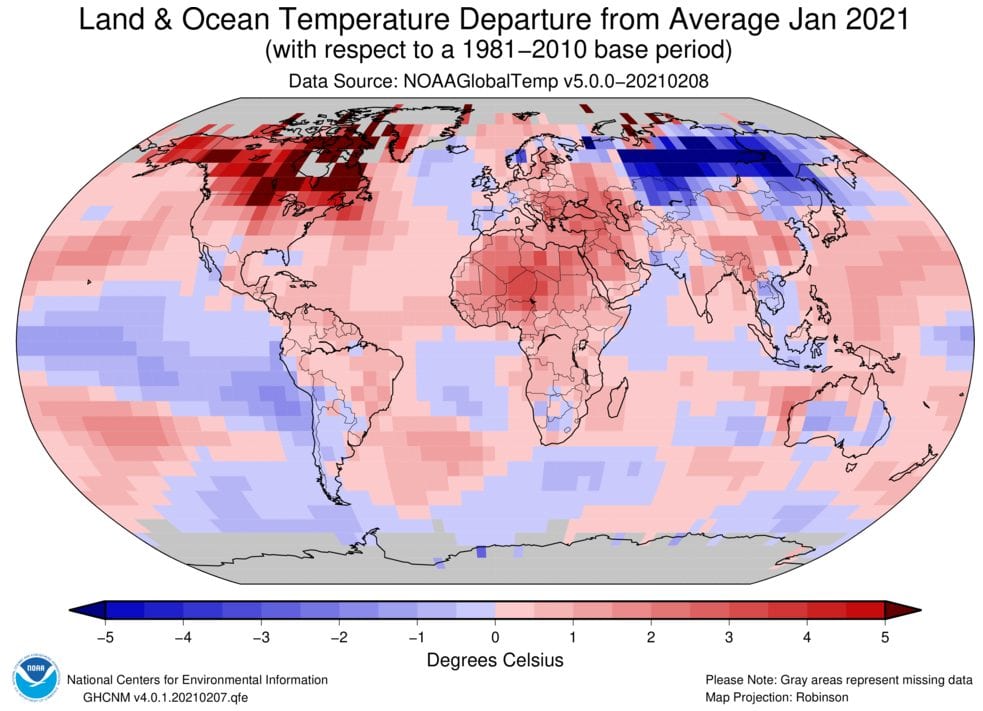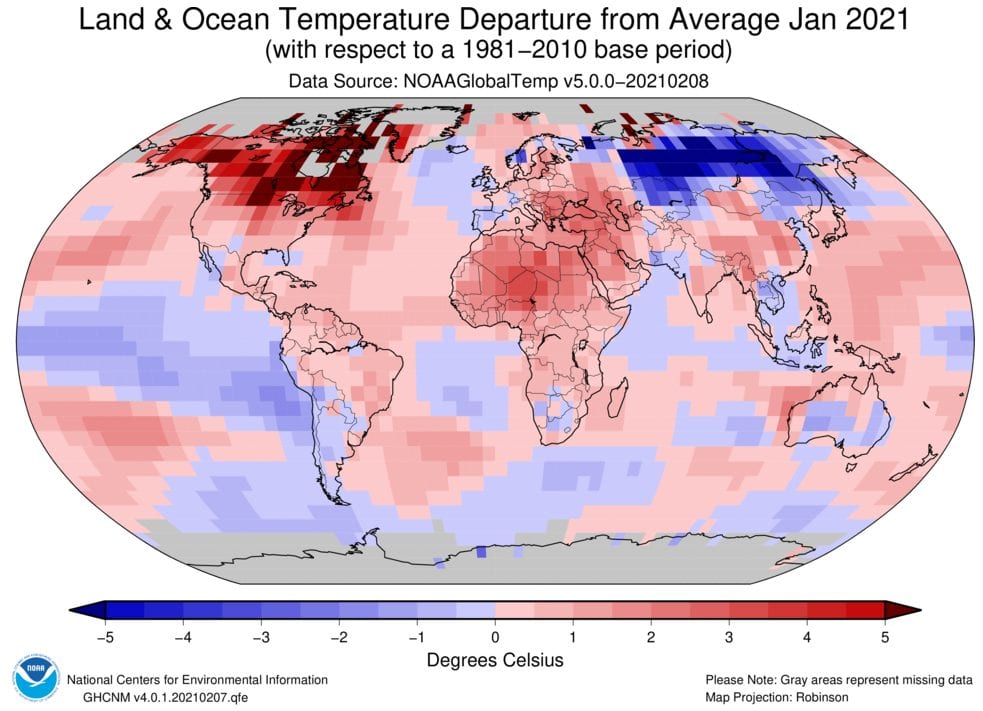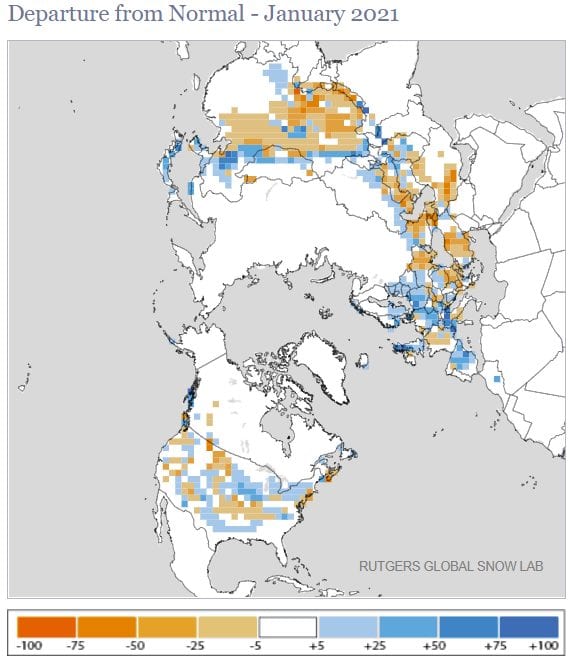 Read more: