Strong and deadly tornado season and early wildfires: the next months bring in the USA turbulent times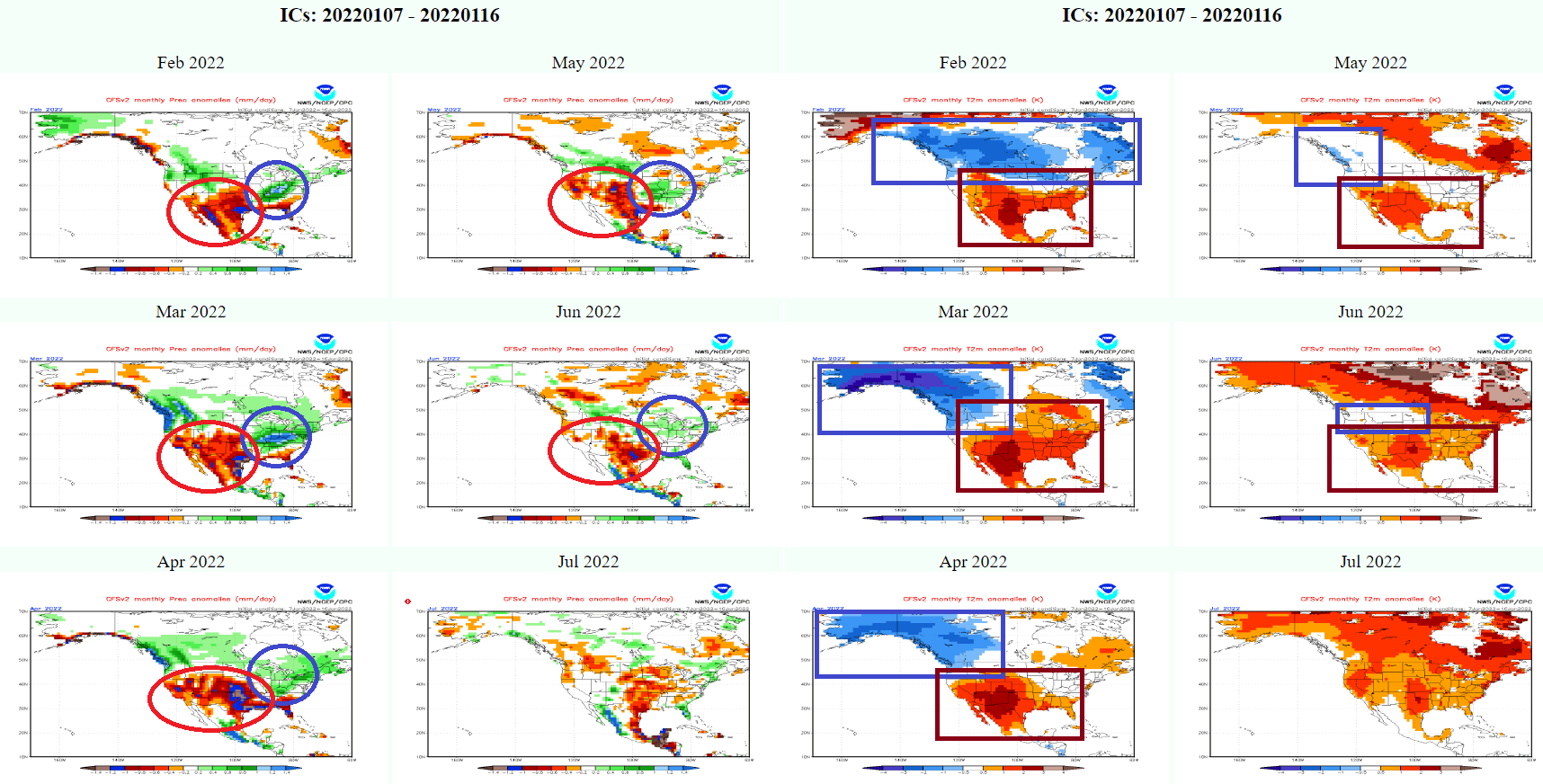 Already in the last article, we confirmed early-spring conditions for Europe lasting around 6 weeks in the 2nd half of February and March 2022 /https://mkweather.com/early-spring-conditions-nao-in-europe-in-february-and-march-2022-is-still-confirming-mainly-for-western-northern-and-central-parts-se-sector-will-stay-cold//.
In parts of Canada and the northern USA, an extremely strong winter will be in February 2022 continuing, and during the upcoming spring months, stocks of Arctic air in western Canada and NW USA will be preserved.
Simultaneously, in Mexico, southern and eastern USA, very or extremely warm air masses will return soon, with a result of powerful Spring 2022 Tornado Season in Midwest, Southeast and other parts of the eastern half of the USA.
Until Summer 2022, in Canada will appear instead of cold temperature anomalies significant warming, precipitation anomalies in the wider Kentucky region however will stay above average from February to June 2022 (CFS), with a possibility of the next devastating and deadly tornadoes.
Meanwhile, Southwest appears in the next 5 months extremely dry, with powerful heatwaves and early-season wildfires.
Winter blasts, blizzards, and severe frosts in the next weeks will be therefore only a calm period before very turbulent times across parts of the USA.
Relatively calmer should be during Spring 2022 mainly in northern parts of the USA, with colder air, not-so-strong storms, and without bigger wildfires.
These outputs agree with Mkweather Spring 2022 forecast for North America, so far /https://mkweather.com/spring-2022-forecast-for-north-america//.
If you live in regions with powerful tornadoes or wildfires, we recommend you to watch during the upcoming spring period current weather news, forecasts and warnings.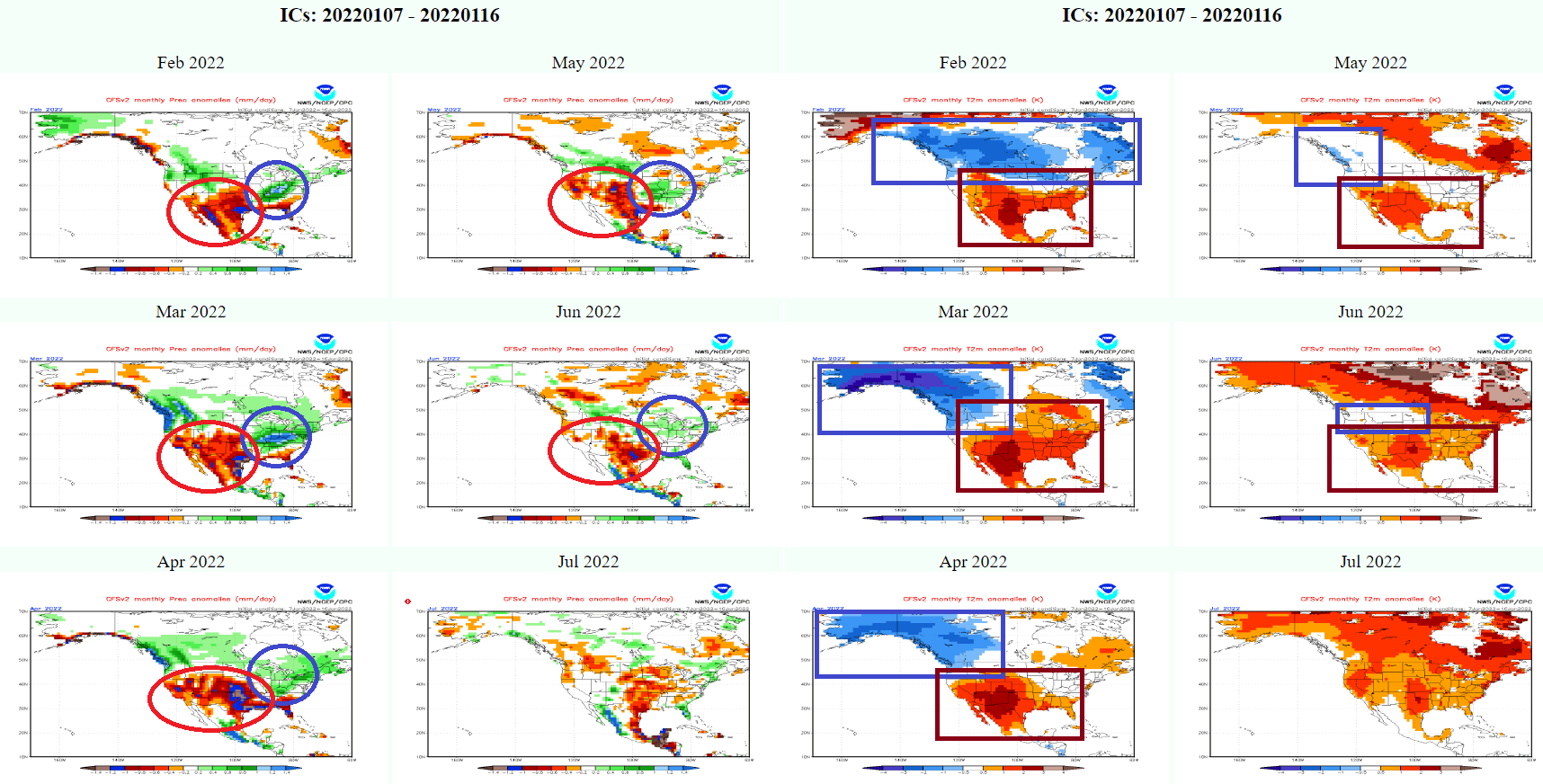 Source: https://www.cpc.ncep.noaa.gov/products/CFSv2/CFSv2_body.html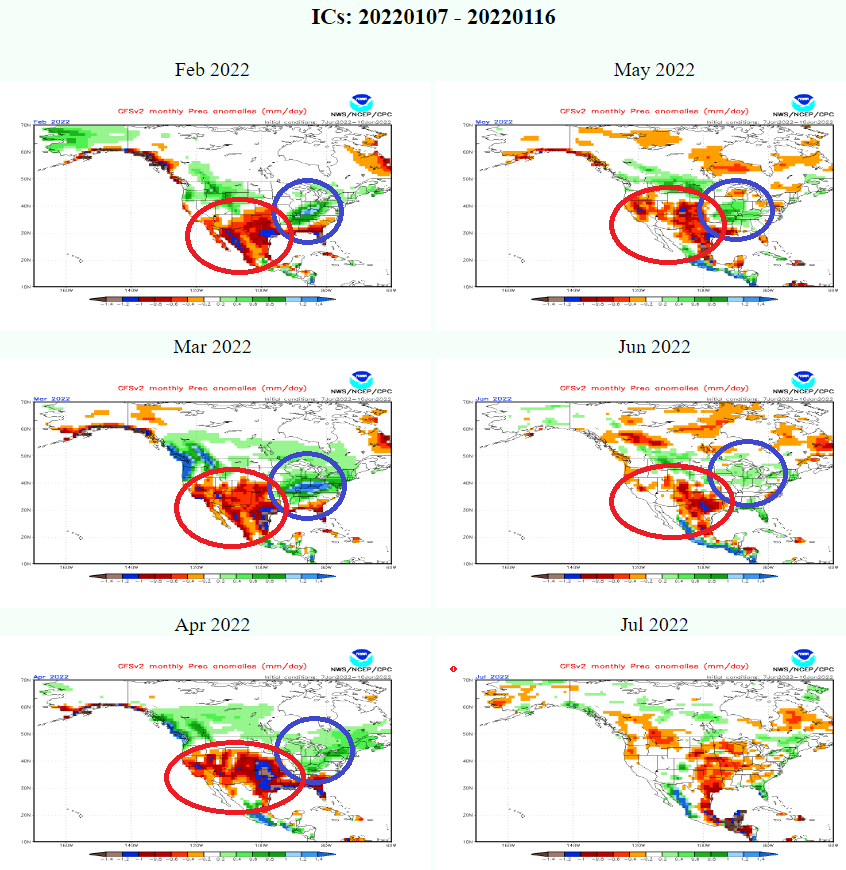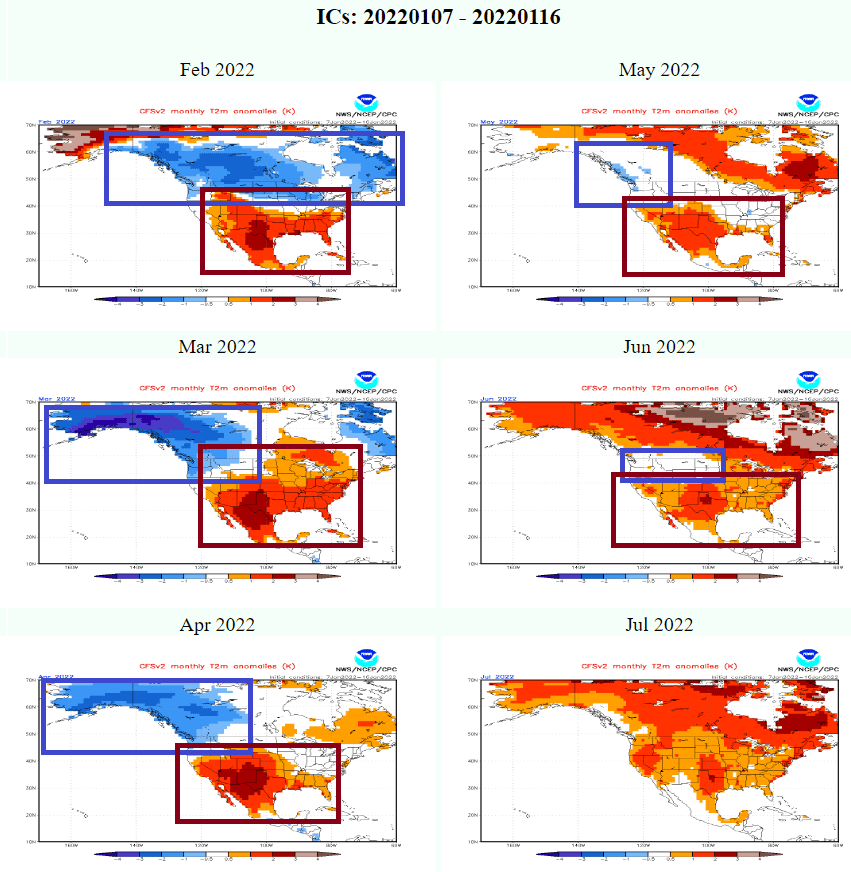 Source: https://www.cpc.ncep.noaa.gov/products/CFSv2/CFSv2_body.html