Summer-like temperatures in Central Europe and tropical days in Balkan already on Saturday!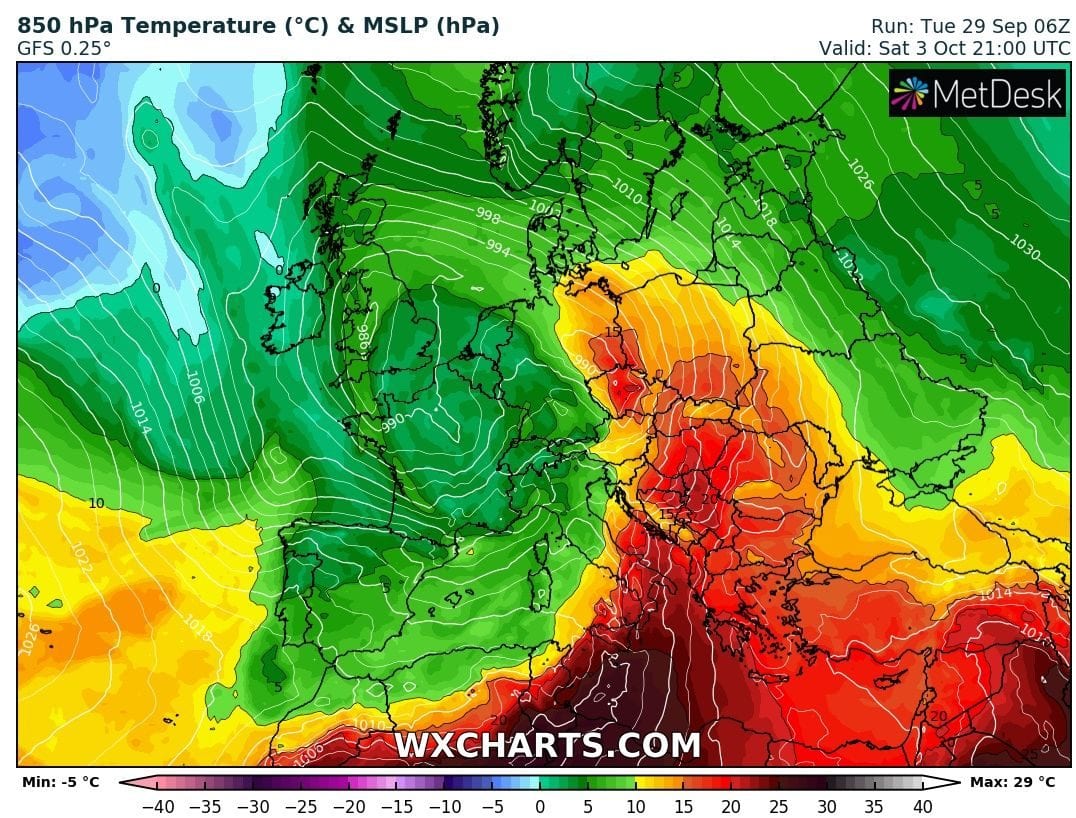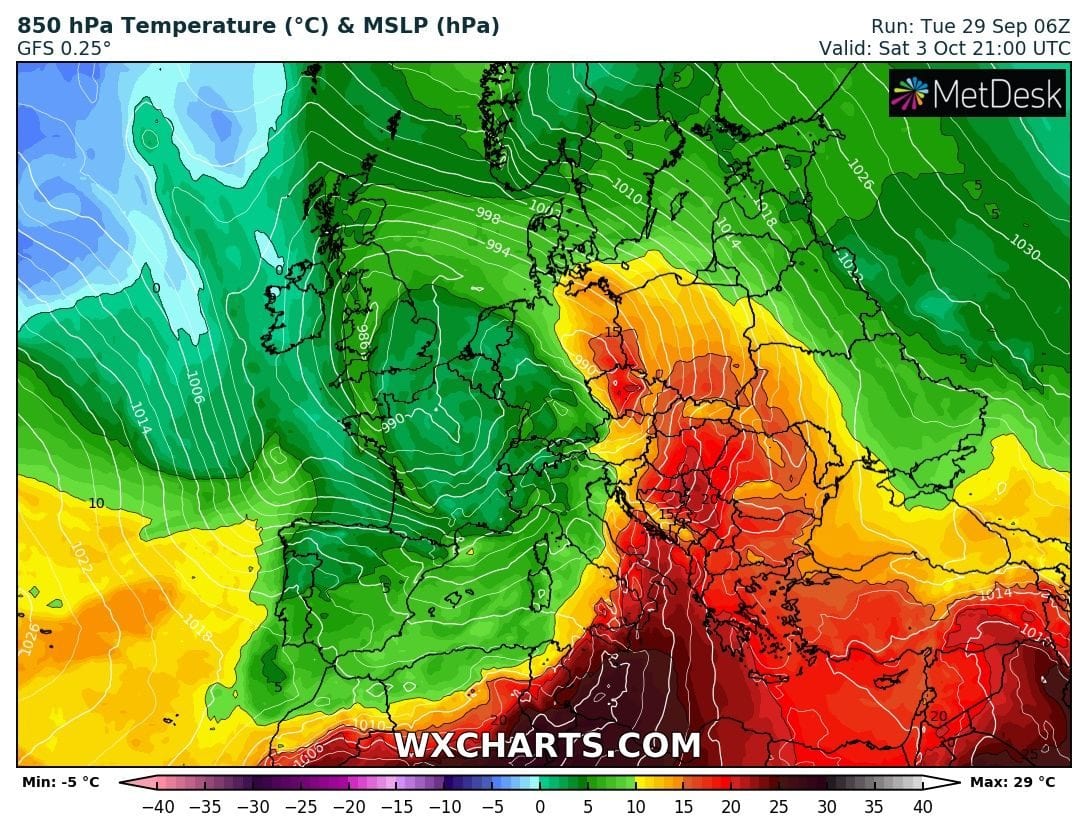 Although it won´t be +35°C in Serbia /https://mkweather.com/2020/09/26/serbia-35c-summer-surprise-for-central-europe-and-tropical-for-balkan-on-3-5-october-2020//, but only +31°C in Serbia, Croatia and Bosnia, tropical weather nevertheless hit southeastern Europe, Italy and parts of Central Europe already in a few days!
The most hottest will be according to wetterzentrale.de Saturday, 3. October, with summer like temperatures in Central Europe (Hungary +30°C, Slovakia and Austria +26°C, Poland and Czechia +25°C, east Germany only +23°C) and tropical days over Balkan (+31°C in Serbia, Croatia and Bosnia and Herzegovina, +30°C in Albania, Greece, Bulgaria, Romania, North Macedonia and European part of Turkey), and supertropical +36°C in Italy near foehn effects!
Extremely hot Saharan air with temperatures in 850 hPa above +15°C hits Central Europe, above +20°C Balkan and above +25°C southern Sicily and Malta.
Until Friday, precipitation will be damping out in eastern half of Europe, but until 15. October, any significant rainfall isn´t expected. However, western half of Europe is waiting rainy weeks, mainly France, UK and Alpine region, in Alps with the next snow cover. Winds will be relative fresh, but windstorms over 120 km/h gusts aren´t expected, for now.
Infographics: wxcharts.com, wetterzentrale.de