Meanwhile Europe is experiencing with extreme cold weather caused by robust cyclonic system, with heavy rain, storms, wind and snow in the mountains, Eastern Europe, Eastern Mediterranean and Middle East alives extremely hot late-September weather, with maximum temperatures above +40°C (104°F) in a lot holiday destinations.
Gecitkale, Cyprus, on Tuesday, 29. September is reporting +40,4°C and Nicosia, Cyprus capital +40,3°C. It is very possible that country is experiencing with the recorded hot days, because all-time temperature record for Nicosia for October is only +38,3°C / 100.9°F according to Meteo Climat.
Extreme high temperatures was reported in Israel on Monday, 28. September, too. In Kefar Nahum was measured +42,8°C and in Eilat +42,0°C. In Eilat, October all-time high is +44,3°C, therefore, current temperatures should be 2°C below all-time records for last September days.
Heatwave hit Egypt too. In Minya was measured +43,6°C on Monday, 28. September. September all-time temperature high for the city was +43,4°C accroding to Meteo Climat before these days and all-time high in October has a value +42,0°C.
In Yenbo, Saudi Arabia, was measured +46,0°C on Monday. October all-time record in the city has value +47,4°C, therefore, current temperatures should be cca 1°C below all-time highs for last September days.
As was showed in previous blocks, in Cyprus and Egypt there are all-time record high temperatures for this season and in Egypt, regionally, were at the end of September reached all-time September records of maximum temperature.
Heatwave in region will be continue in early October, with possible next temperature records. This type of weather is suitable for vacations and late holidays in chosen destinations in Turkey, Cyprus, Egypt, Israel, Lebanon, Jordan, Saudi Arabia, United Arab Emirates or Oman.
Temperatures and relative humidity in the region on Tuesday, 29.9.2020 /meteologix.com: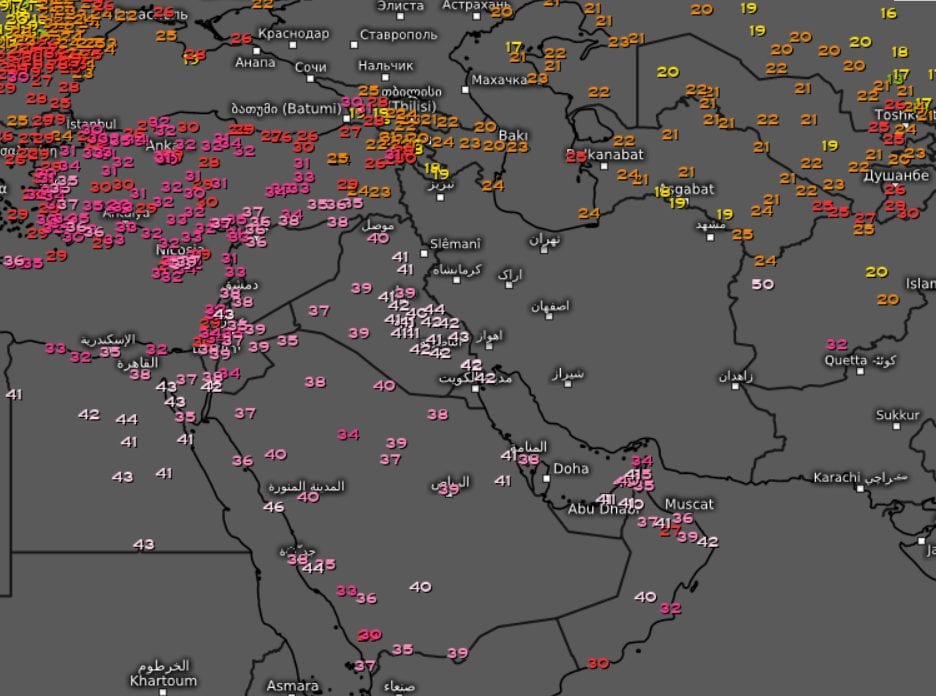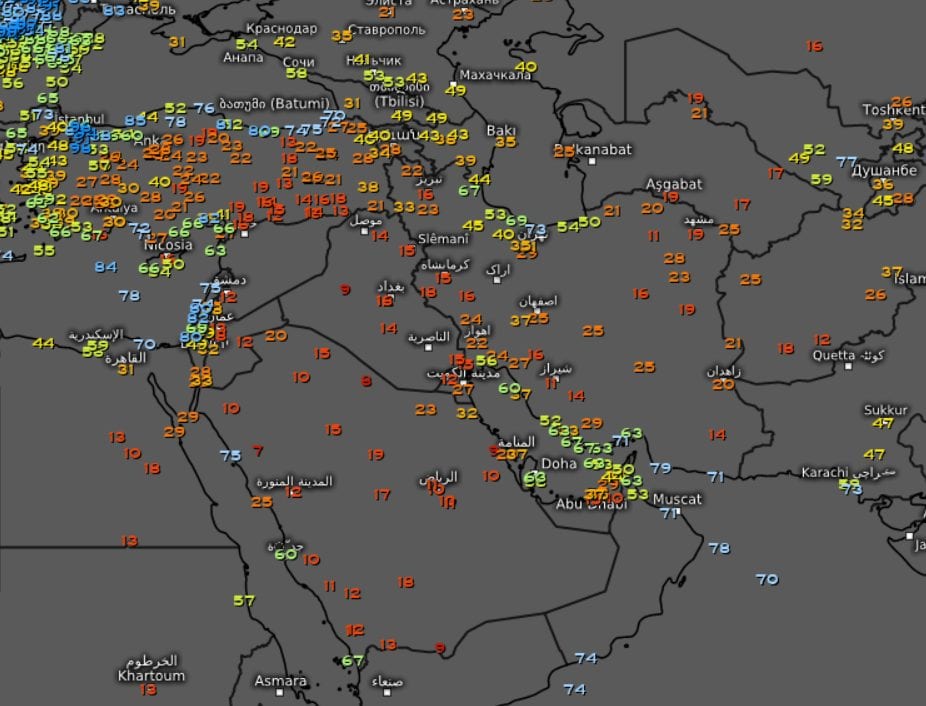 (Visited 32 times, 1 visits today)