Sometimes words are useless.
It is a case of Supertyphoon Maysak, Category 5/5 on East Asian scales and Category 4/5 on Saffir-Simpson Atlantic hurricane scale.
With wind gusts in the center up to 140 - 145 knots (270 km/h / 160 mph) supertyphoon from Tuesday to Wednesday hits Ryukyu Islands, Japan.
Really scarry videos are reported from the islands, with many terrifying noises caused by extreme wind gusts in Okinawa region.
Under videos we share a current forecasts of supertyphoon Maysak, which hits SW Japan and South Korea in next hours in full power and secon, supertyphoon Haishen, which hits region at the weekend, with similarly or ever stronger winds - sustained winds around 120 knots (222 km/h) and wind gusts up to 145 knots (270 km/h) from Saturday to Sunday 5.-6. September 2020.
It remains to be hoped, that both supertyphoons won´t have high / the best any death tools.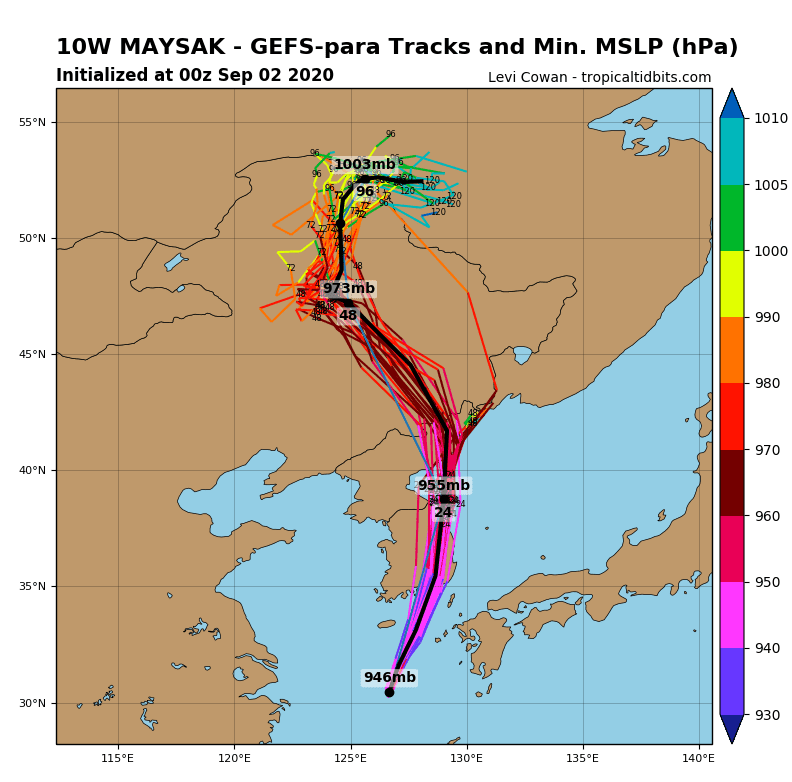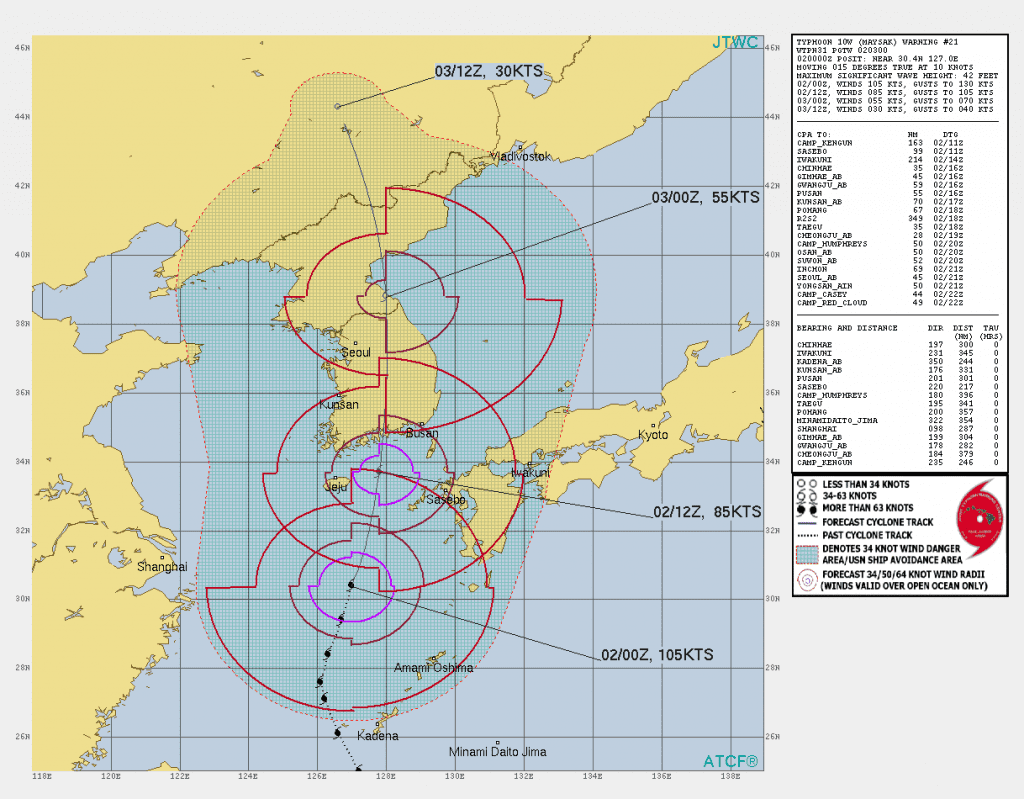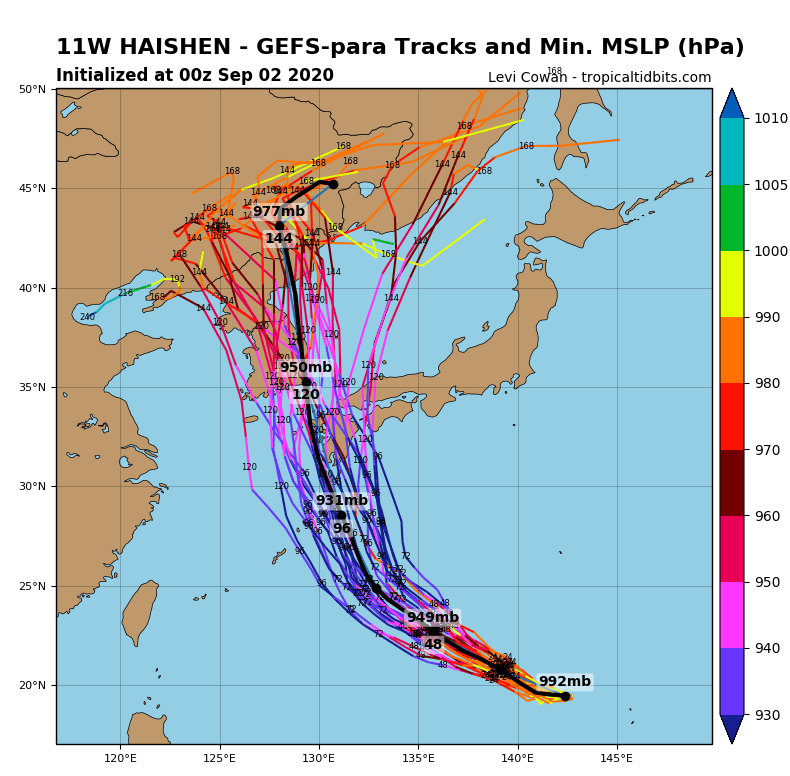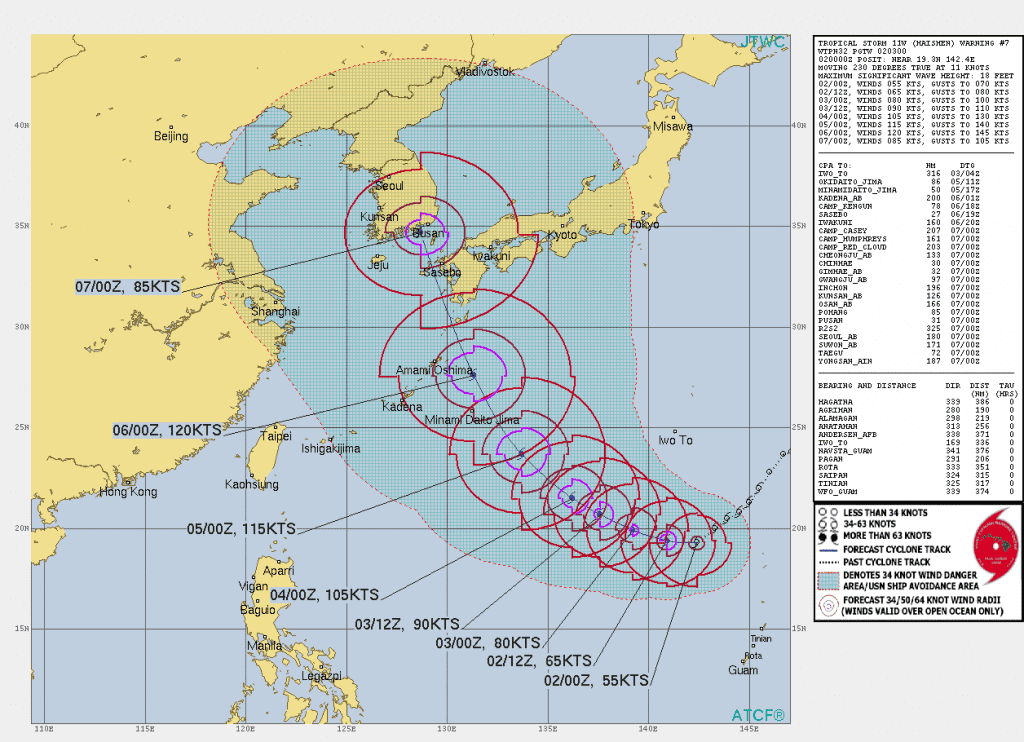 (Visited 46 times, 1 visits today)