While Christmas cooldown in continental Europe is milder, with regional all-day frosts (the strongest morning frosts are expected during next clear and dry nights), Scandinavia and European Russia, similarly such as Western Siberia report during the Christmas 2020 extremely cold conditions, with the strongest frosts in continent during winter season 2020/2021.
Notified blocking situation /https://mkweather.com/2020/12/26/siberia-the-coldest-days-in-northern-hemisphere-since-2000-forecasted-60-65c-85f/; https://mkweather.com/2020/12/24/a-peak-of-winter-2020-2021-in-europe-is-coming-blocking-situation-and-nao-until-24-january-2021-expected-then-strong-nao-until-the-end-of-winter-2020-2021/; https://mkweather.com/2020/12/22/january-2021-forecast-for-the-world-from-ecmwf// and current SSW (Sudden Stratospheric Warming) have start very quickly, with extreme frosts in Oymyakon (-56,0°C), Western Siberia (-53,0°C) and newest, Finland (-36,0°C) at the Christmas 2020 (23. – 26. December).
A belt of anomalous air pressure anomaly will be furthermore long from the Atlantic into Eastern Asia and next days, next severe frosts are forecasted for large parts of Northern Hemisphere – in Siberia it should be one of the worst 4 coldwaves since 2000.
According to International Exchange site, Scandinavia is experiencing during Christmas 2020 with extreme cooldown – while on 24. December, temperatures in Lapland reached over 0°C and 25. December was still close to 0°C, during night from 25. to 26. December, regionally has cooled down for more than 35°C / 63°F. Only a weekend during the Christmas, Norway reported almost the highest winter temperature in Scandinavia ever /+18,6°C/ /https://mkweather.com/2020/12/21/almost-a-new-winter-temperature-record-for-scandinavia-norway-186c//.
E.g., Ivalo, Finland has reported on 25. December warm -1,7°C, but morning 26. December was extremely cold, with temperature minimum only -36,0°C.
In Karasjok, Norway has cooled down from -1,0°C to -35,7°C during last hours.
On Western Siberia, temperatures dropped up to -53°C during shortly before Christmas 2020 (only 3°C warmer than Oymyakon!), what is 18-20°C below long-term averages. According to tweets from Russia, Novy Urengoy (more than 100 000 population) reported -45,1°C.
Severe frosts during next hours hit into European Russia and Kazakhstan, but partly to Estonia, Latvia and NE Ukraine, too. Moscow region will be hit by extreme frosts, too, with the coldest moments of the winter season 2020/2021.
Atmospheric block over Northern Atlantic gradually hits western half of Europe during incoming period, with next severe frosts / snow conditions.
Blocking situation in Asia should persist until cca 10. January 2021, with possible regional all-time temperature records in parts of Russia, northern Central Asia and Eastern Asia.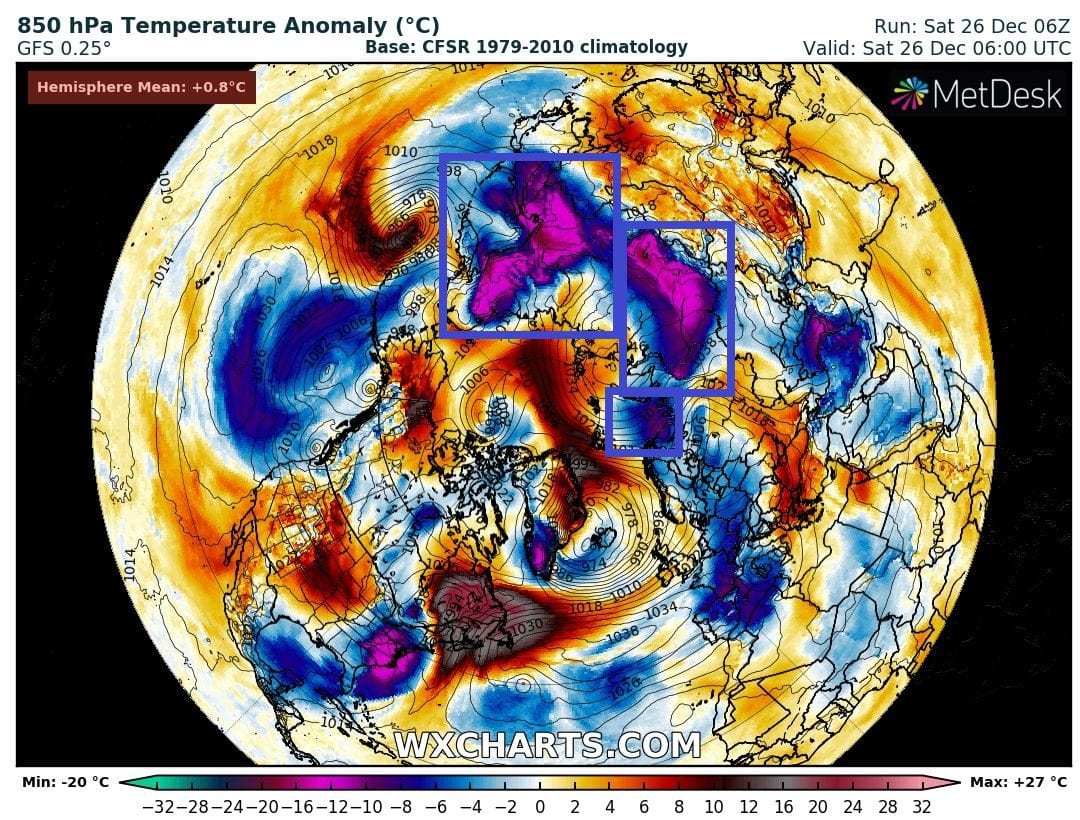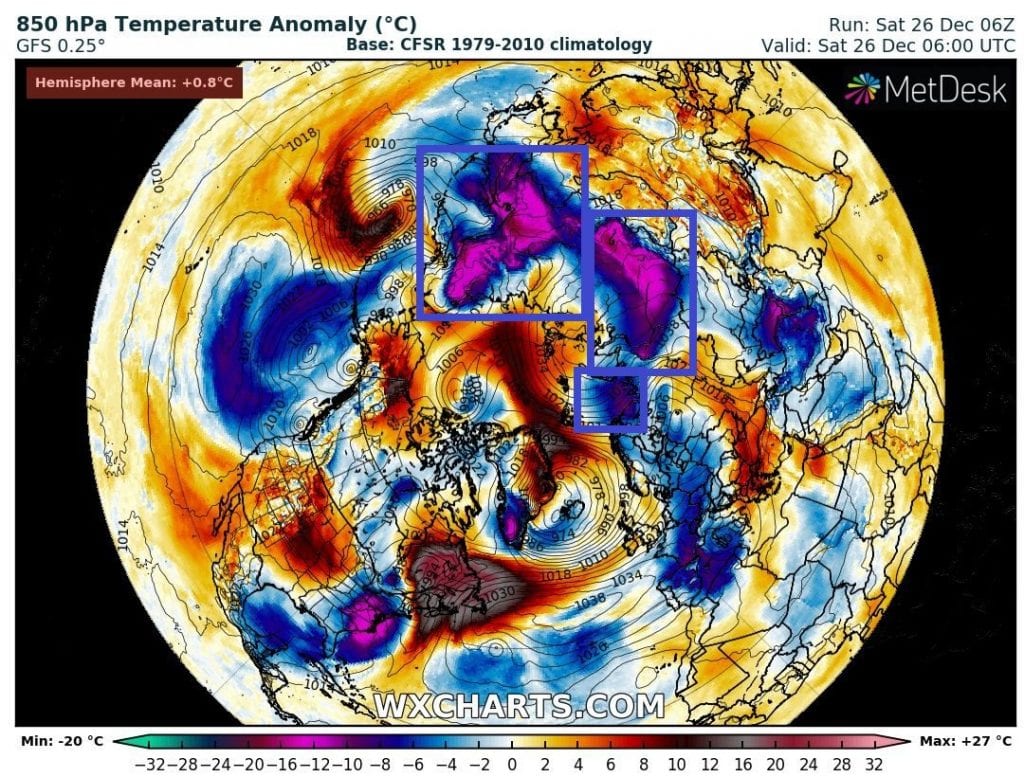 Air pressure anomalies for weeks between 28.12. 2020 – 11.1.2021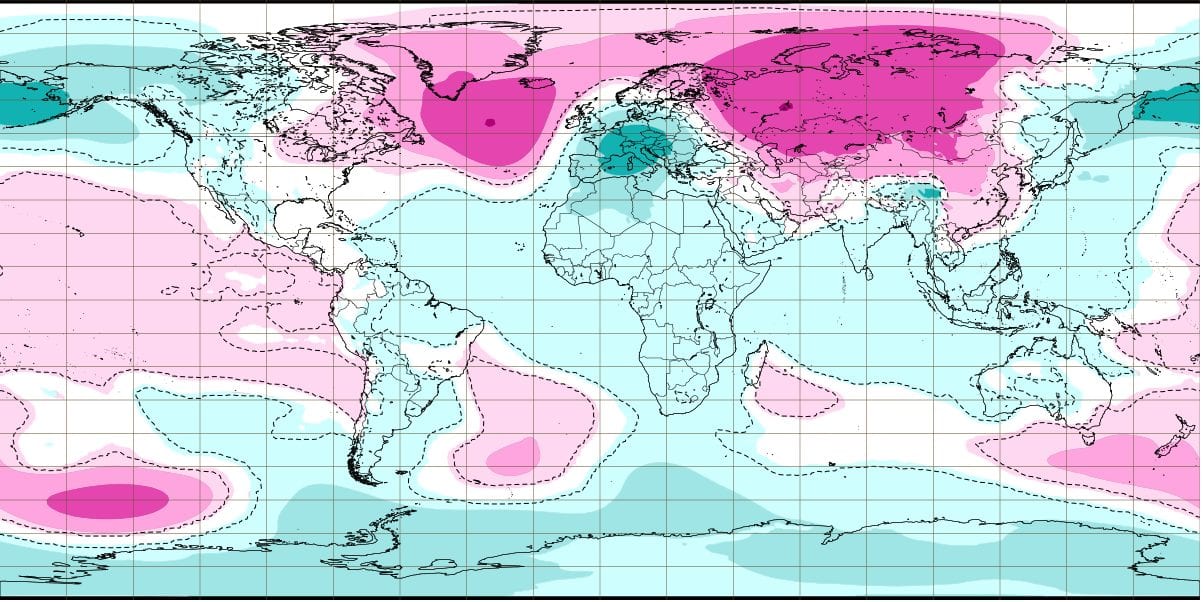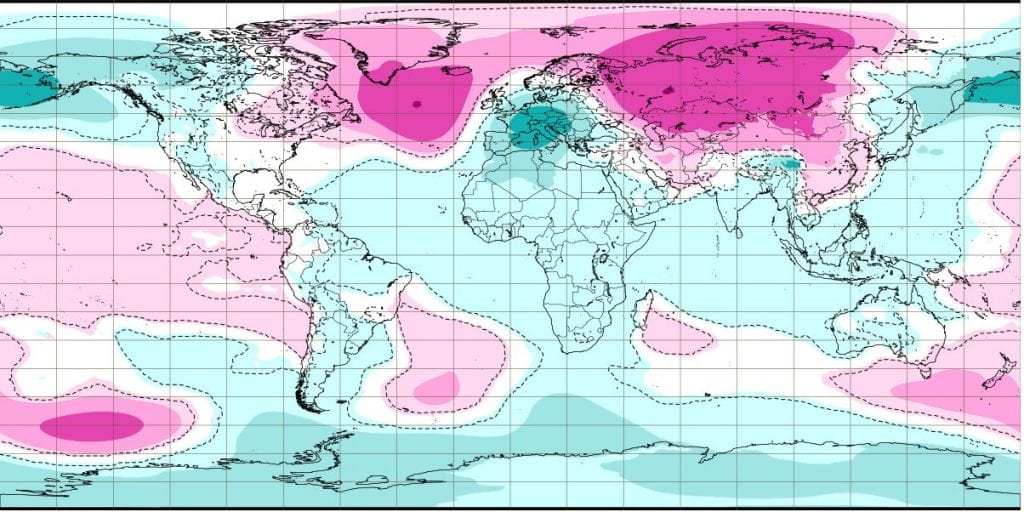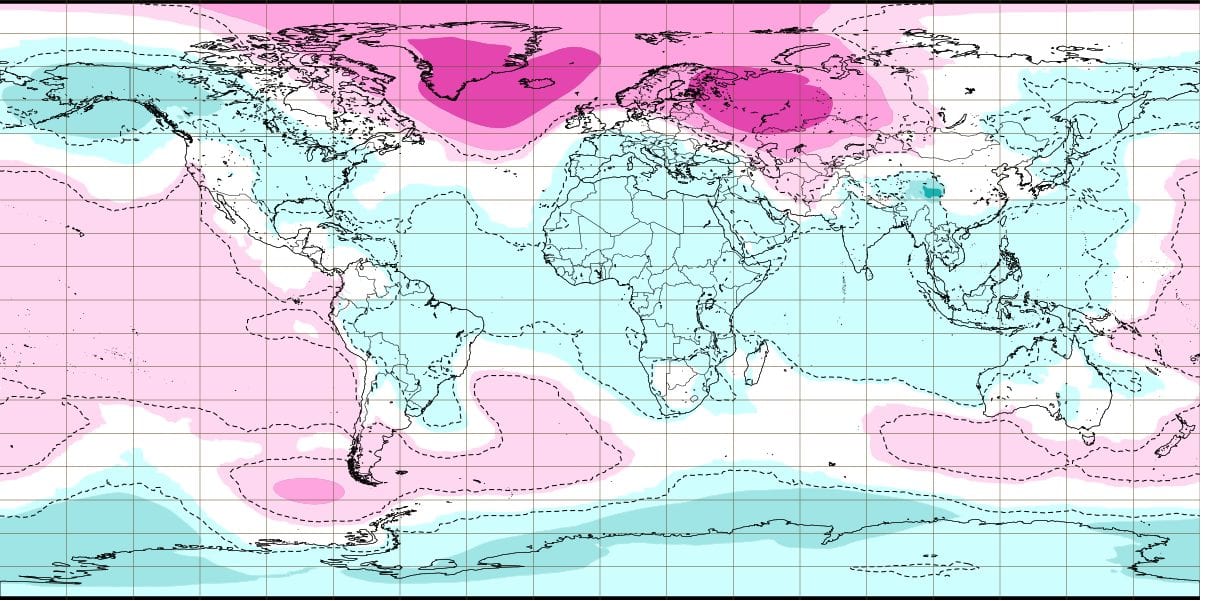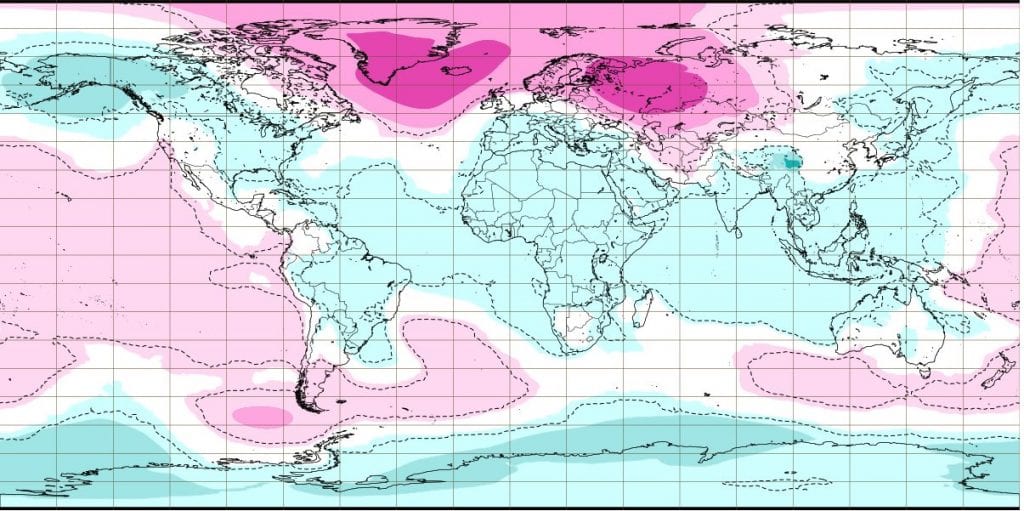 Read more:
(Visited 69 times, 1 visits today)