Silvester and New Year 2020/21 are already behind the doors and we should to forecast, how type of weather is forecasted for the most populated parts of the USA and Canada.
Between 30. December and 1. January 2021, a powerful superstorm will be shifting across eastern half of the USA, while Northwest will be still under effect of atmospheric river /https://mkweather.com/2020/12/21/hard-christmas-for-seattle-vancouver-atmospheric-river-aims-to-northwest-and-british-columbia-persisting-floods-and-landslides-in-western-coast-of-north-america-will-continue//. In Rocky Mountains and Southwest, will be sunny / foggy thanks to Hawaii anticyclone and relative warm, northern Northeast should alive record warm New Year, with T2m temperature anomalies above 35°F / 20°C.
All eyes will be during last days of 2020 and on New Year at extreme storm, bringing blizzard conditions to SE Canada, Great Lakes region, Northern Plains and Midwest and severe T-storms in Northeast, Mid-Atlantic and Southeast.
Regionally blizzard, but around Silvester midnight mainly severe storms along the eastern coast of the USA should cause many problems with celebrations of the New Year 2021 from Florida to Maine.
Silvester Midnight should be coldest in Upper Midwest, with local temperature anomalies under -30°F / 17°C and warmest in mentioned northern states of Northeast.
COVID-19 transition risk will be high along Eastern Coast, in Midwest and Northern Plains thanks to storms / cold weather, but too in Rockies and Southwest thanks to drought (COVID-19 is spreading mainly near cold and dry weather or weather directly on stormtrack in northern latitudes).
If you are planning to be outdoor during the night, stay safe.
Infographics: wxcharts.com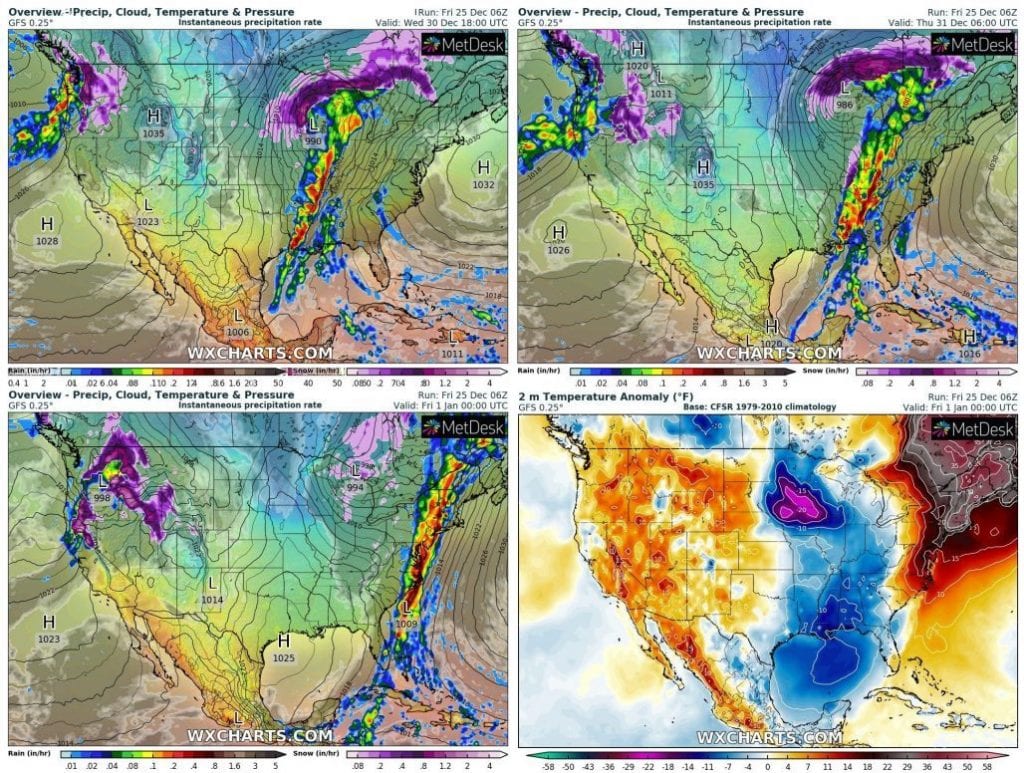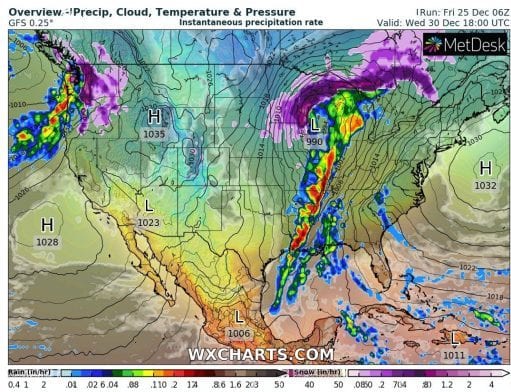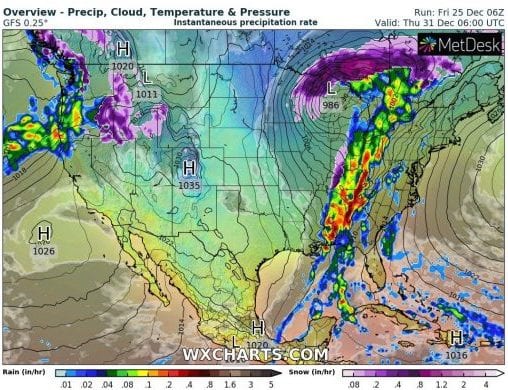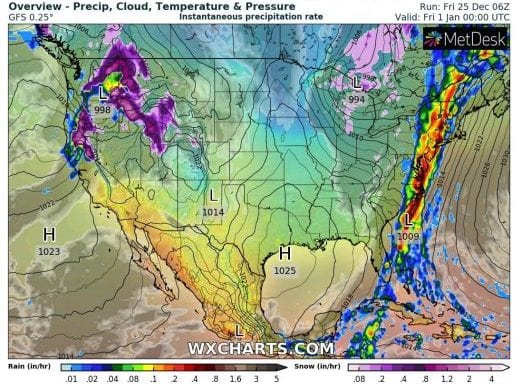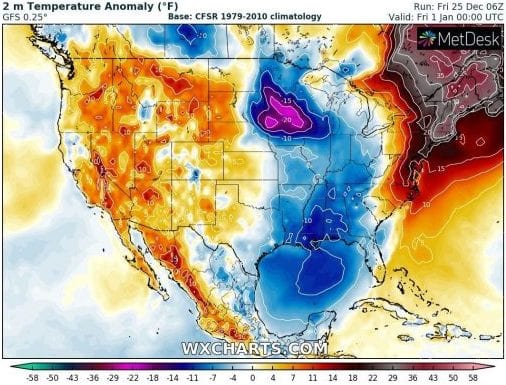 Read more:
(Visited 41 times, 1 visits today)