Only at the weekend, we informed about the extreme heatwave in northernmost parts of Europe - in Lapland in Norway, +34,0°C was measured /https://mkweather.com/norway-340c-behind-the-arctic-circle-16c-below-all-time-national-record-sweden-328c-finland-320c-2021//.
Monday, 5. July 2021 was however even hotter and in Banak, Norway, behind 70°N (!), +34,3°C was measured, which is only 1,3°C from all-time Norwegian record, a new record for Troms and Finnmark county and the hottest temperature in European territories behind 70°N!
In Kevo, Finland, +33,6°C was measured, which is the highest temperature in the Finnish part of Lapland minimally since 1914!
When we look at current forecast models, heatwaves across Scandinavia are forecasted to persist until 15. July 2021, what is even long 10 days! The hottest will be Finland and eastern Sweden, but it will be very hot days in Norway and western Sweden, too.
Temperatures should locally attack +35°C, including areas behind the Polar Circle and the next old temperature records should be overwritten.
Extremely hot weather, with maximum temperatures +30/+35°C, is forecasted in Baltic countries again, with a peak between Wednesday and Wednesday, 7.-14. July 2021, with the next possible temperature records after +35,2 measured in June 2021 in Estonia /https://mkweather.com/estonia-352c-national-june-record-was-destroyed/?utm_source=rss&utm_medium=rss&utm_campaign=estonia-352c-national-june-record-was-destroyed/.
Forecasts for an upcoming heatwave for Spain, Portugal /Italy, Balkan / Central Europe, and Eastern Europe you should find on /https://mkweather.com/spain-and-portugal-at-the-weekend-49c-gfs-all-time-records-are-473c-and-474c/; https://mkweather.com/italy-45c-and-balkan-42c-the-3rd-peak-of-deadly-heatwaves-on-thursday-8-july-2021-expected/; https://mkweather.com/heatwave-in-central-europe-hungary-40c-austria-slovakia-39c-czechia-37c-poland-36c-germany-32c-july-2021/; https://mkweather.com/eastern-europe-hits-a-10-day-heatwave-temperatures-reach-32-38c//.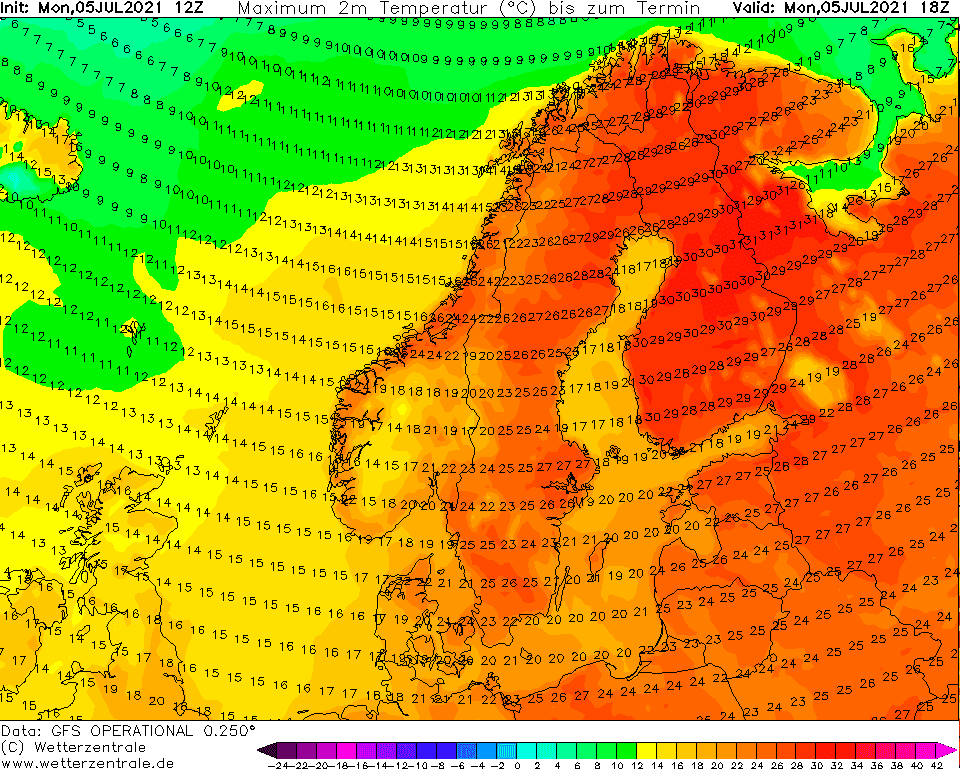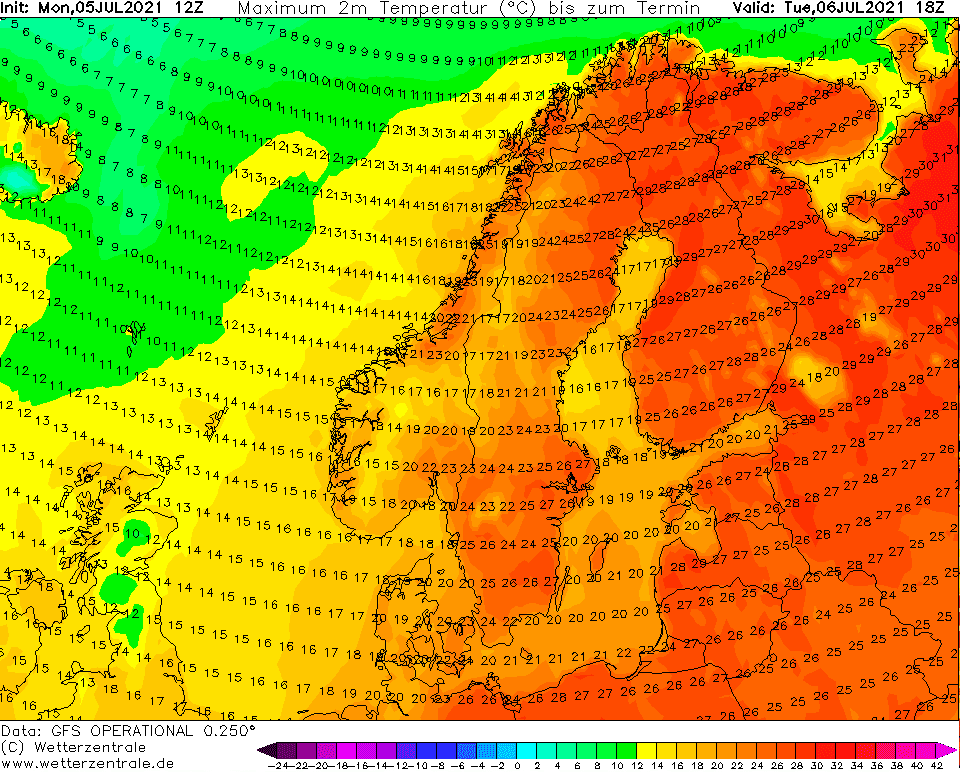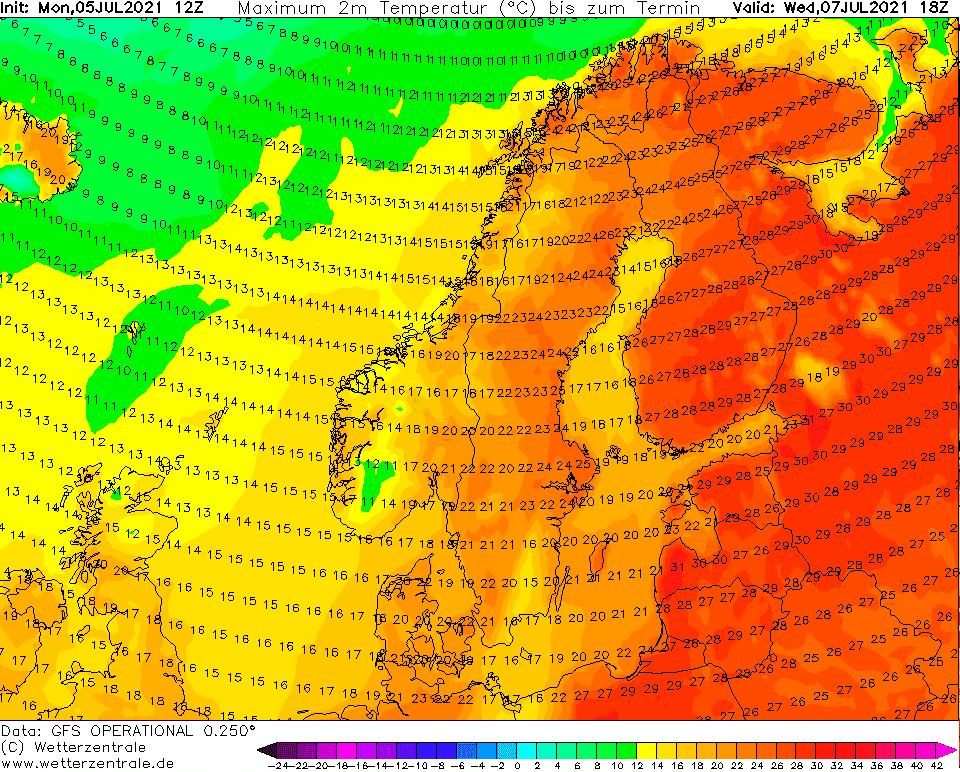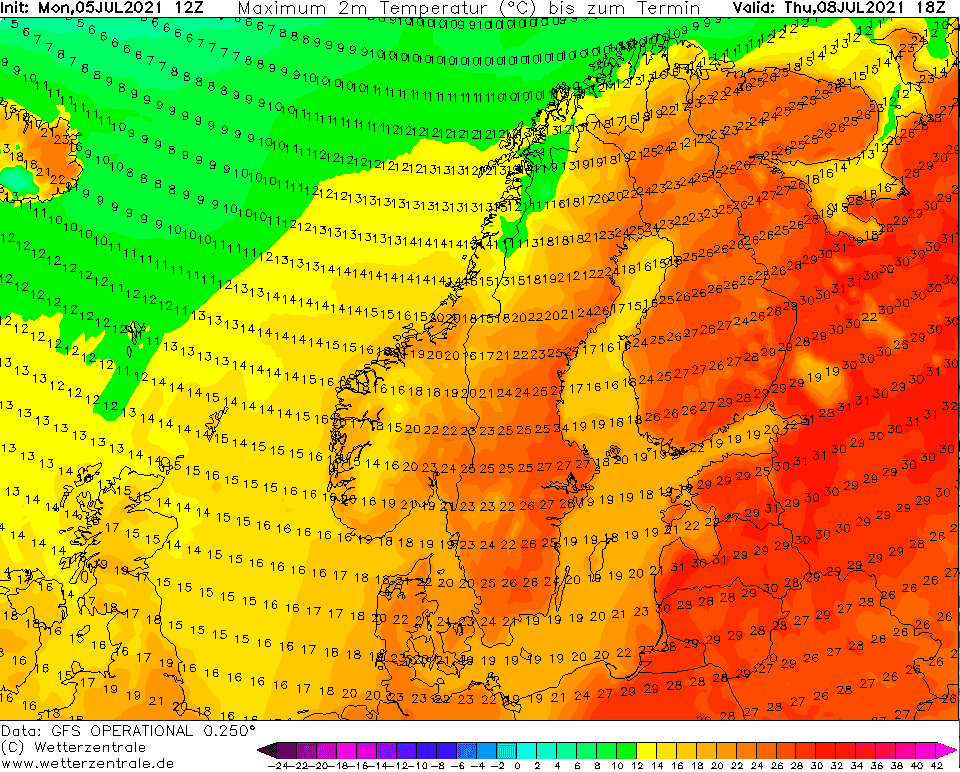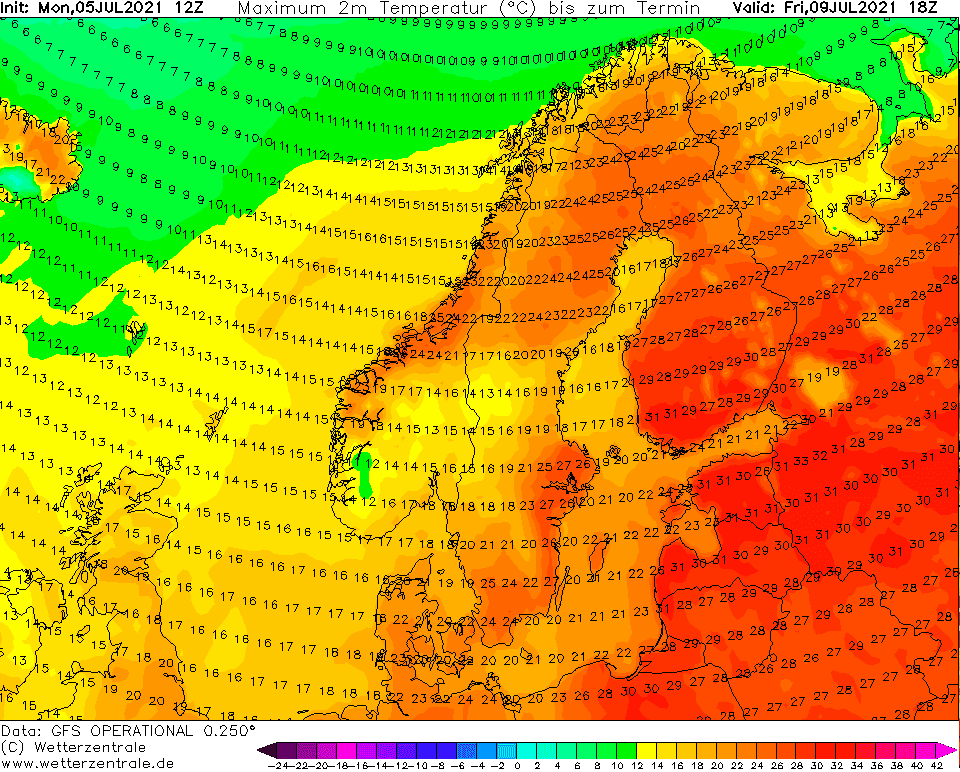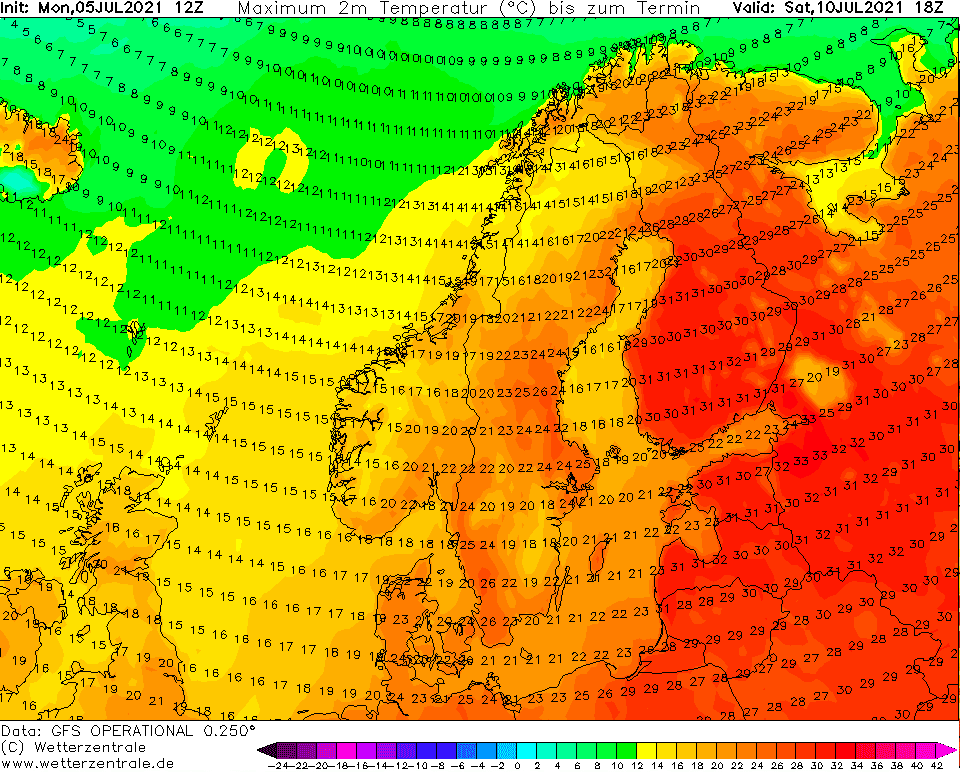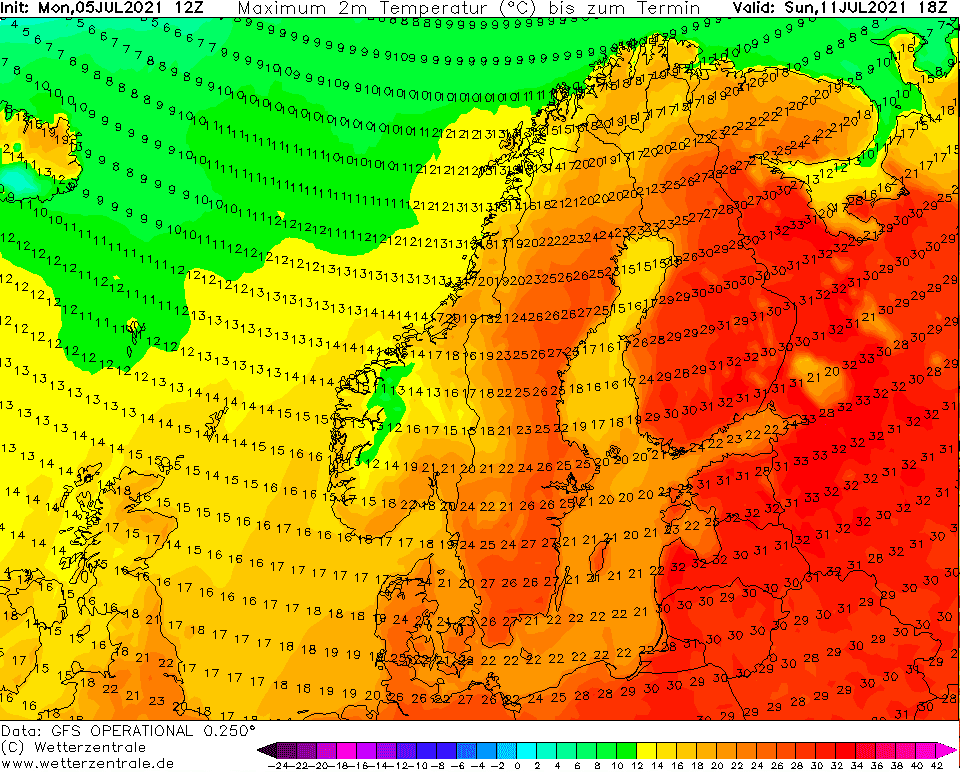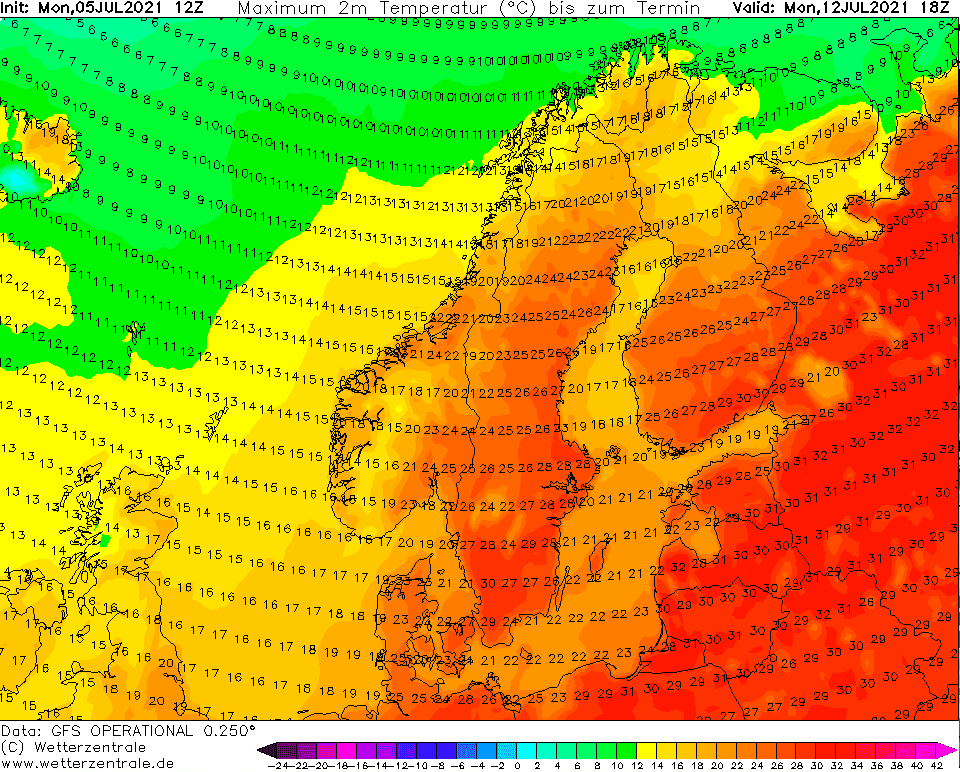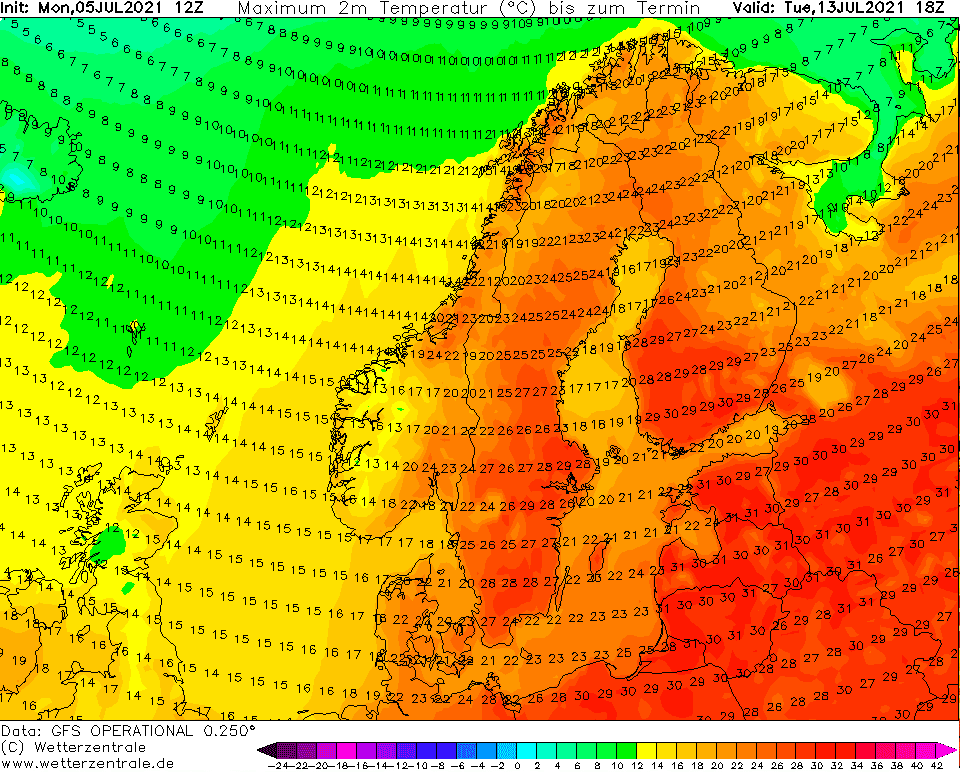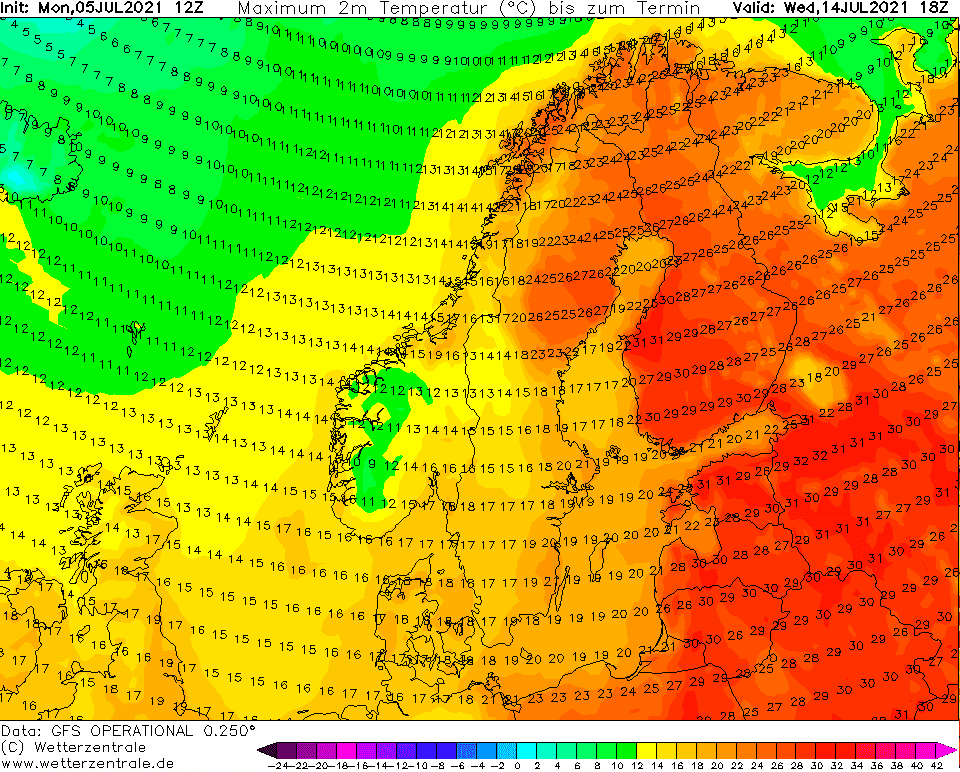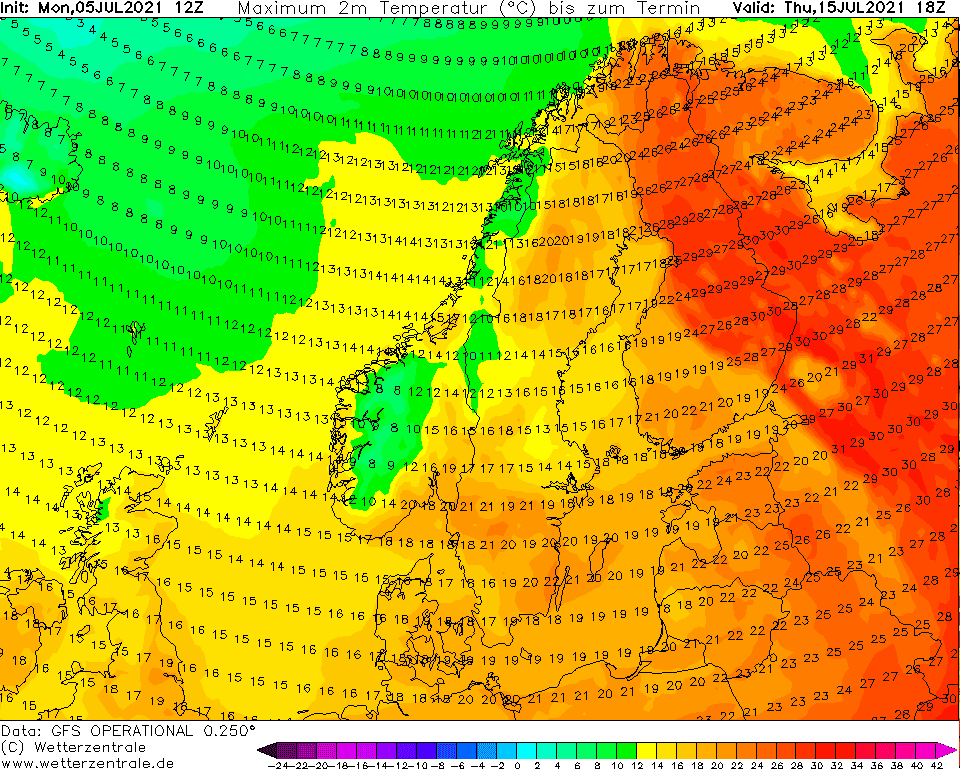 Source: wetterzentrale.de