Heatwave in Central Europe: Hungary +40°C, Austria / Slovakia +39°C, Czechia +37°C, Poland +36°C, Germany +32°C
As we forecasted earlier northwestern parts of Europe won´t experience extreme heatwaves, such as all southern and eastern half of the continent.
Earlier forecasts: /https://mkweather.com/near-50c-in-spain-and-above-45c-in-italy-again-hungary-more-than-40c-but-cold-times-for-the-uk-france-germany/; https://mkweather.com/england-france-benelux-germany-without-hot-summer-ecmwf-6-week-forecast-until-16-august-2021//,
In eastern Germany, maximum temperatures only around +32°C are around Tuesday, 6. July 2021 possible, while Hungary, directly in a path of tropical advection, +40°C is very probably.
While in Germany or Switzerland, severe storms are soon possible, other countries of Central Europe will enjoy extremely hot summer weather, with peaks from Wednesday to Friday, 7.-9. July 2021.
In Hungary, +40°C is forecasted on Thursday, 8. July, while in Slovakia and Austria, +39°C should be measured. Forecasts for southeastern parts of Moravia, Czechia are extremely hot, too, up to +37°C.
Poland should see the peak of the heatwave on Thursday or Friday, with possible maximum temperatures up to +36°C.
Extreme heatwave hits Ukraine, Belarus, the Baltic region, and Finland gradually, with extremely high, tropical temperatures, from +32°C in northern parts to +38°C in southern parts of Eastern Europe.
Hungarian neighbours, Slovenia and Croatia should measure up to +40°C, Serbia up to +41°C and Romania up to +39°C these days.
Above Austria should move air mass with temperatures above +25°C in 850 hPa near foehn/sirocco winds, but in Hungarian and Slovakian lowlands, T850 hPa should reach +23/+24°C. Above the borders of Moravia with Slovakia, +22°C in 850 hPa is possible and in southern Poland only +20°C in 850 hPa.
Such we mentioned in the forecast for Italy and Balkan – above western Balkan, +27°C in 850 hPa and above Italy +29°C in 850 hPa is forecasted /https://mkweather.com/italy-45c-and-balkan-42c-the-3rd-peak-of-deadly-heatwaves-on-thursday-8-july-2021-expected//. In Spain even hotter air will occur at the weekend, with +33°C in 850 hPa and possibility of national records around +49°C /https://mkweather.com/spain-and-portugal-at-the-weekend-49c-gfs-all-time-records-are-473c-and-474c//.
It´s not impossible, that temperature record +34,0°C from Norway behind Polar Circle from the weekend, will be overcome in Finland until the end of the week /https://mkweather.com/norway-340c-behind-the-arctic-circle-16c-below-all-time-national-record-sweden-328c-finland-320c-2021//.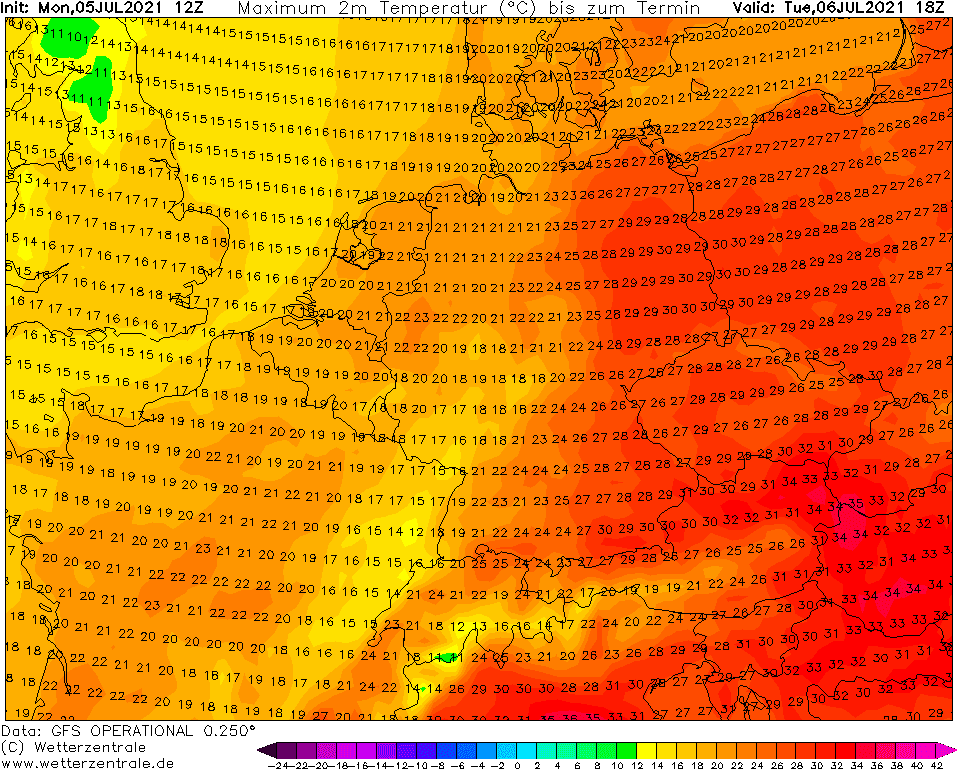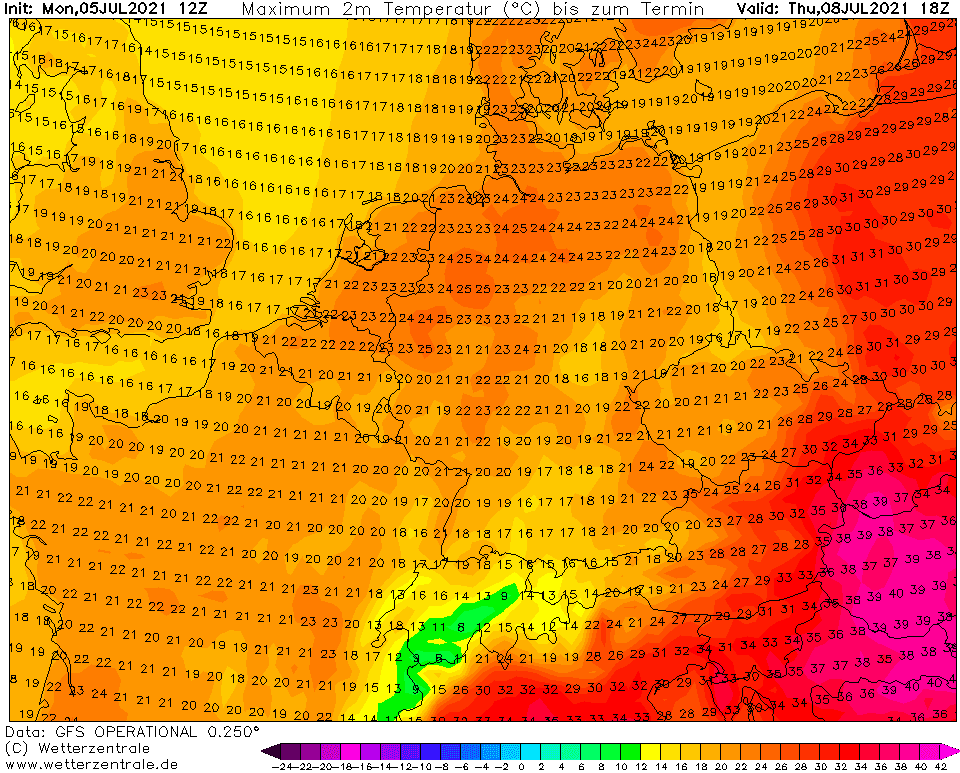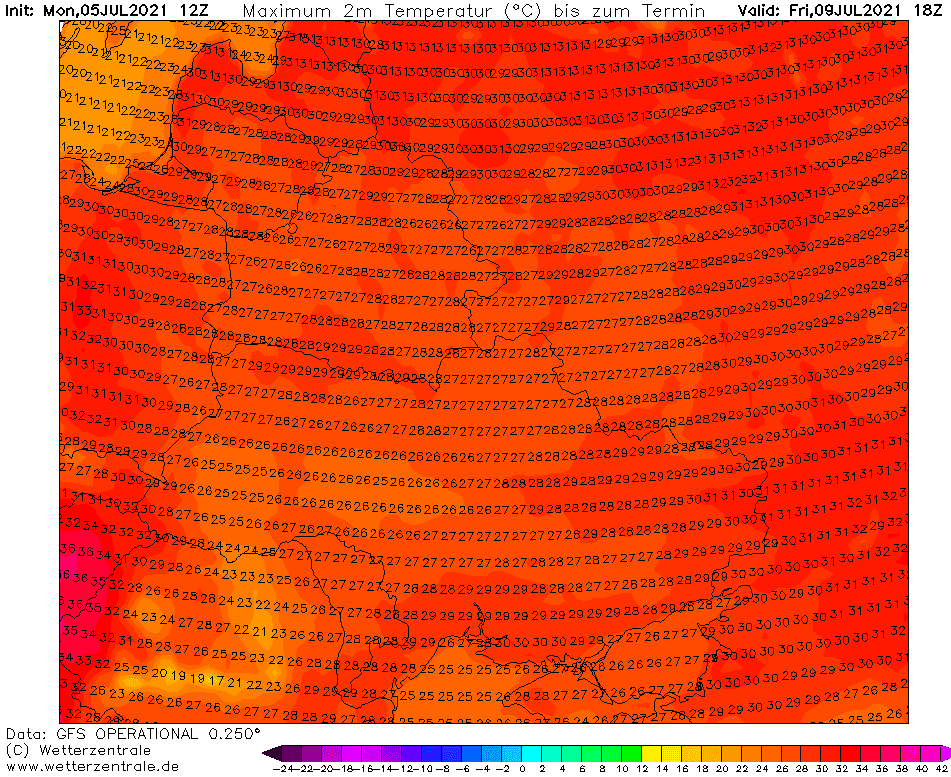 Source: wetterzentrale.de