Last days, a storm period has brought a lot of surprises in Europe. Regionally, precipitation amounts over 100 mm/24 were reported (Slovakia, Austria, Czechia, Germany) and in humid warm air was very high humidex.
Regionally, 3rd level before flooding or severe storms was valid during last days (Germany, Slovakia Serbia and currently Ireland and possibly United Kingdom during Thursday, but mainly before severe winds linked with ex-tropical storm Kyle).
In western parts of Europe, cold air from northwest and hot air from southeast have mixed together and it has made excellent conditions for local tornado outbreaks.
After 2 weeks and after next heatwave, next tornado outbreak in Europe occurred, with several cases in UK, France, Germany, Italy and Croatia between 15.-18. August 2020.
After a time, we are bringing next photogallery of photogenic tornadoes in Europe from this period, with a place and a date of reports.
It´s possible, that during autumn, so big outbreaks will not appear and that this is the last bigger European mini-outbreak of tornadoes during the year 2020. However, when medicane activity will start over Mediterranean soon, tornadoes in Mediterranean are still possible. But in northern areas, tornadoes in autumn will be rather an exception.
ESWD tornado reports from the period 15.-19.8.2020 over Europe + photogallery /https://eswd.eu/cgi-bin/eswd.cgi/
Croatia, Susak, 18.8.2020
Germany, Bründersen, 18.8.2020
Germany, Deensen, 17.8.2020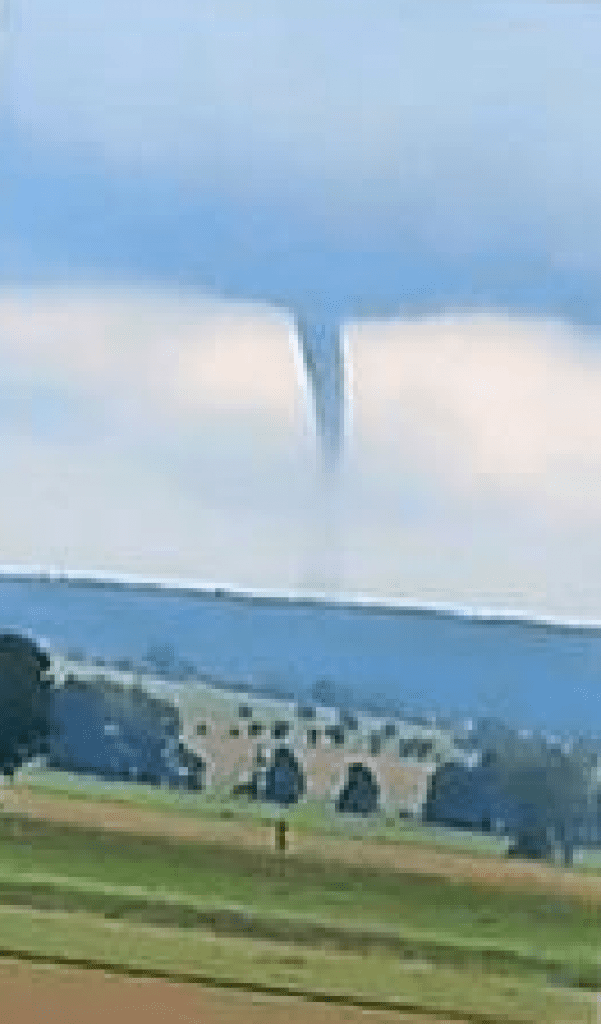 Italy, Mesola, 17.8.2020
Italy, Genova, 17.8.2020
Italy, Arenzano, 17.8.2020
UK, Portishead, 16.8.2020
France, Ernes, 16.8.2020
Germany, Haste, 15.8.2020
Read more:
(Visited 68 times, 1 visits today)