After extremely cold nights from Scotland during a workweek up to -12,2°C /https://mkweather.com/2021/01/07/the-uk-122c-next-2-nights-will-be-critical// are coming next cold times for the UK at the weekend, with regional coldest times since 2010!
While in Scotland, -11,6°C has been measured in Tulloch Bridge, only, Redesdale Camp in England reported -11,1°C, the lowest temperature in England since 2019 and Ketesbridge, Northern Ireland with -10,2°C reported the coldest night in Northern Ireland from legendary winter 2010!
Meantime, in Madrid, Spain, the worst blizzard for 40 years was observed /https://mkweather.com/2021/01/09/madrid-50cm-of-snow-aemet-confirmed-the-worst-snowfall-since-1971// and only 2 days before a winterstorm Filomena, all-time national temperature record in Spain was measured (-34,1°C) /https://mkweather.com/2021/01/07/siberian-winter-in-the-spain-341c-new-national-temperature-record//.
Now, extreme Siberian winter is slowly shifting above continental Europe, with expected blizzard conditions in many parts /https://mkweather.com/2021/01/09/snow-calamity-in-large-parts-of-germany-poland-alps-carpathians-dinar-mountains-eastern-europe-scandinavia-forecast// and expected temperatures below -30°C /https://mkweather.com/2021/01/08/aggressive-gfs-outputs-are-back-all-siberian-air-will-shift-above-europe-2021/; https://mkweather.com/2021/01/08/2-weeks-of-permanent-siberian-frosts-20-30celsius-for-central-europe/; https://mkweather.com/2021/01/07/scandalous-gfs-outputs-which-should-overwrite-history-one-of-the-coldest-days-for-last-100-years//.
Moreover, the newest GFS outputs expect the next, even stronger coldwave for British Islands, shortly after 20. January 2020, with really freezing temperatures.
It appears, that in Scotland, it should be a potential up to -18°C and in England up to -15°C, although, extreme forecast outputs are needed to confirm during next week.
Extreme peak of Winter 2020/2021 absolutely didn´t say the last world and Siberian conditions should again very surprise during next weeks. It is possible, that extreme coldwave should be longer than was expected - minimally until the end of January 2021.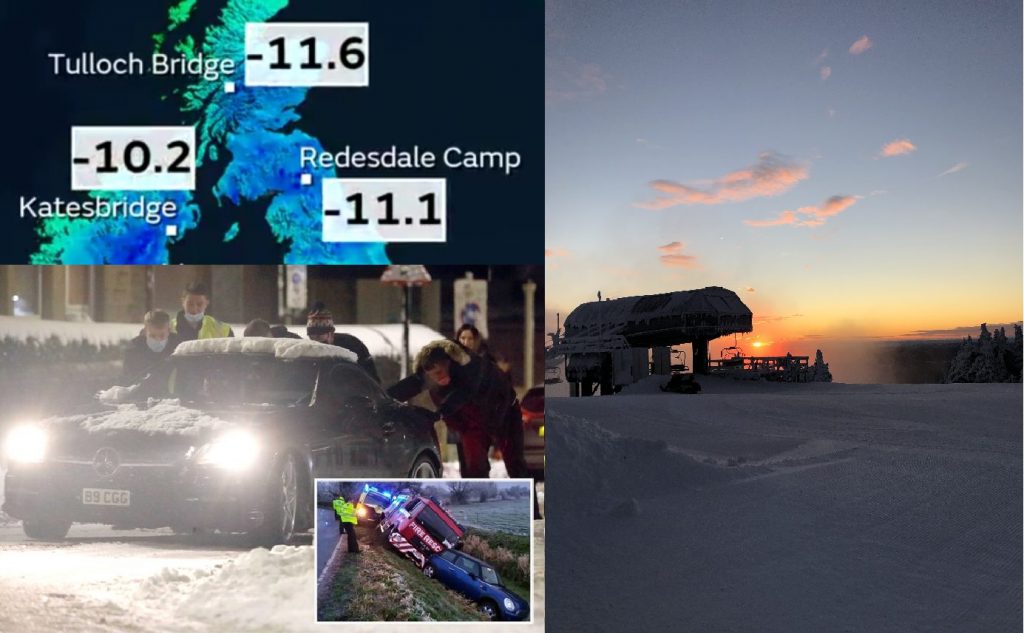 Arctic winter will come back! /Expected temperatures for British Islands from wetterzentrale.de: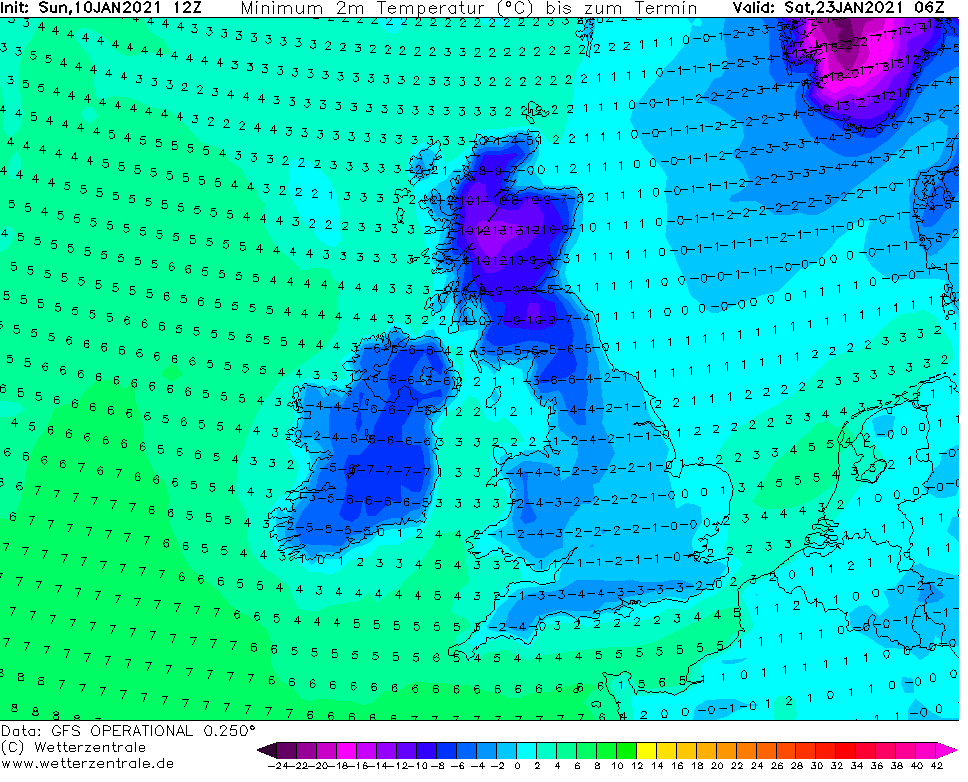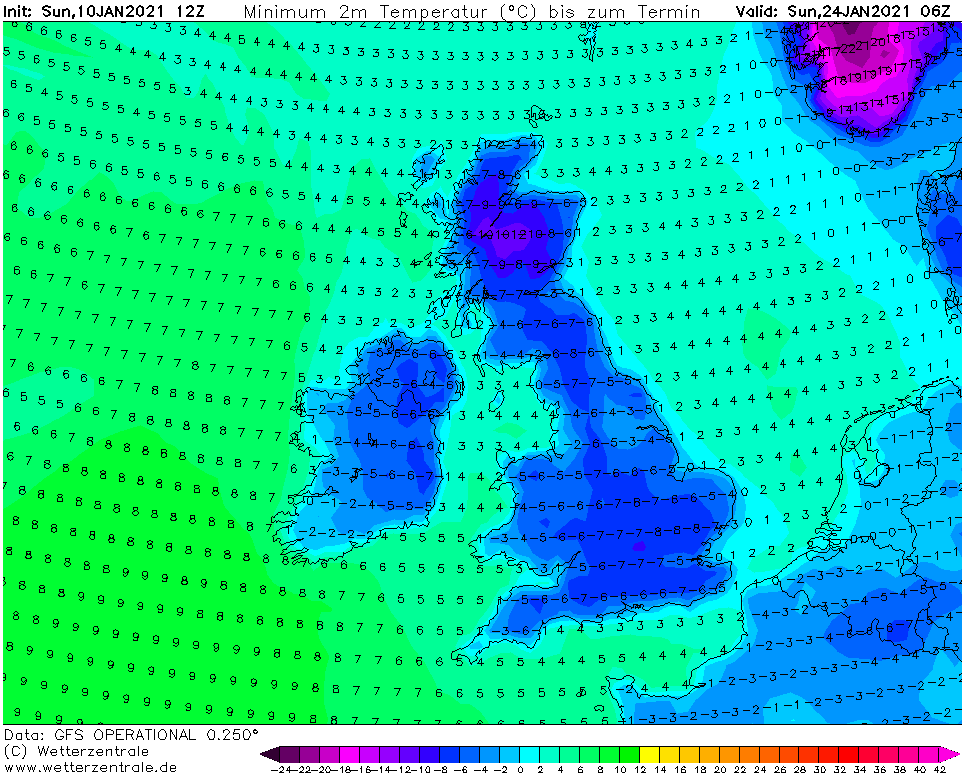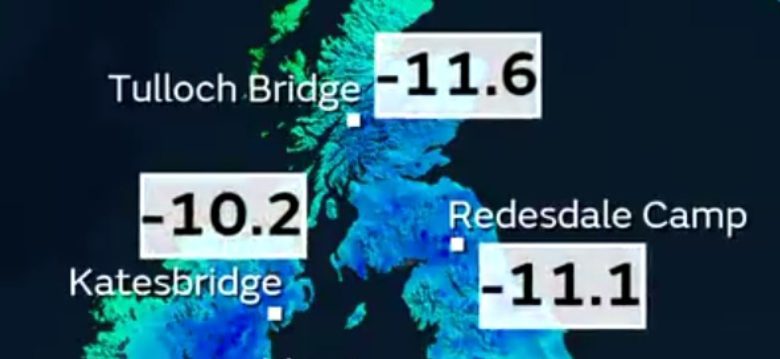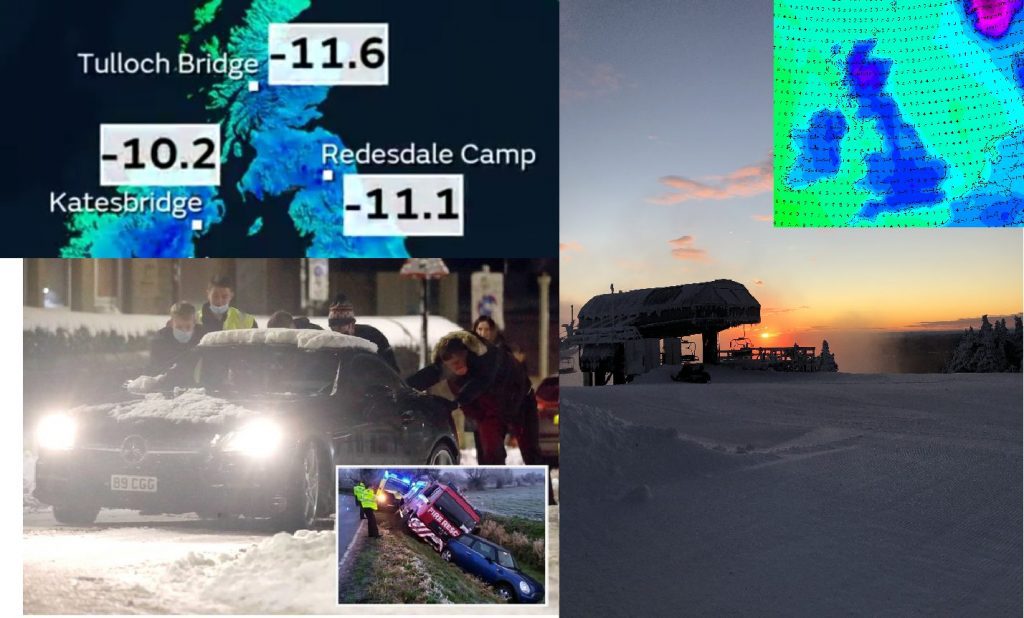 Read more:
(Visited 36 times, 1 visits today)