According to Korean Meteorological Institute, Bavi could bring more than 200 kilometers per hour of wind in the worst-case scenario /http://www.koreaherald.com/view.php?ud=20200824000753/.
There is a possibility, although deemed low, for Bavi to develop into a "super strong" typhoon, the highest classification on the KMA's five-level scale introduced in May. A typhoon with wind speeds of 194 kilometers per hour earns the "super strong".
In that scenario, Jeju Island and the west coastal regions of North Jeolla and South Jeolla provinces could see strong gusts of up to 216 kilometers per hour from Wednesday to Thursday. Other southern and western areas would be hit with winds of up to 126 kilometers per hour until Thursday.
The typhoon is also forecast to pour up to 500 millimeters of rain on Jeju Island, up to 150 millimeters in North Jeolla and South Jeolla provinces and up to 100 millimeters in other regions.
According to the Korea Meteorological Administration, the eighth typhoon of the year that formed off the east coast of Taiwan last week was around the northwestern coast of Okinawa, Japan, as of 4 p.m. Monday, advancing at a speed of 12 kilometers per hour toward South Korea.
Typhoon hits a Korean Peninsula and southwestern Japan during next days and then will be as ex-tropical cyclone continue to move northward, over China and Russia. It will be the strongest typhoon, which hits Korea in years.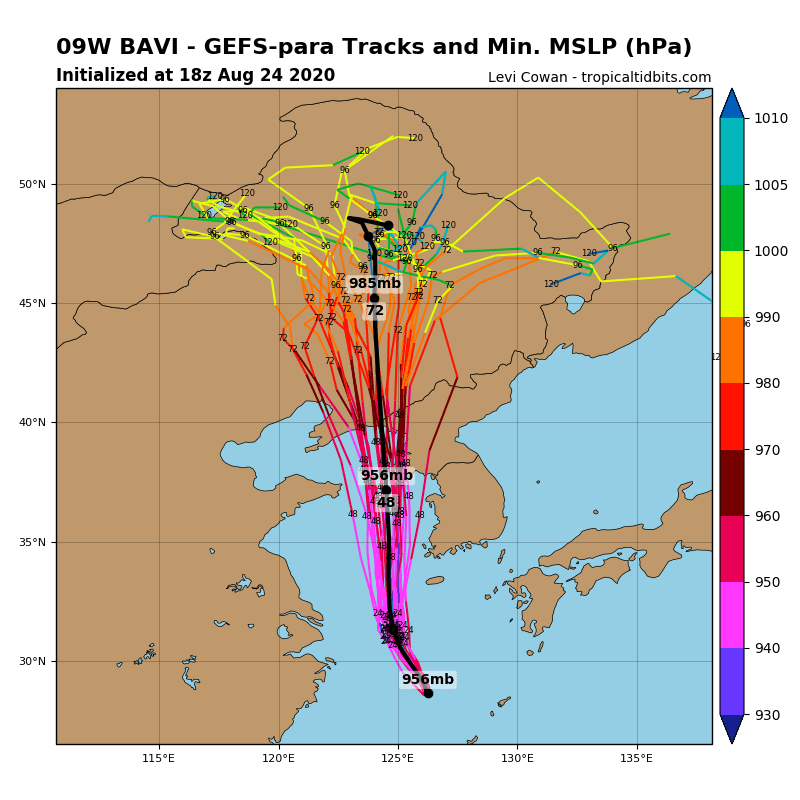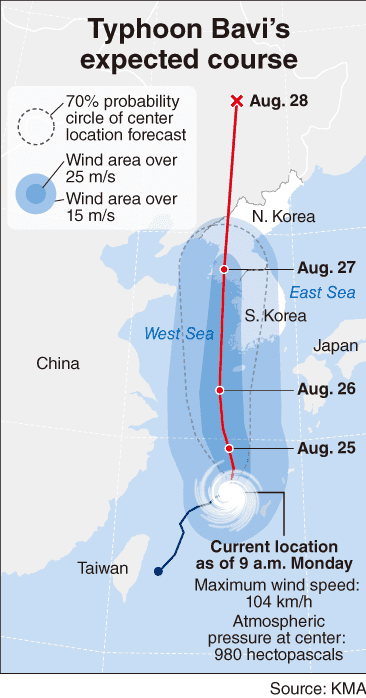 (Visited 96 times, 1 visits today)