New forecasts associated with a tropical storm Theta have shifted its stormtrack more southward, above Spain and Portugal and some runs expect, that shift towards coast of Europe should be accompanied by more slowly change of position of tropical storm.
However, predicting tools are relatively favorable for tropical depression Theta striking Portugal (and Spain) already around Tuesday and Wednesday 17.-18. November 2020, with possible severe storms, local flooding or stronger winds.
Although, farther shift over continental Europe is for now not very probable, remnants of the system should be merged with powerful cold front from northwest, which will bring above northwestern Europe heavy rains and strong winds early next week.
It appears, that it will be exactly the same cold front, which ended up Indian summer in the USA and merged with remnants of a hurricane Eta northeastward from Florida.
According to current materials, we should expect very interesting and dynamic circulation conditions during the second half of November in Europe - not linked only with powerful cold fronts and tropical threats, but too with shift of a strong part of a polar vortex, bringing soon winter conditions to many parts of Europe /https://mkweather.com/2020/11/12/europe-winter-comes-from-the-atlantic-in-scandinavia-30-35c-possible//.
Mkweather will be gradually updating the forecasts associated with severe weather conditions in Europe until the end of November 2020.
Infographics: tropicaltidbits.com: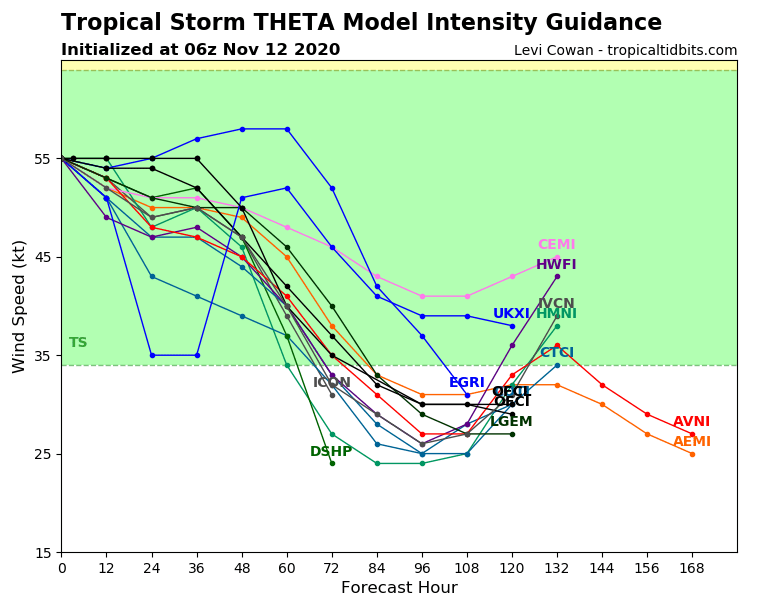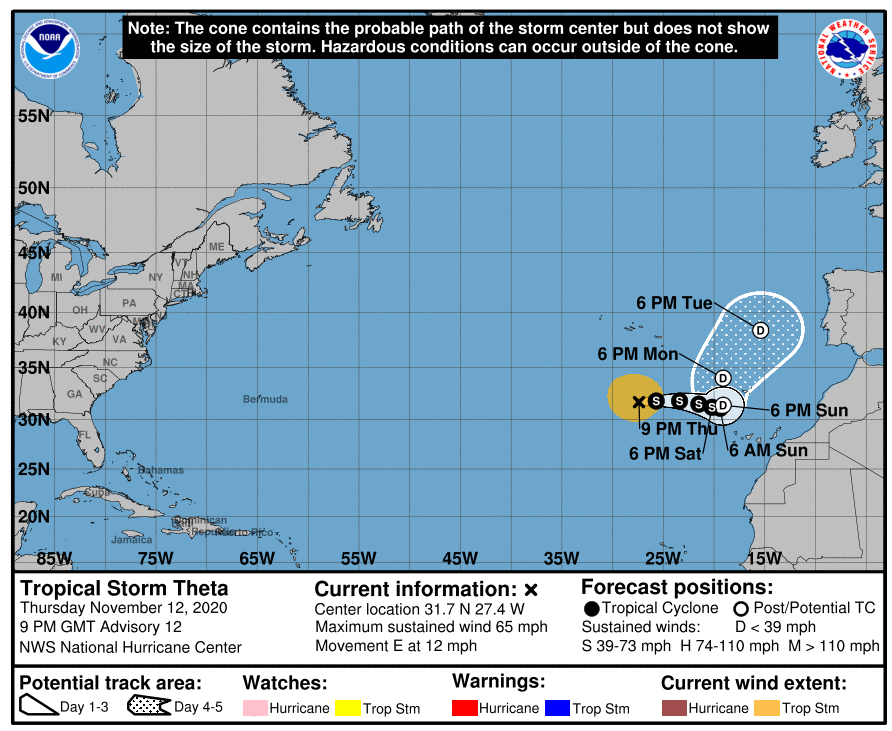 Read more:
(Visited 70 times, 1 visits today)