This has left from the car after floods and landslides in Georgia, Caucasus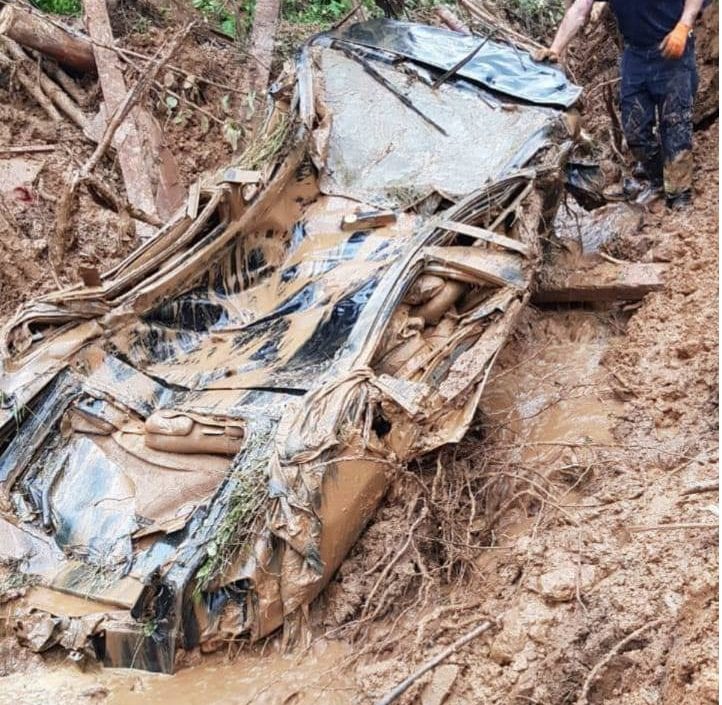 Severe floods and landslides hit Caucasian country, Georgia last week. After heavy rains from cold front on 1. October associated with windstorm, a colossal landslides hit Adjara region, southwestern Georgia.
In the village of Jocho, Khelvachauri municipality it swept away a house and a vehicle. After and event, several people missed.
According to the Georgian Emergency Management Service (EMS), 120 rescuers were working to find the missing persons. 2 days later, on 3. October 2020, 5 bodies had been found with one more person thought to be missing.
The landslide has made from the car only compressed metal sheet and similarly house had not any chance.
Event has occurred, when cold front, linked with late September coldwave in Europe arrived over Black sea region at the beginning of October.
In Georgia is still warm, with summer days above +25°C in the lowlands. Before the cold front, temperatures has reached +30°C in some regions.
Infographics: