During severe blizzard in Northeast, Midwest and Mid-Atlantic, /https://mkweather.com/2020/12/18/new-york-city-after-10-year-blizzard// very cold air shifted above Gulf Coast and Florida with result of tornadoes in Tampa Bay, Tampa, Florida.
Although series of tornadoes hasn´t been so extreme such as Pinellas County tornado from 1992, which caused 130 dead or missing, mainly the strongest of them, confirmed F2 and F1 tornadoes by NOAA, scared on Wednesday, 16. December 2020 many people on the roads, outside, but too in houses and big halls.
Direct hit of the tornado has been filmed on the Howard Frankland Bridge during rush hour. "We're very lucky that it didn't hit any cars on the Howard Frankland Bridge,"; "There were probably 80 cars on the bridge when it came by and just missed it.", Tampa Bay Post said /https://www.tampabay.com/news/breaking-news/2020/12/17/the-tornado-that-hit-pinellas-was-the-most-powerful-in-28-years//.
According to NOAA report form Thursday, 17. December 2020, the Pinellas tornado was an F2 and it traveled 13 miles and reached 125 mph / 201 km/h winds.
Next severe tornado has been confirmed in Polk - with F1 power. It traveled 12 miles and reached 110 mph / 177 km/h. /https://www.baynews9.com/fl/tampa/news/2020/12/17/cleanup-begins-across-pinellas--polk-after-severe-weather-blows-through/.
During the Christmas, next extreme coldwave is in the eastern half of the USA expected, with next tornado risk in southern regions /https://mkweather.com/2020/12/20/usa-with-abnormal-christmas-windchill-50f-45c-one-of-the-coldest-christmas-since-2000//.
Last week, an extreme waterspout, thanks to cold air masses from the north, surprised Trinidad and Tobago, too - it will be a topic of the next article on Mkweather.
Next videos document a devastating power of Tampa tornadoes from last week.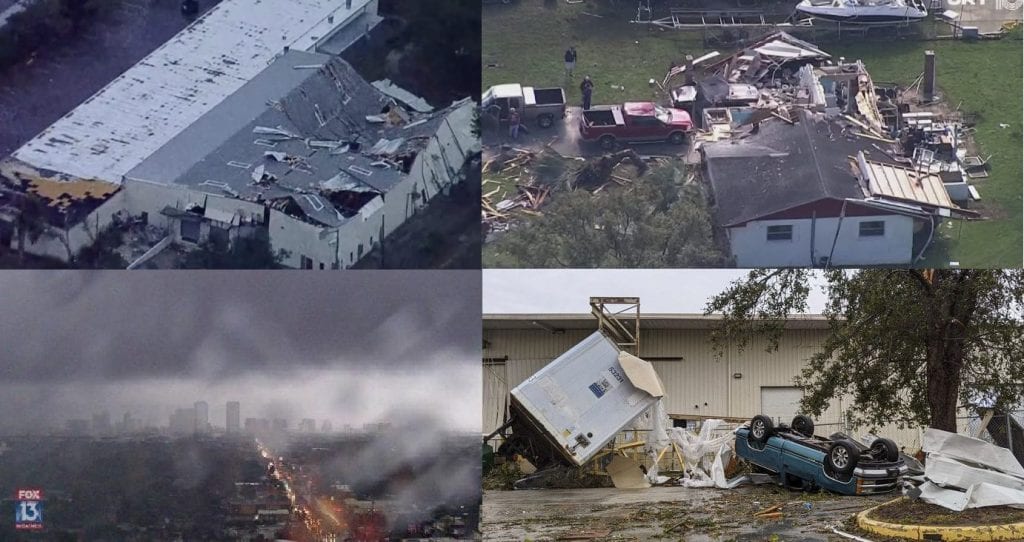 Read more:
(Visited 24 times, 1 visits today)