Tropical and summer weather in Eastern/Southern Europe before windstorm Alex: Palermo +37,5°C, Greece +34,0°C, Croatia +31,4°C, Serbia +30,9°C, Hungary +29,0°C, Austria +26,4°C, Ukraine +25,8°C, Slovakia +25,6°C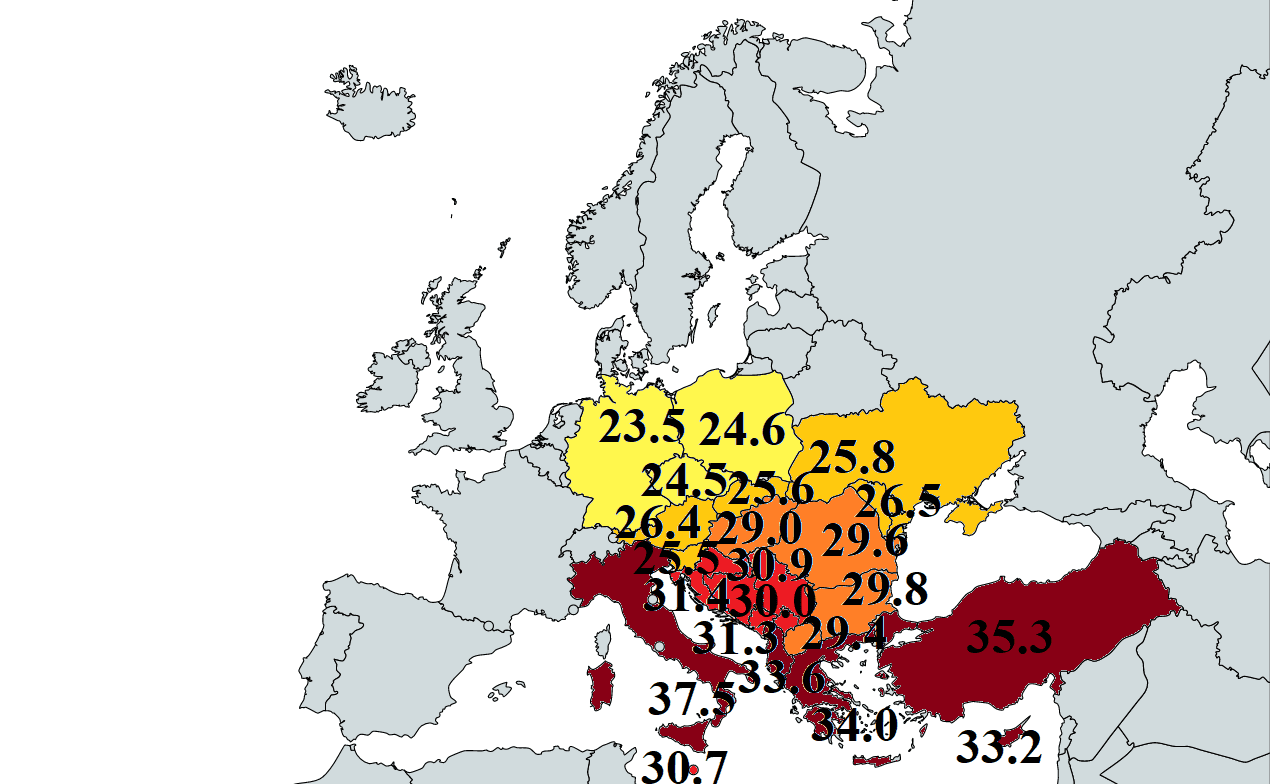 As we expected more than 1 week ago /HEATWAVE 1 ; HEATWAVE 2/, extremely hot air has found a way to Italy, Balkan and Central Europe, with a supertropical temperatures in southern Italy, tropical temperatures in Balkan and summer days in Central Europe on Saturday and Sunday, 3.-4. October 2020.
This, last or one from last heatwaves in 2020 in Europe is associated with a severe weather in Western Europe. Saharan air is flowing above eastern parts of continent on the front side of windstorm Alex, which brought abnormal rainfall to Italy (630 mm / 24 hours) and France (500 mm / 42 hours) on Saturday and recorded winds to Brittany, France, up to 186 km/h /WINDSTORM ALEX 1; WINDSTORM ALEX 2/.
While northern Italy experienced with severe flooding and winds, the hottest day in Europe hit in Palermo, with maximum temperature +37,5°C. In Greece, the hottest was Sunday, with maximum in Andravida, +34,0°C.
Tropical air quickly moved above Adriatic sea above Balkan, with tropical days in Croatia (Gradiste, +31,4°C), Montenegro (Bar, +31,3°C), Serbia (Leskovac, +30,9°C), and Bosnia and Herzegovina (Gradacac, +30,0°C) during the weekend.
In Romania, Bulgaria, North Macedonia, but too in Turkey and Cyprus, Sunday was hotter than Saturday, with maximum temperatures of up to +35,3°C in Turkey (Antalya), +33,2°C in Cyprus (Gecitkale), +29,8°C in Bulgaria (Kurdjali) and +29,6°C in Romania (Bucharest). In Malta, Sunday was too little hotter than Saturday, with +30,7°C in Gudja.
In Central Europe, the hottest was on Saturday, with +29,0°C in Hungary (Pecs), +26,4°C in Austria (St. Wolfgang), +25,6°C in Slovakia (Hurbanovo), +25,5°C in Slovenia (Cerklje Ob Krki), +24,6°C in Poland (Krakow), +24,5°C in Czechia (Pardubice) and +23,5°C in Eastern Germany (Goernitz).
In Ukraine, +25,1°C was measured on Saturday (Izium) and +25,8°C on Sunday (Simferopol).
During the next period, extremely hot air will shift over Eastern Europe, Eastern Mediterranean and Middle East, with potential of record-breaking temperatures.
Warm air will be persisting over Eastern and Southeastern Europe until 20. October, meanwhile, West and Central Europe are expecting next powerful coldwaves with rain- and windstorms. The peak of next powerful coldwave is expected after 10. October in region, with possible temperature anomalies -10°C below long-term temperature average.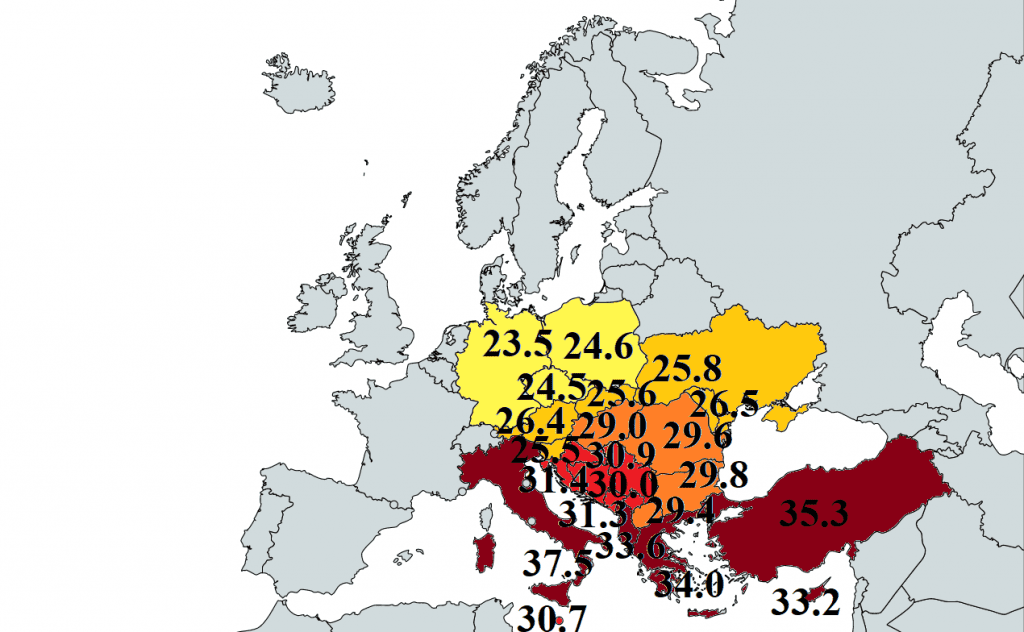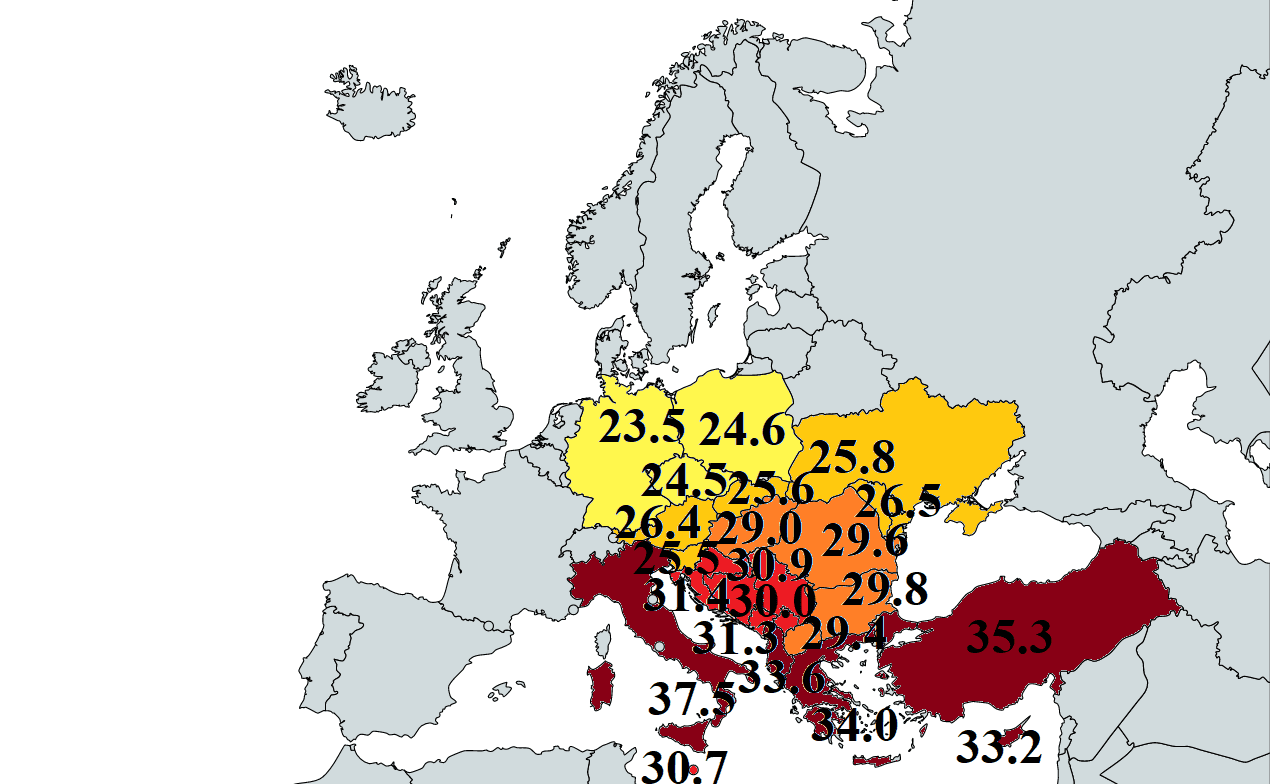 Days until 20. October, with the most interesting temperature anomalies patterns in Europe /wxcharts.com: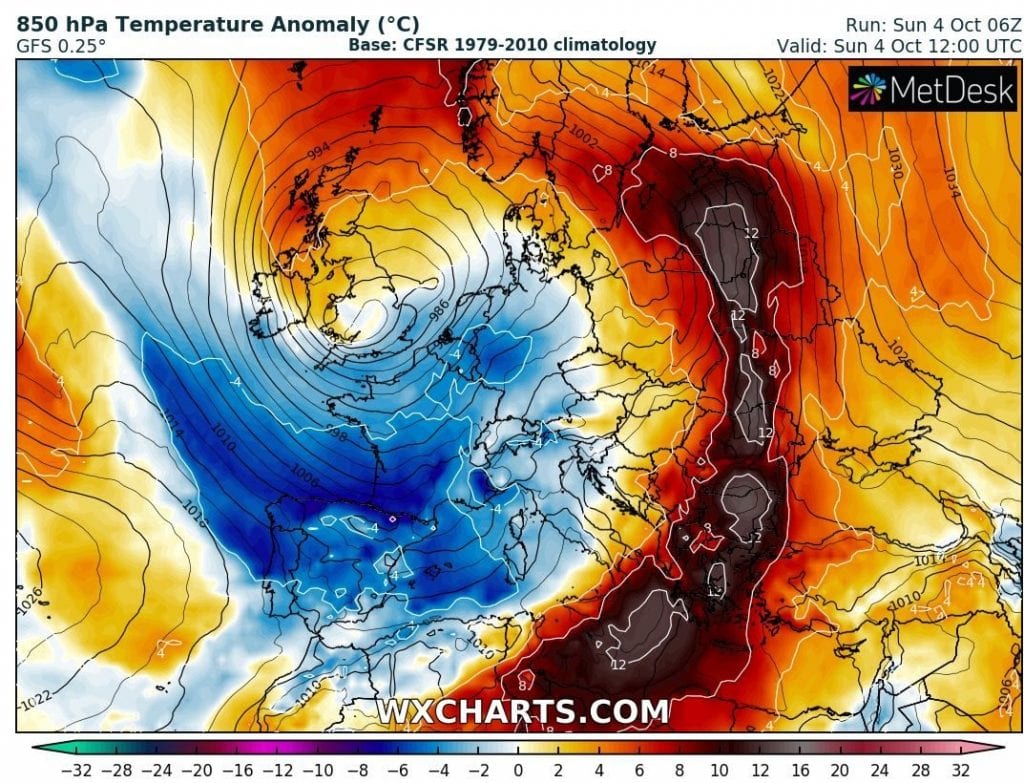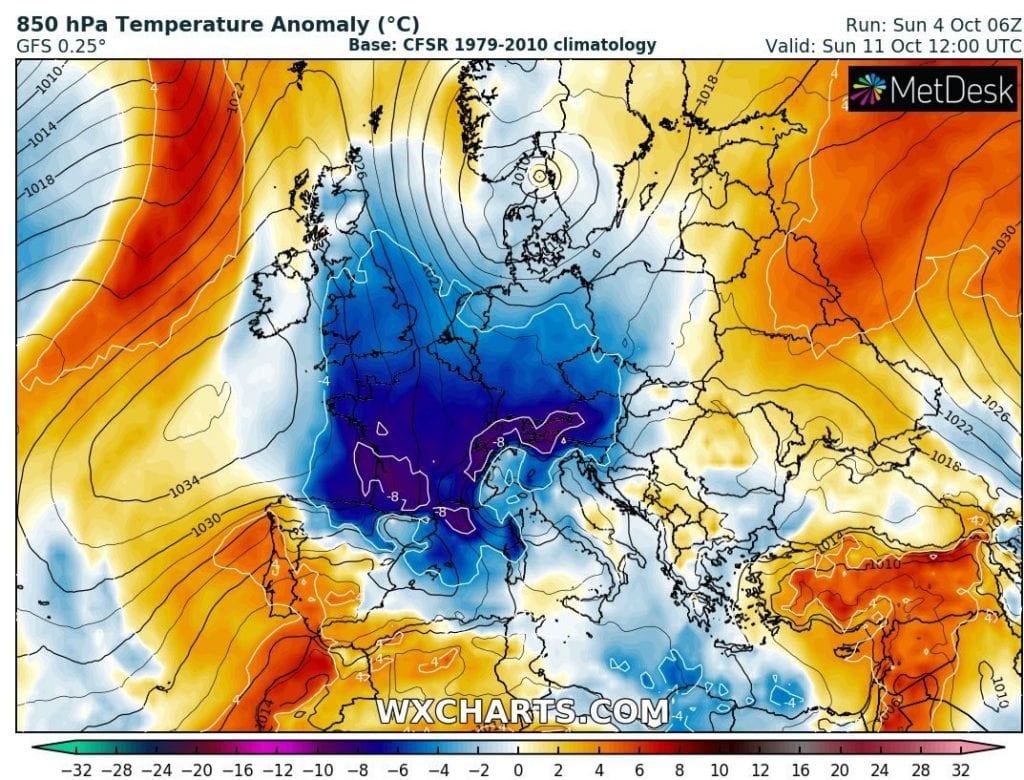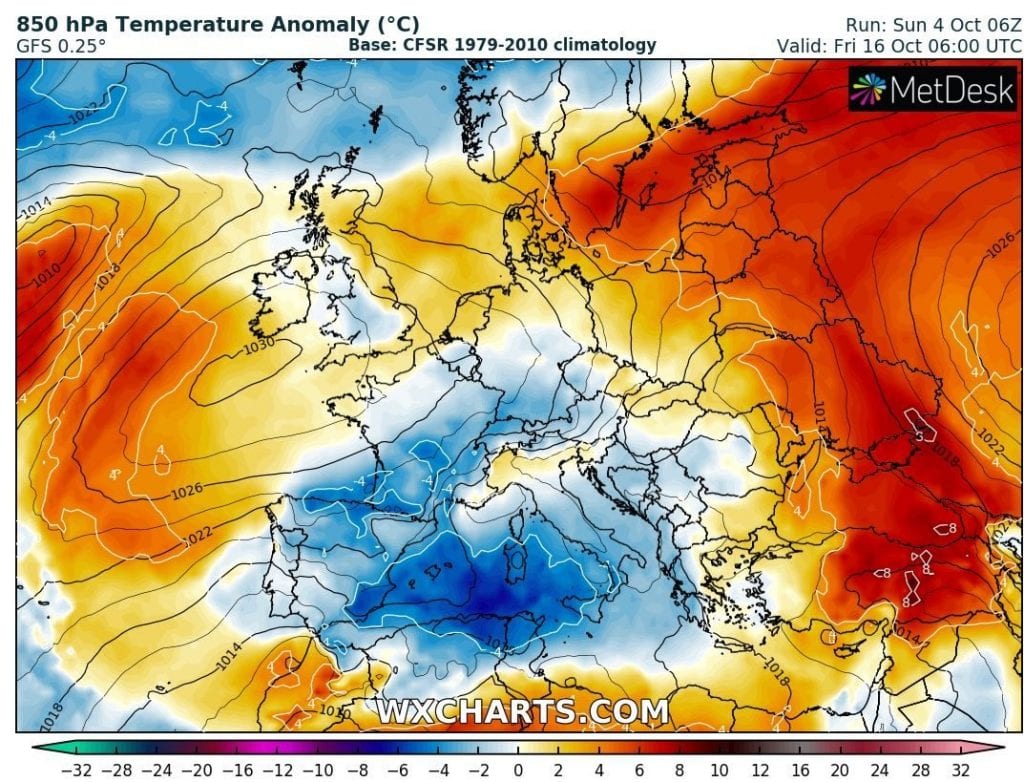 Read more: