Next tropical storm is moving along Japan coast to northeast, with impacts to Pacific coastal areas, including Tokyo.
Tropical storm Doplhin is associated with severe wind gusts of up to 162 kph and rainfall of up to 500 mm (20 inches) above ocean southeastward from Tokyo.
In Japan capital, rainfall 50 – 100 mm (2 – 4 inches) is possibe, more northeast on the coast, around 150 mm is expected.
In regions along Pacific coast are possible regional floods and strong winds can cause power outages.
Next severe storm system is moving from Southwestern to Central Japan, with 170 mm rainfall locally. It could bring next precipitation to regions hit by tropical storm Dolphin.
After transition of tropical storm, it will be relatively cold in Japan and South/North Korea, with maximum temperatures only +16/+24°C, in northern regions +6/+14°C.
Infographics: tropicaltidbits.com, wxcharts.com, www3.nhk.or.jp: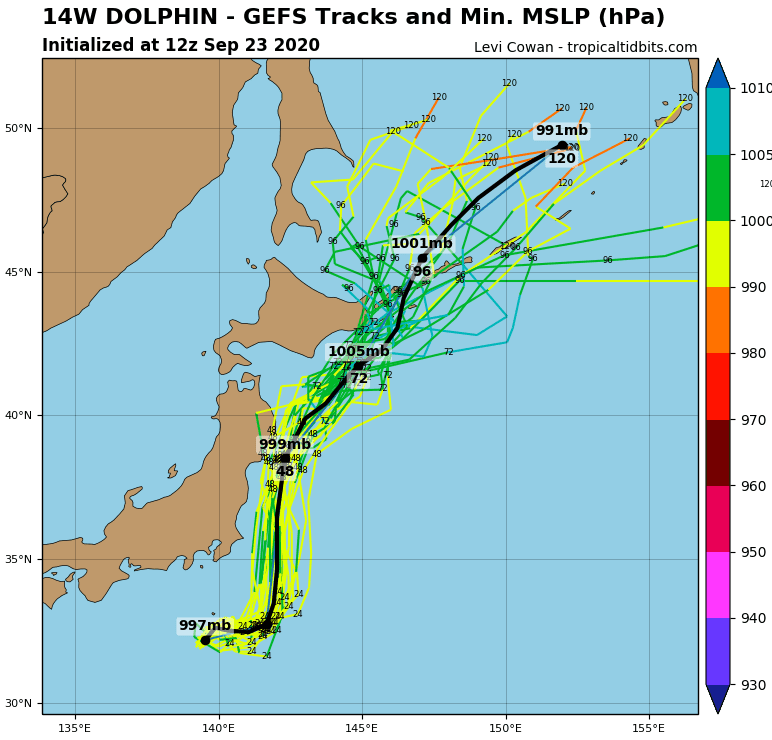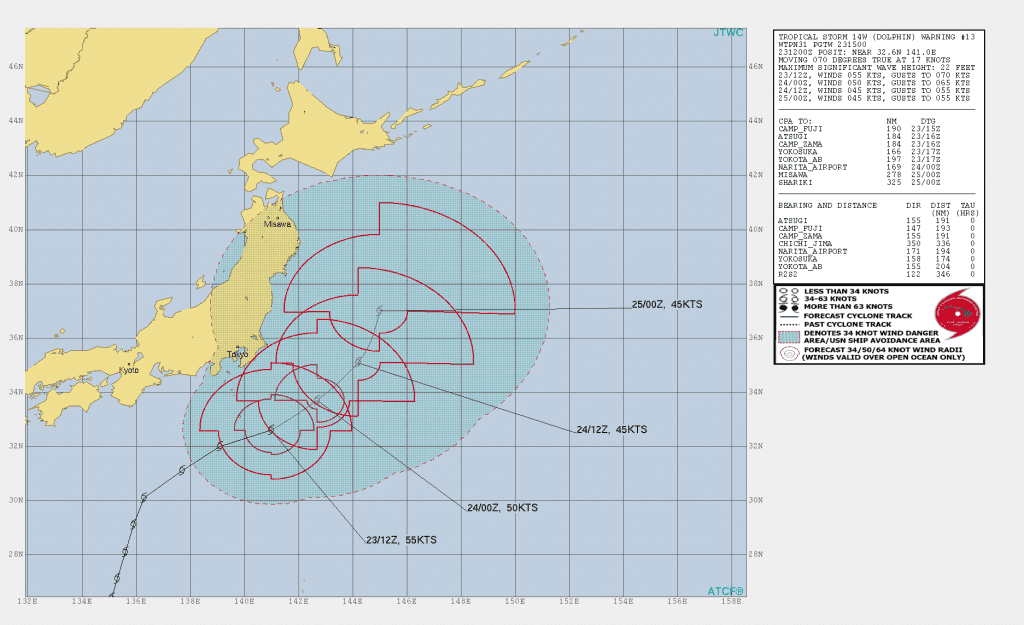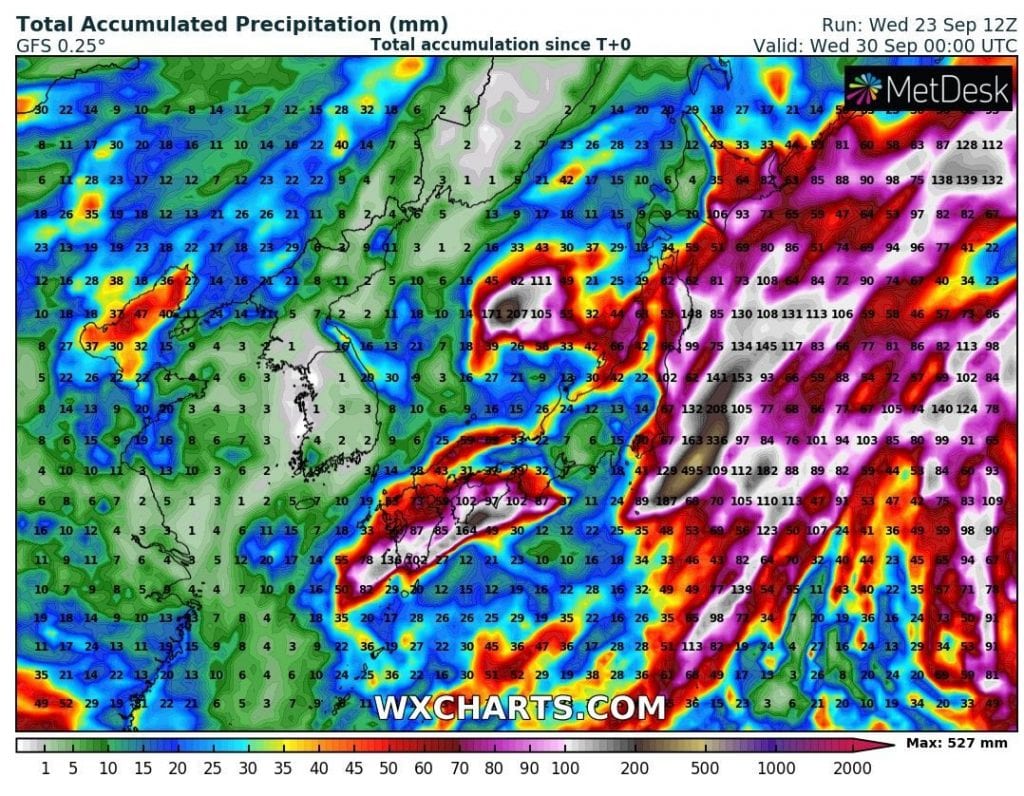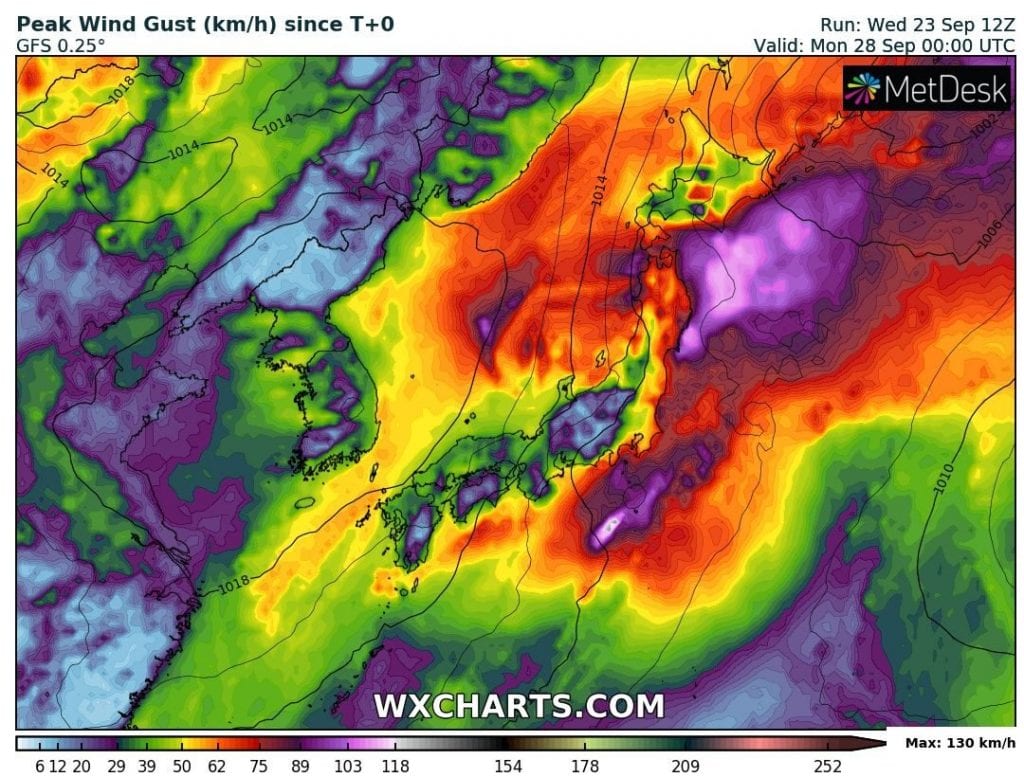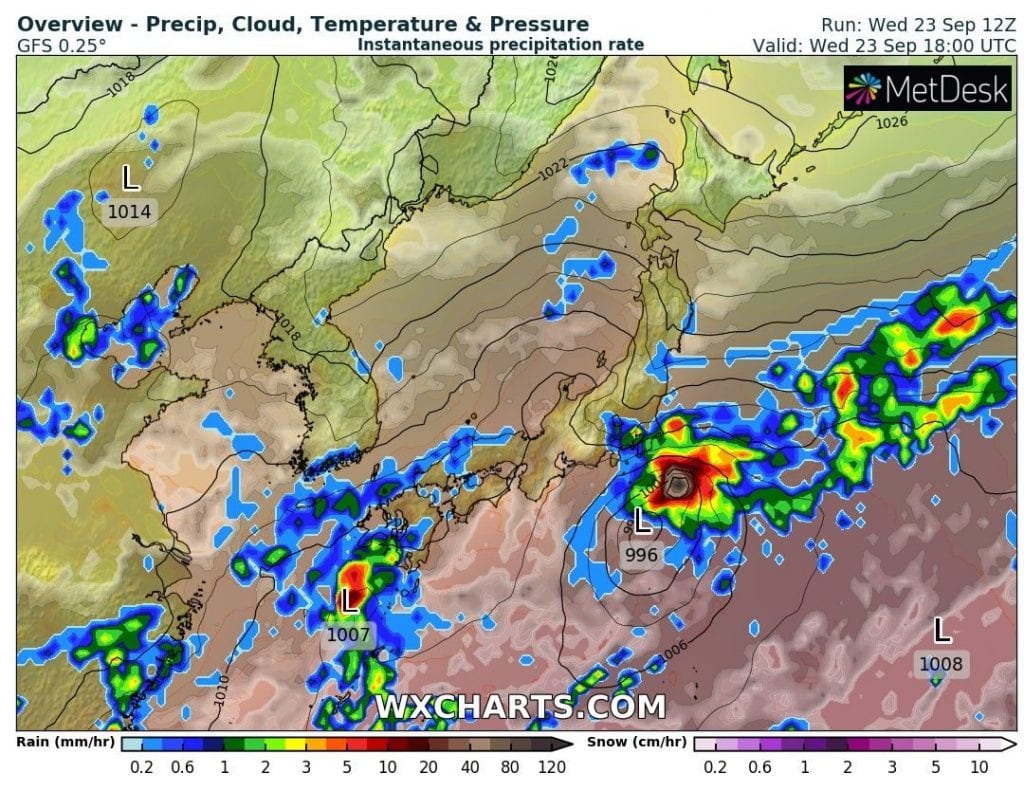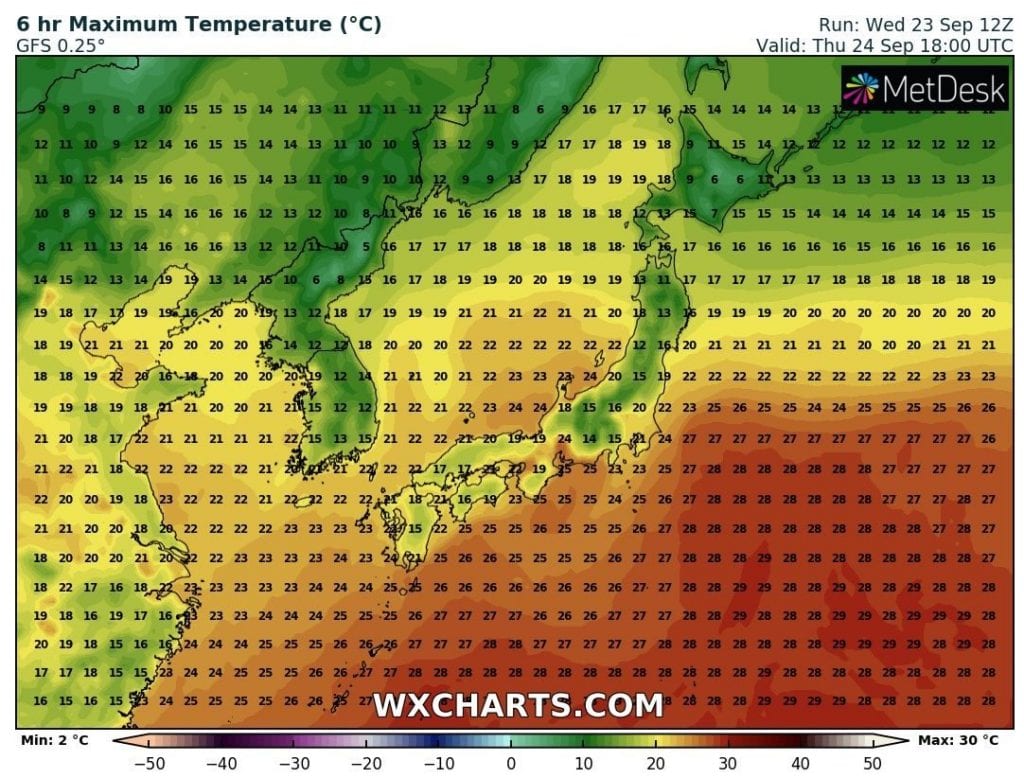 (Visited 34 times, 1 visits today)