Tropical storm Gamma forms in Gulf Coast, hit Yucatan, remnants in Texas / Louisiana possible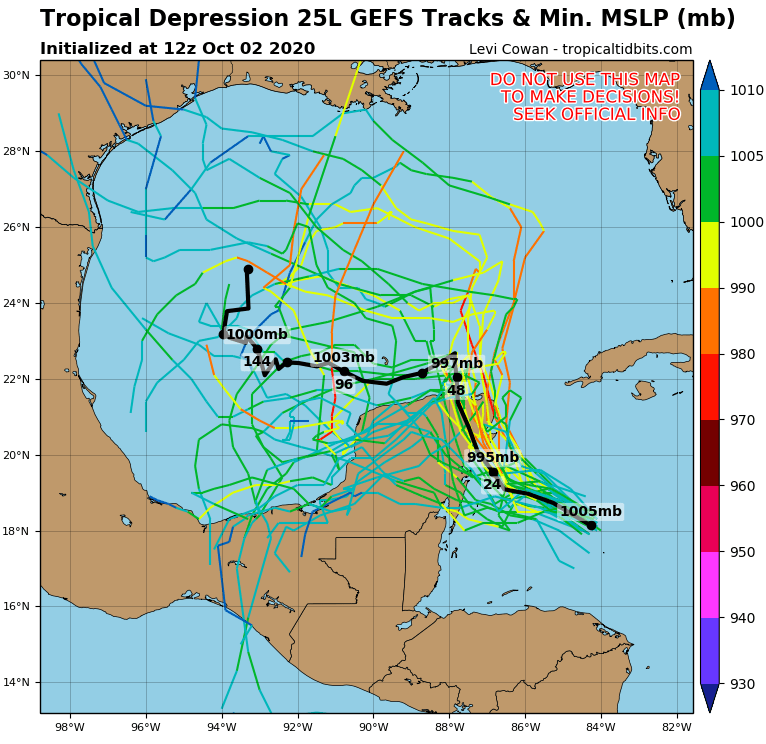 On Friday, 2. October 2020, tropical depression 25 has formed over southern Gulf of Mexico, with expected strengthening to a tropical storm Gamma during Saturday, 3. October.
Heavy rainfall and winds hits Yucatan Peninsula immediately. Tropical storm should have flooding effect and make landslides in Mexico, but move of the system over southern states of the USA is for now questionable.
Over Gulf of Mexico, Gamma should intensify to Category 1 hurricane, or slowly degrading back to tropical depression in waters eastward from Mexico.
Few runs of forecast models expects for now, that remnants of the system should hit Texas or Louisiana during next week.
Over Caribbean sea, next potential threat is forming, with expected shift towards Dominican republic and Puerto Rico.
In the Eastern Pacific, hurricane Marie has formed last days and its strenghtening to Category 4 hurricane is expected. Remnants of Marie later brings rain and coldwave over Western US /https://mkweather.com/2020/10/01/thanks-to-hurricane-indian-summer-in-the-usa-canada-in-the-2nd-october-decade-is-expected-after-2-powerful-coldwaves-until-10-october//.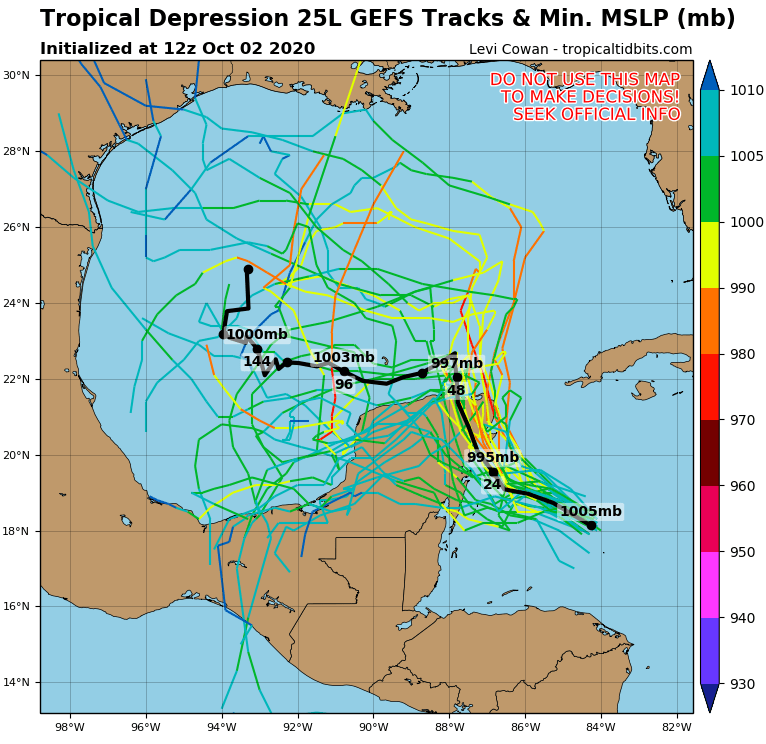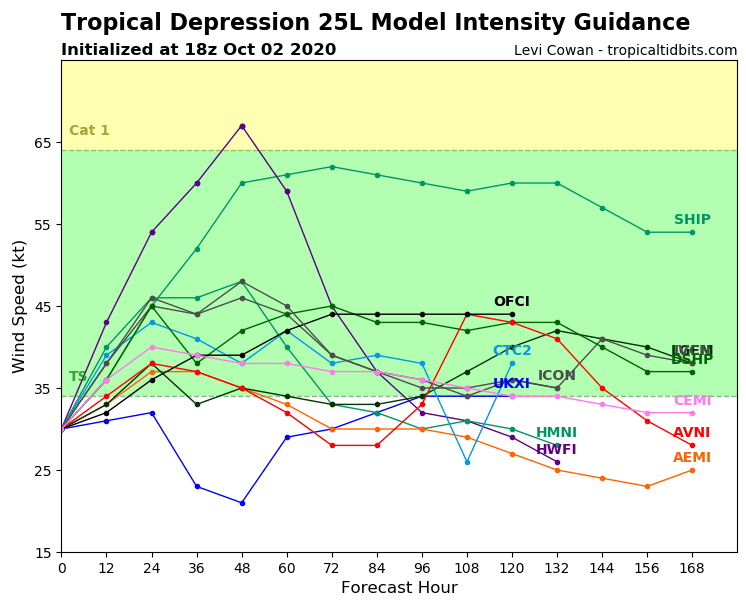 Read more: