First snowing in Midwest!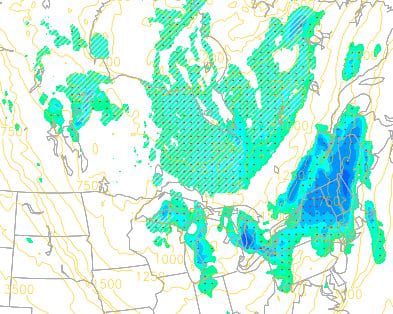 The National Weather Service confirmed the first snow of the winter season in Great Lakes in Marquette in early Friday morning, as temperatures dropped below the freezing point.
It was mostly just a snow showers, without bigger impact to traffic, but little and some adult ones were happy from the first snow flakes of the winter season 2020/21.
In parts of Northern Plains, Midwest and Northeast, the frosts and ground frosts are at the weekend and on Monday expected. Snow showers should occur mainly at the night and in the morning and are the most possible in Michigan and Wisconsin.
November-like coldwave hit the whole eastern-half territory of the USA at the start of October 2020 and cold air shifts over more southern and eastern states during next 72 hours (from Saturday to Monday, 3.-5. October 2020). In some parts of southern US, coldwaves are persisting since 15. September 2020 /https://mkweather.com/2020/10/01/atlanta-with-the-coldest-second-half-of-september-for-40-years//, thanks to hurricanes Sally and Teddy and tropical storm Beta.
After the coldwave, the next Arctic blast is prepared mainly for the most eastern regions. Indian summer should start after 10. October 2020 in the region, with possible return of summer or almost summer-like temperatures in Northern Plains, Midwest, Northeast, southern Ontario and southern Quebec /https://mkweather.com/2020/10/01/thanks-to-hurricane-indian-summer-in-the-usa-canada-in-the-2nd-october-decade-is-expected-after-2-powerful-coldwaves-until-10-october//.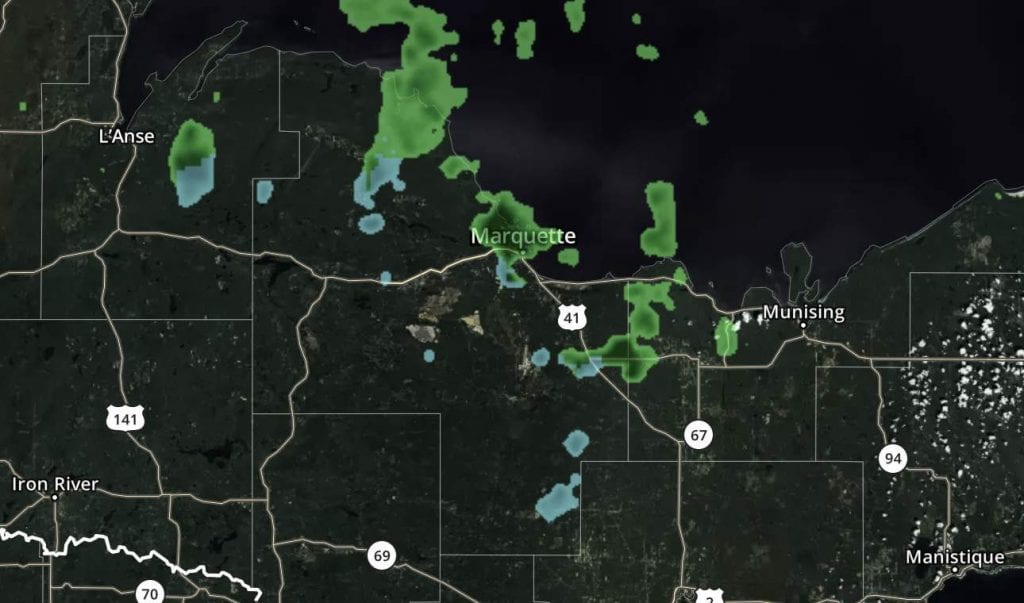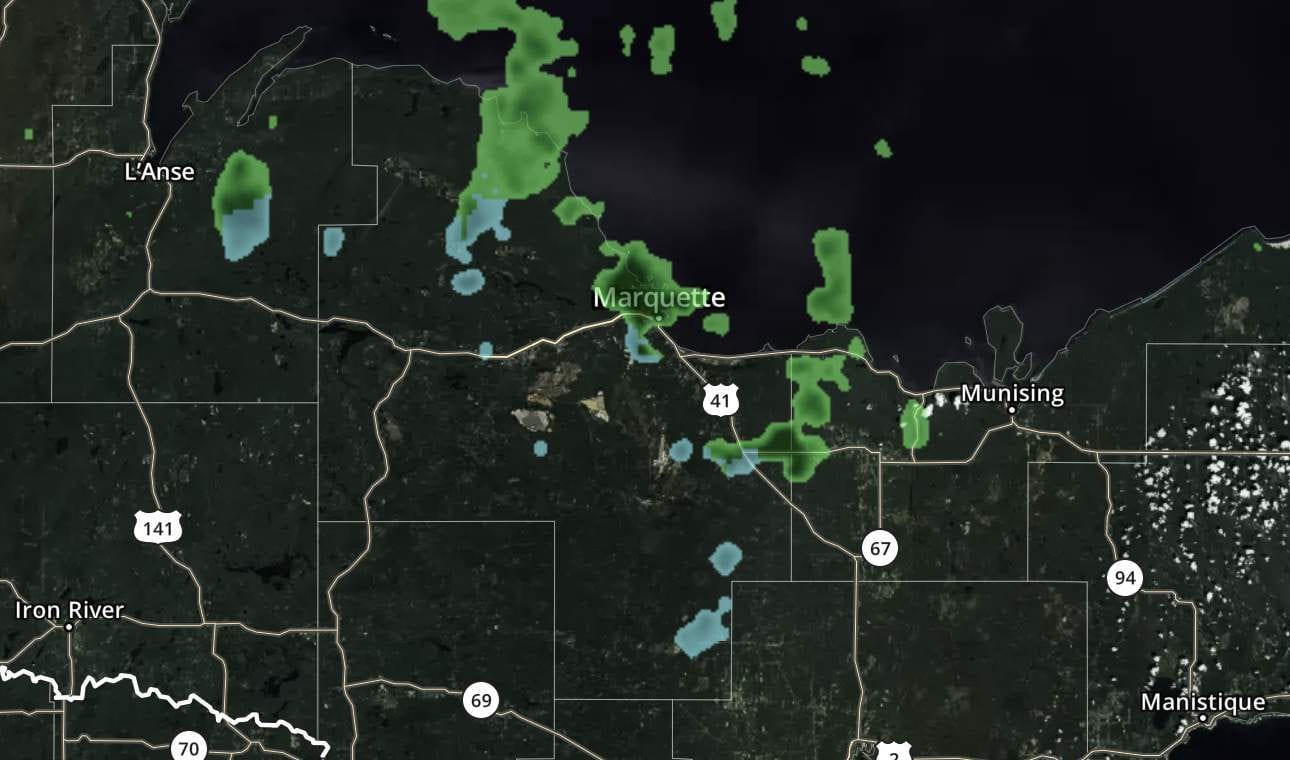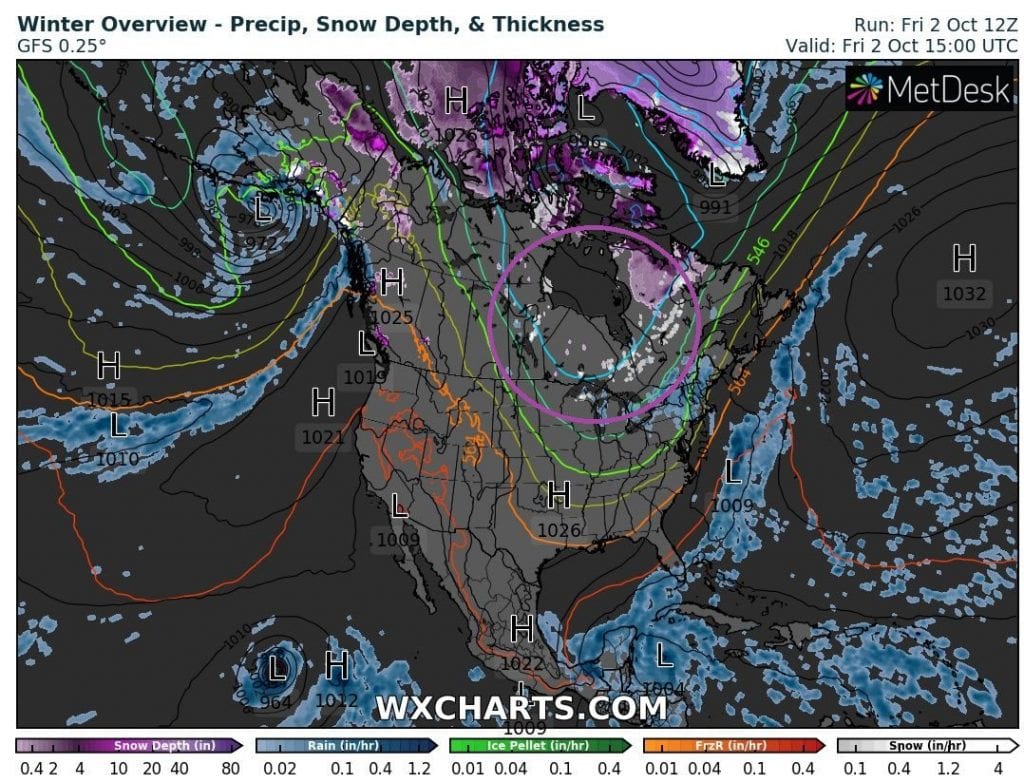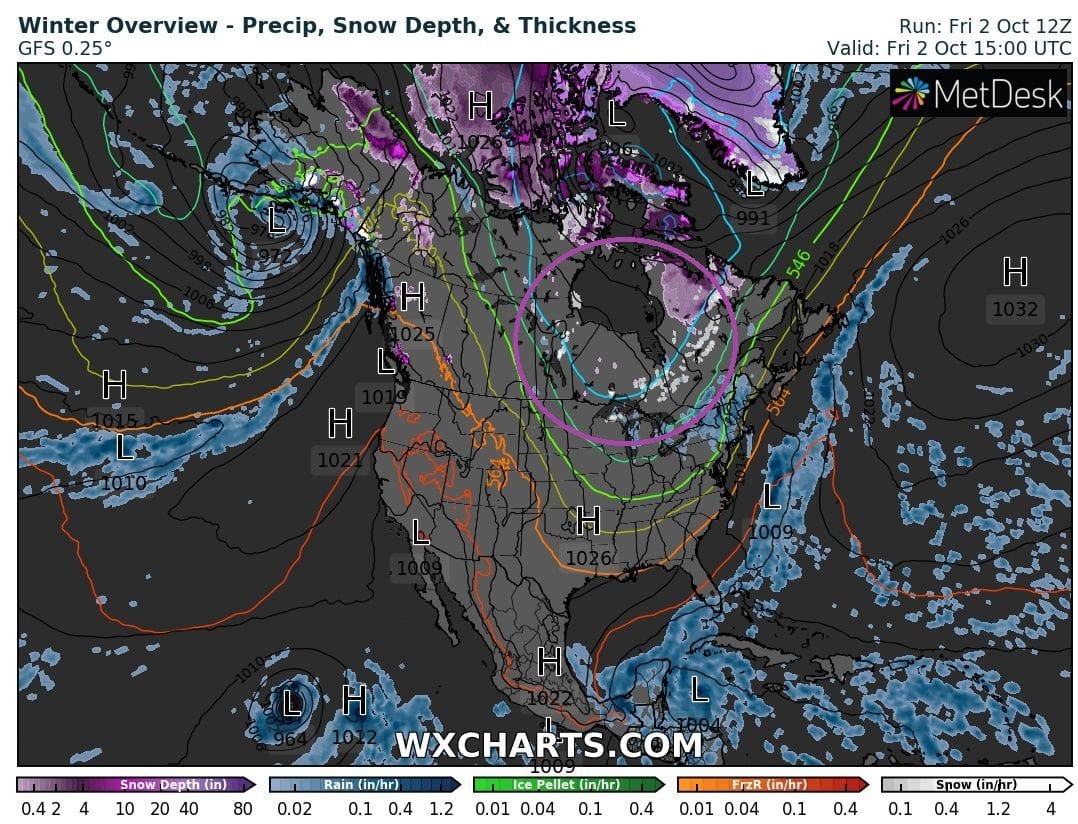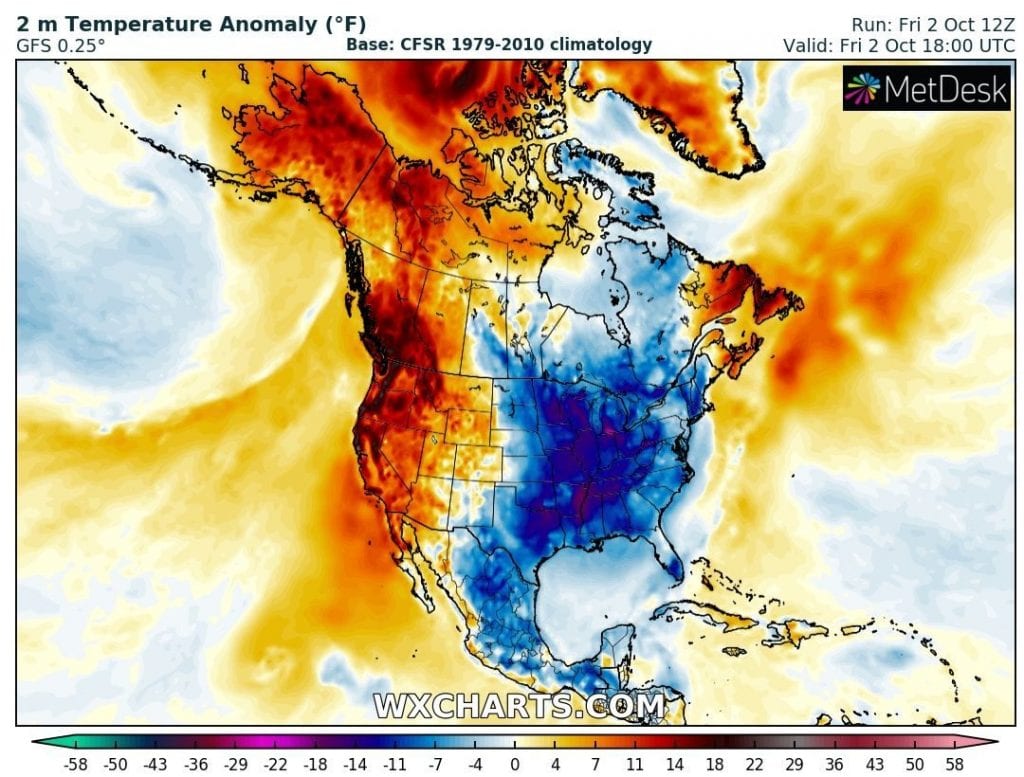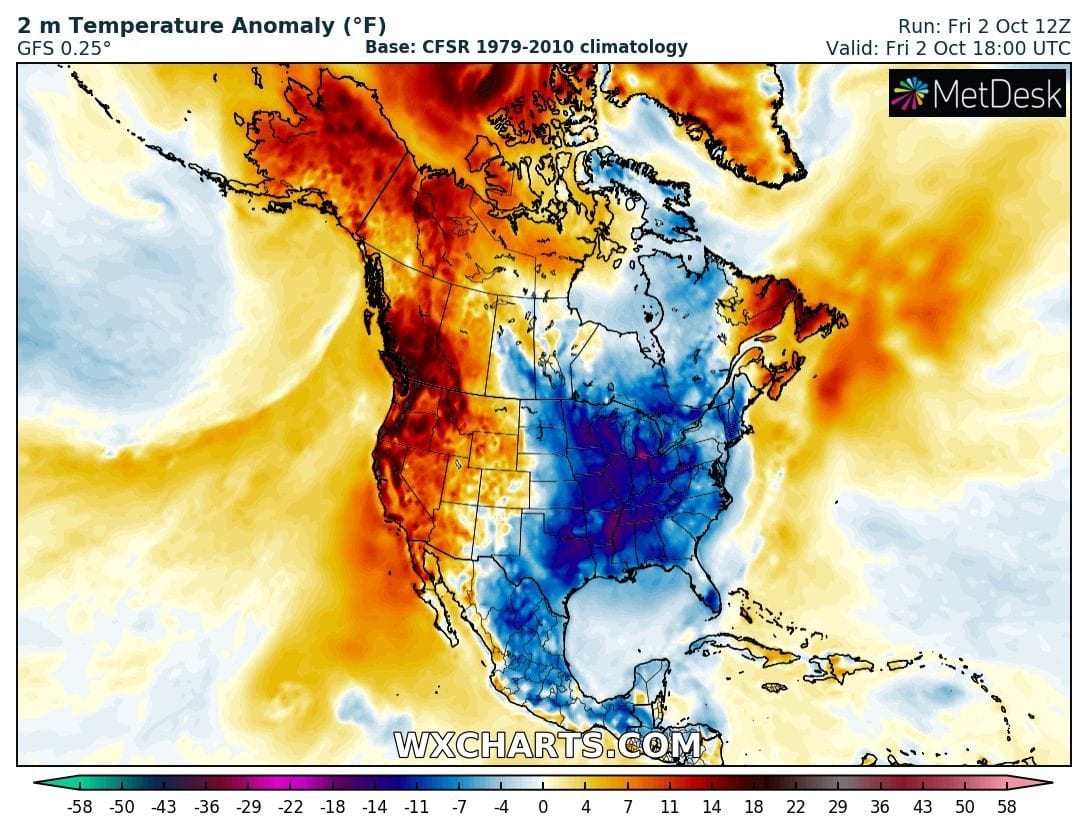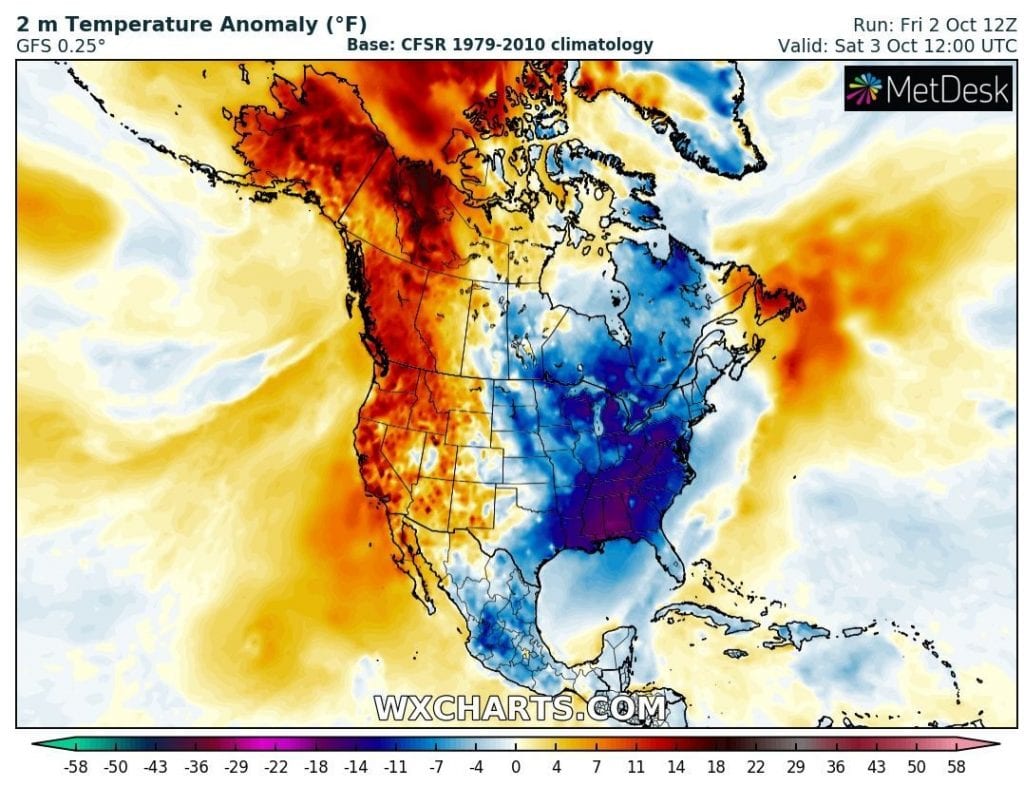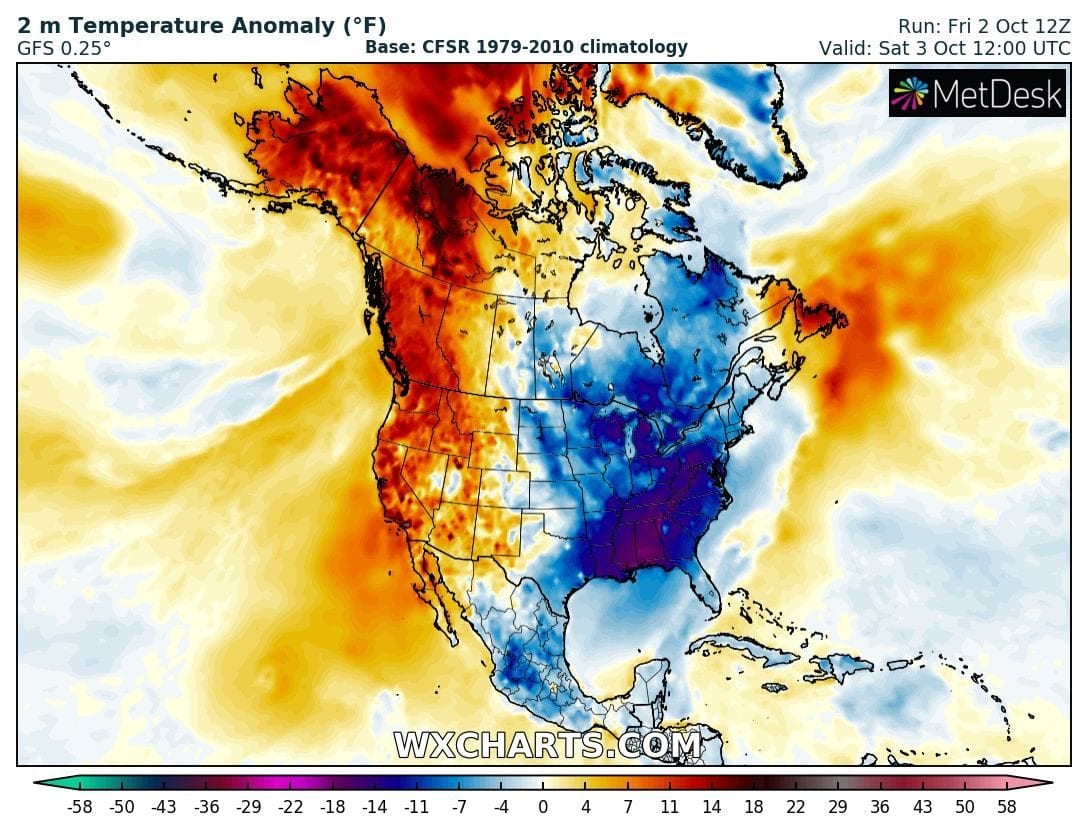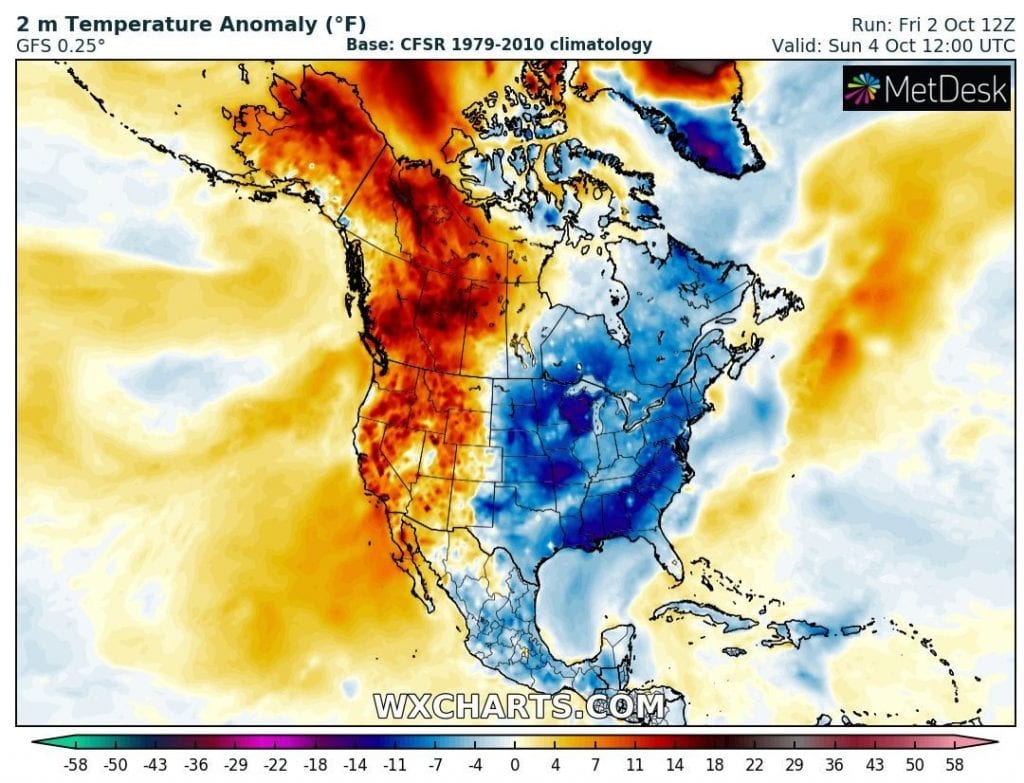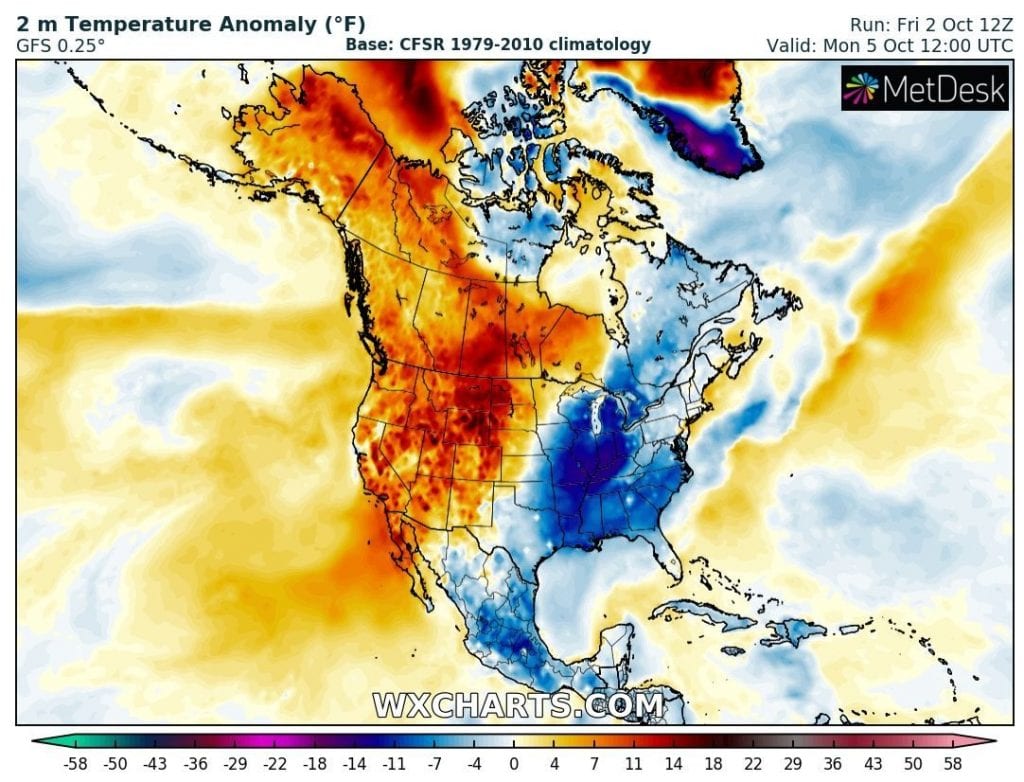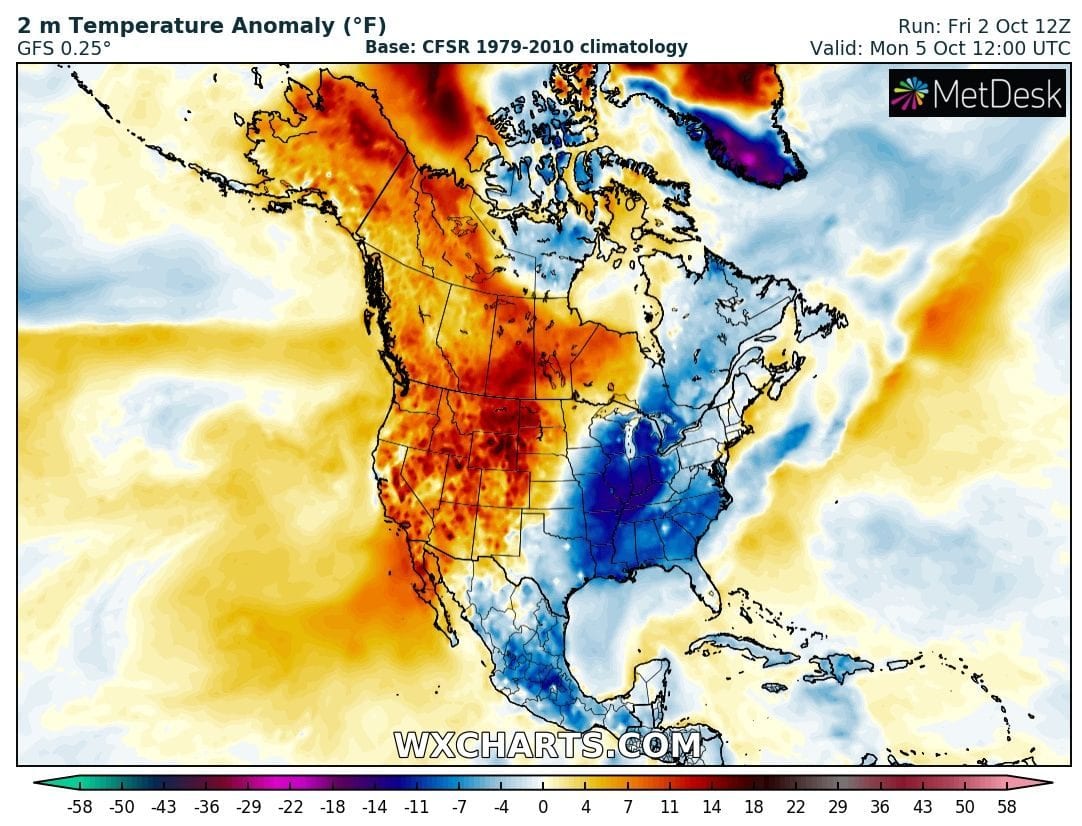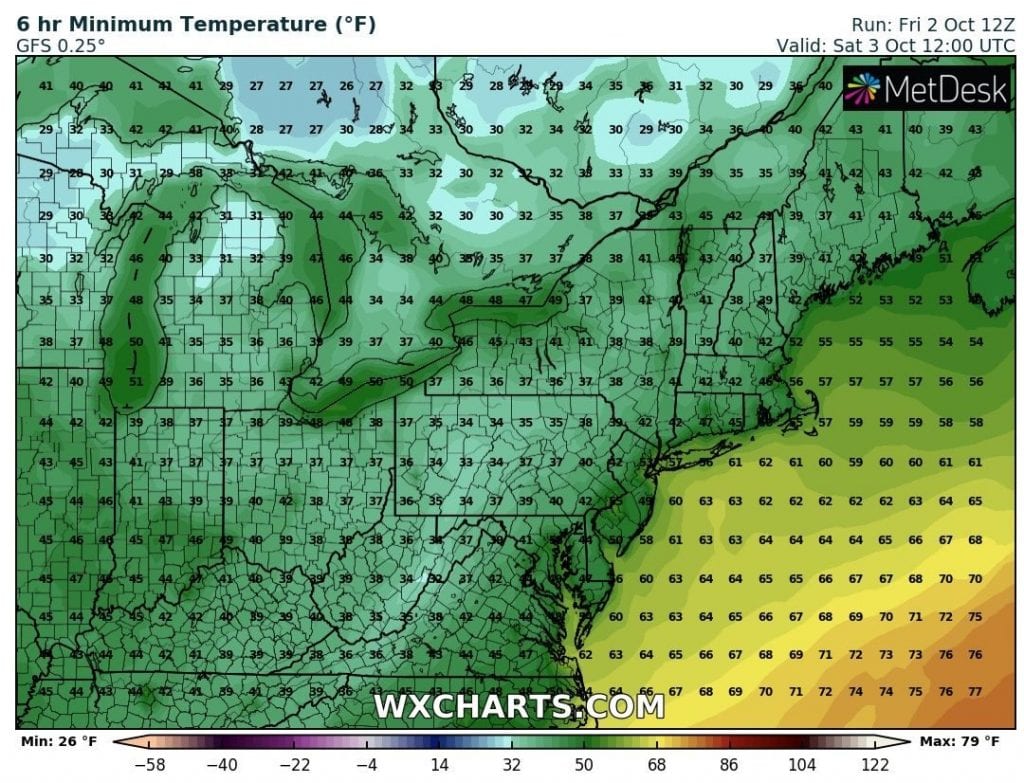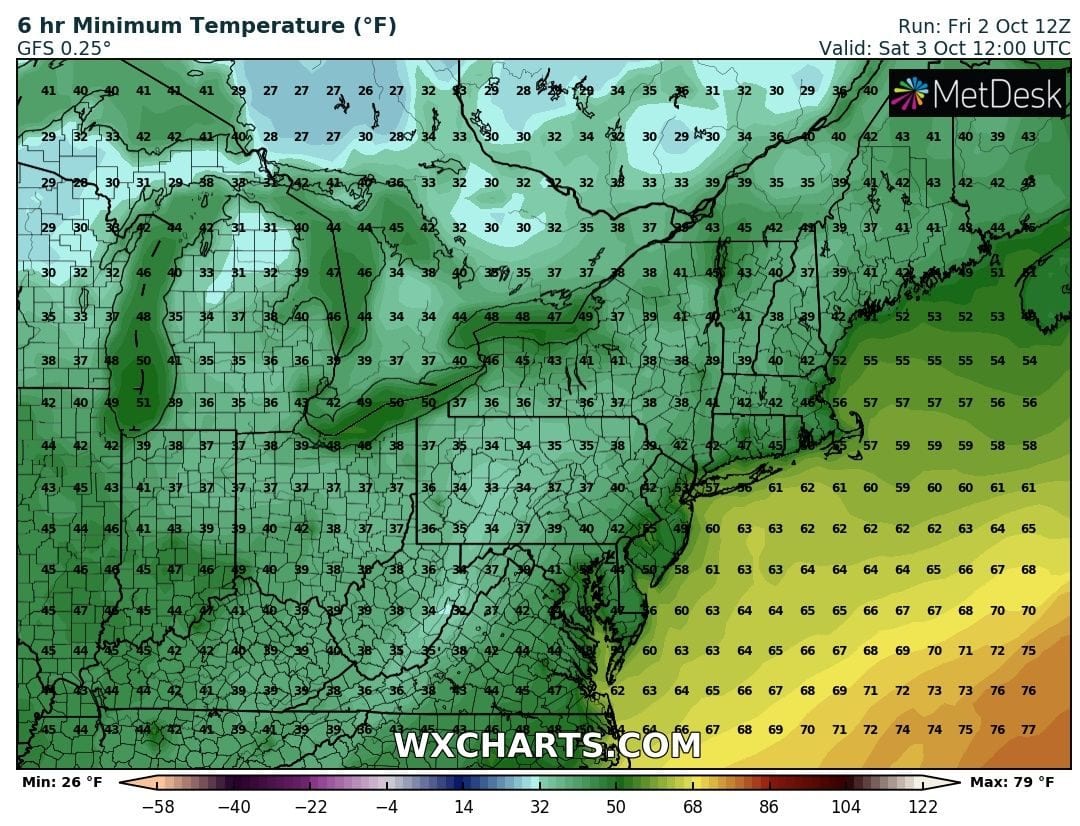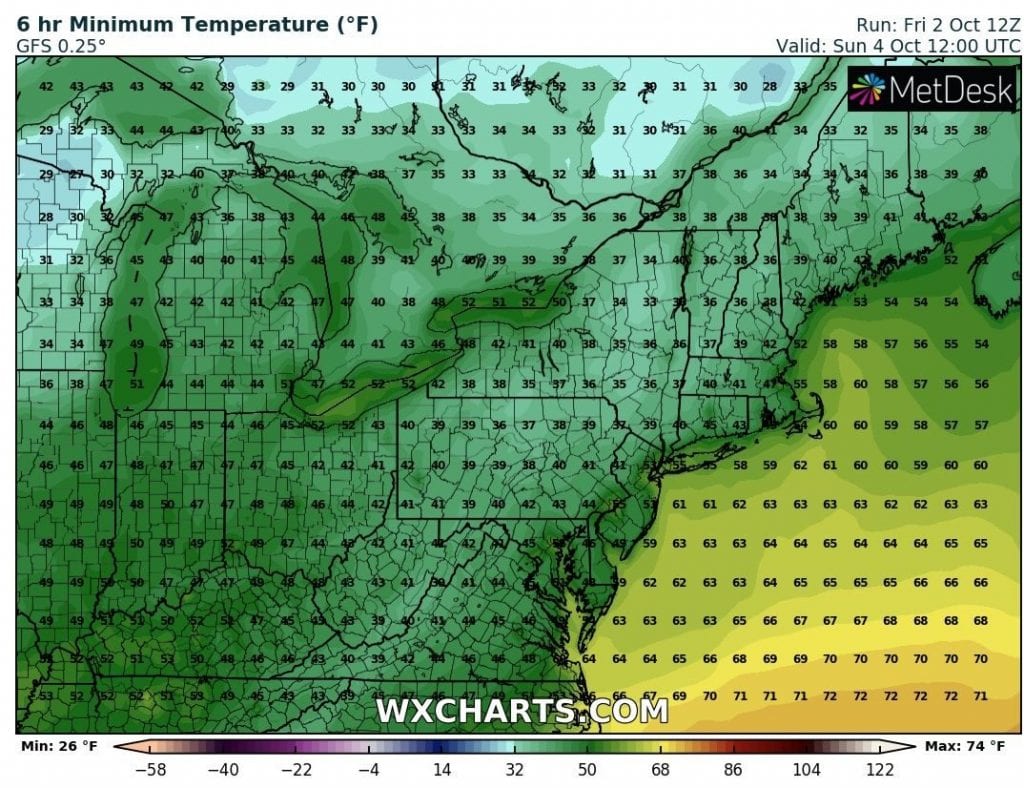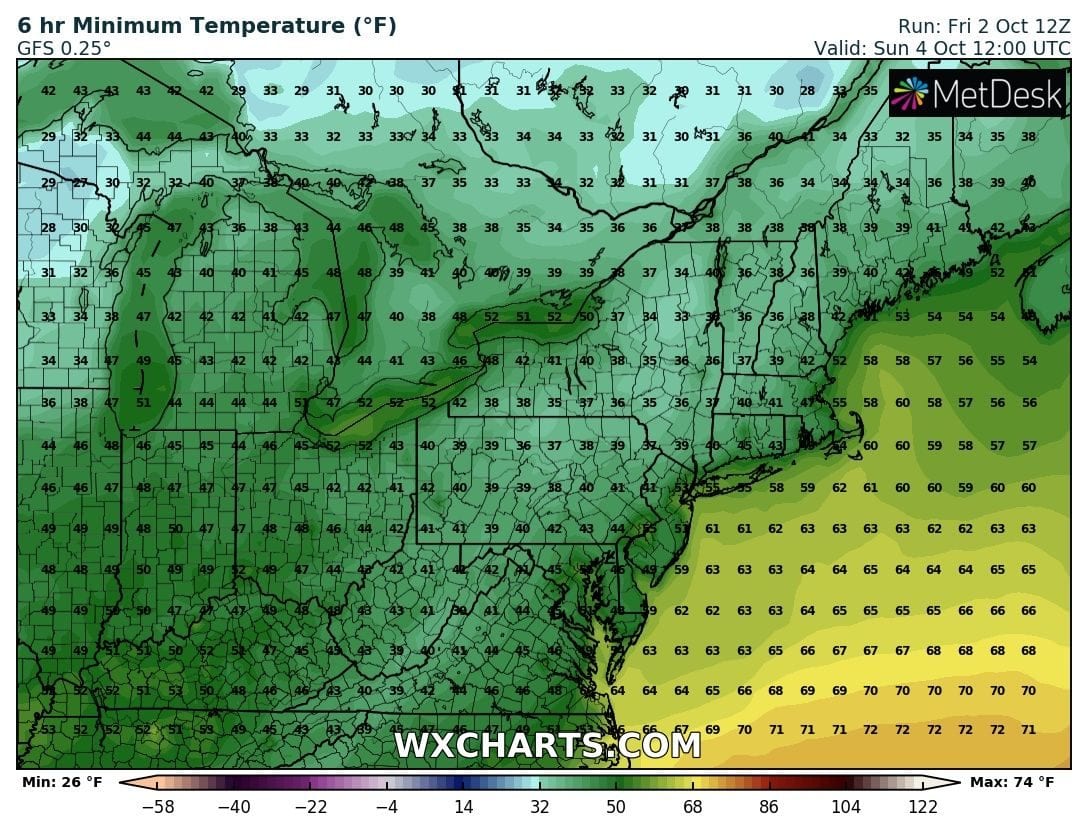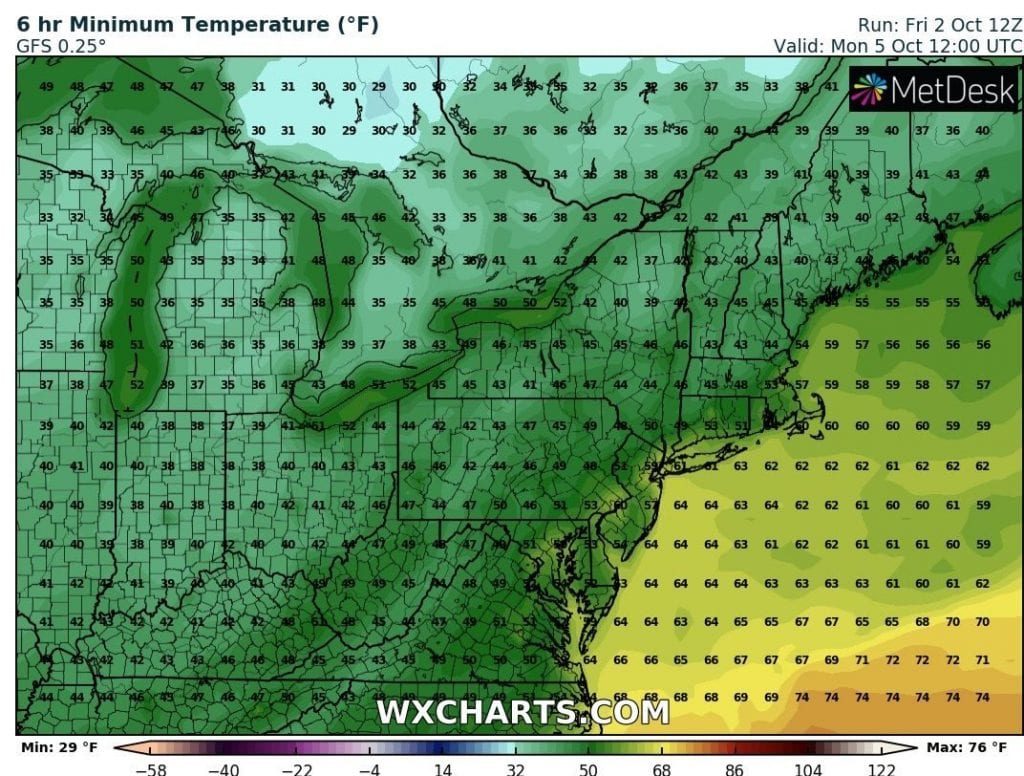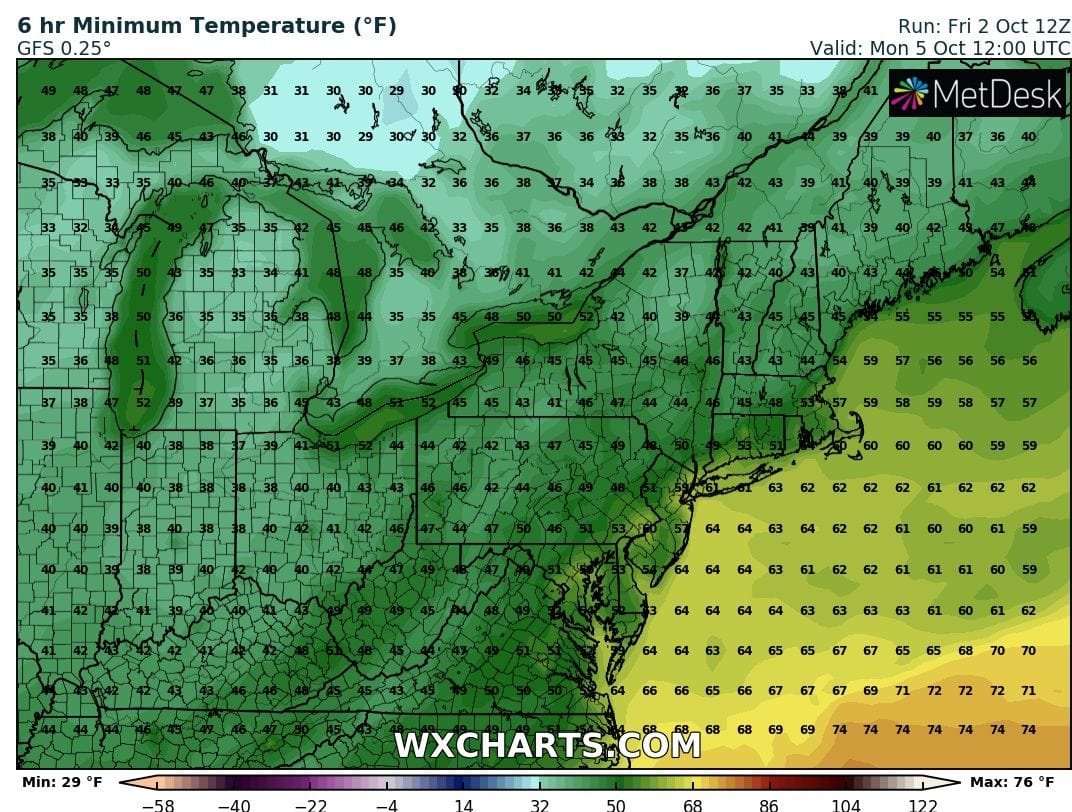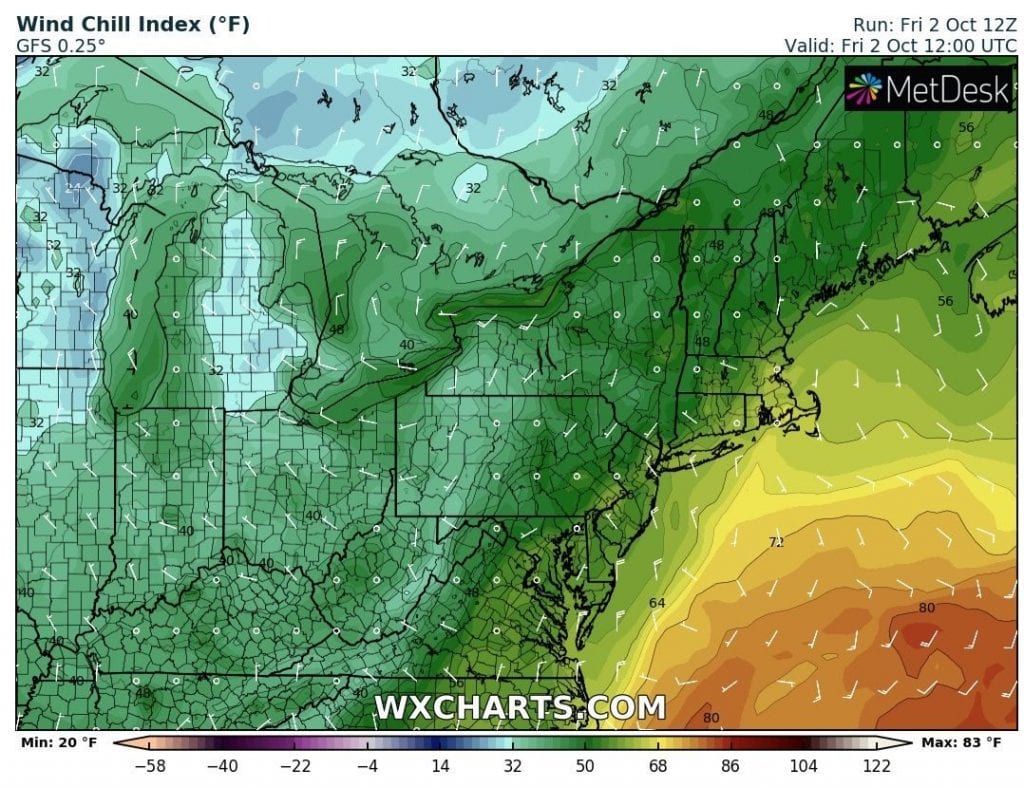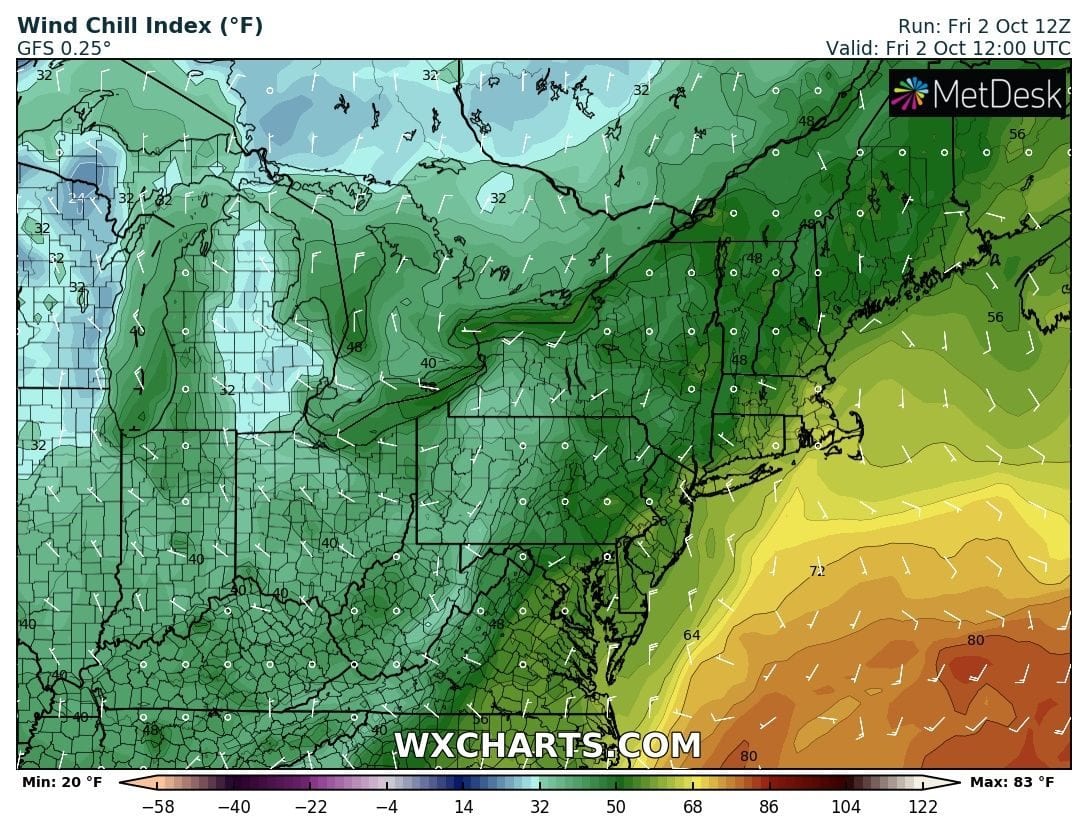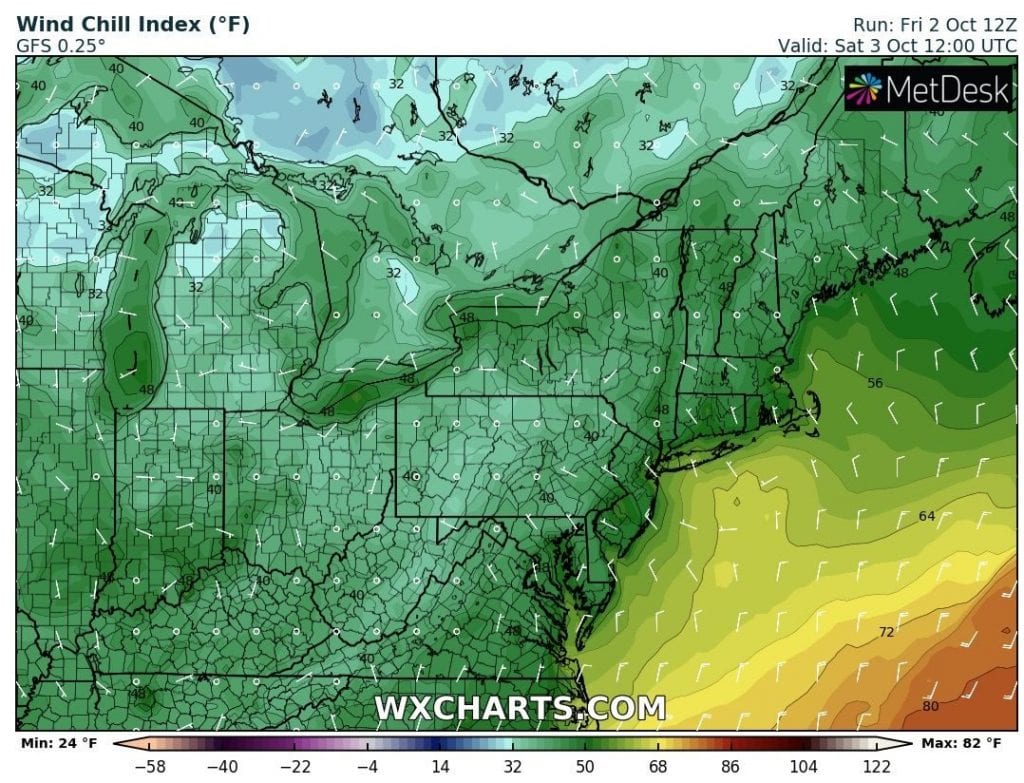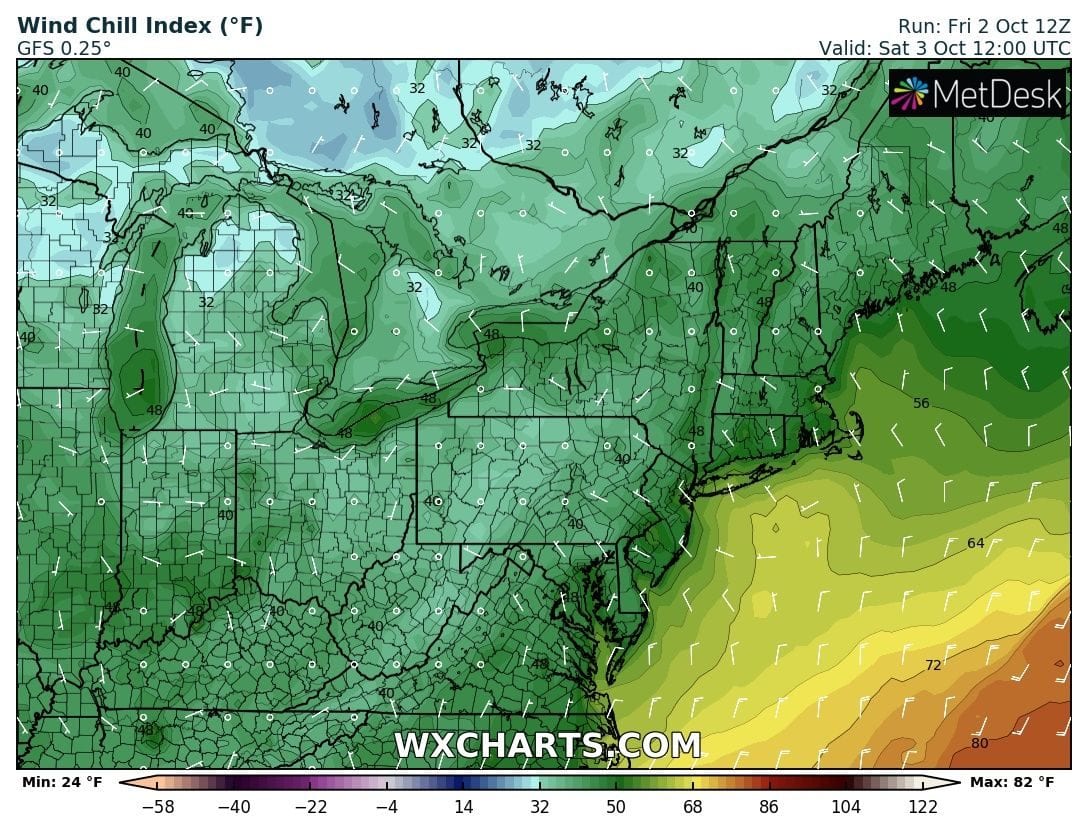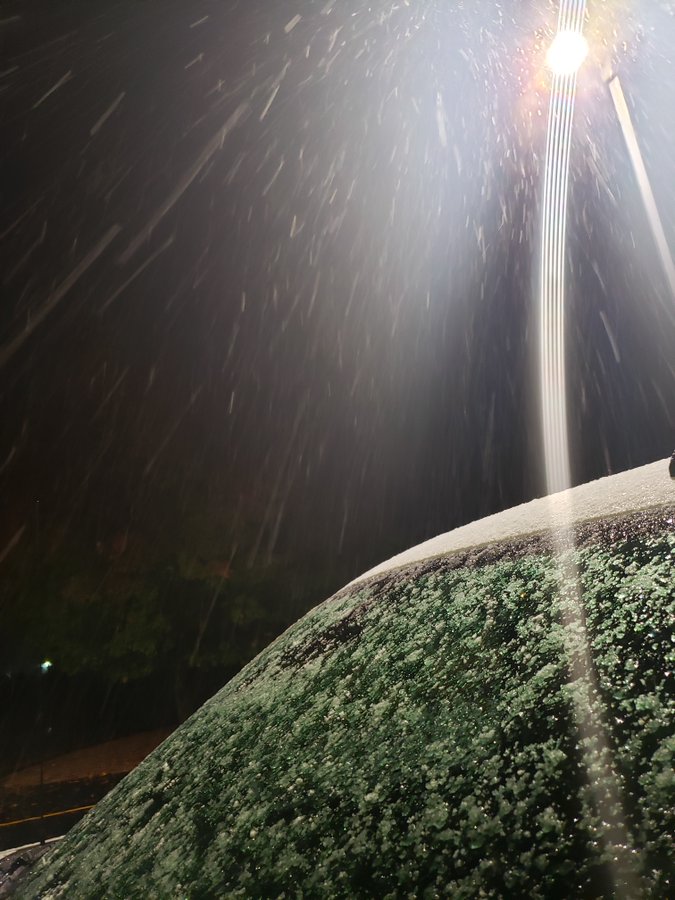 Read more: