Tropical system goes along with Japan, then hits Far East (Russia)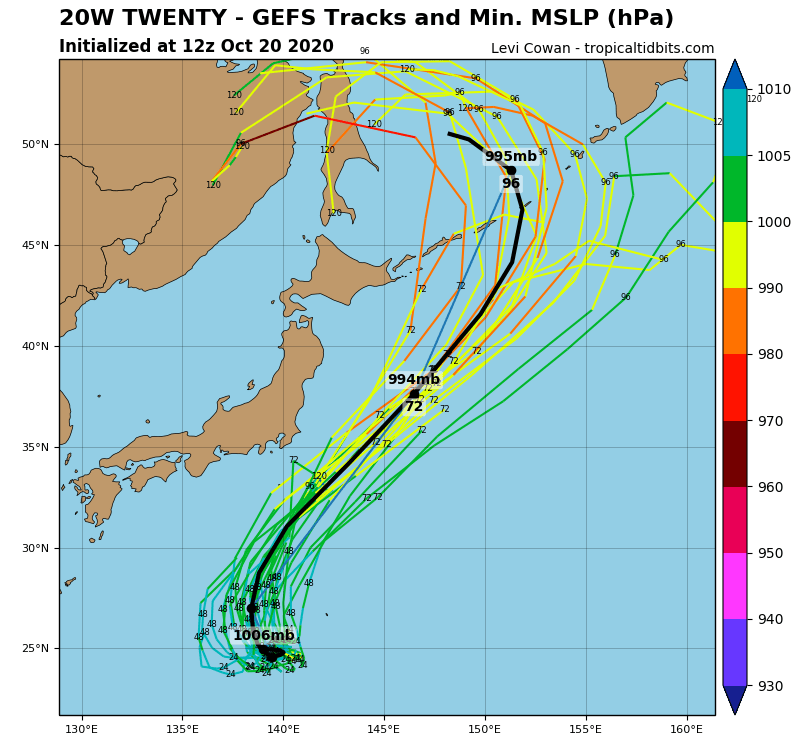 While in continental Russia, temperatures first time in the season has dropped to -30°C (Tegyultya) on Monday, 19. October 2020, Far East is waiting very possible surprise – post-tropical system 20W Twenty.
System with power +/- tropical storm will shift along with coast of Japan northward/northeastward above Pacific up to Kuril Islands, Kamchatka and then Sachalin and region northward from Vladivostok during next 120 hours (5 days).
Tropical system should bring cold conditions to Japan, with possible coastal threats, but in Russia, cyclonicity will have warming effect, with weakening of frosts.
More precipitation in Japan is during incoming period mainly in Hokkaido and western coast of Honshu expected.
Parts of South Korea will be totally without rain during next 16 days (until 5. November) according to current outputs of GFS.