Hurricane Epsilon: UK, Ireland, France and Norway with dangerous winds and floods around Tuesday, 27. October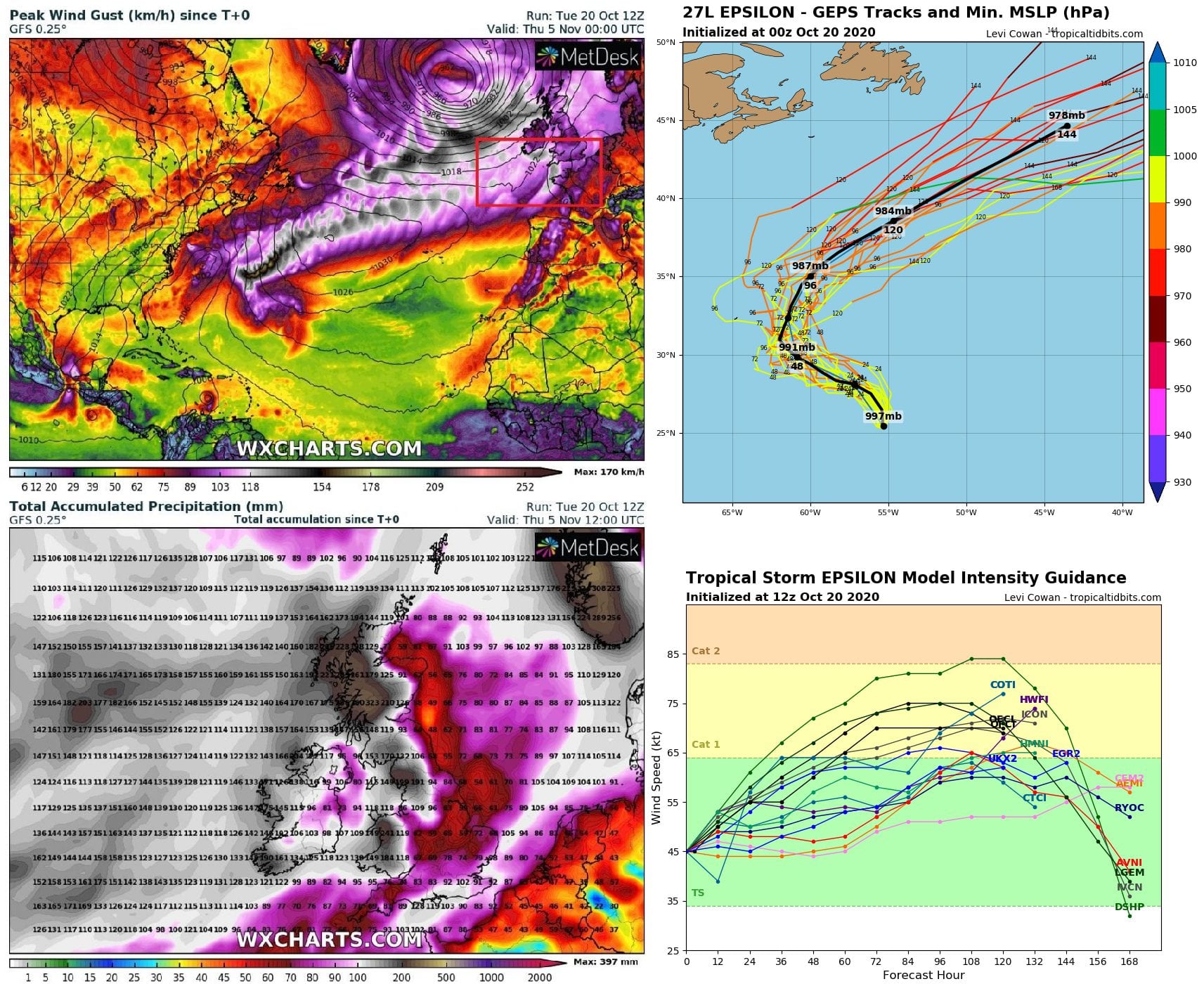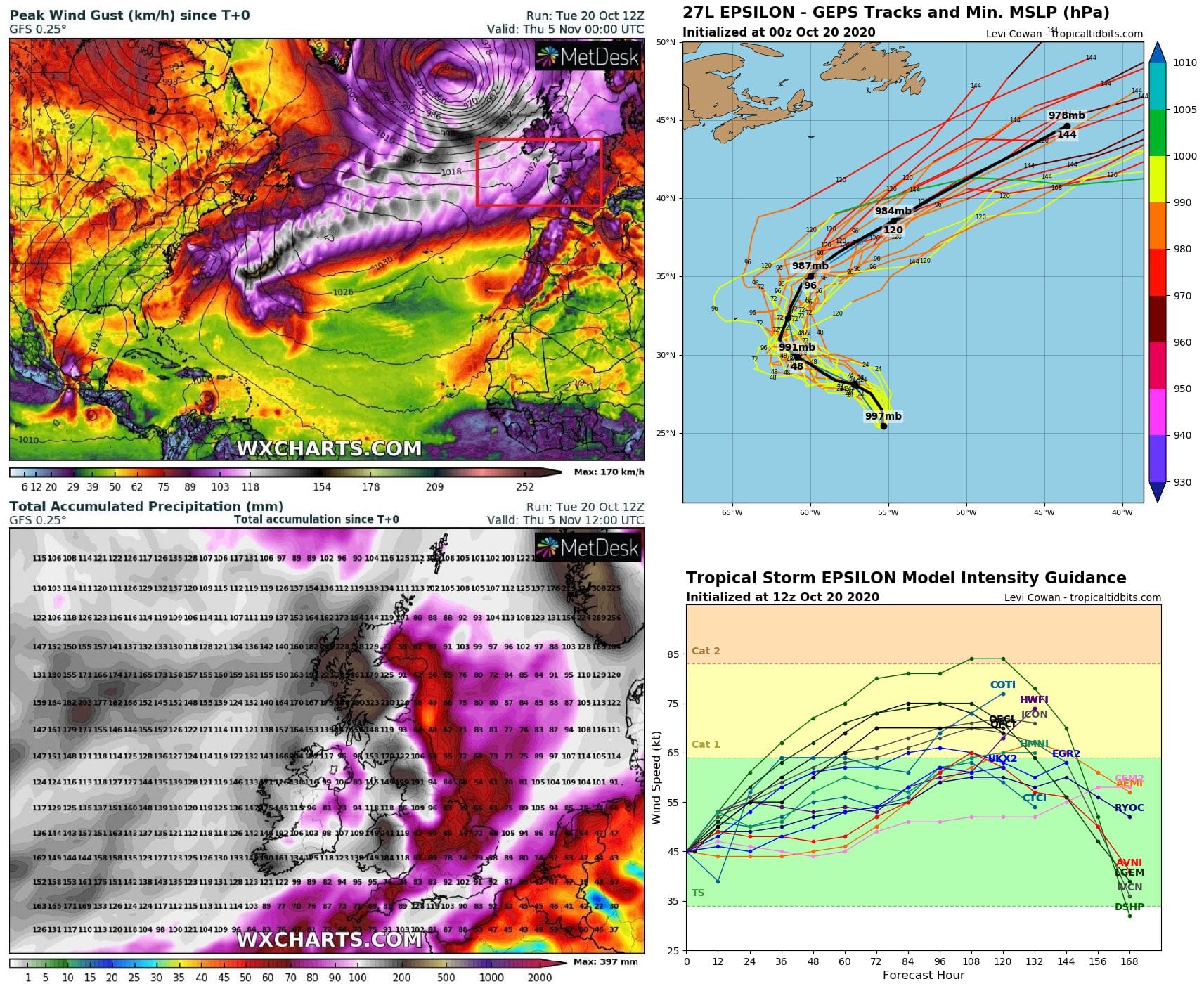 Remnants of Hurricane Epsilon, which in next hours strikes Bermuda, hits in Europe in full power.
Hurricane Epsilon won´t hit only Bermuda, but brings coastal flooding and rip currents on southeastern coast of the USA during next days. Then on its parabolic track aims directly towards Europe.
Forecasts of tracking ex-tropical system /https://mkweather.com/2020/10/18/ex-hurricane-epsilon-hits-british-isles-very-possible-scenario// are still favorable for devastating and dangerous storm conditions on the coast of Northwestern Europe – mainly the UK, Ireland, France and Norway.
GFS outputs expect severe wind gusts, with Mkweather estimates up to 170 km/h and heavy rain up to 400 mm for a very short time thanks to ex-tropical systems and next possible windstorms, which hit region until the end of October 2020.
Winds should be the worst on western coast of the UK, southern Ireland, Brittany and Bergen region in Norway, but flooding effects of the system will be shifted more northward, without bigger damages in NW France.
It isn´t fully clear, if the worst conditions bring ex-hurricane Epsilon alone, or effects of several windstorms in region will be even worse.
Very alive Atlantic will produce several threats in NW Europe mainly around Wednesday, 21. October, Saturday, 24. October, Tuesday, 27. October, Friday, 30. October and Sunday, 1. November 2020 and in November will be round with powerful cyclonic systems probably continue.
Mkweather will update forecasted track and impacts of the system during next 7 days (until Tuesday, 27. October) and watch other possible windstorms in region during next weeks.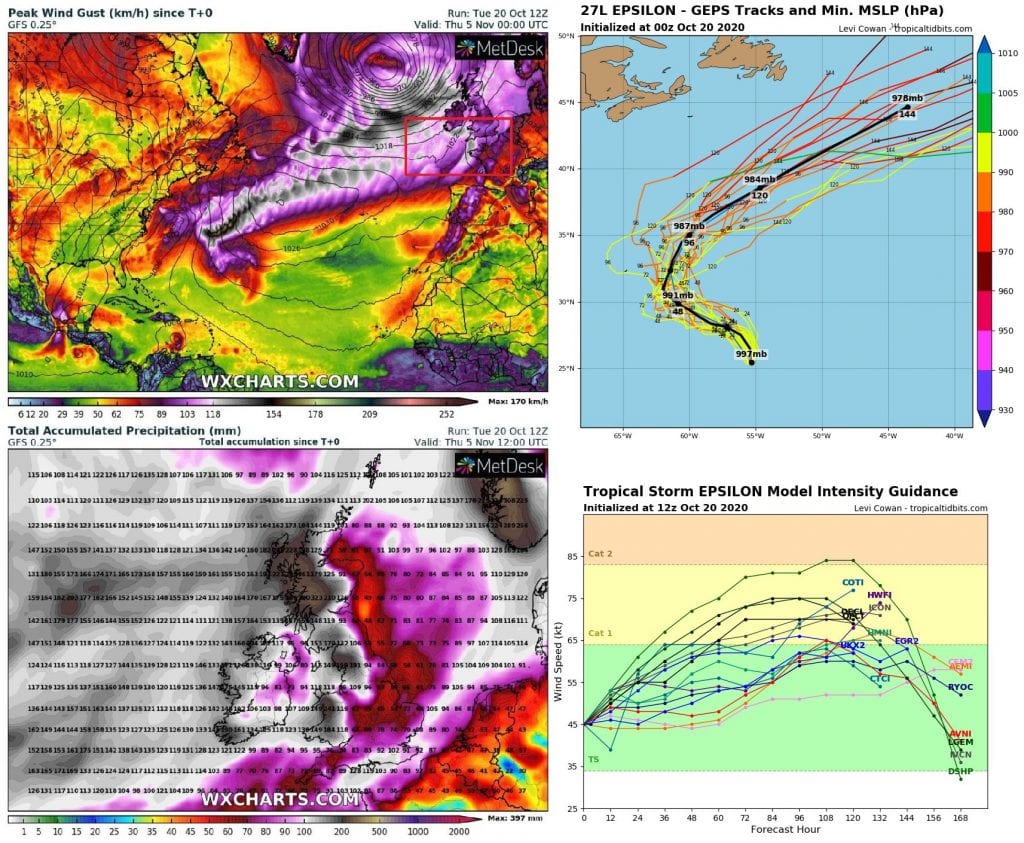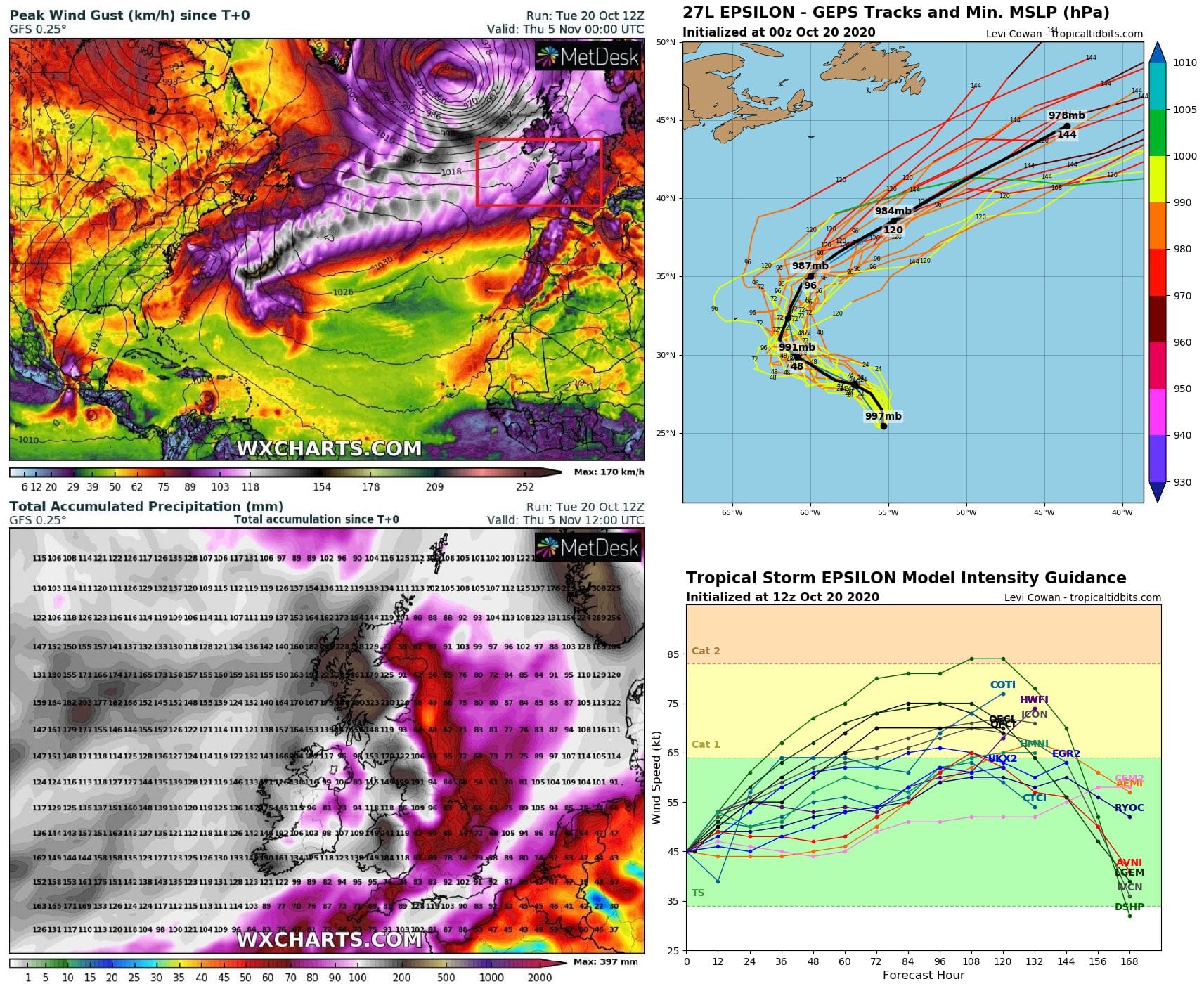 Infographics: tropicaltidbits.com, wxcharts.com: