Meanwhile in Andoya, Trolltinden, north Norway, 133 km/h (83 mph), was on Saturday measured, Gladhammar, Helsingborg or Malilla in southern Sweden +30,9°C (and +30,3°C in Stockholm) and Abed in Denmark +31,0°C was enjoying.
Big differences between weather on the North and over southern Scandinavia were observed during Saturday and this pattern will stay valid during Sunday and Monday, 16.-17. August 2020, too.
Differences were observed across all 3 "big" Scandinavian countries during Saturday – southern Norway reported +17°C in 850hPa and temperature maximum +29,1°C in Gulsvik and Valle, while Kistefjell on the North reported only +1,3°C Tmin and +7,1°C Tmax. Tarfala in northern Sweden reported +3,5°C, Jomala in southern Finland +28,1°C and Kilpisjarvi in northern Finland only +3,7°C Tmin and +11,2°C Tmax.
On Sunday and Monday, Arctic air will bother Lapland and northern parts of Scandinavian peninsula, with air 0/-5°C in 850 hPa, rain, in mountains and possibly in lower areas snow, and too frosts in areas with lower cloudiness. Will be very windy with very low windchill, while southern parts of Scandinavia will be furthermore enjoying a summer, regionally tropical weather, but with fire risk, after longer sunny and dry period.
The next cooling down is waiting region around 27. August, when over large parts of Europe, big coldwave is expected /https://mkweather.com/2020/08/14/after-last-supertropical-heatwave-with-chance-to-vacation-advection-of-arctic-air-over-europe-at-the-end-of-summer-2020//. Summer in many parts in Scandinavia is very cold and August probably won´t repair a big negative anomaly from long-term average from July 2020 /https://mkweather.com/2020/08/12/parts-of-sweden-with-the-coldest-july-from-1962/; https://mkweather.com/2020/07/24/norway-the-coldest-summer-in-nearly-30-years-with-wind-rain-and-frosts-in-friday-meteorologists-measured-in-southern-norway-41c-but-svalbard-are-expecting-20c-68f-first-time//.
Parameters in Scandinavia in the period 15.-17. August 2020, wxcharts.com: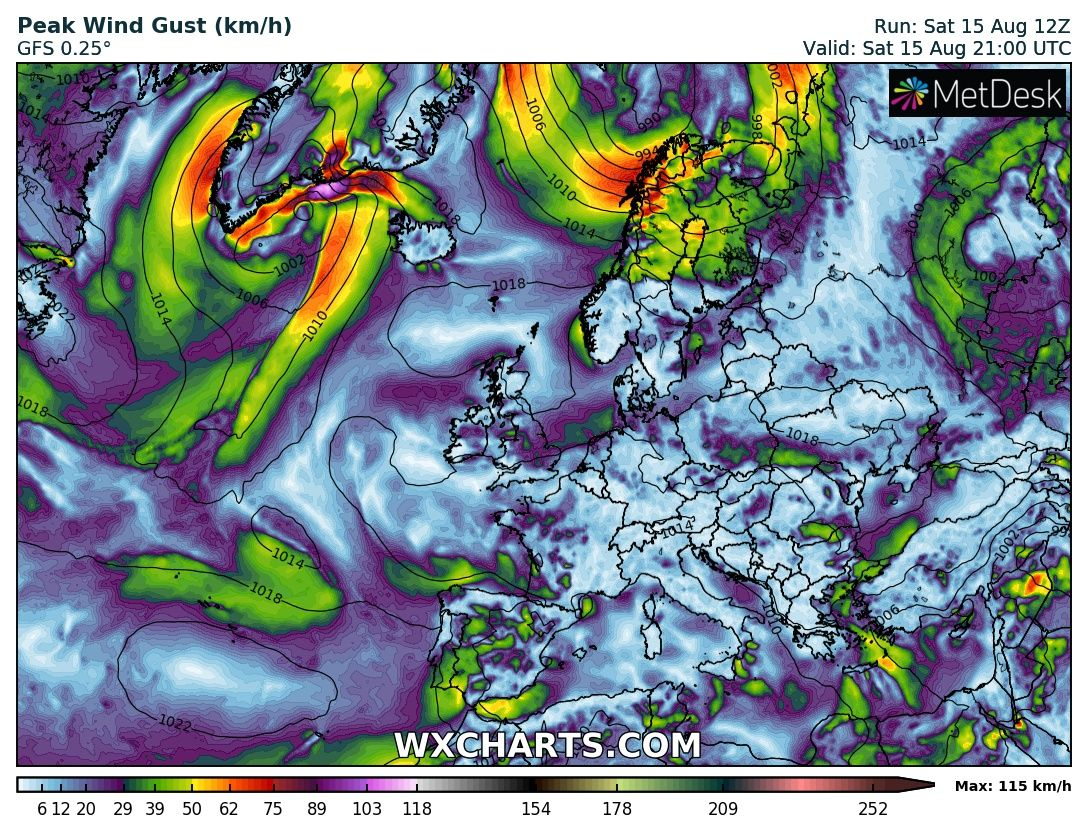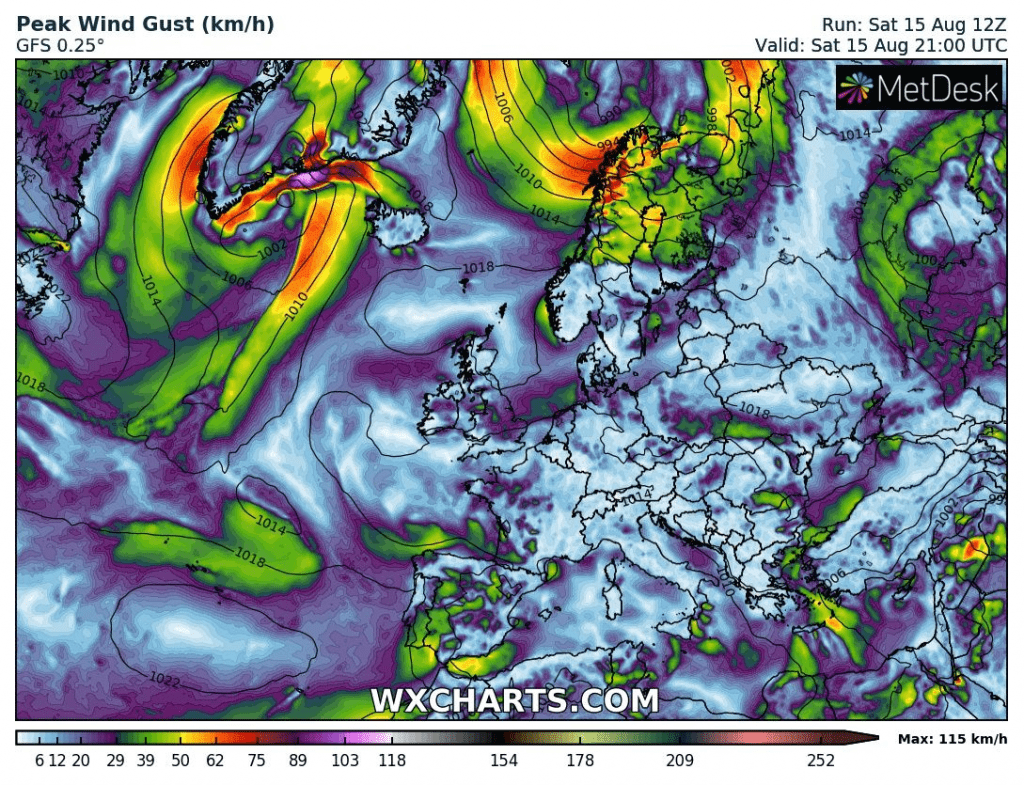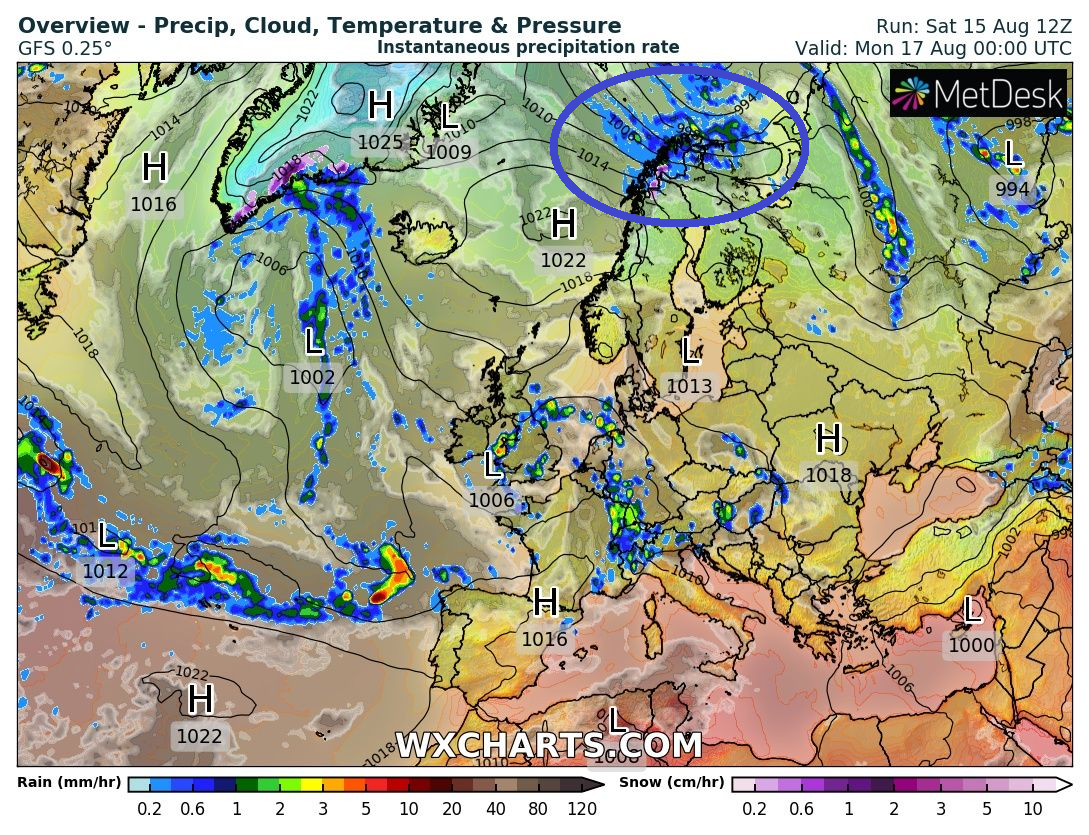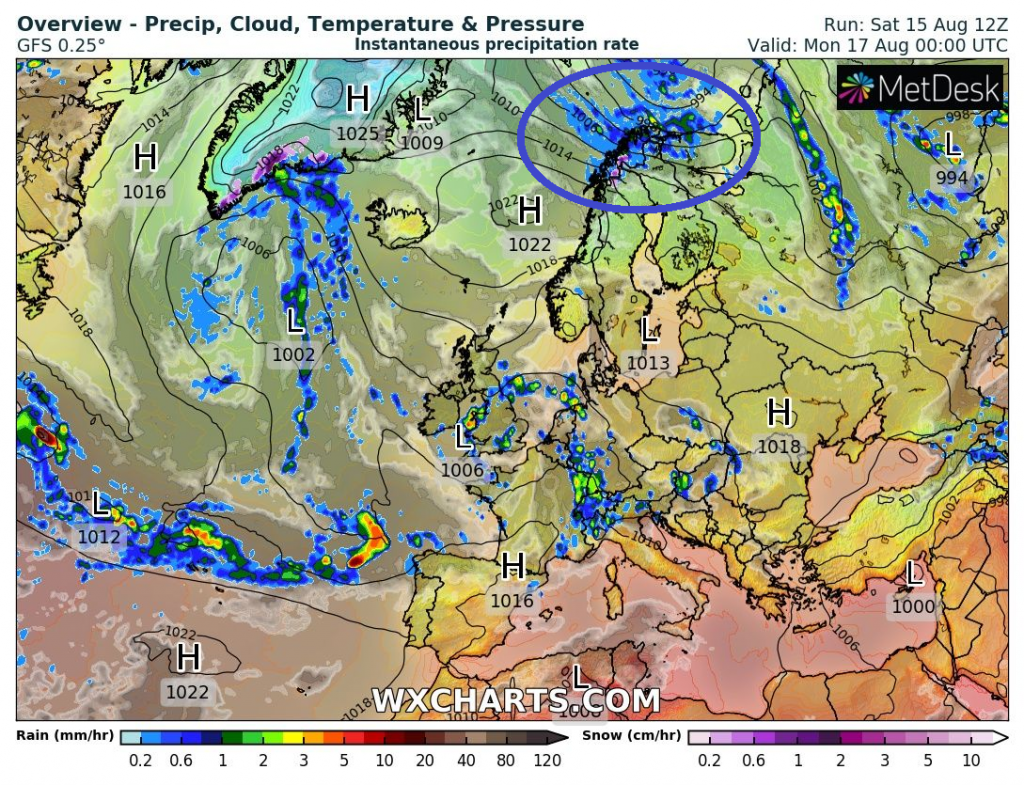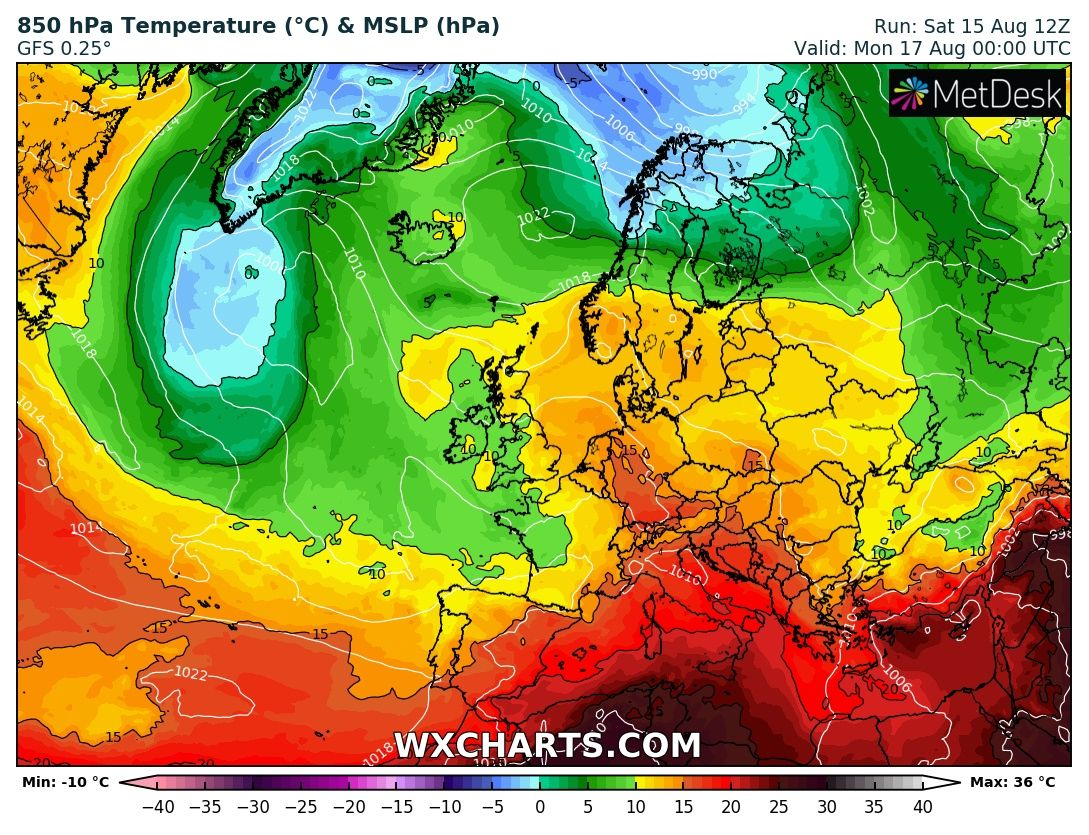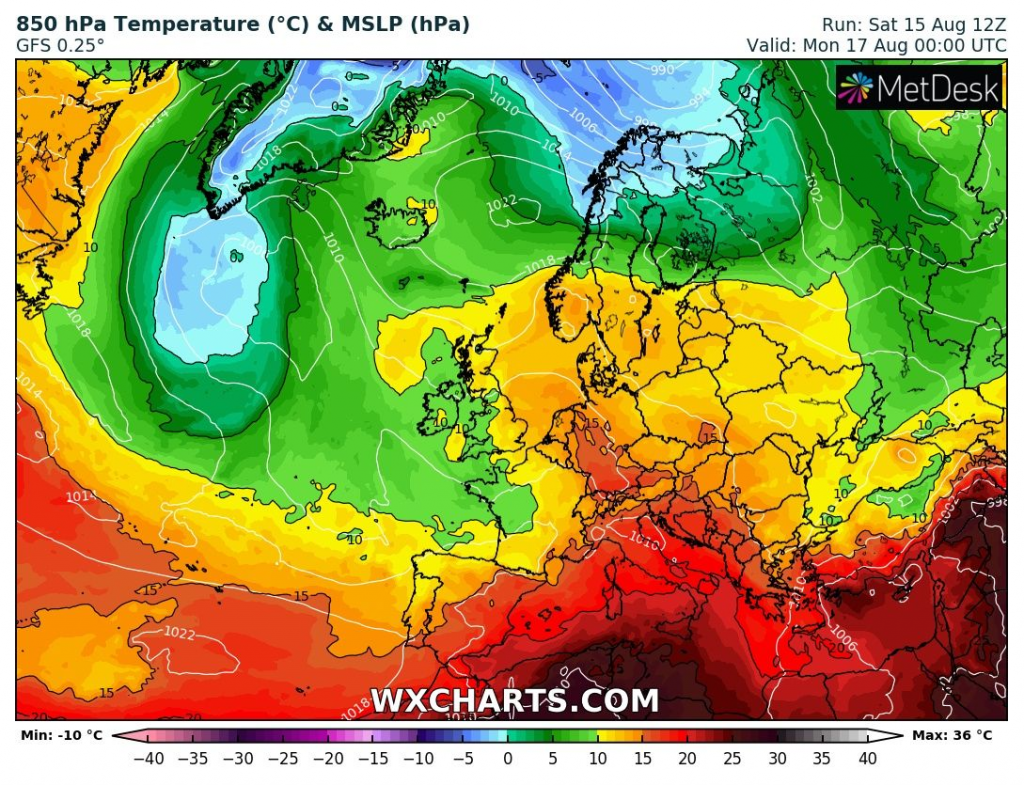 Mkweather warnings for Sunday and Monday, 16.-17. August 2020: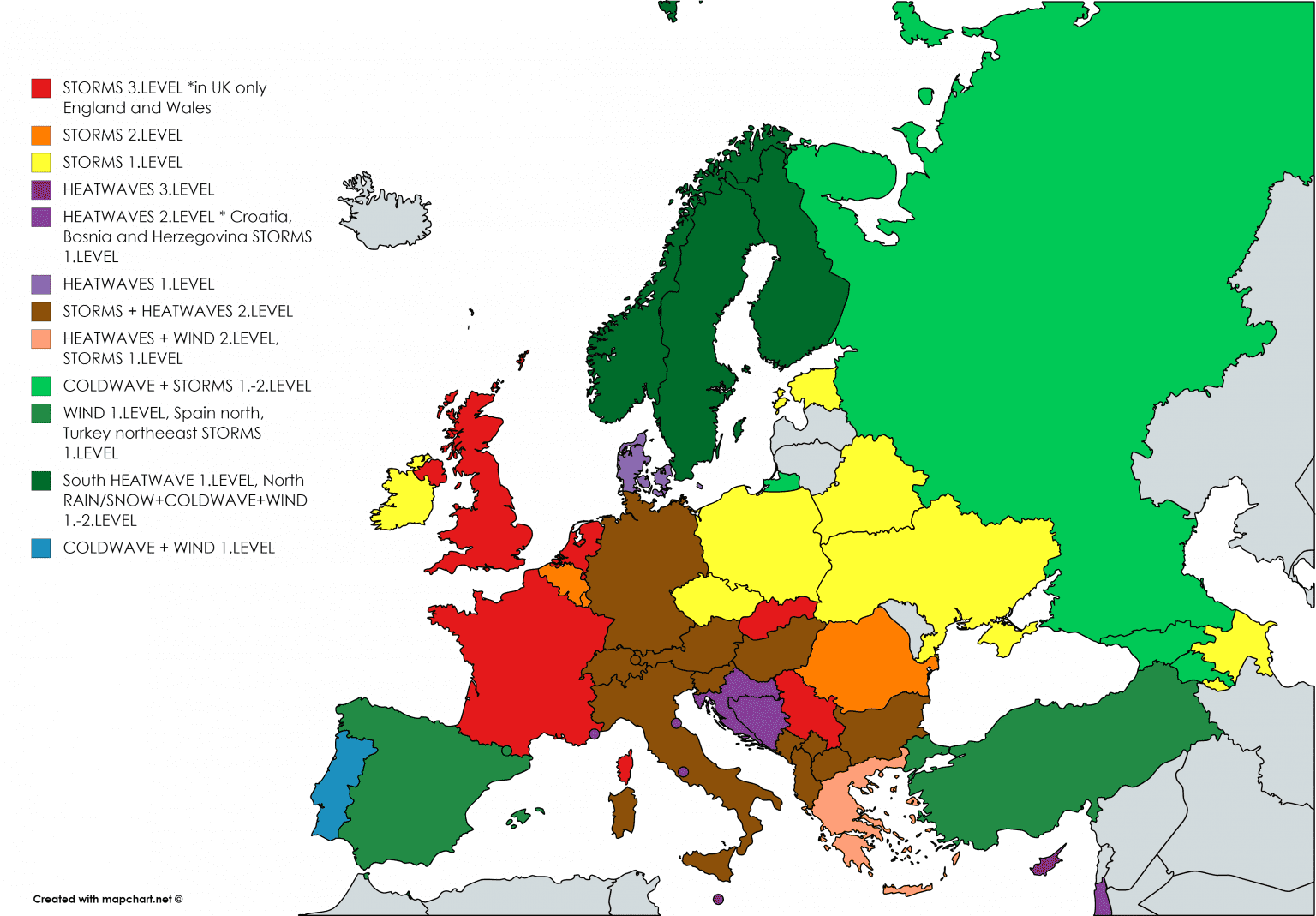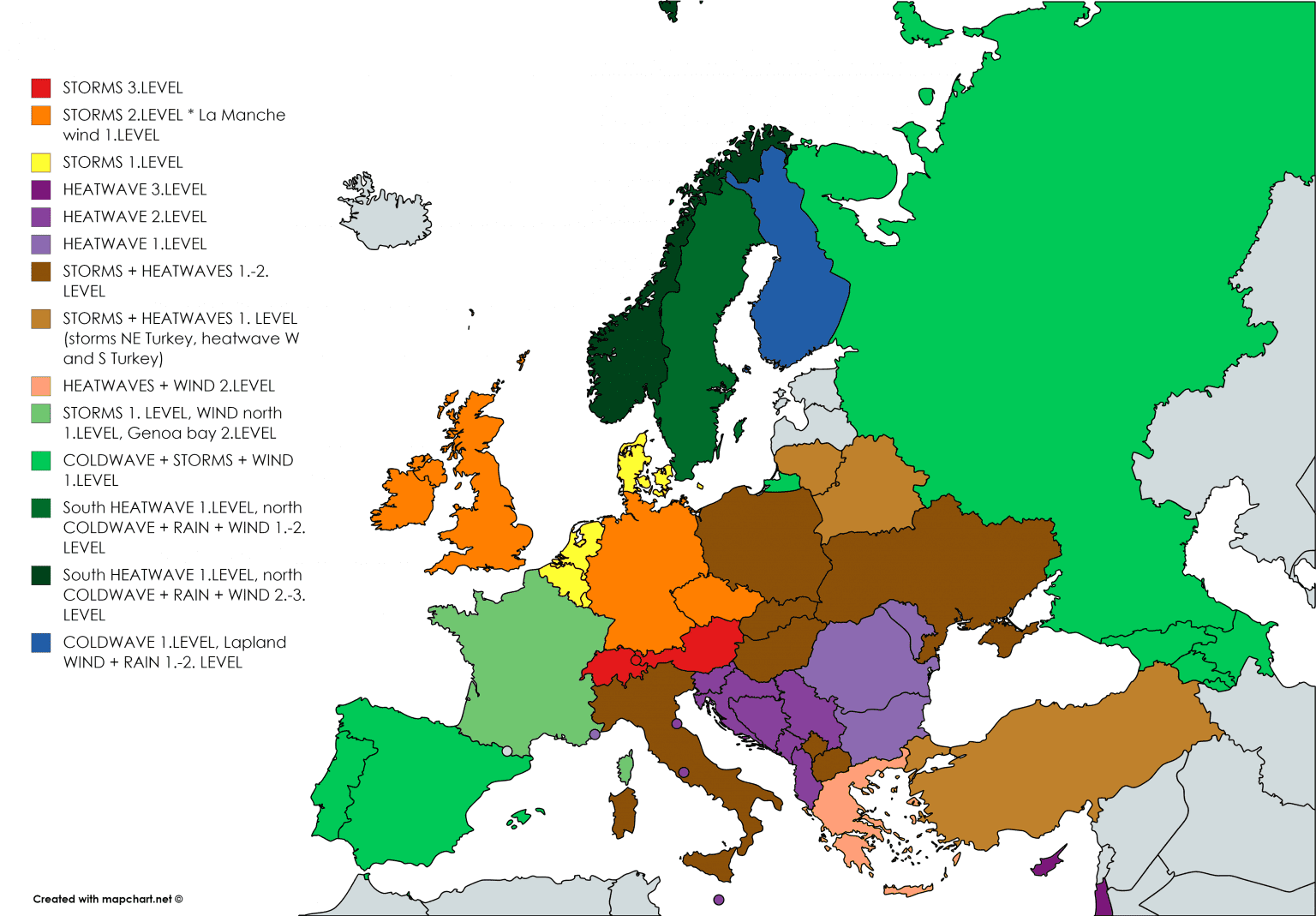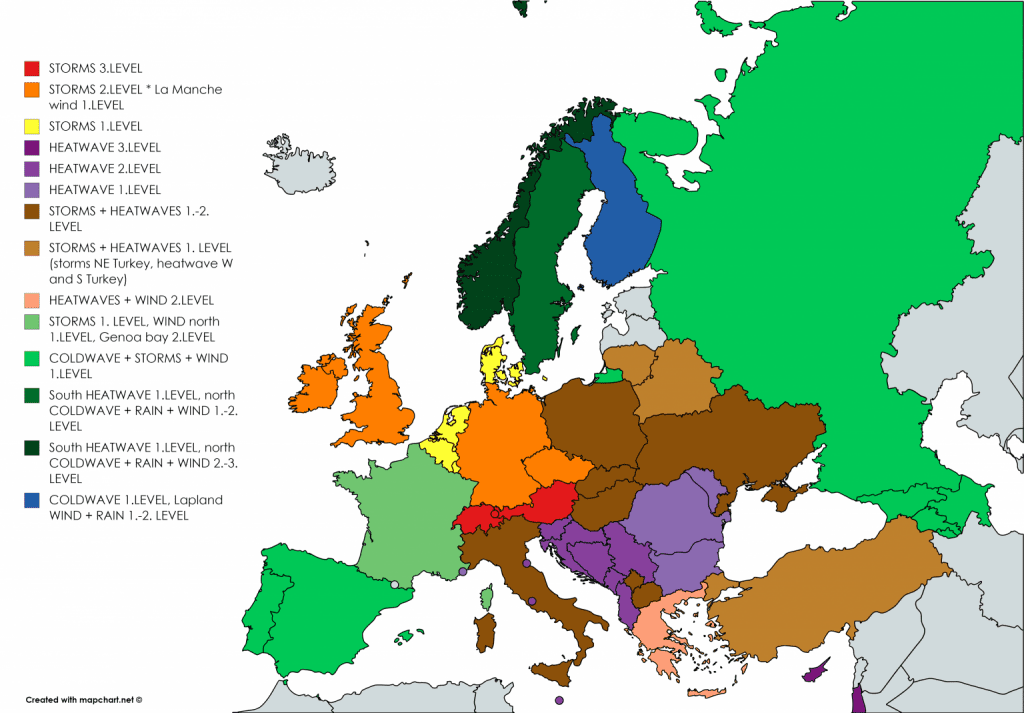 (Visited 43 times, 1 visits today)