Typhoon Chan Hom hits Japan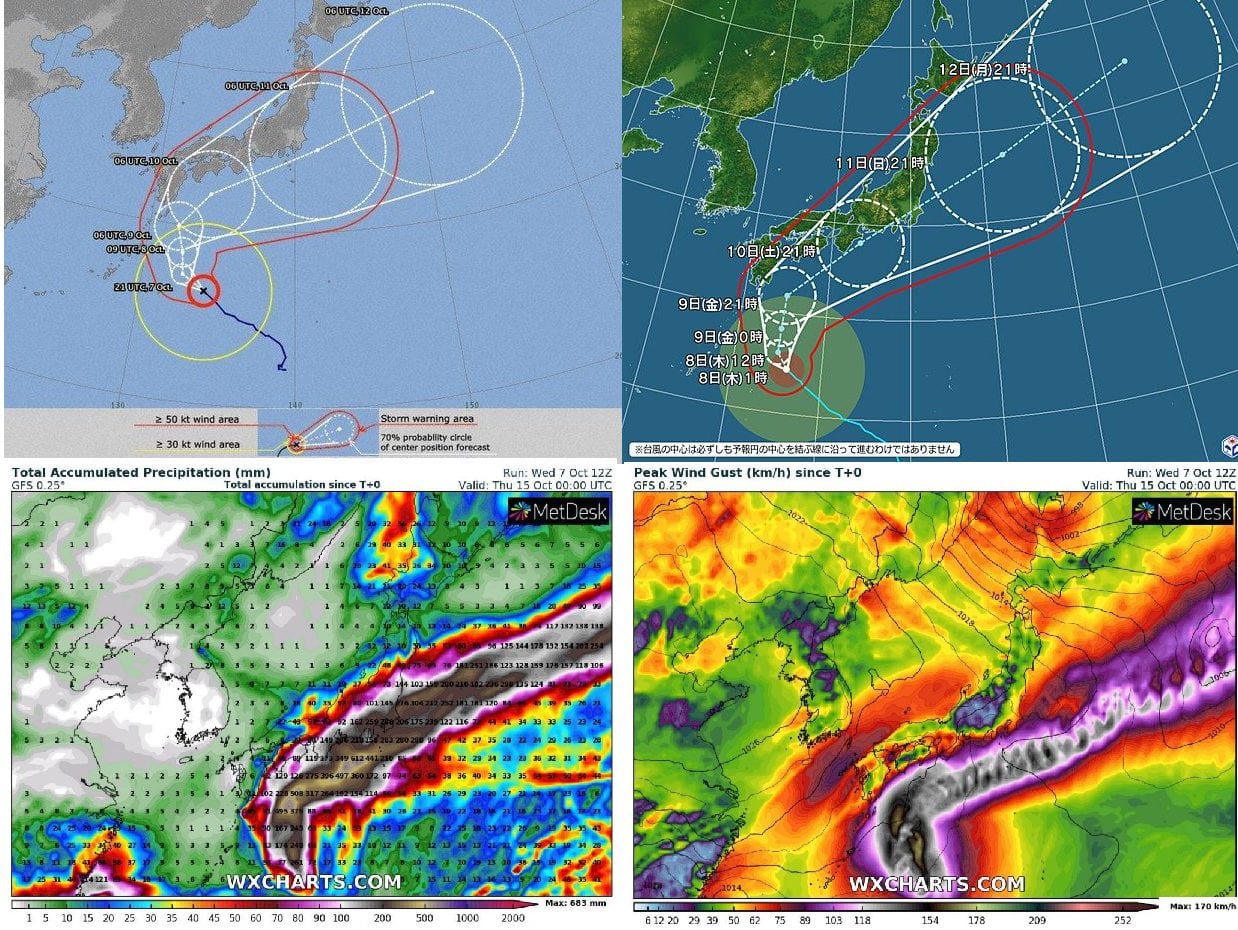 Typhoon Chan Hom is likely to approach southwestern Japanese islands on Thursday and will be continue in its movement on parabolic track along southeastern coast of Japan until Monday, 11. October 2020.
On Wednesday, 7. October 2020, the typhoon had a central atmospheric pressure of 970 hectopascals, maximum sustained winds of 126 km/h and wind gusts gusts of 180 km/h.
Maximum wind gusts around 130 km/h are expected in the Amami region, Okinawa Prefecture and the south of the Kyushu region. Winds around 110 km/h are predicted in the north of the Kyushu region.
Typhoon brings an high waves to reach 10 meters in Amami and southern Kyushu, 8 meters in Okinawa Prefecture and 6 meters in Shikoku region according to www3.nhk.or.jp.
"JMA expects 150 mm of rain in the Izu Islands, 100 mm of rain / 24 hours in Okinawa Prefecture and the Tokai region until Thursday afternoon. Until Friday evening, up to 200 mm of rain are expected in the Tokai region and the Izu Islands and up to 150 mm for the region of Kinki."
NASA found coldest cloud top temperatures as cold as or colder than minus 63 degrees Fahrenheit (minus 53 degrees Celsius) around the center of circulation of typhoon Chan Hom and shown that cloud top temperatures that cold indicate strong storms that have the capability to create heavy rain.
According to wxcharts.com rainfall up to 700 mm should fall over seas and up to 300 mm southwestward from Tokyo next week from the system. Wind gusts should reach approximately 200 – 220 km/h over the ocean.
Chan Hom is the fifth typhoon of the Pacific typhoon season 2020 in summer season, after Hagupit, Bavi, Maysak and Haishen. Mainly Hagupit, Bavi and Maysak were linked in region with a collosal damages, extreme rainfal and extreme winds (Japan, Korea and neighboring China and Russia). Chan Hom brings to Japan next floods and possible landslides.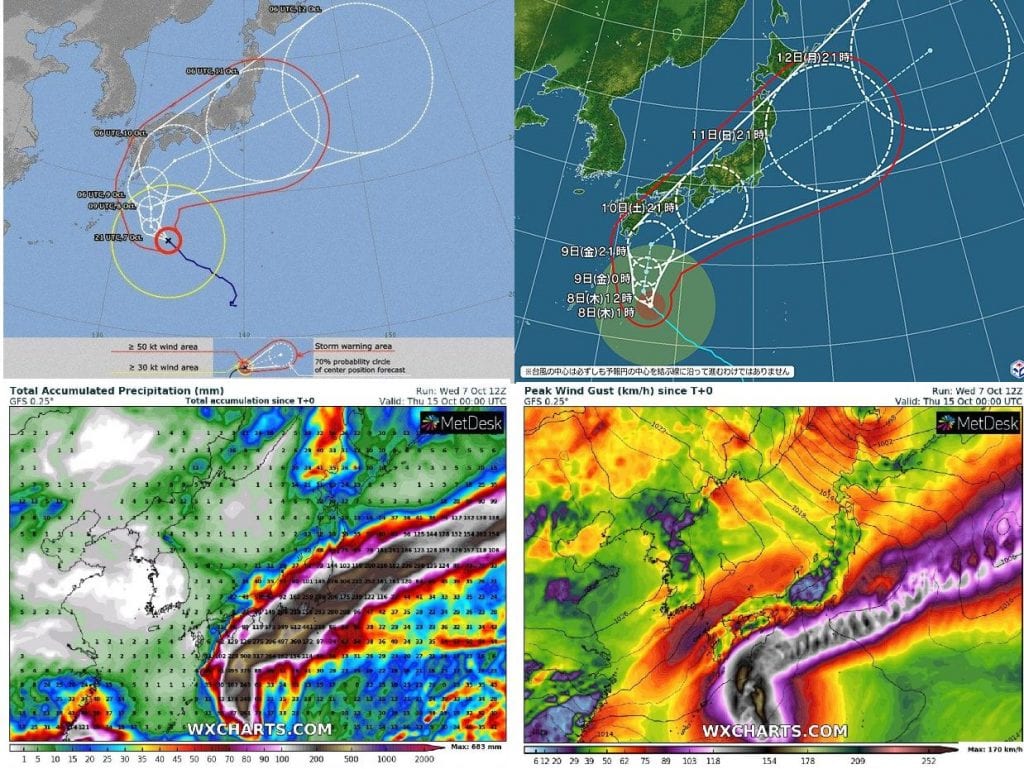 Infographics: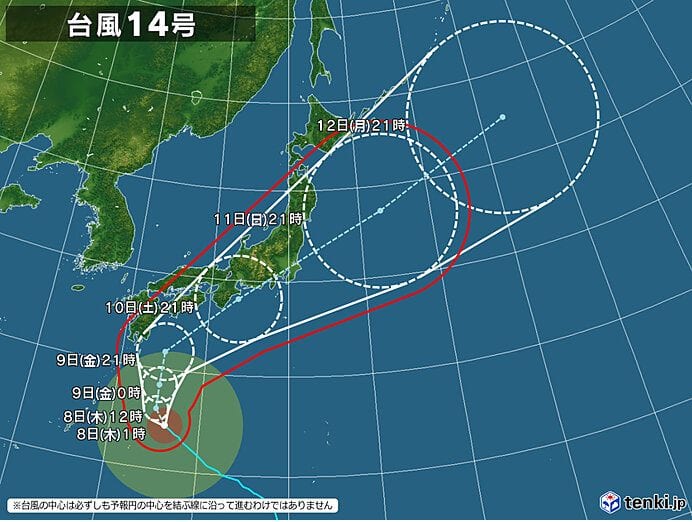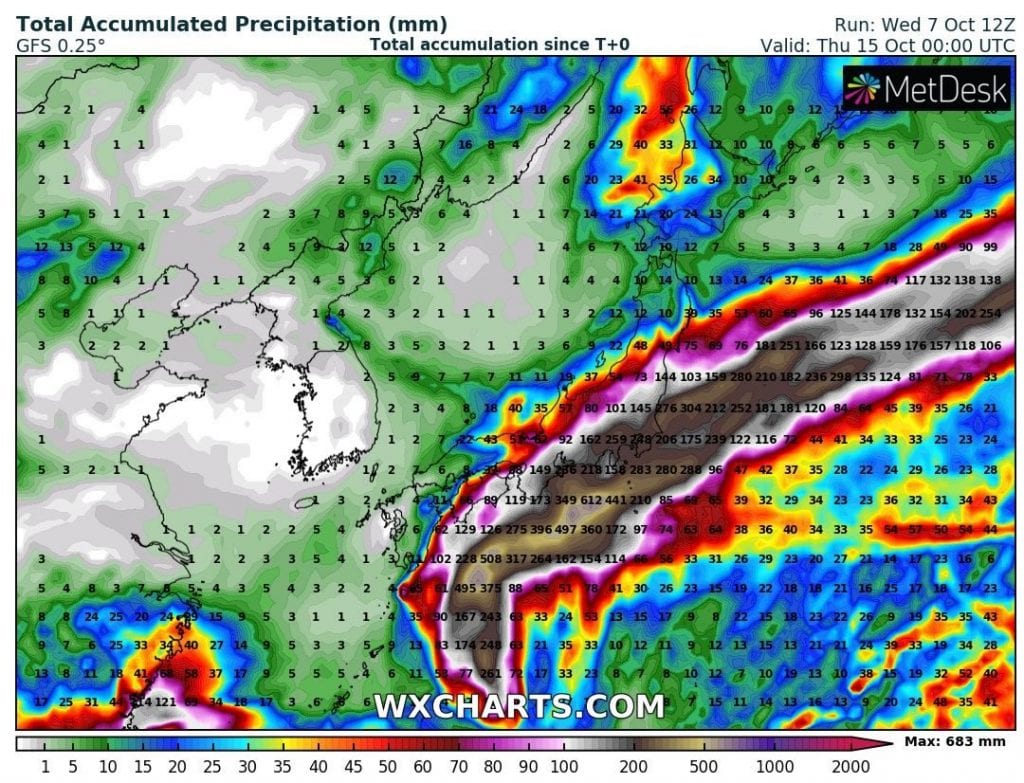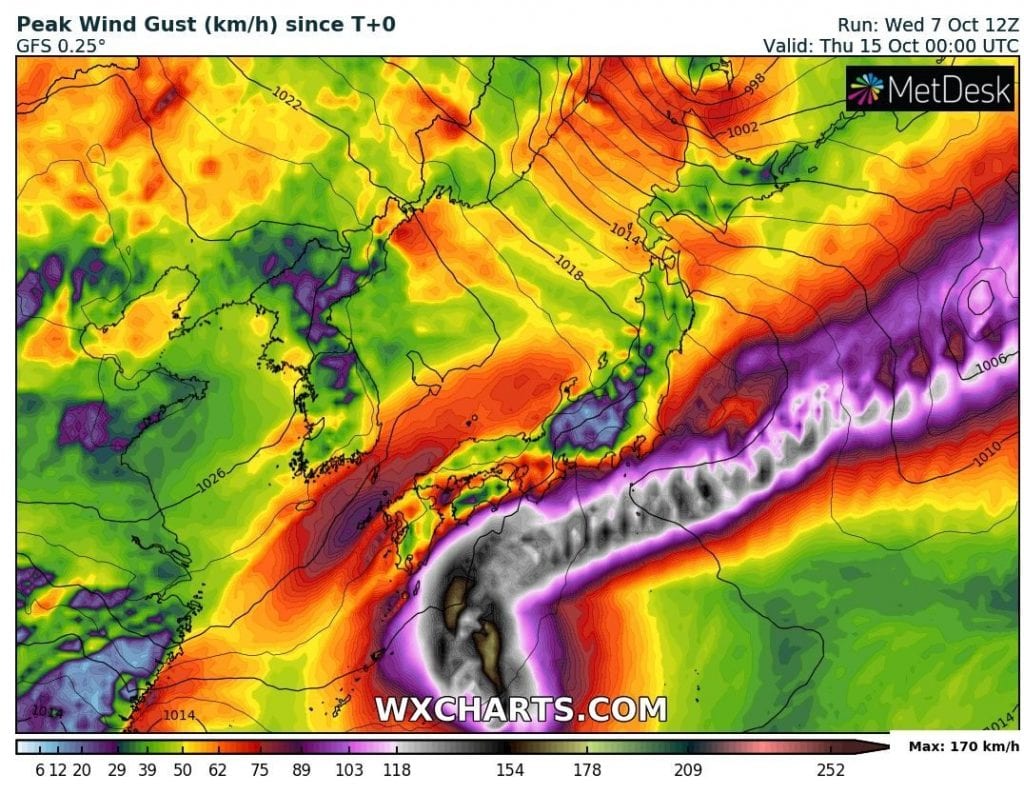 Read more: