Next tropical threat in Philippines and China, Philippines after floods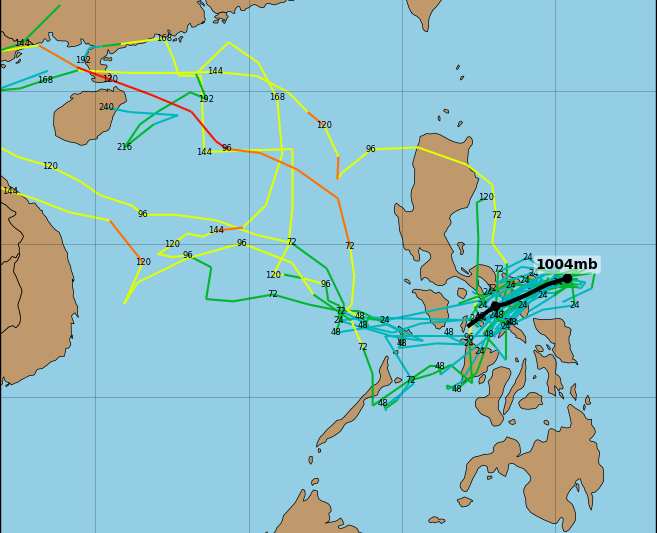 Heavy rains bothers Southeastern, Southern and Eastern Asia – from Indonesia to Vietnam, Cambodia, Laos, Thailand, Myanmar, Philippines, India, Bangladesh or Japan. After typhoon Noul, ITCZ southward shift and MJO to wet phase change in the region, next tropical threat is expected from Vietnam to Myanmar, next floods bothers Indonesia and Philippines, Philippines expect next tropical threat and to Japan comes next typhoon during the rest of the week.
/WET MJO IN PACIFIC; TROPICAL THREAT IN VIETNAM, CAMBODIA, LAOS, THAILAND, MYANMAR AND INDIA; MEGHALAYA FALLS AFTER REMNANTS OF TYPHOON NOUL; BANGLADESH FLOODS; INDONESIA FLOODS/
We can look to the Philippines now, where are parts of the country after floods and the next tropical depression and possible tropical storm brings a problems during next days.
According to floodlist.com /http://floodlist.com/asia/philippines-floods-cebu-province-october-2020/, over 800 people were displaced by flooding in the province of Cebu in the region of Central Visayas, Philippines after heavy rain on 4. October 2020 .
Only few days after floods, next tropical threat has appeared over central Philippines. Tropical depression 92W Invest should bring next floods and landslides in region thanks to expected rainfall up to 200 mm (8 inches).
Remnants of tropical depression should move towards southern China or northern Vietnam during next 120 – 168 hours, therefore, next heavy rains are possible in Hainan and southeastern provinces of China too, next week.
Until Sunday, the strongest rainfall is expected from Philippines to Myanmar in the region, but until 23. October, powerful storms hits parts of Indonesia, Papua and Malaysia, too, with next possible floods or landslides.
Infographics: tropicaltidbits.com, floodlist.com, wxcharts.com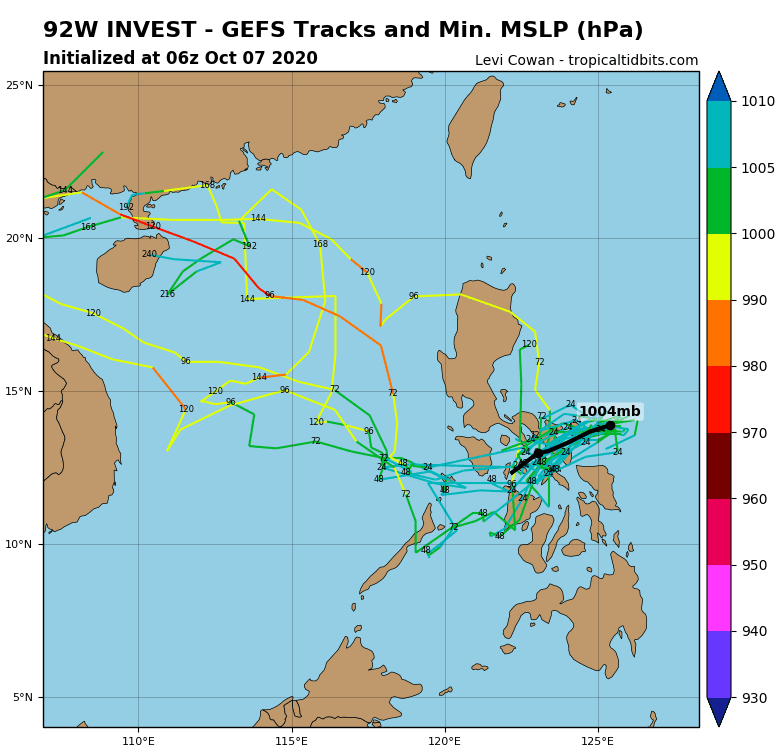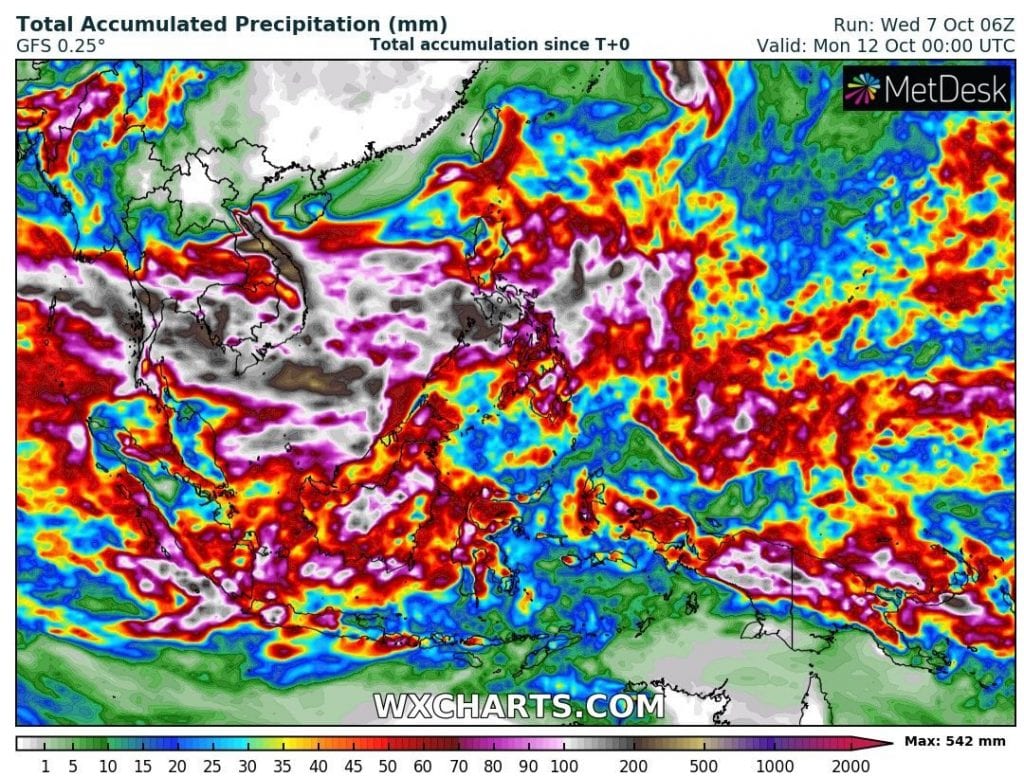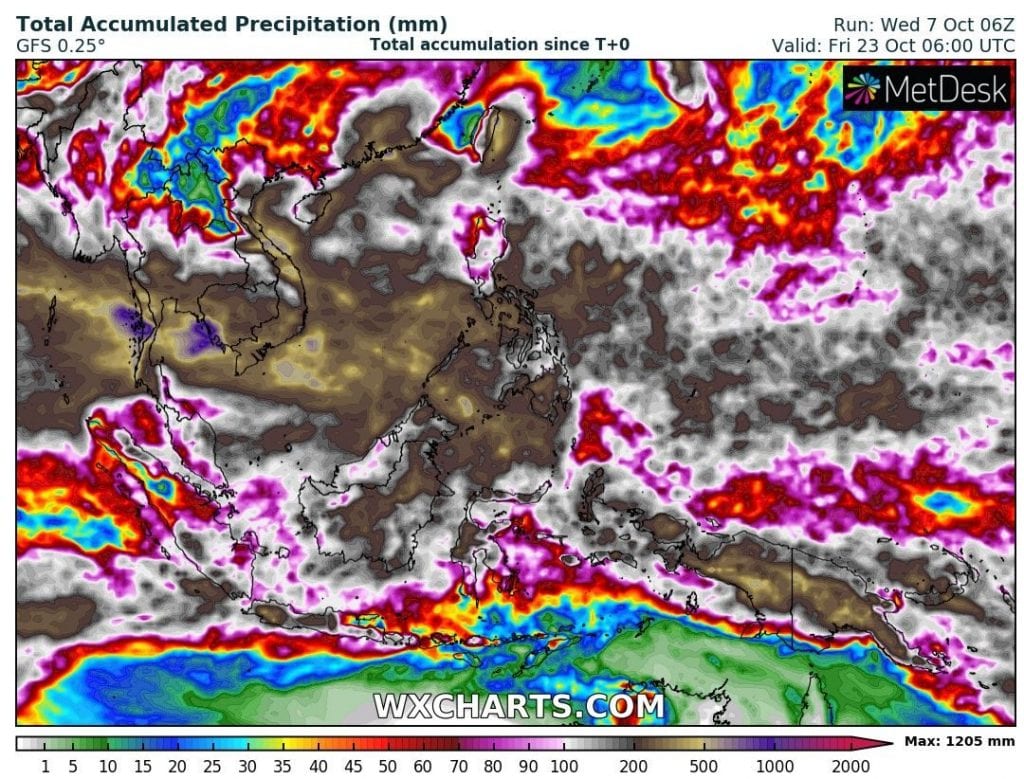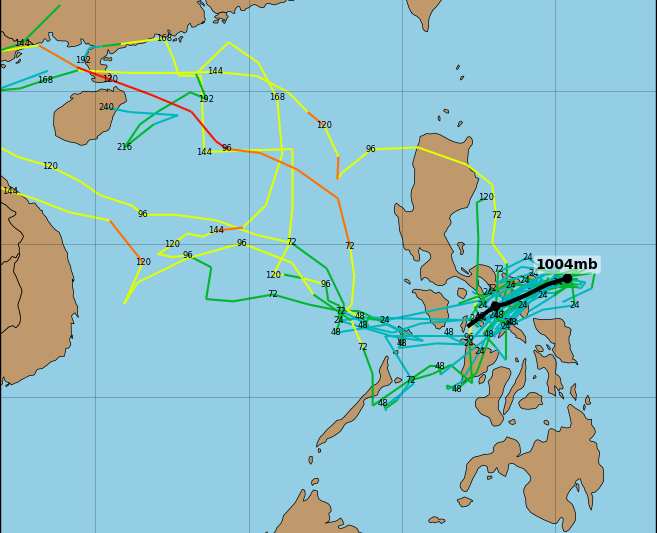 Read more: