UK weather forecast: Worrying storm maps with ferocious 180 kmh (111 mph) winds swirl towards Britain
Ex-tropical storm Kyle strikes Britain with full force! Britain looks set to be battered by ferocious winds of up 180 km/h (111mph) on Thursday morning, as a storm is forecast to sweep across the UK, according to the latest weather charts.
By Friday the strong winds have reached the west of the UK. The Met Office forecasts stormy conditions this week, with heavy rain and windy weather especially likely from Thursday and into the weekend.
A worrying storm building will continue to the southwest of England, propelling strong winds towards the west coast and up through Wales. Strong gales of up to 100km/h / 60mph then batter the west of the UK and Northern Ireland. Soon after, the storm is expected to hit the northwest of England and Scotland, with winds of up to 105 kmh / 65mph rippling through the UK.
"Spells of locally heavy rain sweeping northeast across many areas Thursday. Further showers Friday and Saturday, heaviest in the west. Windy throughout, with gales for some western and northern areas." /Met Ofice
Storm Kyle formed off the US East Coast last week, and is forecast to head across the North Atlantic.
According to Severe Weather Europe "As a result, the forecaster has warned: This will likely result in an explosive development of unseasonably strong extratropical cyclone."
After Kyle, ex-tropical storm Josephine will come to Europe and cause even stronger cooling over UK and continent. The end of summer and the start of autumn 2020 in Europe will be very, regionally extreme cold, with maximum temperatures during the coldest days only +15/+20°C, near heavy rain only +10°C in mid-latitudes.
Documentation of a big windstorm in UK around Thursday, 20. August, 2020: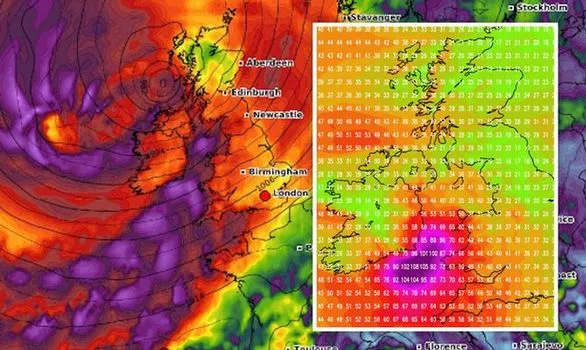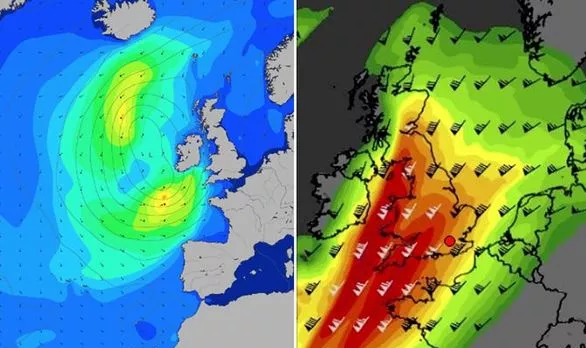 Powerful jet stream over Atlantic on Tuesday and over UK on Thursday /netweather.tv/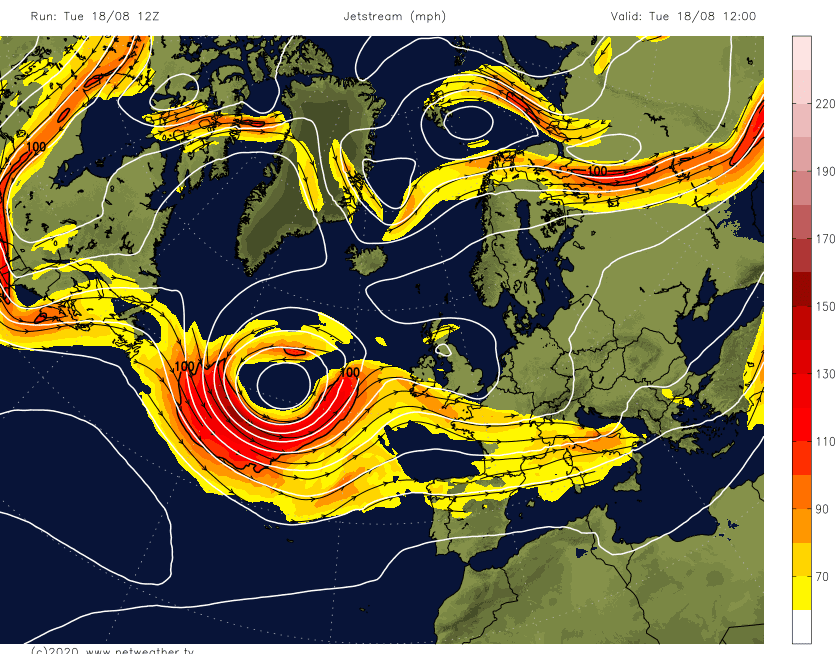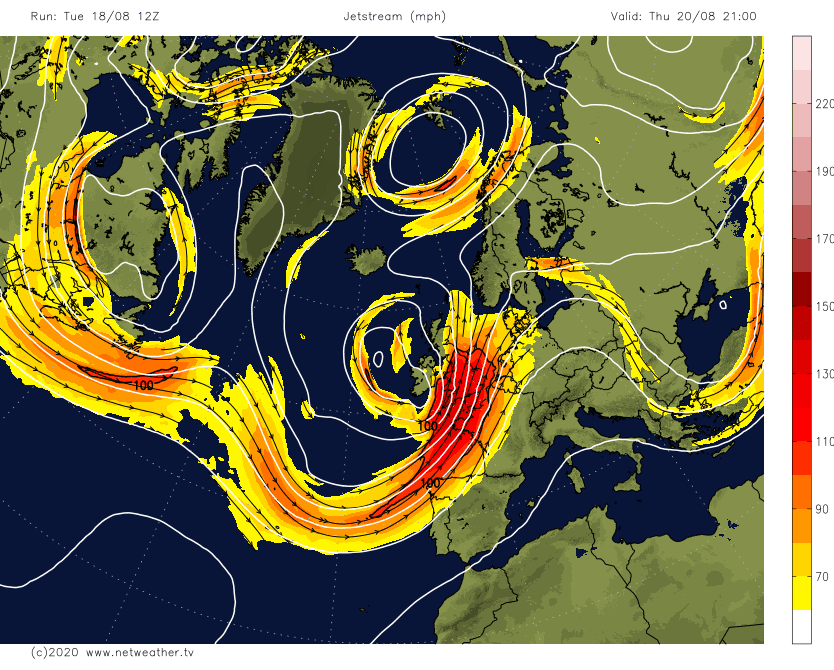 Mkweather warnings for Wednesday and Thursday 19.-20. August 2020: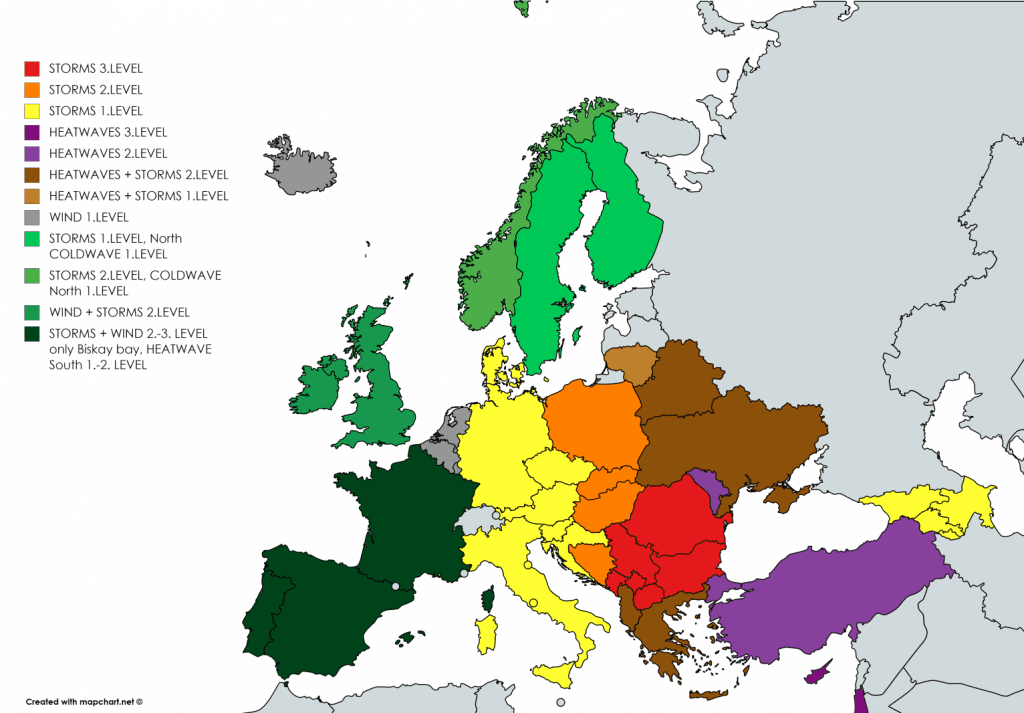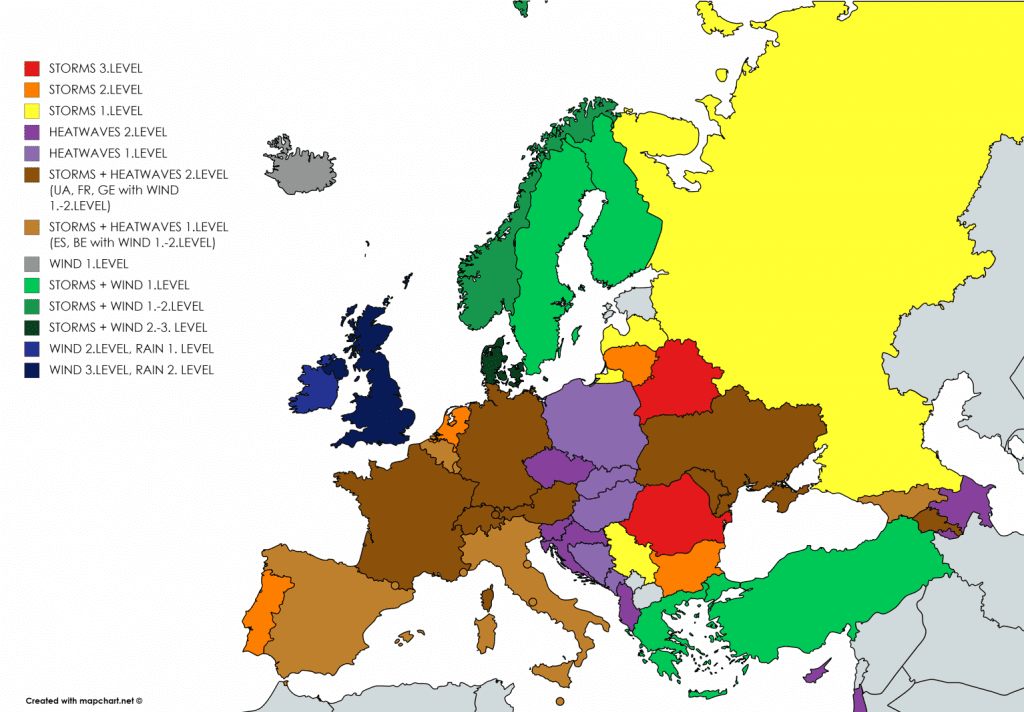 Sources:
https://www.netweather.tv/charts-and-data/jetstream
https://www.express.co.uk/news/weather/1323795/UK-weather-warning-Storm-Kyle-latest-maps-britain-storm-news-met-office
https://www.express.co.uk/news/weather/1324303/UK-weather-forecast-storm-maps-met-office-warning-charts-latest-winds-speed-alert
Read more: