From Monday to Tuesday, 13.-14. December 2020, Ukraine hit severe ice storms, which brought collapse of the traffic and dangerous conditions for outdoor activities.
Freezing rain reported mainly regions of Kyiv and Kharkov, where streets changed to ice rinks after 4 - 8 mm of precipitation in form of freezing rain.
Maximum temperatures in Kyiv and Kharkov reached only -1/+1°C on Monday an Tuesday, while Simferopol in Crimea reported almost +17°C on Tuesday.
In 850 hPa shifted above Ukraine very warm air, but near the ground, still cold air was persisting, with result of ice storms.
Extremely warm air shifted on Tuesday above southwestern Russia too - in Tuapse near Sochi was measured spring´s +21,1°C.
Freezing rain is result of reverse conditions between upper and lower layers of air masses - while in 850 hPa level is very warm air, associated with cyclonic activity, near the ground is still cold air linked with anticyclone - results are sometimes catastrophic, such as in November Vladivostok ice storm /https://mkweather.com/2020/11/20/catastrophic-ice-storm-from-moscow-to-vladivostok//.
These phenomena are often in regions, with seas westward or southward and continent eastward or northward, such as e.g. Adriatic / Balkan, but too Ukraine, which are under effects of Mediterranean lows on the one hand, but Siberian anticyclone on the other hand, during chosen synoptic situations of the year.
Infographics: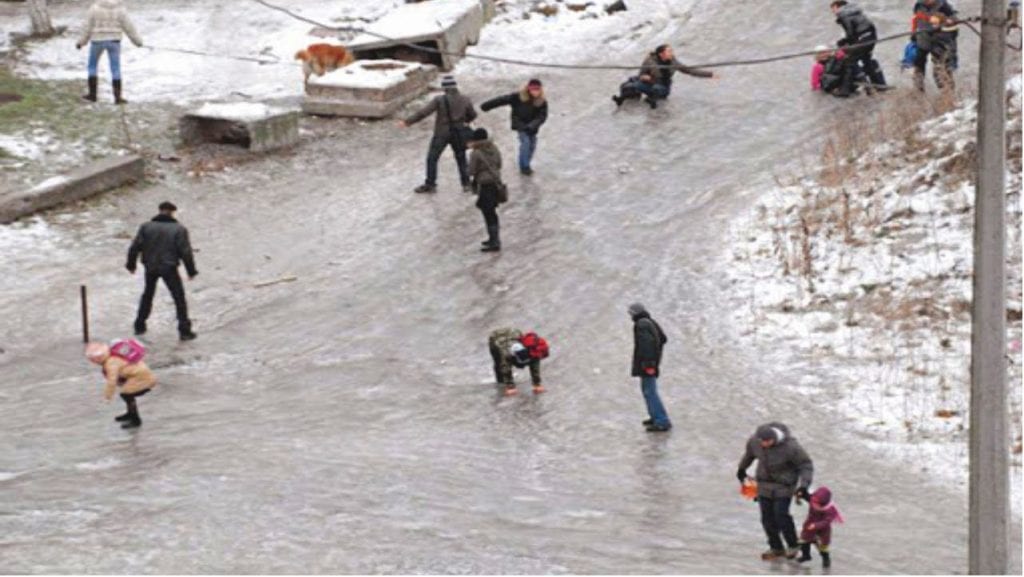 Read more:
(Visited 62 times, 1 visits today)