NOAA updated a forecast for December 2020 for the USA and we should compare it with the last outputs /https://mkweather.com/2020/11/21/noaa-december-2020-outlook-for-the-usa//.
Patterns are relatively similar, than in outlook from November, but with more precipitation in Northeast, less precipitation in Northwest and more precipitation in Florida, southeastern states and Mid- Atlantic.
Thanks to current coldwave in the southern USA /maps available in https://mkweather.com/2020/12/03/blizzard-in-cleveland-thompson-in-ohio-65-cm-25-5-inches//, Florida or parts of Southeast should end with negative or neutral temperature anomalies from long-term December average. Colder conditions in Northwest, similar such as expected precipitation were reduced.
Large region of Southwest expect continuing drought, with possibility of late wildfires in the warmest regions.
These conditions copy typical behavior of circulation during La nina phases and partly PNA+ and NAO- (AO-) patterns, which are expected mainly during the first half of December 2020.
Forecast for Christmas for the USA and Canada will be on Mkweather published already on Friday, 4. December 2020 and Winter forecast for the USA and Canada you should look at /https://mkweather.com/2020/11/24/winter-forecast-2020-2021-final-outlook/; https://mkweather.com/2020/11/29/winter-forecast-for-usa-from-noaa//.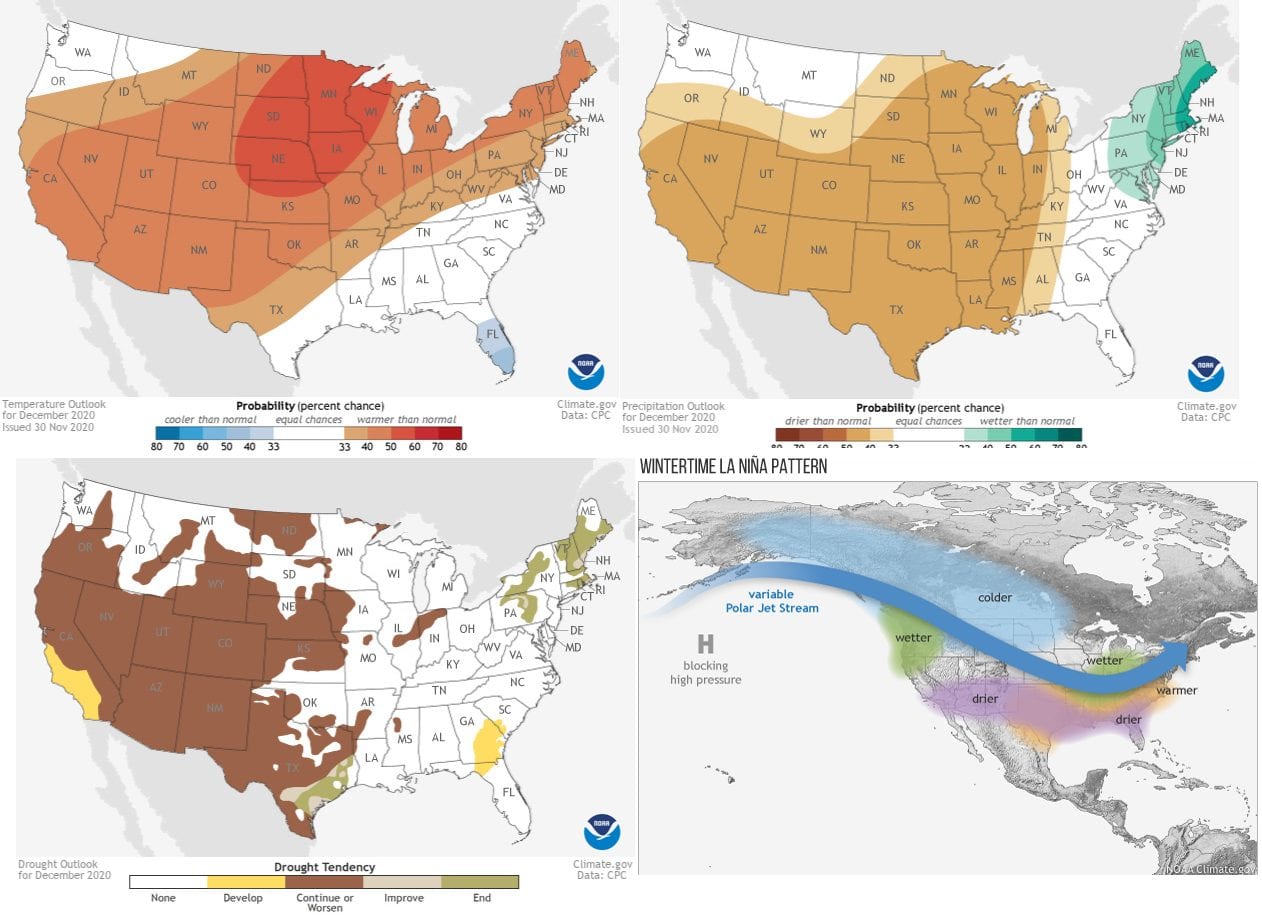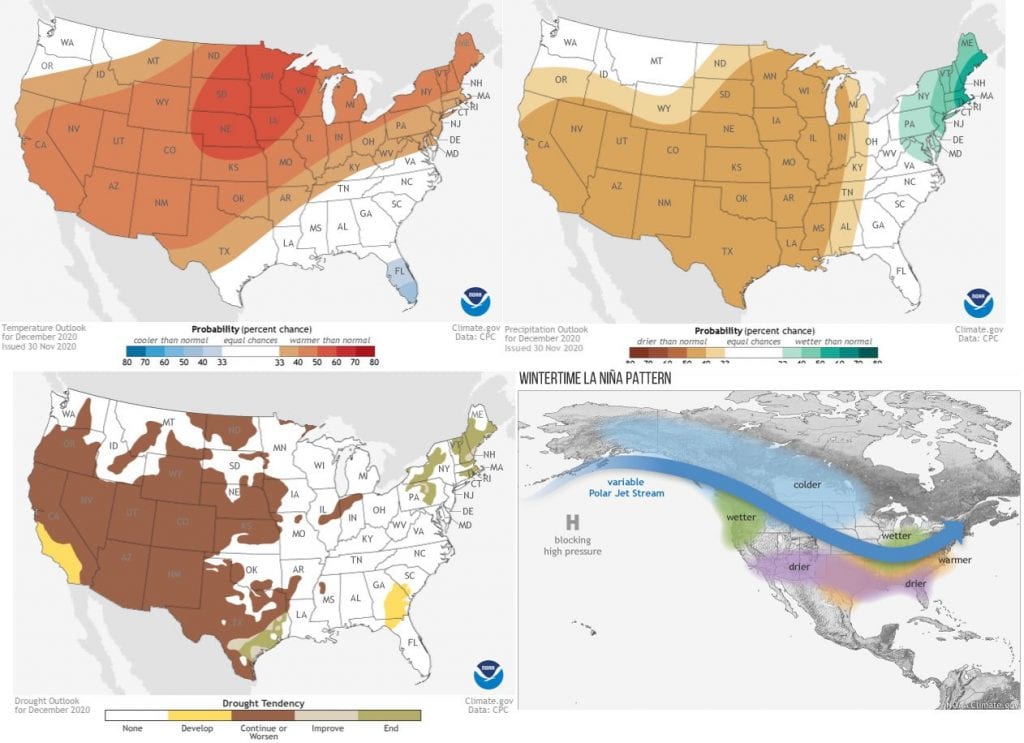 Infographics: NOAA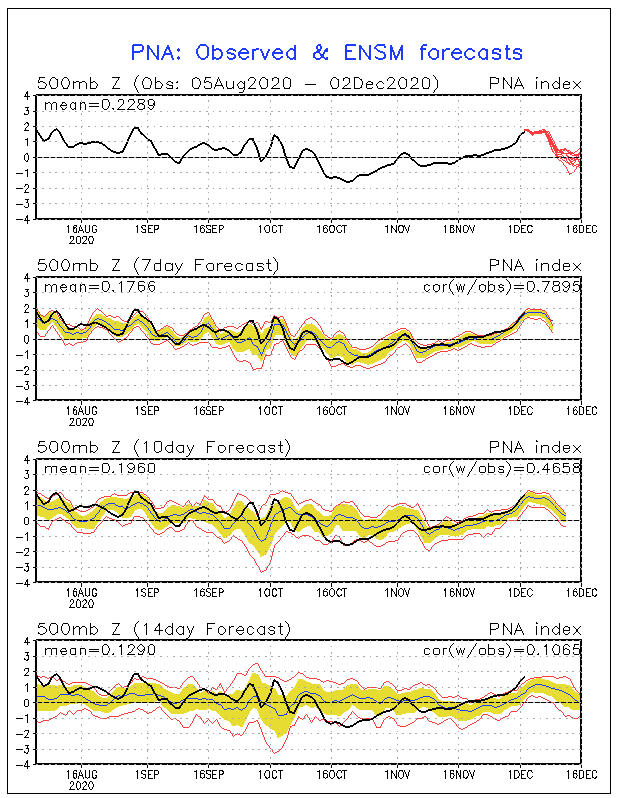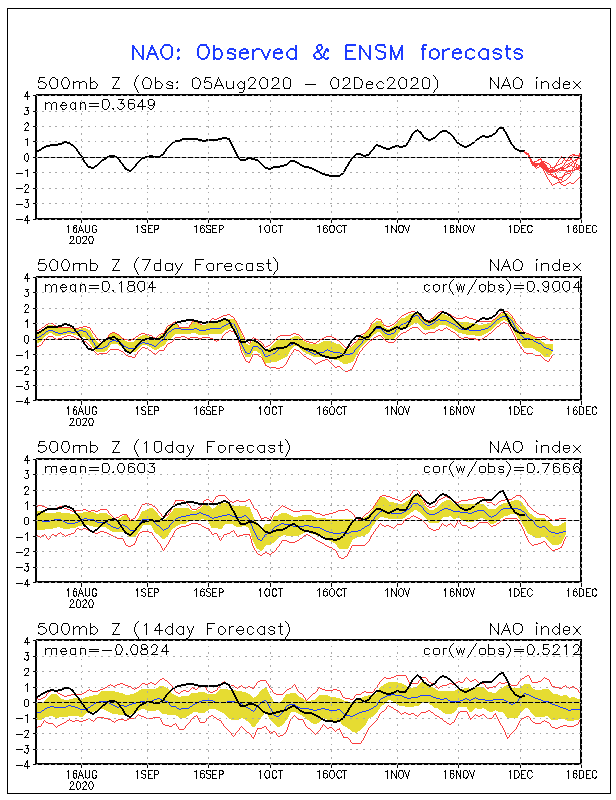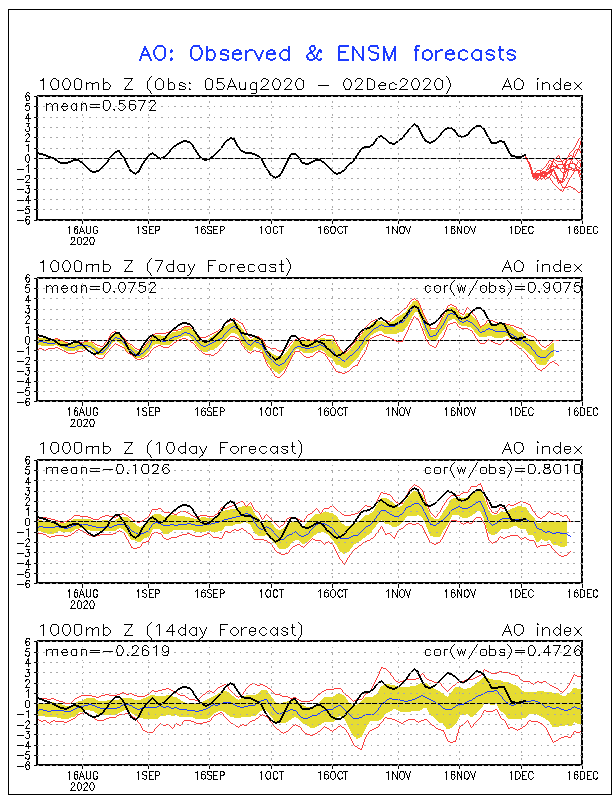 Read more:
(Visited 45 times, 1 visits today)