+ Snow and frosts in Hong Kong, Taiwan, Thailand, Philippines, India and Oman + Floods in Sri Lanka, India, Saudi Arabia, Malaysia, Philippines, Indonesia, Papua or Singapore
Wave of extremely cold, freezing, snowy and floody situation hi southern half of Asia after monstrous Major SSW (Major Sudden Stratospheric Warming) in late December 2020 and fist half of January 2021.
The most interesting appears situation in Vietnam, where have been reported frosts around -9°C, maybe up to -13°C /if will be confirmed/, while all-time national record for the country is only -6,1°C from 1974. Station Sa Pa, 1581 MASL in northern Vietnam reported snow and -2,2°C, in higher elevated mountains it should be really dramatic.
Snow has appeared on mountains in Thailand, Laos and Philippines, too. Southern territories of Southeastern Asia have reported during last period widespread floods – mainly Malaysia, Indonesia, Singapore, but too Philippines or Papua – New Guinea.
Extreme times arrived into southern parts of China, Taiwan or Hong Kong. In Shanghai was measured the lowest temperature since 2005, only -7,8°C, in Hong Kong since 2016, -2,5°C and in Taiwan appeared rarely snow.
Srinagar, Kashmir, NW India, reported -7,8°C, the lowest temperature since 2012. In Delhi region, temperatures dropped below 0°C occasionally, but southern parts of India and Sri Lanka reported next round of floods.
Floods and ground frosts hit Saudi Arabia, too, in United Arab Emirates were measured regular frosts (and all-tie national record) /https://mkweather.com/2021/01/10/united-arab-emirates-with-all-time-temperature-record-abu-dhabi-20celsius// and frosts have arrived into mountains of Oman, too, together with heavy snowfall. In Iran, before 2 weeks, 12 dead near avalanche near Tehran.
Southern parts of Asia will be sink into the cold weather next weeks, too, because negative phases of Arctic and North Atlantic Ocsillation(s) are expected. Winter should return in the first half of February 2021, too /https://mkweather.com/2021/01/12/siberian-winter-until-the-half-of-february-early-spring-conditions-are-shifting//, then powerful arrival of Spring is possible.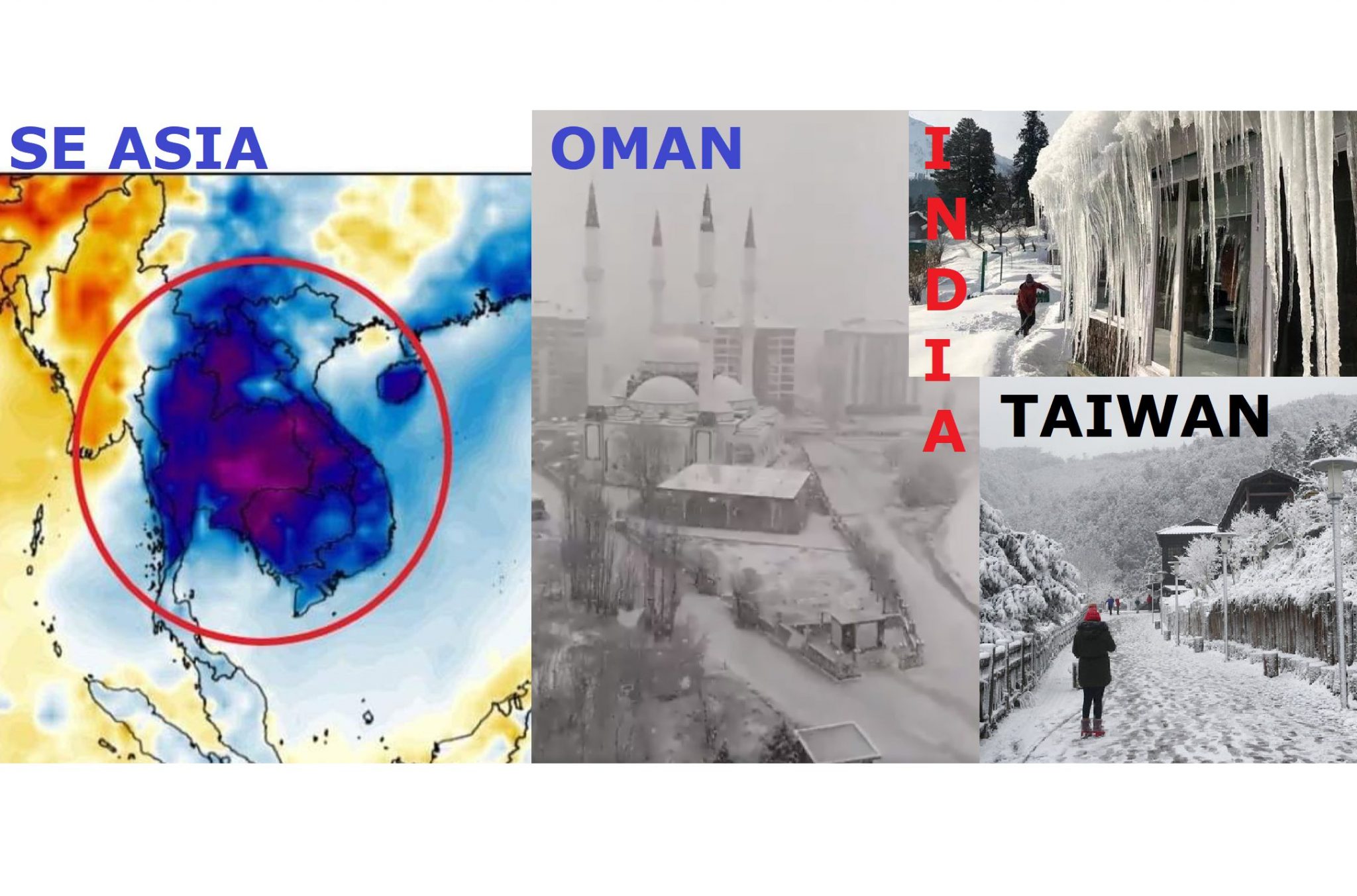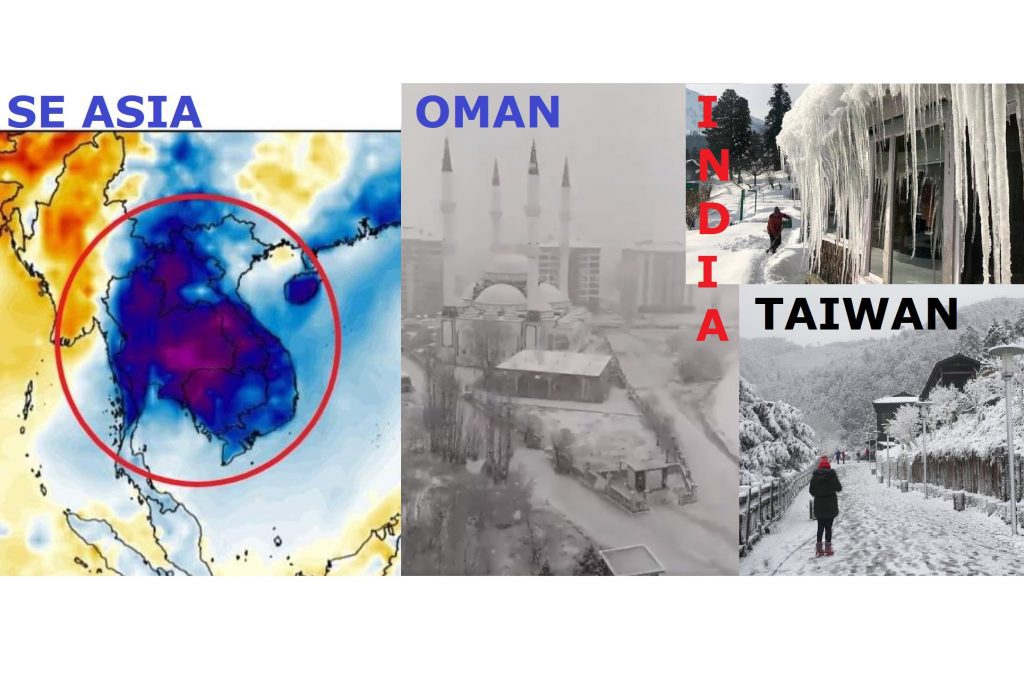 Read more:
(Visited 111 times, 1 visits today)