Warm and dry October? Monthly forecast for the USA from NOAA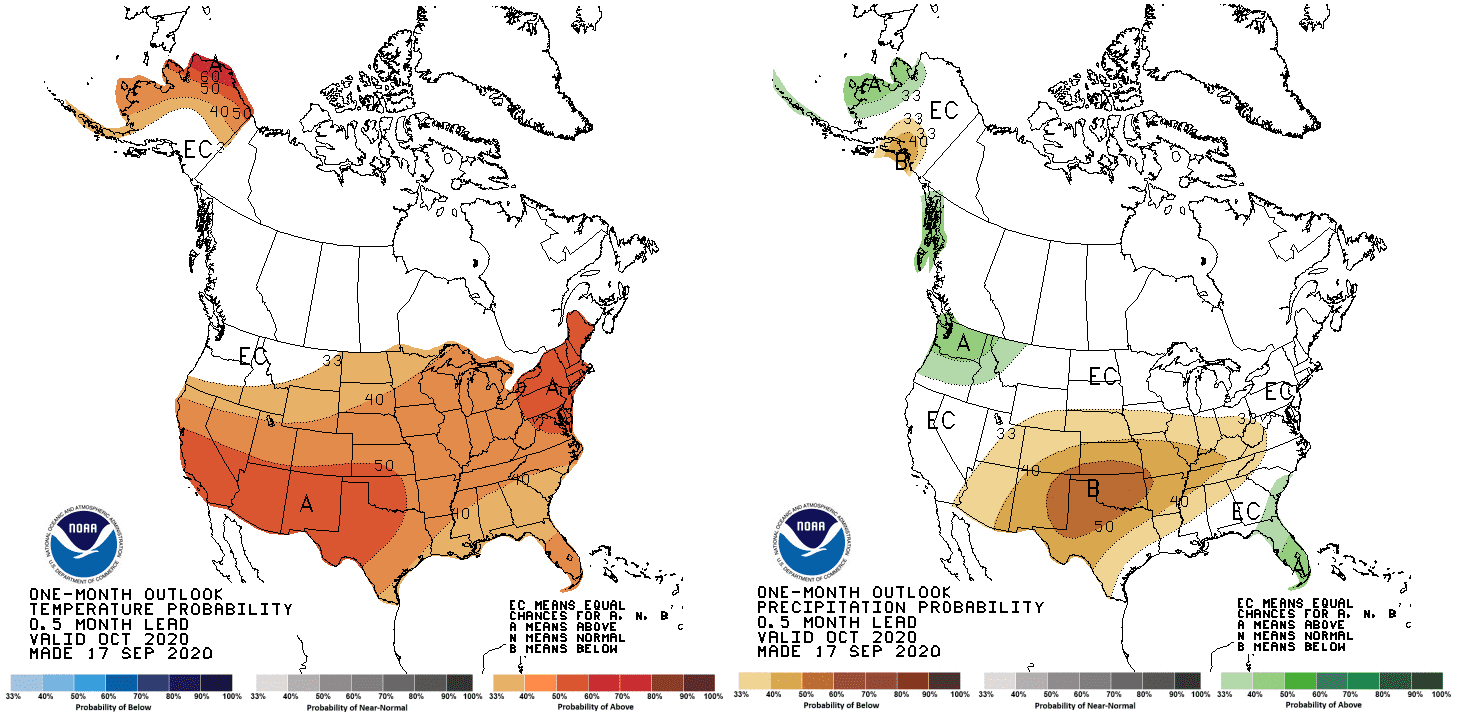 Large parts of USA could experience with warm and dry conditions during the October 2020.
Warm weather, in Southwest with wildfires risk, will be persisting almost above the whole territory of US, mainly in Southwest and Northeast. This pattern could be linked with La-niňa in Southwest and NAO- and AO- in Northeast.
Colder forecasts for Southeast and Northwest should be linked with Atlantic hurricane season and next tropical storms and hurricanes in Southeast and evolution in Aleutian low area.
Dry conditions over Midwest and Texast could be linked with lower chances to powerful hurricanes in NW Gulf coast and La-niňa / NAO- circulation.
Rainfall above Florida, East Coast and Northeast could be linked with occurence of tropical stroms and hurricanes. Storms in Southwest should worsening wildfires (new lighting fire complex) or be in favor for alarming situation with the fires. Wildfires should have a declined tendency in Oregon and Washington, where is expected lot of rain from Aleutian systems.
Alaska will be warm, but with uncertain precipitation character.
NAO- (negative phase of North Atlantic Oscillation) is in October expected, what will be linked very probably with warmer conditions in Great Lakes area and eastern Canada, meanwhile, cold spells should more concentrate to central and western parts of the country.