Windstorm Alex hits France and England on Friday: 140 km/h wind gusts in Brittany expected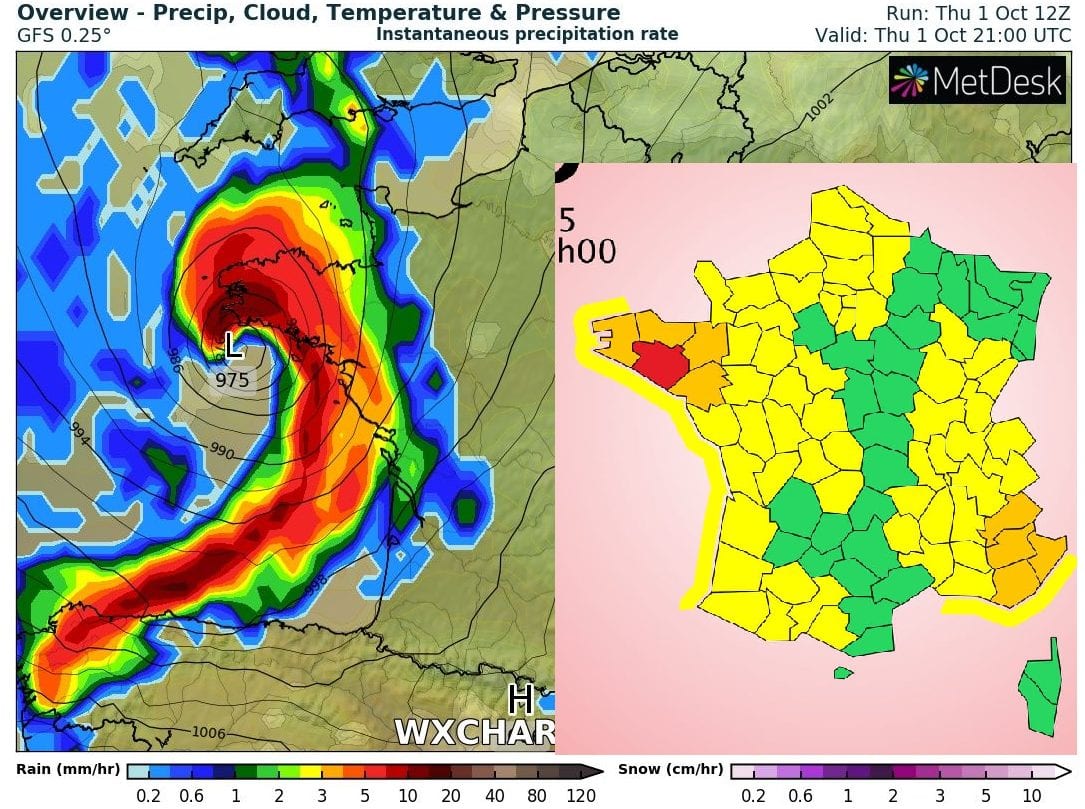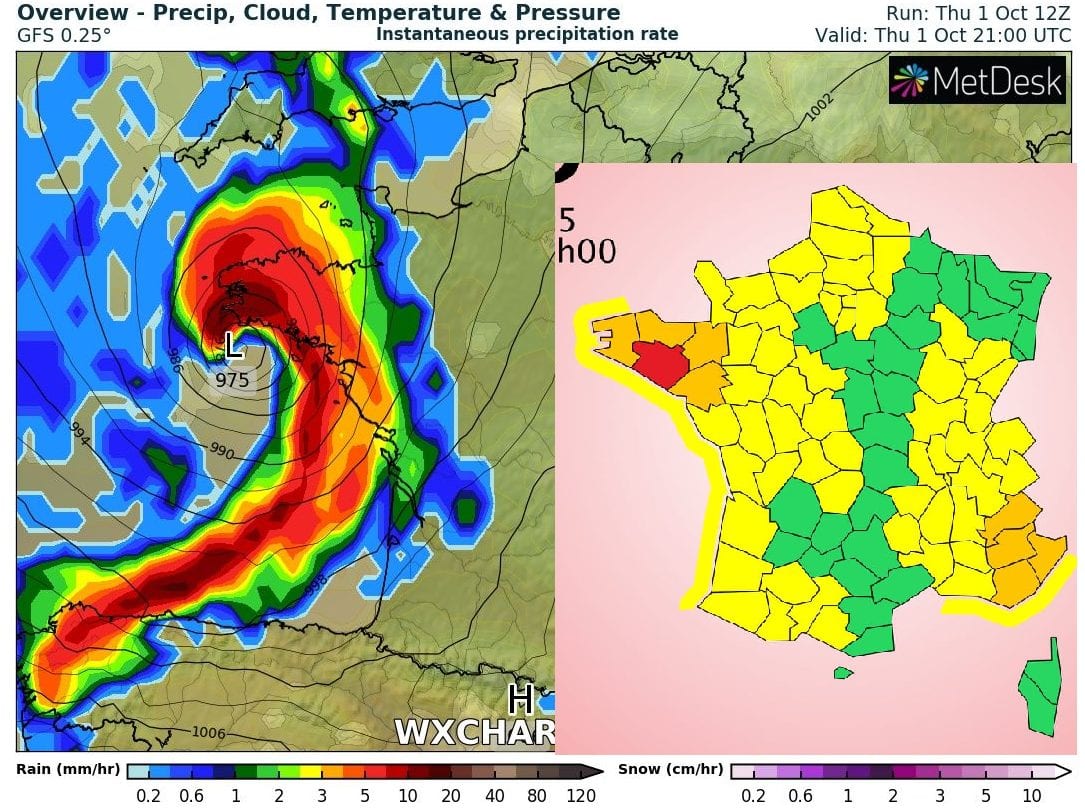 Windstorm Alex is bothering western parts of Europe, with expected wind gusts up to 140 km/h in northwestern coastal regions of France from Thursday to Friday according to current statements and warnings from Météo France.
Possible wind gusts above 100 km/h are possible over all Atlantic coast in France and northern Spain.
As windstorm enter above the land, heavy rainfall are expected in parts of France (almost 1/2 of the territory with possible rainfall 100 – 200 mm / 4 – 8 inches during first 7 October days from the slowly moving system). In Alps, rainfall and snowfall up to 400 mm is still expected. Northern Spain should receive 100-180 mm of rain and northern Italy 100-200, in Alps above 300 mm of precipitation.
Strong rain and wind sector will shift over England on Friday, too, with possible damages, netweather.tv has informed. Possible wind gusts in Cornwall up to 100 km/h are expected and rainfall 75-150 mm in southwestern England during next 7 days.
As we have pointed in article yesterday /https://mkweather.com/2020/09/30/windstorm-alex-hit-europe-120-km-h-winds-400-mm-of-rain-and-next-strong-coldwave-next-7-days//, windstorm / rainstorm Alex will be associated with a powerful coldwave in the region, too. On its front side, however, Saharan air will shift over southern Italy, Balkan and East-Central Europe, with peak of heatwave on Saturday, 3. October /https://mkweather.com/2020/09/29/summer-like-temperatures-in-central-europe-and-tropical-days-in-balkan-already-on-saturday//.
Infographics: Météo France, wxcharts.com, netweather.tv: