Flash flood with 6cm (2.4 inches) hailstorm hit Istanbul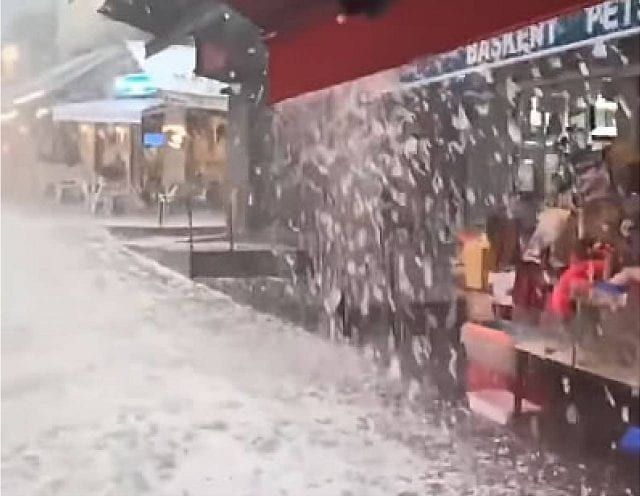 Similarly, such in Ukraine /https://mkweather.com/2020/09/30/f2-tornado-hit-small-village-in-ukraine//, severe storms with cold air has shifted to Turkey during last days, too, with regional heavy rains, storms with hails and flash floods.
One of storm cells hit Istanbul region on Tuesday, with extreme large hails with diameter of up to 6 cm according eswd.eu.
Storm associated with cold front has brought unexpected flash floods to the city, although, precipitation amounts were relative low, only around 20 mm.
Few of tornadoes has occurred in Crimea and one in southern Turkey, associated with a change of weather in the region, after Ukrainian F2 event. The most powerful outbreak, however, hit Italy and Adriatic region during last week.
Until 17. October 2020, cold fronts linked with deep cyclones over Europe, will be gradually hit more and more southern regions over Mediterranean, including mainly northern parts of Turkey.
Dry and hot conditions stays next 2-3 weeks mainly in Middle East and southeastern Mediterranean (Cyprus, Egypt, Lebanon, Israel).
Infographics: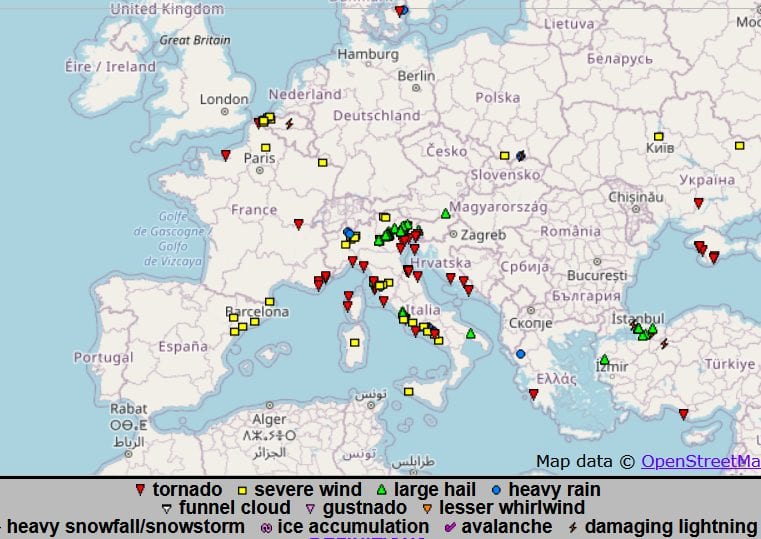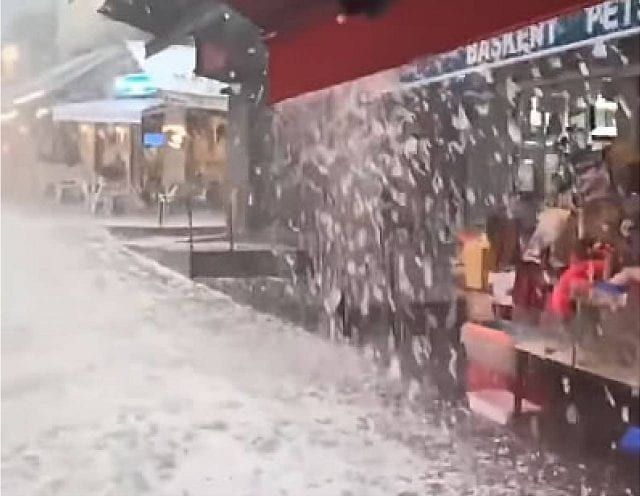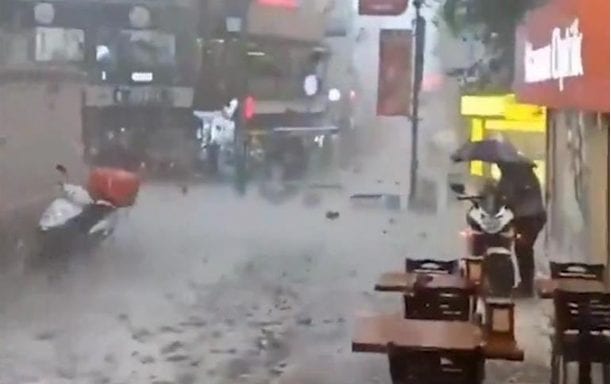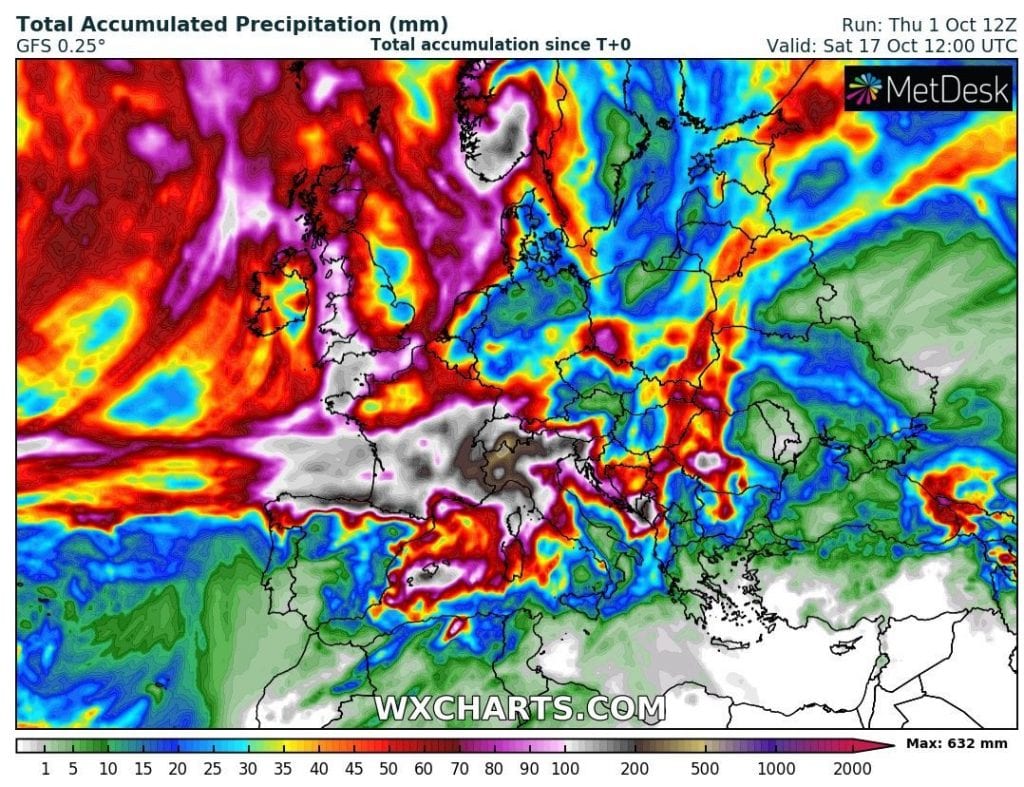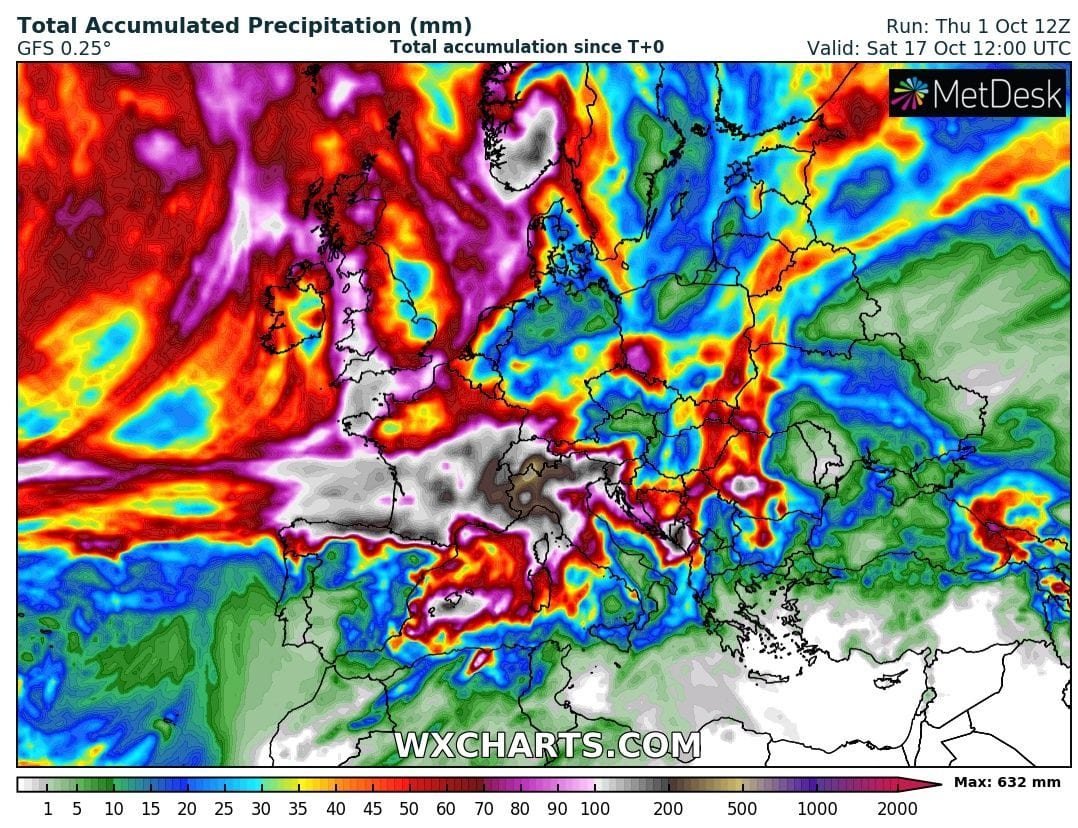 Read more: