Winter holidays 2021-2022 in Europe: Cold Christmas and New Year in these parts of Europe! /ECMWF forecast/
MK
December 4, 2021
1 min read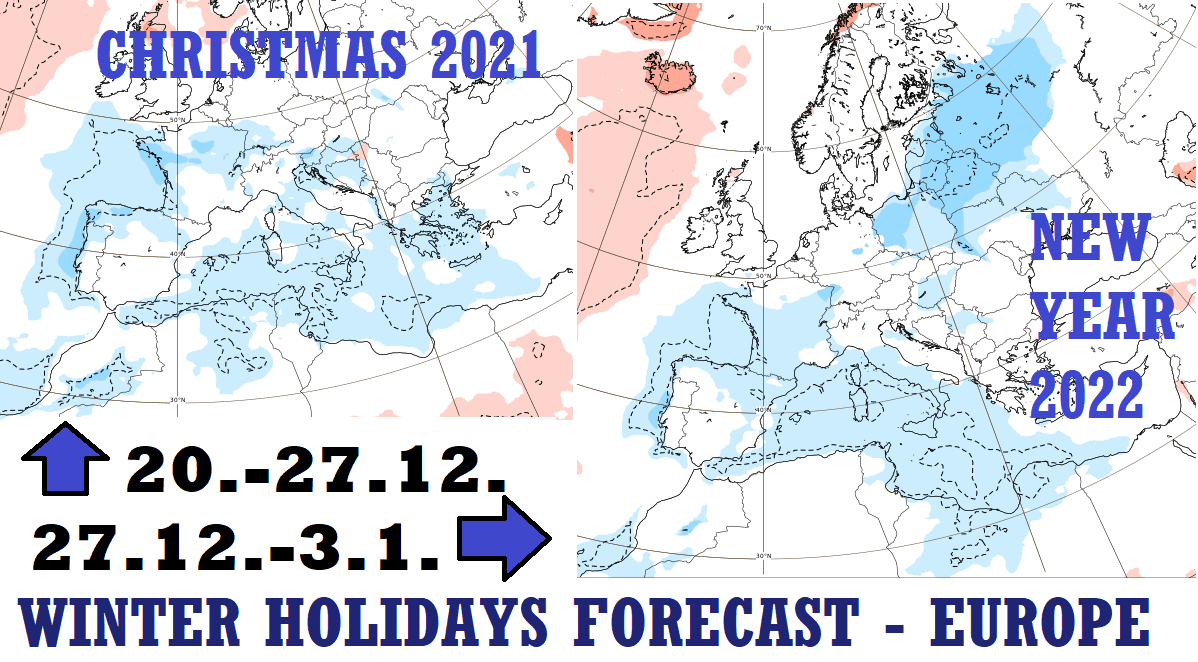 After long-term forecast until 10. January 2022 /https://mkweather.com/winter-in-europe-will-return-around-christmas-and-new-year-2022-especially-in-the-central-and-eastern-sector-long-term-forecast-until-10-january-2022// we are bringing the next Christmas 2021 and New Year 2022 forecast update from ECMWF for Europe /and in the next article for the USA and Canada).
According to the ECMWF model, cold air masses will be persisting around Christmas 2021 in the western and southern parts of Europe.
Around the New Year 2022, very cold anomalies will expand northward and eastward, almost above all Europe, but Scandinavia or Scotland should stay relatively warm.
However, it´s very possible, that the last day of the year 2021 will be in many parts of Europe very cold, with a risk of severe frosts, or snowfall.
ECMWF forecast agrees with the long-term forecast in the link above.
Hit by very cold conditions will be even parts of northern Africa, where weak frosts of rare snowfall will be possible.
Especially cold should be Portugal, Spain, France, Italy, Switzerland, Croatia or Hungary, later Poland, Ukraine, Belarus, Lithuania, Latvia, Estonia or westernmost Russia.
It appears that return to NAO- conditions are at the end of the year 2021 possible.
Cold weather has a bad impact on the virological situation, heart attack rates, many kinds of cancer, or should cause hypothermia.
Blizzards should cause widespread problems on roads, highways, or railways and power outages, including metropolitan areas.
Therefore stay safe and warm and watch current weather news, forecasts, warnings, and advisories.